Scotland Regional Winners
Curly Hairstyle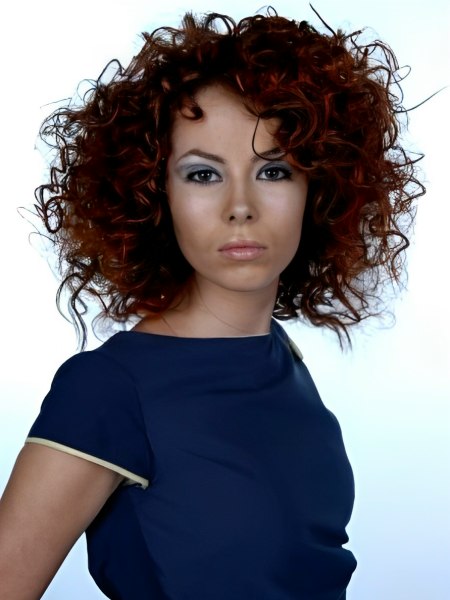 Curls galore with an interesting silhouette made Glasgow's own Alan Edwards Salon earn the L'Oréal Colour Trophy in regional competition. Electric from root to tip, the layered curls reach out in sizzling lightness and with much powerful definition.



The volume and the allure of this hairstyle truly is unrivaled as is the very fitting color. A mixture of deep brown and red. With a high density of curls close to the head and a play of pointed rays around it, this winner was a clear choice.


Purdey Hairstyle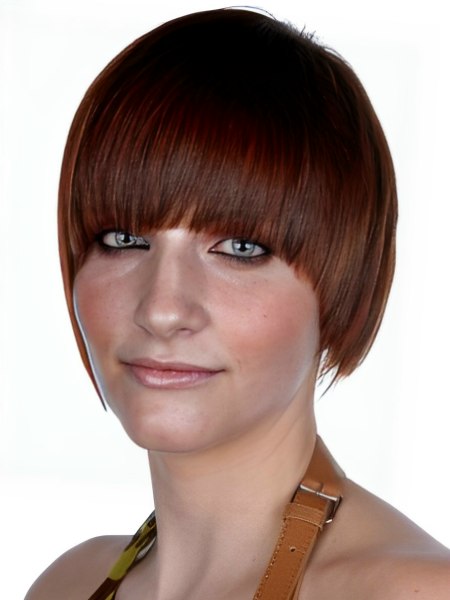 Joanna Lumley's iconic 1960s look, which was named after her character in "The New Avengers" worked like a good luck charm for McMillan Hair Salon from Bothwell. They created a super-sleek twist on the Purdey style and won a L'Oréal Colour Trophy. Less volume than the original, but still equipped with all of the round lines around, it is a reborn classic ready to gain a new following of fans.

The ends were cut with the tip of the scissors for this even and yet soft edge that just crazes the line of her eyes and follows the shape of her head. A few longer teasers reach over the rim on the side. Subtle is the name of the coloring, which is applied in layers of two brown tones that are very close to each other in their hue, yet they still create a lovely, almost pattern.


Shoulder Length Razor Cut Style


As light as a feather and with the colors of heaven, a layered hairstyle made sure that Lees & Thompson Hair Salon of Motherwell garnered their own L'Oréal Trophy. This sexy, soft, razor cut style has only a whisper of bangs and much super tender texture all around the face.

The length reaches her shoulders and for even more eye candy two delightful colors were chosen to accentuate wide sections of hair. The bangs and the lengths are golden blond, while the top and side hair shimmer in an iridescent platinum tone.


Choppy Men's Hairstyle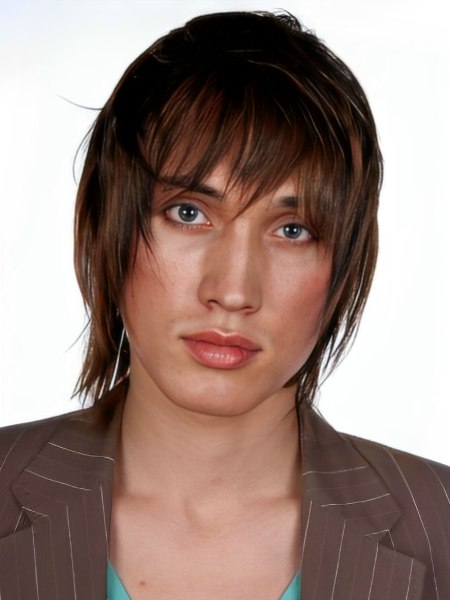 And the Men's Image Award goes to Anton Steele Hair Salon from Glasgow! A chunky hunky razor cut made it happen. We are not sure what the choppy cut will make happen for this gentleman, but he will definitely get some attention.

Stylishly unruly and textures for a soft, yet wild expression, the cut features a tapered line around his face and thinned out length that almost reaches the lapel of his jacket. A great idea is to use a warm and a slightly cooler and darker brown together to get a lot of visual interest and of course - a prize.

Photo Credits: L'Oréal Professionnel