Big Happie Hair Bumpits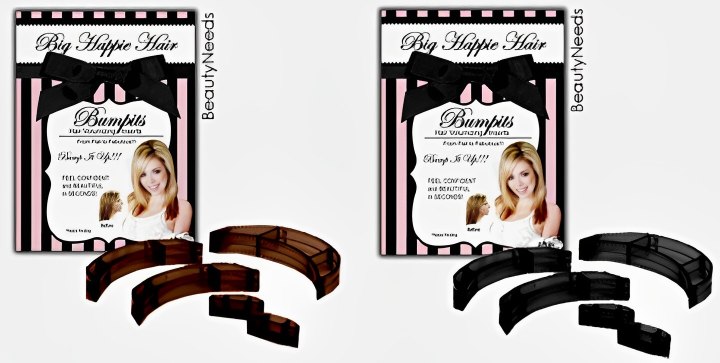 Big Happie Hair Bumpits Hair Volumizing Inserts

Bump up the volume of your hair with Big Happie Hair Bumpits Hair Inserts. The volumizing plastic hair inserts take your hair from flat to fabulous without the use of heavy gels or creams. Simply place the insert underneath your hair at the crown of your head to instantly transform your look!

Choose light blonde, medium/dark blonde, brunette/auburn or black for blending with your own hair color.

Big Happie Hair Bumpits Volumizing Hair Inserts include: Extra large Bumpit, 2 Medium Bumpits, 2 Mini Bumpits and an illustrated styling sheet.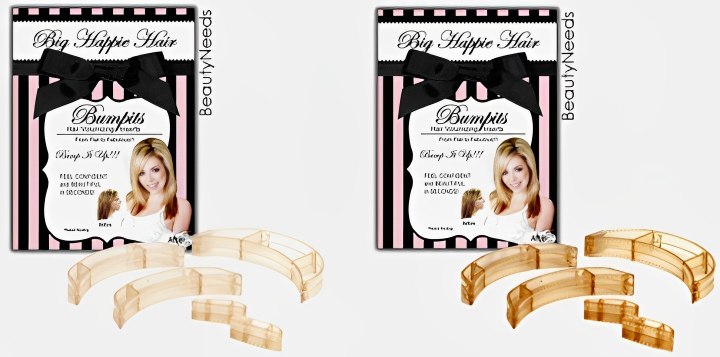 Product Features:

Rigid design creates volume that won't fall. 2 rows of self-gripping teeth at top and bottom for added stability. Big Happie Hair Bumpits Hair Inserts are a comfortable design that stays put.

Big Happie Hair Bumpits Hair Inserts are also lightweight and comfortable - you'll forget it's there. Made of easy-care plastic. Washes clean with soap and water - use again and again.

Use Big Happie Hair Bumpits Hair Inserts individually or together for a variety of styles. Great for dramatic up-dos.

beautyneeds.com