Virtual Hairstyler - Virtual Hairstyles App
Are you determined to drastically change your look but still have doubts if the new look will suit you? Try on new haircuts and hair colors on a photo of yourself with our free virtual hairstyles app! Below are new hairstyles that have been added to our virtual hairstyler recently.


Short Haircut with a Round Shape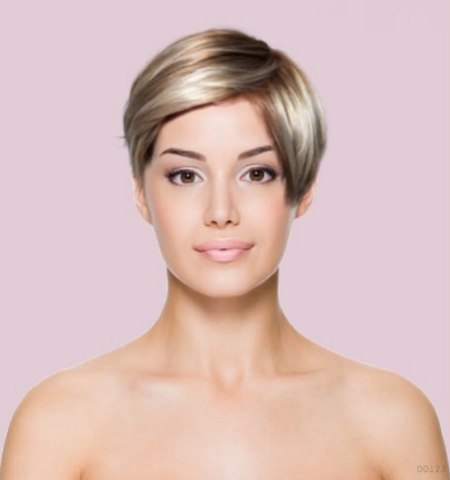 Short haircut with a beautiful round shape, a very short neckline and longer upper hair. The bangs are long and flexible. Bright platinum blonde hair combined with medium blonde and light brown shades.


Long Hair with Layers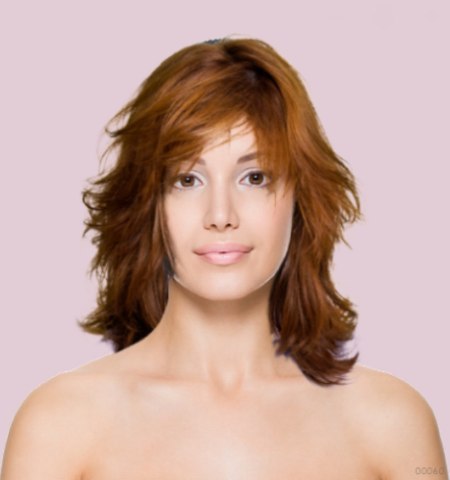 Long hairstyle with layers for lightness, volume and beautiful movement. This is a great daytime look with a warm hair color.


Buzz Cut Pixie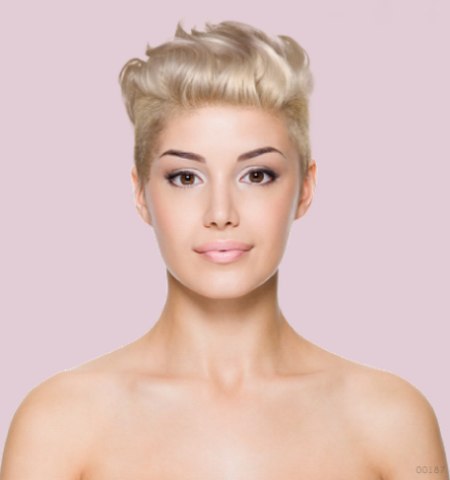 Pixie cut with length on top that tapers off to a short buzz cut on the sides and in the neck. The shaved nape and sides give the platinum blonde hair a clean crisp look.


Sweet Pixie Cut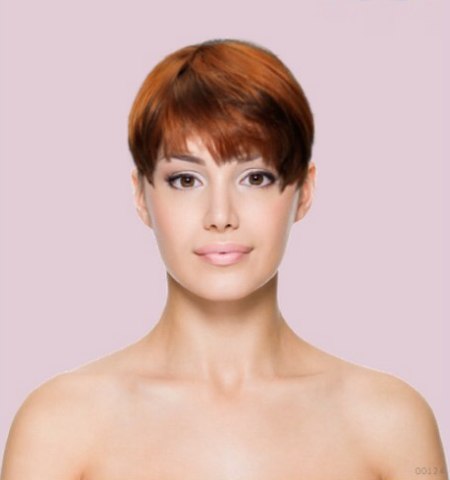 Sweet pixie for hair with an intense copper color. The short haircut is tailored to fit the shape of the head. Texture softens the cutting line.


Very Short Bob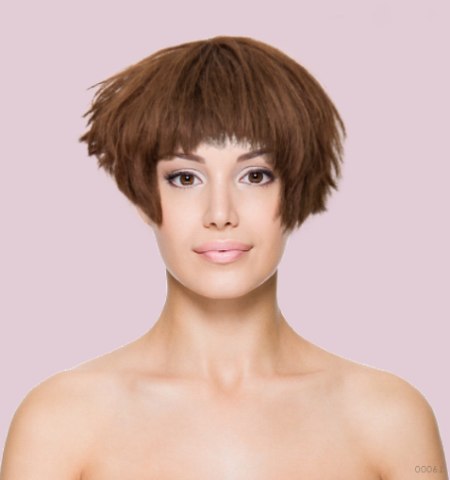 Very short deconstructed bob with a trapezoid shape and a lot of texture. The sides are cut in an angled wedge.


Over the Shoulders Hair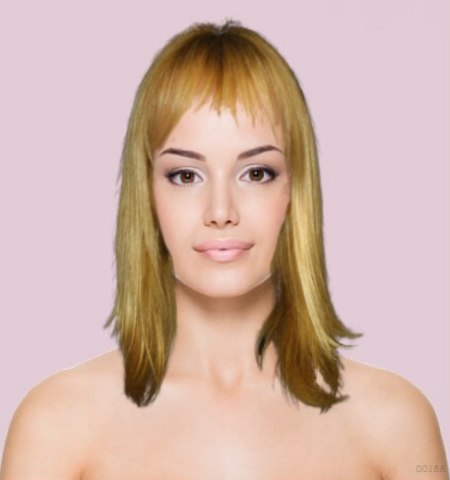 Over the shoulders hair with the ends textured with a razor cutting technique. The bangs are short and well above the eyebrows.


Fresh Short Hairstyle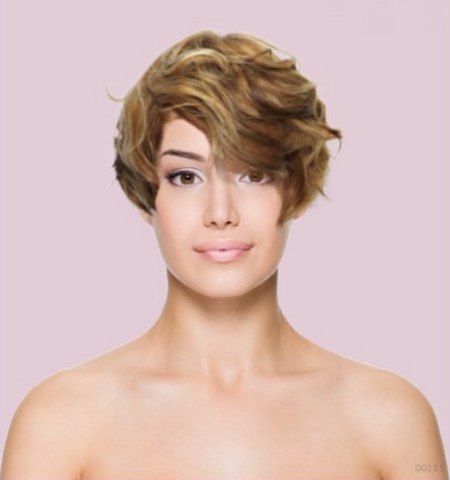 A fresh short hairstyle with hair that barely covers the ears. Cut with layers to get the round shape, side parted and styled in large waves.


Long Blonde Bob with Pink Ends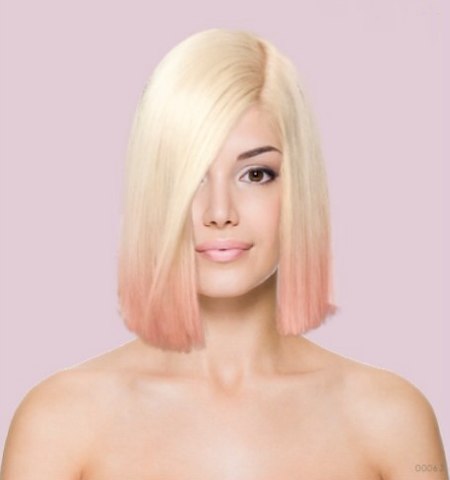 Smooth long bob with a deep parting and asymmetry. Platinum blonde hair with dipped pink ends.


Low Maintenance Pixie Cut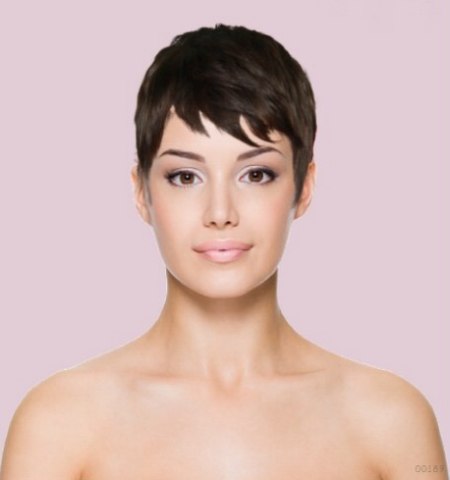 Cute low maintenance pixie cut with a short neck section, tapering around the ears and soft sideburns. The bangs are rather short and pointcut.


Carefree Medium Long Hairstyle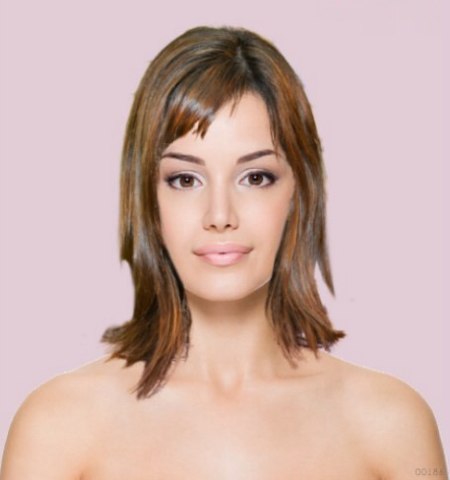 Carefree cut for medium length hair. The bangs are short and the ends of the hair flip up in places.


Classy Bob with Asymmetry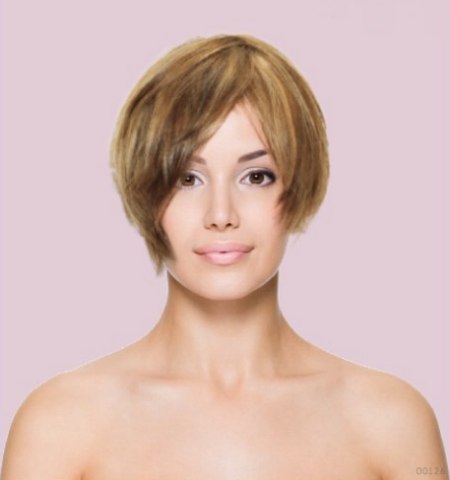 Classy and sophisticated bob with asymmetry and a dominant side fringe. The hair color is a dark blonde with highlights.


Bob with a Clipped Up Back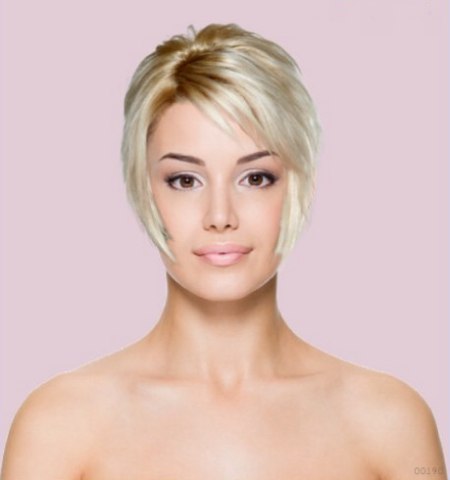 Short bob with a gorgeous clipped up back and side bangs. The sides of the cut are angled along the cheeks. The hair color is a stylish platinum blonde.


Lightly Layered Bob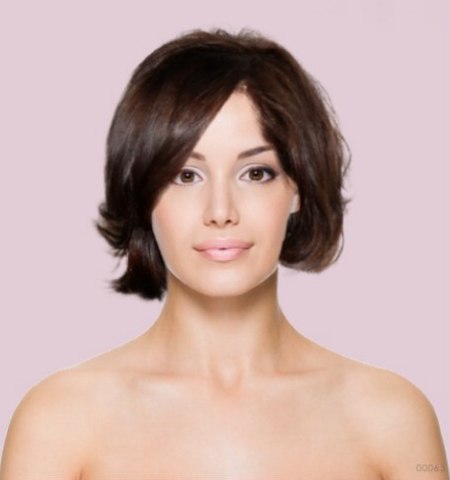 Lightly layered bob with asymmetry and long side swept bangs. Sleek styling, with a subtle flip at the ends.


Ear Revealing Haircut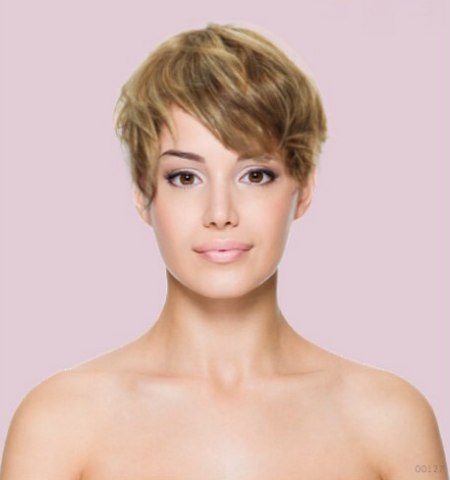 Short ear revealing haircut with a long side fringe and playful strands. The sides are narrow, but there is extra length on the crown.


Mix of Curls and Straight Hair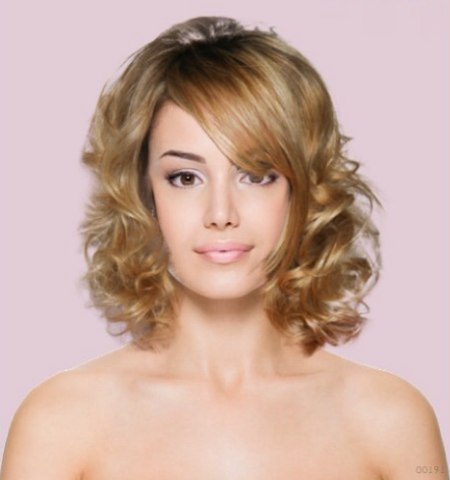 Shoulder length hairstyle with a mix of curls and straight hair. The bangs are long and styled to the side.


Sweet Short Bob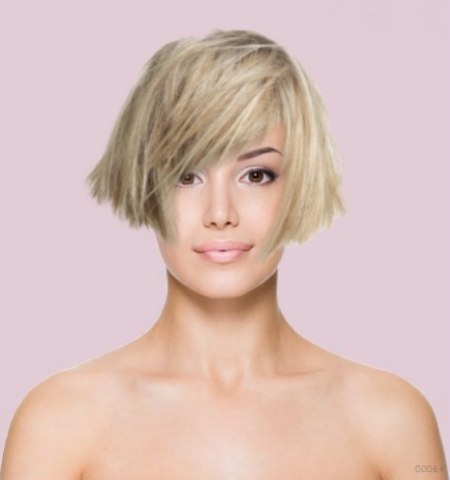 Sweet short bob with sides that are just long enough to cover the ears. The ends of the hair are textured to create a jagged cutting line.


Easy to Wear Short Hair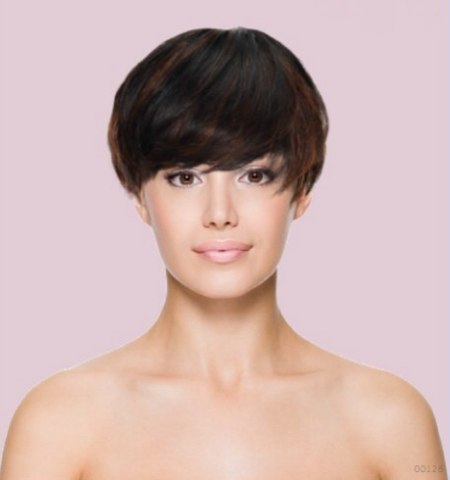 Practical and easy to wear short hair. Cut with rounded edges and fine texture around the perimeter.


Choppy Short Haircut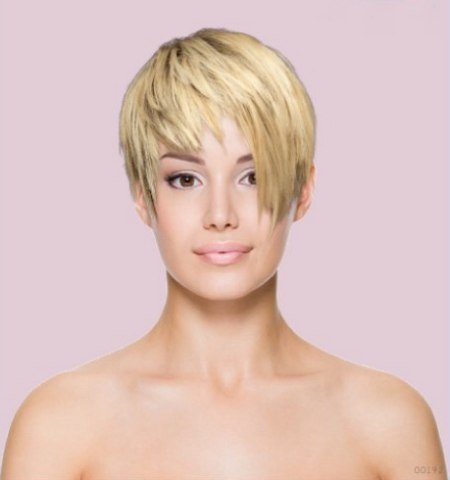 Choppy short haircut with asymmetry and a pointcut fringe. The hair drapes over one of the cheeks.


Long Black Hair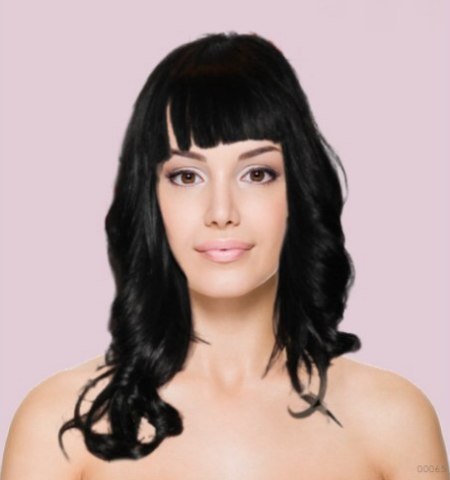 Long raven black hair with the sides curled away from the face. Blunt bangs are cut above the eyebrows.


Easy to Style Short Hair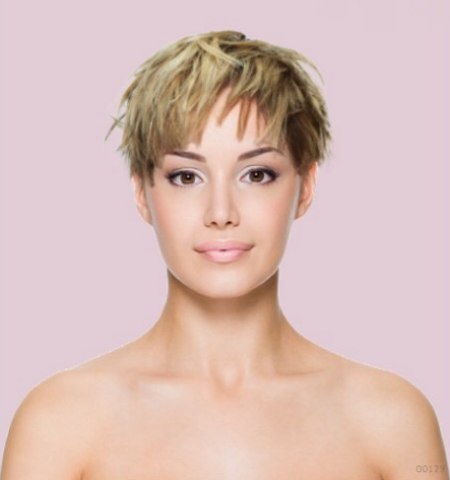 Very easy to style short hair with heavy texture and choppy bangs. A trendy look with two-tone hair coloring.