Lily Collins is the New Face of Living Proof Haircare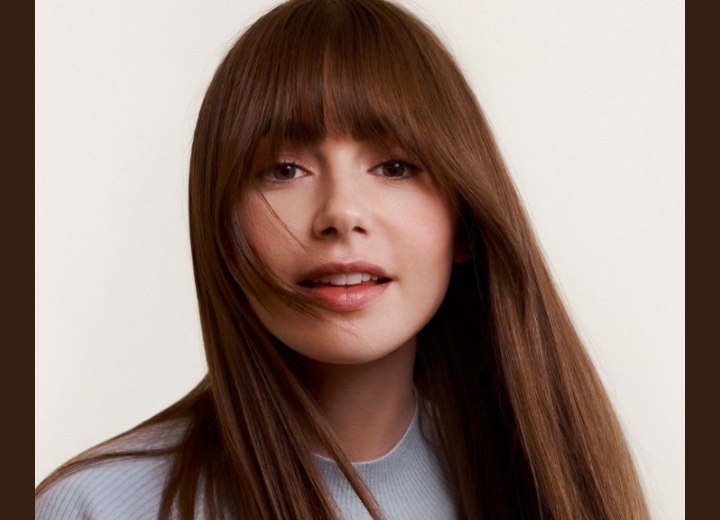 Biotech haircare pioneer Living Proof announced their partnership with the actress, author, philanthropist and producer Lily Collins as their new ambassador. To kick off the partnership, the beauty company launches a brand campaign celebrating its mission of science in action.

Living Proof is renowned for its breakthrough, patented approaches for real-world hair problems. With an acting career spanning over a decade, Lily Collins has ascended to beauty icon status. She starred in The Blind Side (2009), earned her first Golden Globe nomination for Rules Don't Apply (2016), and she has broken streaming records for her portrayal of Emily in Netflix's mega-hit Emily In Paris. And now, for her next act, Lily Collins becomes the new face for Living Proof.



Fearless and transformational, Lily is influencing a generation by showing her true character. This partnership forms the core of the high-performance results born out of the haircare brand's 'science in action' mission. Lily Collins leads the charge in a multifaceted campaign dubbed 'We Have Haircare Down to a Science.' The campaign is sparking a new narrative around how true innovation fuels remarkable results.

After more than 30% growth for five consecutive quarters, Living Proof debuts this collaboration with Lily Collins. It celebrates its legacy of pioneering performance-defining products. By leading with science, Living Proof engineers patented breakthrough solutions for real-world hair problems that are scientifically tailored to solve unique hair challenges, never to hide them. The brand was drawn to Lily's passion for transparent, performance-oriented solutions that she truly relies on, so that she can always show her true character. Living Proof allows Lily to feel encouraged in the power of self-expression while always maintaining her healthiest hair.

"The brand is called Living Proof for a reason. It was founded on the principle that there wasn't a need for marketing fluff, universal ingredients or smoke and mirrors," says Zach Rieken, CEO of Living Proof. "We were, and always will be, about showing off how our products actually perform - through the people who use them. And having a modern muse like Lily Collins partner with us shows that proof is impactful and resonates in an extremely valuable way."




Longtime fan of the brand, Lily Collins adds, "When you treat your hair well, you're treating yourself well. Living Proof's philosophy is rooted in cutting edge science. Their products aren't about masking your hair problems, they formulate them so your hair can be its best, most natural self. As someone who is always striving to keep my hair healthy, I was so drawn to this philosophy and the products that delivered the best hair I've ever had in my life. And you can see it, in its growth, shine, how it withstands all of the damage I put it through."

Zach Rieken adds, "Living Proof has always been synonymous with science-backed solutions and giving our customers the tools to show off their best, natural hair. We don't formulate products that conceal your hair problems, we engineer high-performance solutions that treat your hair concern. That's why we are called Living Proof - you are the result. And we felt that Lily was the perfect person to show off what healthy, remarkable results look like. Lily became a modern muse for healthy, gorgeous hair. And considering the many different characters she plays and all of her different press looks and photoshoots, her hair routine has been powered by Living Proof so it's no coincidence that it looks as amazing as it does."

Source: Living Proof via PR Newswire

See also: Hair Care | Hairstyles