Hairstyles for Older Women
Women often make the mistake of not changing their hairstyle as they mature in life. When you realize that you're always pulling your hair into a ponytail or bun, or that your once glowing tresses are starting to resemble a rat's nest or the lengths are visibly thinning; you know that your hair makeover is long overdue.

Fear not, you're NOT throwing in the towel and getting an "old-lady" hairstyle. In fact, this might be the beginning of the most fun that you've ever had with your hair! Have a look at these awesome hairstyles for older women to get your creative juices flowing.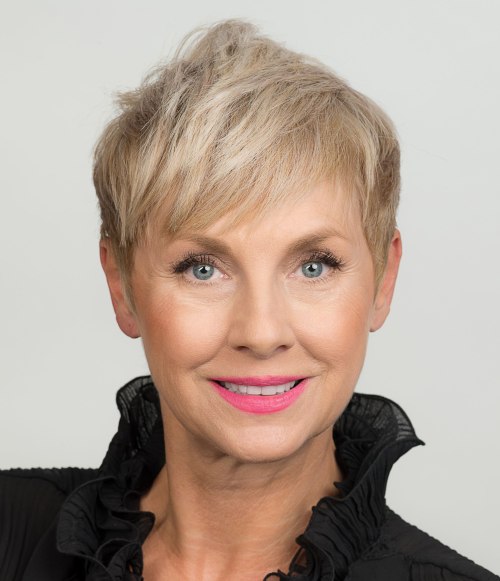 This wispy yet elegant pixie cut is a perfect choice. The hairstyle has a youthful effect on the face, while maintaining that fashionably chic element that we refuse to part with. The model's light-ash blonde hair complements her complexion and age, while showcasing the wispy perfection of the haircut flawlessly.


Believe it or not, this is the same pixie haircut as in the first picture! The hair's been styled in a smooth and straight, more sophisticated style that oozes cultured charm. The fringe has been styled into a side-part, while the hair framing the face is fashioned in soft wisps for a feminine effect.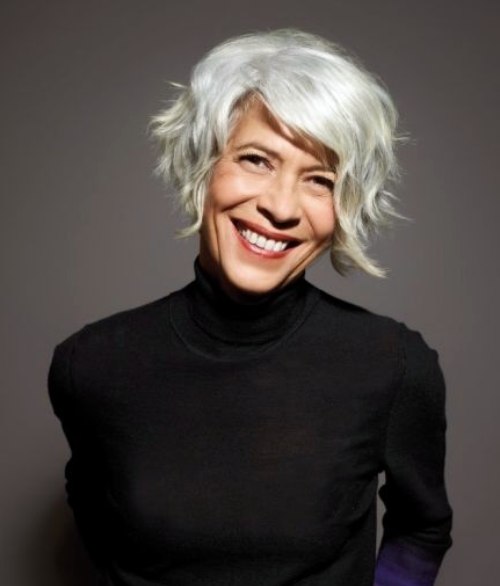 The model's hair is cut into a short, layered bob that's been curled and styled into a slightly messy effect. The snow-white toned platinum blonde shade adds a very artistic and contemporary look. This hairstyle is perfect for a mature art museum curator, hairdresser, artist, writer, drama lecturer etc. because of the distinctive creative look.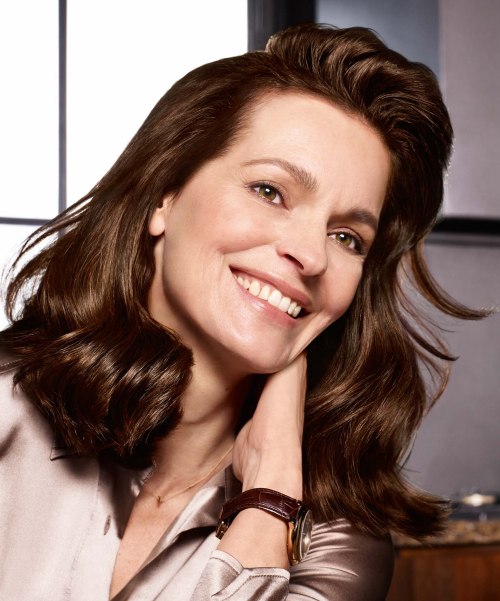 If you love your length and still have the thickness and time to pull it off, then this hairstyle is for you! The connected layers are cut into a youthful shoulder length, and styled into pretty loose curls. The base color is a light golden brown, matching her skin tone and complexion flawlessly.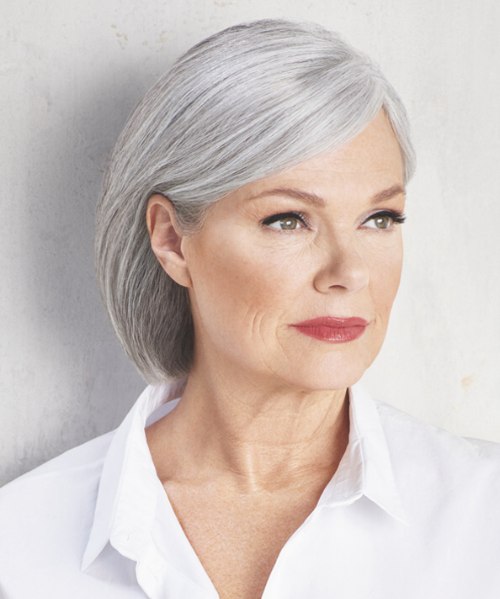 Who said that gray hair can't be a blessing in disguise? If you have that perfect shade of luminescent gray, you're almost obligated to flaunt it! Intensify the glow with some silver shampoo. This long bob hairstyle is such a beautifully versatile hairstyle, and works really well with mature colors and even gray.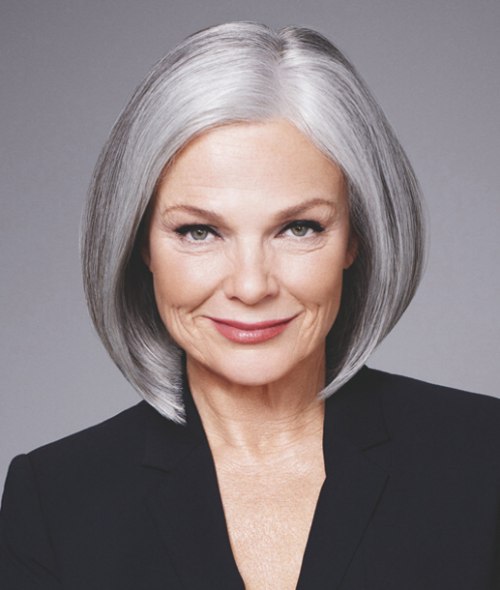 This is the same long bob as the previous photo… Talk about versatility! The gray hair has been blow dried with a flattering curved angle, styled in a slight side-path. Note how the model's hair is naturally a lighter gray at the front, compared to the darker salt and pepper gray at the back.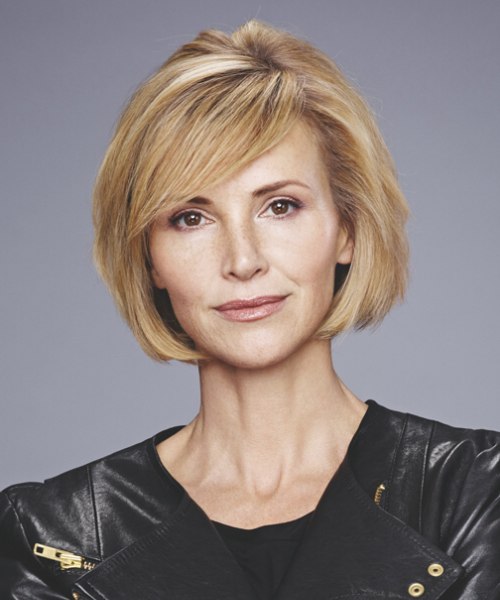 Here we have a short, layered bob with an asymmetrical fringe. The light honey-blonde hair color has a very youthful effect on the model, while the short and modern haircut makes her look fresh-faced and feminine. This is a perfect cut for almost any mature woman. It's flattering, low maintenance and easy to style.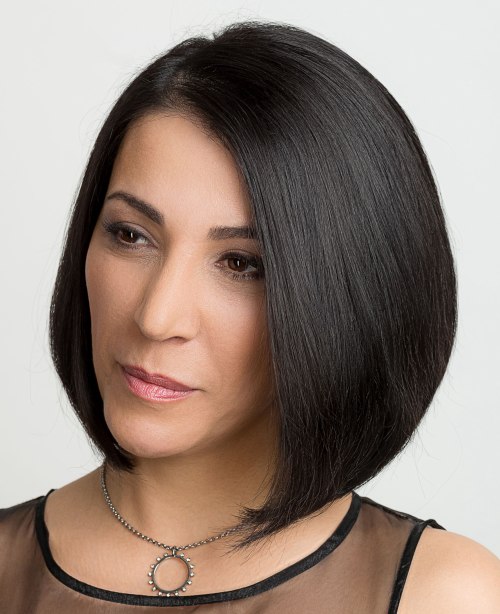 This A-line bob is one of the most popular hairstyles all across the age spectrum. If you have dark eyes and an olive-complexion, you'll probably also be able to pull off the dark brown hair color. The silhouette of the cut flatters the jaw line and the form of the face, having an overall youthful effect.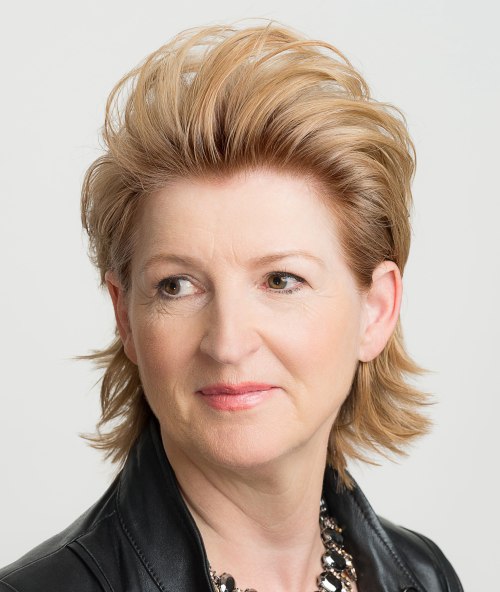 The model's hair is cut into a wispy connected layers style that can be styled in countless ways. The light honey blonde hair color is flattering, while also making her look years younger. The fringe has been blow dried to the back, which refreshes her whole appearance, and makes it look thicker at the front.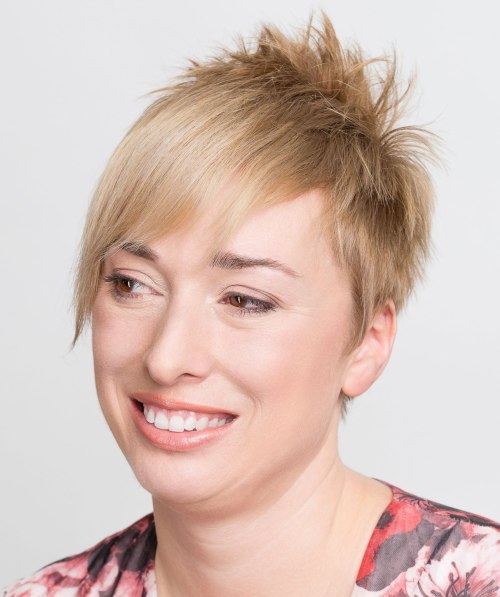 Here we have a very modern pixie cut in a flattering light blonde, ensuring that you look cutting edge while also suiting the age of a mature woman. The long bangs create a youthful and feminine appearance, while the thinned out and texturized section in the crown area adds that contemporary edge.