Hair Simulation
Upload your photo and try on new hairstyles and hair colors with our free hair simulation app! Test haircuts to see how they will look on you before getting your hair cut or colored! Below are new hairstyles that have been added to our hair simulator recently.


Short Spiky Haircut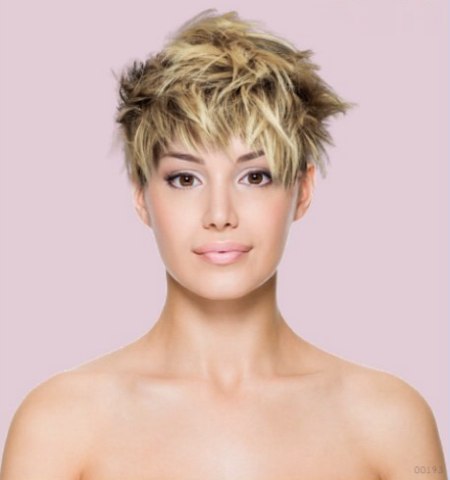 Spiky pixie cut with plenty of layers and long jagged bangs. Blonde hair with highlights.


Soft Pixie Cut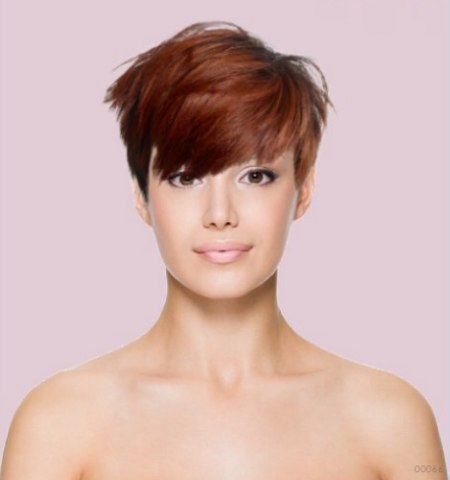 Soft pixie cut with a pronounced fringe. The look is fresh and stylish and the ruffled texture oozes out charm.


Adorable Pixie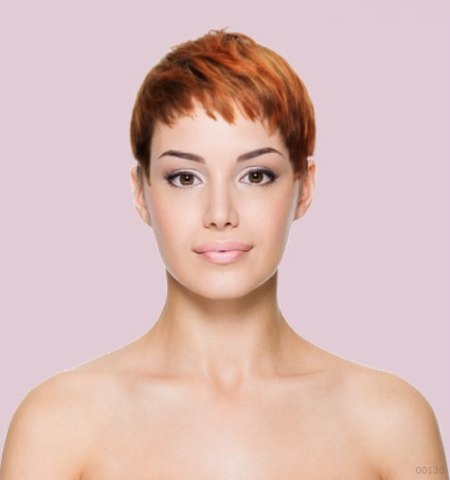 Adorable pixie cut with a lot of texture and a layered application of two hair colors. Cut with a diagonal line in the bangs.


Cute Short Hair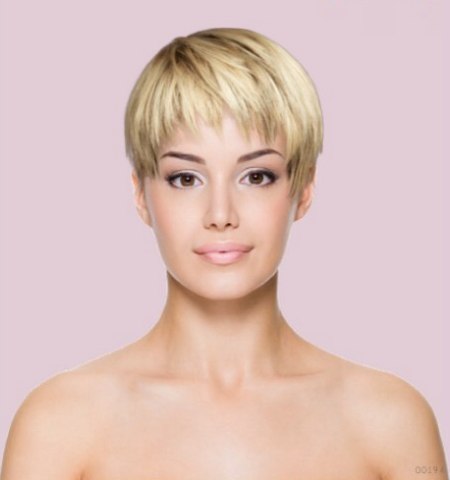 Cute short haircut with asymmetry and a lot of texture. One side is longer than the other. The bangs are semi long and jagged.


Contemporary Short Haircut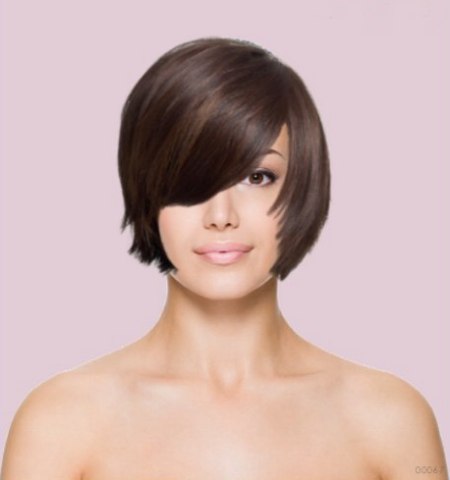 Contemporary short haircut with very long side bangs and pointy ends. Chocolate brown hair with highlights.


Tomboy Haircut for Women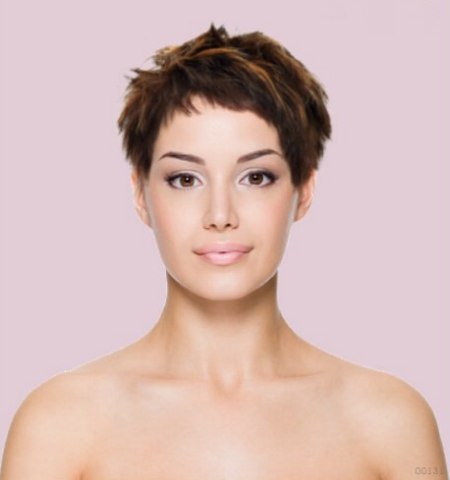 Tomboy look for women. The hair is short all around and cut with a lot of texture. The very short bangs open up the face.


Pixie Cut with Volume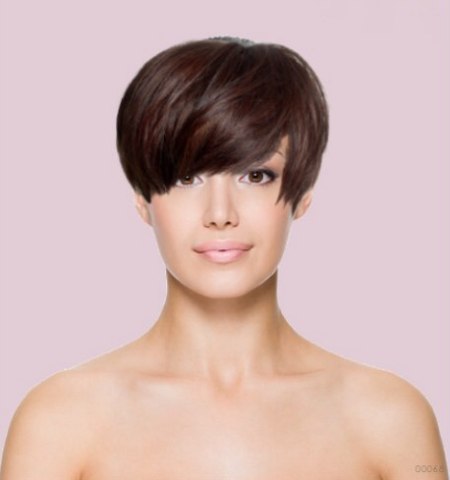 Pixie cut with a lot of volume in te crown and a beautiful long side fringe. The hair color is a warm brown with highlights.


Medium Shag Haircut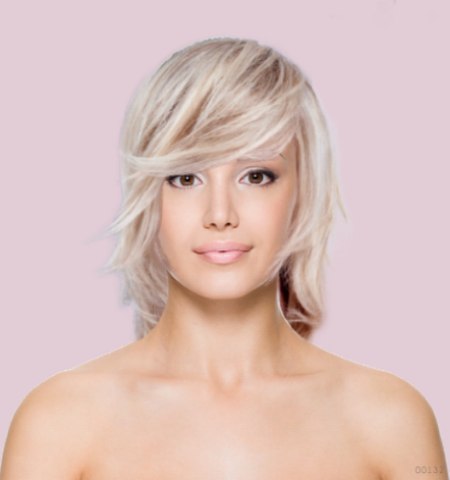 Medium length shag haircut that reaches just below the shoulders. The lower ends are turned inwards to accentuate the neck. The hair color is a bright blonde.


Long Blonde Hair with Waves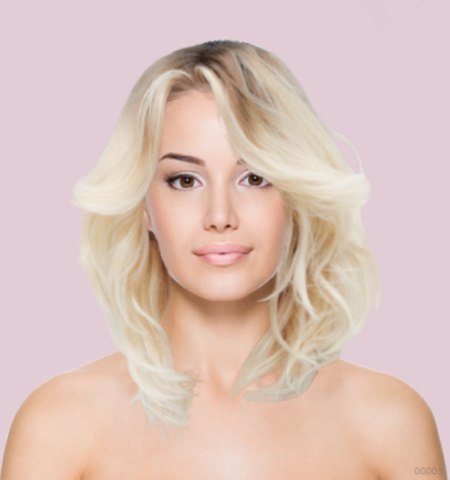 Long below the shoulders hair with layers, waves and slightly mussed styling. The roots of the hair are darker.


Long Hair with a Side Swing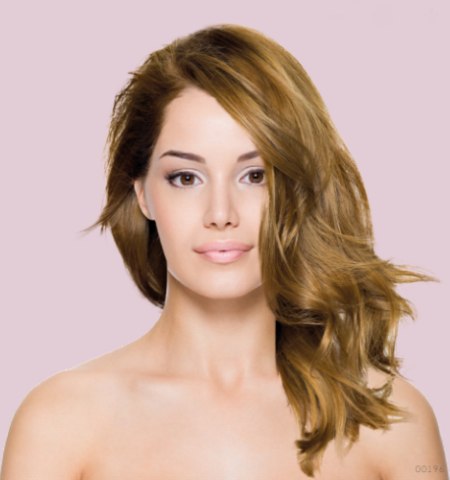 Long hairstyle with a side swing. The hair reaches below the shoulders and transitions from large waves to beautiful round curls at the ends.


Daring Short Haircut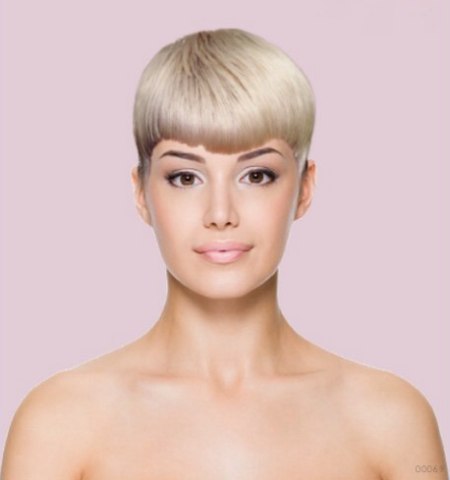 Daring short haircut with clean outlines, modern bangs and super sleek styling. Blonde hair with darker accents.


Easy Short Haircut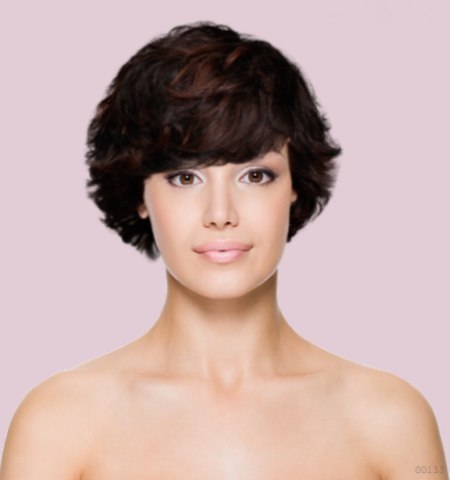 Short haircut with a long fringe and volume. The hair is layered throughout, which encourages the natural wave. The styling of this cut is easy.


Hair with Large Curls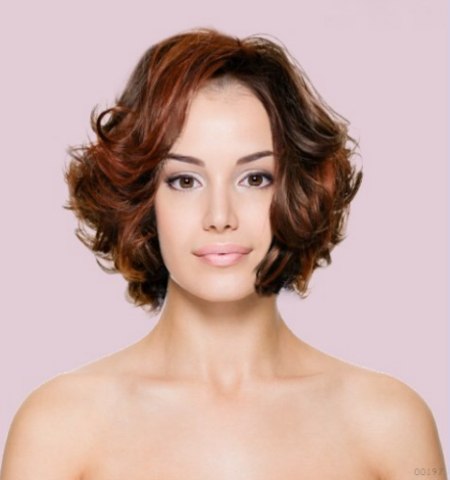 Short to medium length hairstyle with large curls. A feminine look with side bangs and a side part. Brown hair color with a reddish tint.


Sleek Short Hair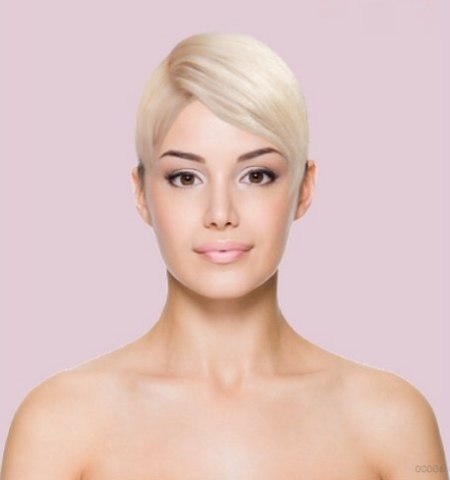 Modern and professional short hair with sleek styling. The hair was styled with a curve around one of the eyes. The hair color is a uniform platinum blonde.


Blonde Pixie with Layers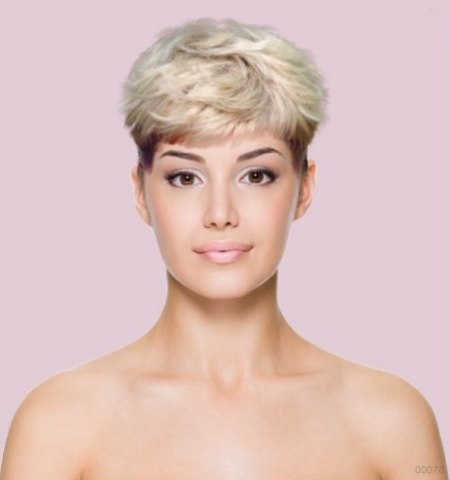 Blonde pixie cut with layers and wispy tips for movement. The bangs are super short, with a curved cutting line.


Partly Covered Ears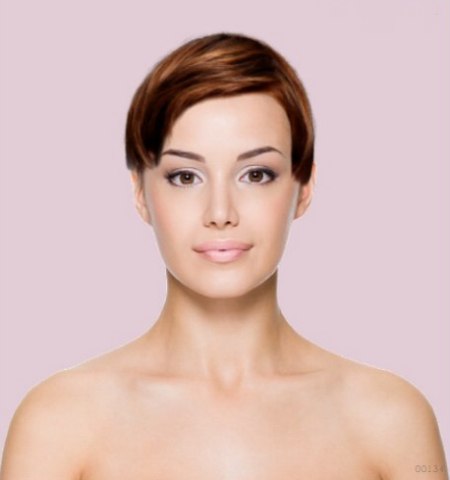 Short hairstyle with partly covered ears and a beautiful satiny shine. The haircut is charming and uncomplicated.


Modern Bob with layers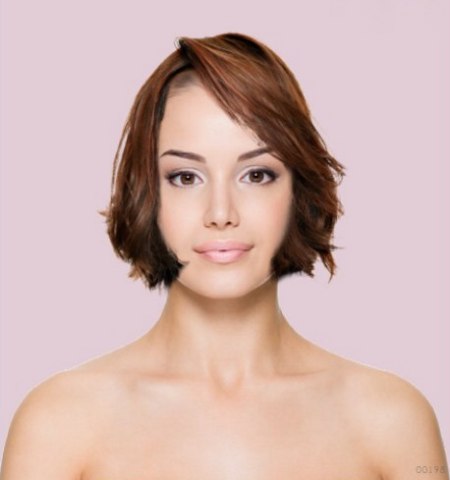 Bob haircut with a layered bottom perimeter for volume. The hair color is an earthy medium brown. The style is modern and very wearable.


Chignon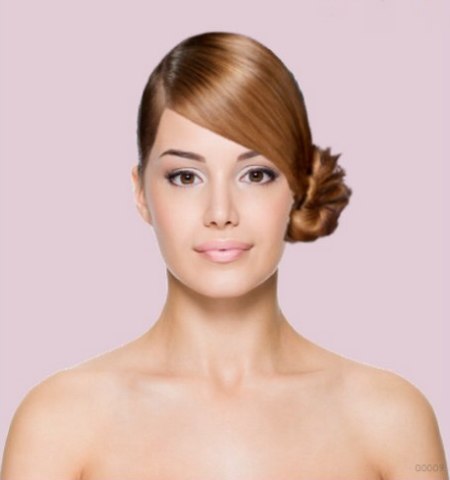 Contemporary updo with the hair parted off center and styled into a chignon on the side. The hair is smooth and shiny.


Wash and Go Haircut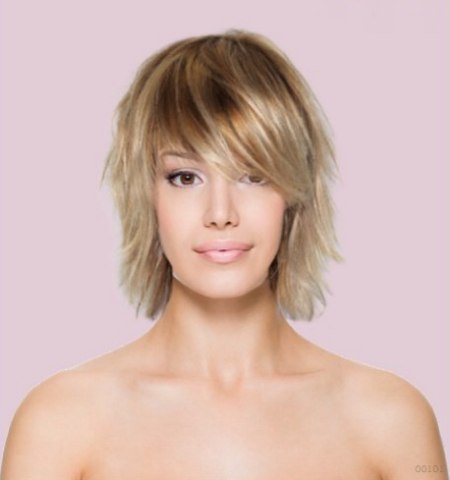 Medium long wash and go hairstyle to wear every day. A feathery haircut with many fine layers and an extra long fringe.


Short Cut for Red Hair
Attractive short haircut for red hair. The ear is free and the bangs are long, full and smooth.