Custom At-Home Hair Color For Men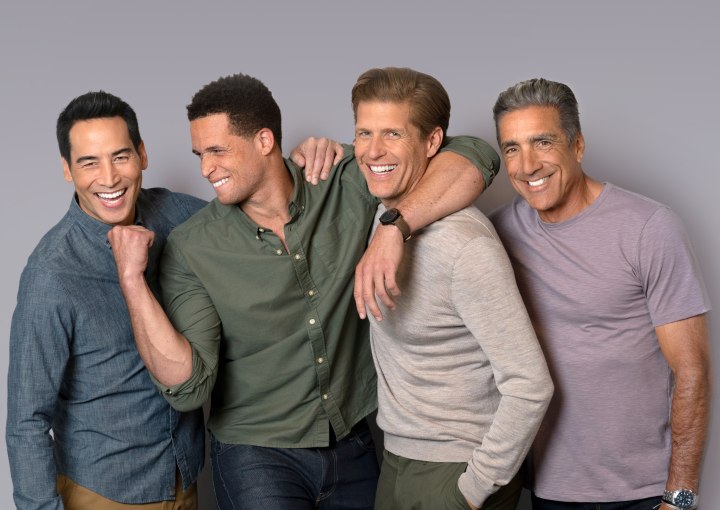 Colorsmith offers men a fully customized, personalized and effortless at-home hair coloring experience with gray hair coverage options on their own terms. Colorsmith's made-to-order hair colors for men are individually created by licensed professional colorists and are never premade or premixed. Every order comes with custom color, easy to follow personalized instructions, hair coloring tools, and access to color specialists who can assist you every step of the way.



Colorsmith's Gray Reduction Program is designed for men who want to maintain their salt and pepper look or gradually hide their gray. This program helps men avoid questions like "Have you done something to your hair?" with subtle and natural results in two or three applications.

The company was delighted to launch Colorsmith to help demystify the hair coloring process so that all men can dye their hair with ease and confidence. Every aspect of Colorsmith has been carefully designed to provide men with a fully personalized experience from start to finish.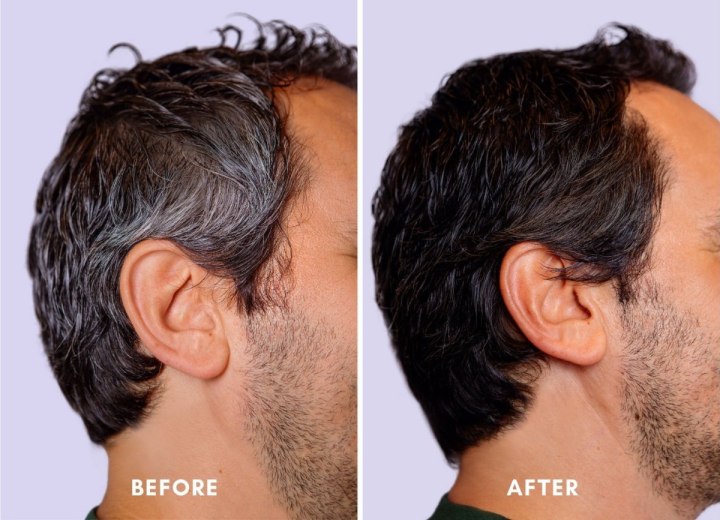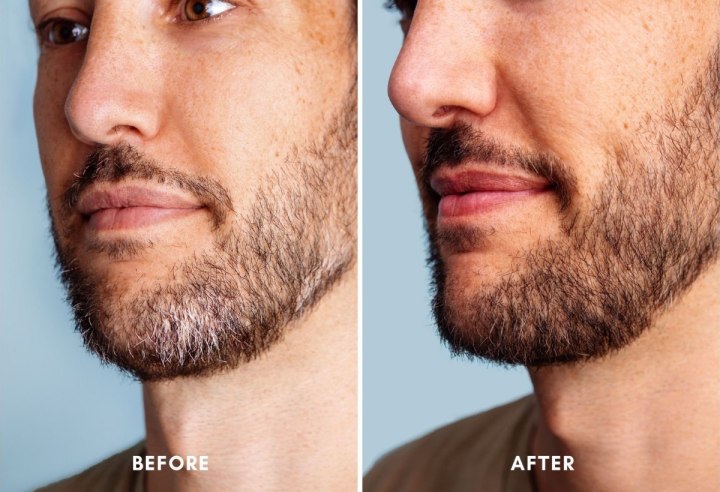 A study conducted by the brand shows that more than 50% of men who color their hair do so every six weeks or less. 75% of men who color their hair do so at home, alone or with the help of a family member or friend. However, the study concluded that 57% of men are not completely satisfied with their current hair color. Also, most applicants said they were nervous that their hair color would look unnatural.

Historically, men had only two options for dyeing their hair: a one-size-fits-all boxed hair dye from the drugstore or frequent hair salon visits. Colorsmith offers a solution to common men's hair color problems with custom color that delivers natural-looking results.

Based on technology and color theory, Colorsmith is for all men, no matter where they are on their hair coloring journey. The brand's proven hair color formula contains the highest quality ingredients, including vitamin E, keratin and soybean protein, and is free of ammonia, PPD, resorcinol, parabens and phthalates.

How does the color service work?

Once you've created a profile on www.colorsmith.co, all you need to do is complete a quick color quiz that will help brand colorists create a unique shade. Then the individually provided formula and personalized instructions are prepared, packed and delivered discreetly to your home. Dedicated color specialists are on-call to provide advice and guidance throughout the entire process, from the online questionnaire to the application of the color.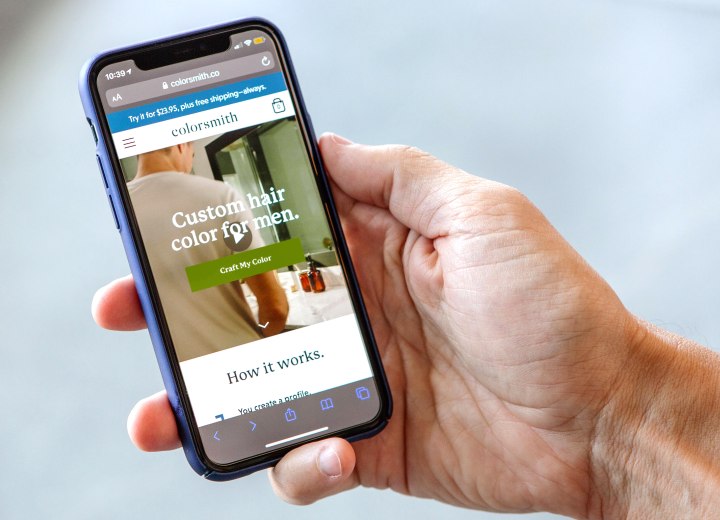 What's in the box?

In addition to custom color and developer, every Colorsmith order includes all the tools you need to effortlessly apply color, including personalized instructions, two pairs of latex-free gloves, an application brush or comb, shampoo and conditioner, as well as stain protection and stain remover.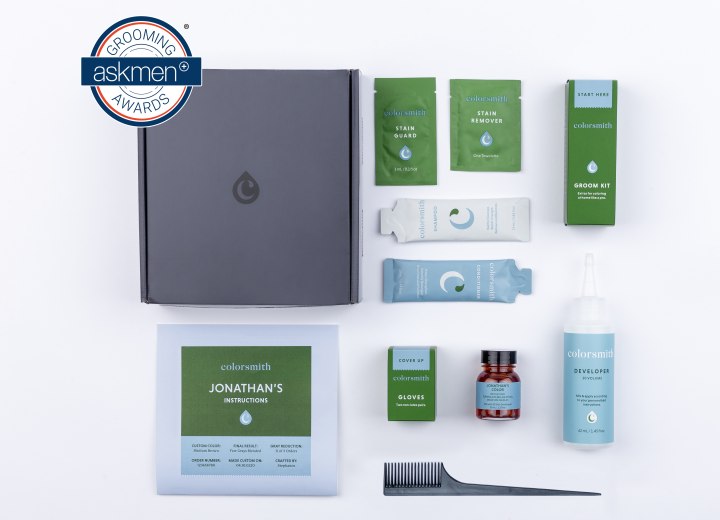 Photos: Courtesy of Colorsmith

See also: How to color hair