Colour Alchemy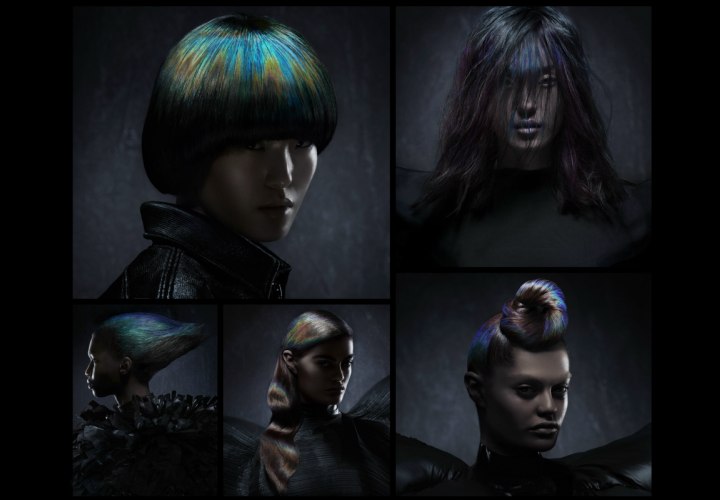 In collaboration with THEUNSEEN Beauty, Schwarzkopf Professional presents the world's first prismatic, holographic hair color that reacts to temperature: COLOUR ALCHEMY.

THEUNSEEN Beauty combined their innovative ideas and ingredients with the expertise of Schwarzkopf Professional to create a really innovative product. The result is COLOUR ALCHEMY, a product inspired by colors found in nature, but designed with science. The innovative formula comes in the form of five prismatic, color-changing hair dyes.



The COLOUR ALCHEMY collection is inspired by bright iridescent colors found in nature and developed with a view to transform hair color services. The specialist crystal formula replicates the visual effect of structural color.

Structural color is a natural color phenomenon found only in nature, such as a peacock tail feather, the scales of a butterfly or the shell of a scarab beetle. Unlike static pigmented color, each shade scatters the light in a range of kaleidoscopic hues, which transform and shift in response to a changing temperature.

COLOUR ALCHEMY reveals prismatic colors that have never been seen on hair before and that don't require pre-lightening or a bleaching treatment. Even on the darkest hair base, the temporary color takes effect instantly. Hairdressers and clients alike can now create unique colors in tonal spectrums without damaging the hair or scalp.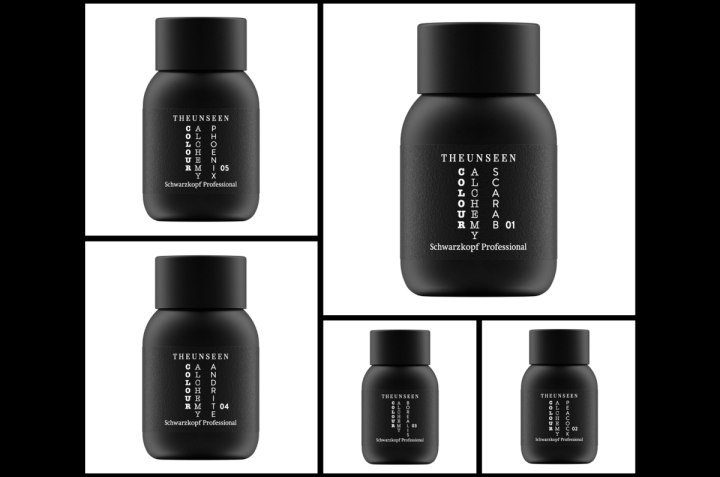 The Formulas

Housed in dark and minimalistic packaging, COLOUR ALCHEMY has an almost alchemical feel. Black on black materials with a crafted visual appearance that offers tactile sensations. The air of mystery is both enticing and exciting.

The color collection is inspired by the transformational phases of Alchemy, developed to transform hair color services into artisanal magic across five prismatic, color-changing shades: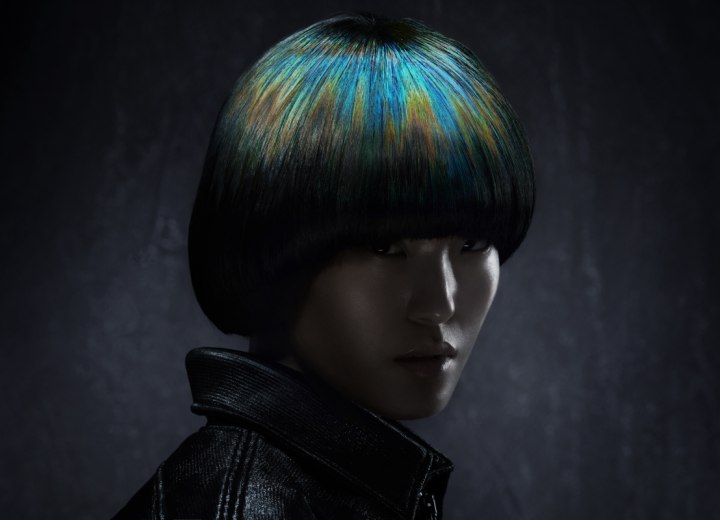 01 SCARAB

• Visible applied color: none
• Prismatic color change: solar orange, jasmine green, lapis blue
• Suitable for bases: 1-3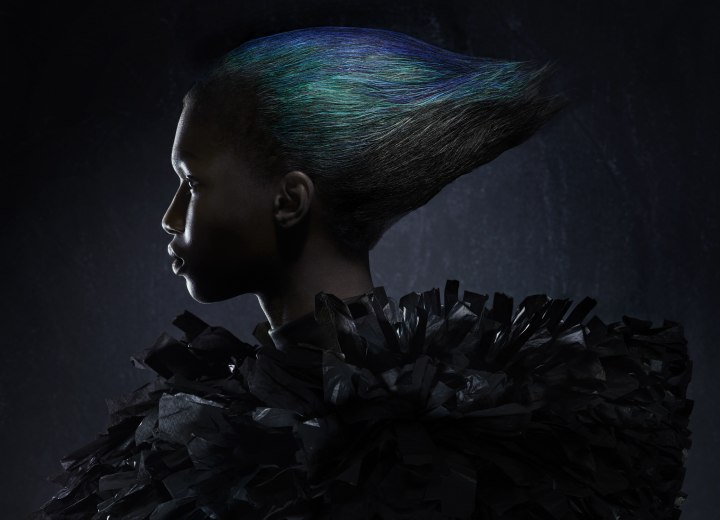 02 PEACOCK

• Visible applied color: petrol blue
• Prismatic color change: peacock green, cyanine blue, ultraviolet
• Suitable for bases: 1-4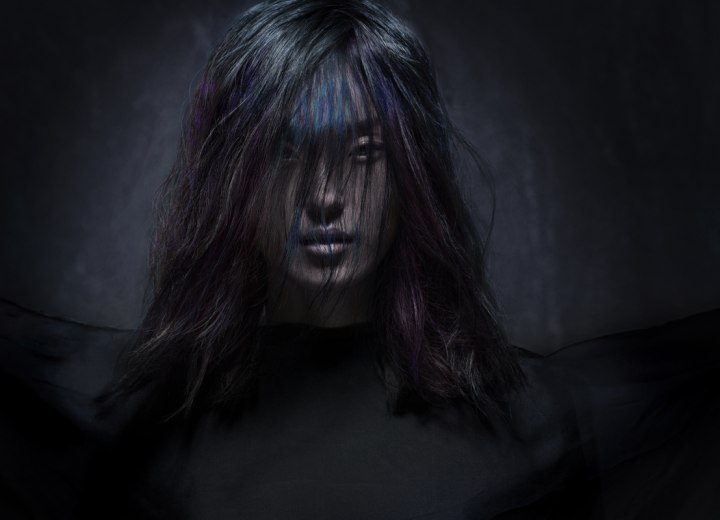 03 BOREALIS

• Visible applied color: iris purple
• Prismatic color change: clover green, flame orange, imperial violet
• Suitable for bases: 3-6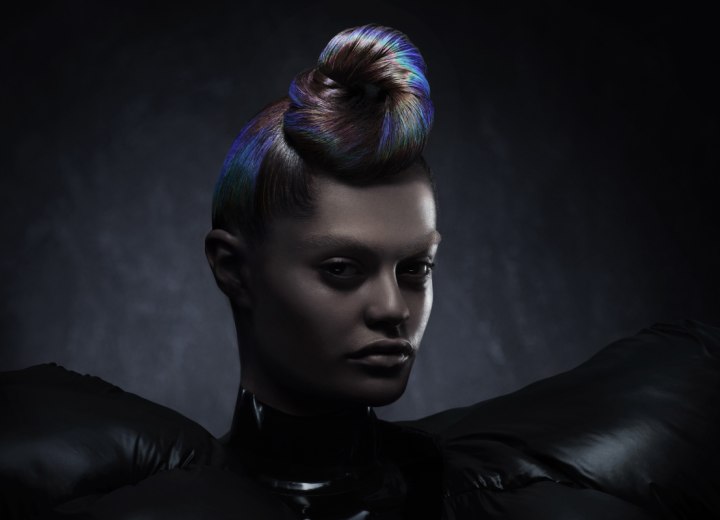 04 ANDRITE

• Visible applied color: azalea pink
• Prismatic color change: emerald green, cobalt blue, ruby purple
• Suitable for bases: 4-6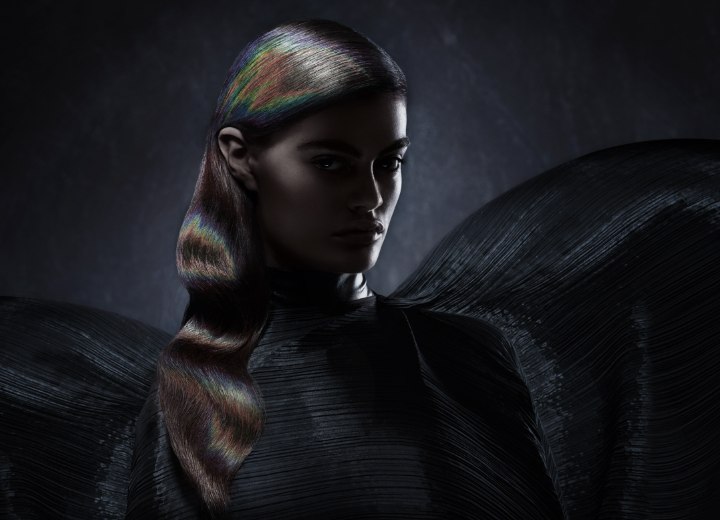 05 PHOENIX

• Visible applied color: amber red
• Prismatic color change: burnt orange, pollen yellow, ultraviolet
• Suitable for bases: 4-6

Color changing Triggers

• Sunlight
• Moving from shade to sunlight and vice versa
• Cooling wind or a warming breath
• Using a heat source e.g., hairdryer, heat lamps, ...
• Body temperature: natural warmth of the head, shoulders and hands




Photos: Schwarzkopf Professional / THEUNSEEN Beauty

See also: More about coloring hair