Rio by Mark Woolley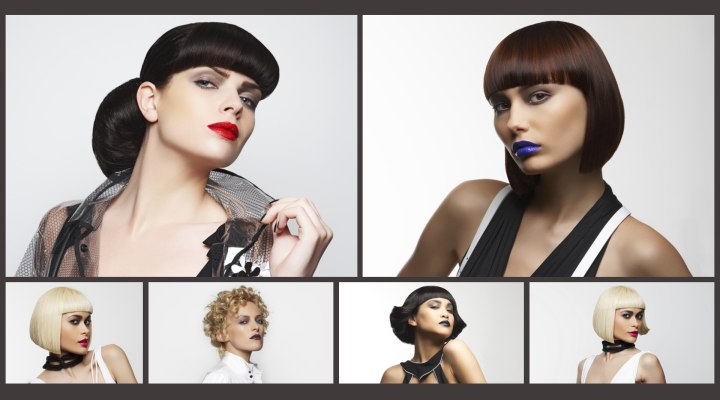 Clear lines and polished surfaces are a refreshing switch from the disheveled looks, which we all love, but change is good. Added retro flavor and inspiration from hairstyles of the 1930s and 40s give this exciting collection by Mark Woolley its irresistible charisma.

"Rio" features five looks with cuts based on geometric principles and surfaces that are extremely smooth and controlled. One curly look is the exception, but even with all of the moment, nothing is random.



Every element in every hairstyle is well defined and has a purpose in the overall design. The vibe is feminine, with power and also with a twinkle in the eye.


Big Bangs with Retro Flair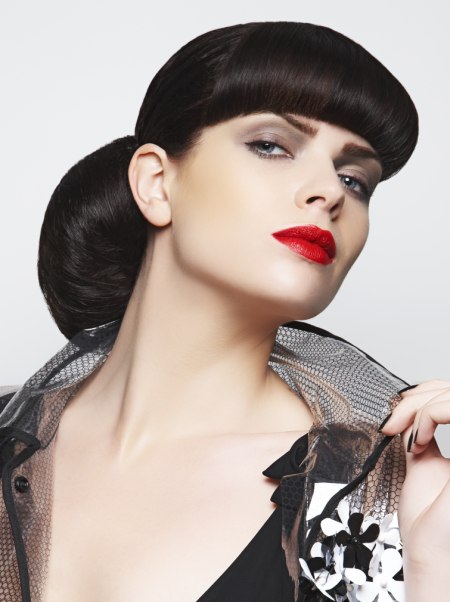 There is also a big bang theory when it comes to hair and with this extravagant creation Mark Woolley illustrates it very well.

It does not get much bigger than these straight cut bangs that reach from temple to temple, but since the line continues towards the ears, they seem endless. This fringe of all fringes was styled with a deep curve, either over a small round brush or with a curling iron.

To avoid flying hairs a smoothing products is essential. The back of the hair is styled into a large chignon, repeating the roundness that we find in the front, just on an even larger scale. Perfect balance and striking design. Use a mist of gloss spray for the sparkling finish.


Short Blonde Curls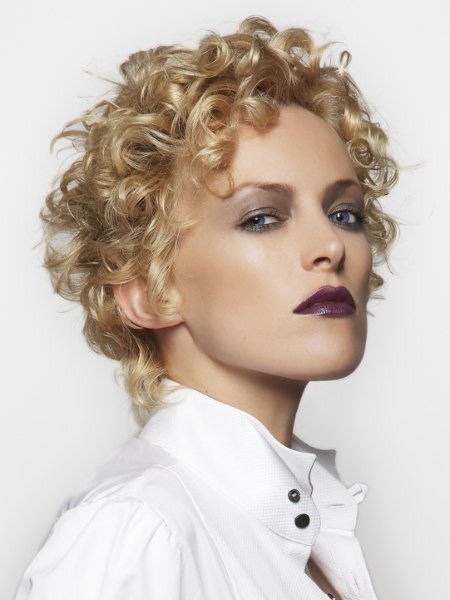 These curls are all about showing off. They glimmer, they even radiate and each one of them is on its best behavior with a clear, well defined shape. Never use a brush on hairstyles like this, instead use a wide toothed comb, but best is just the pointed side of a styling comb and the tips of your fingers to separate the curls.

The cut features short layers to distribute the volume evenly and it might be best to opt for a perm in this case. It is possible to create this look with a curling iron, but are you really patient enough? Golden, champagne blond sizzles with a fine mist of gloss.


Polished Bob Hairstyle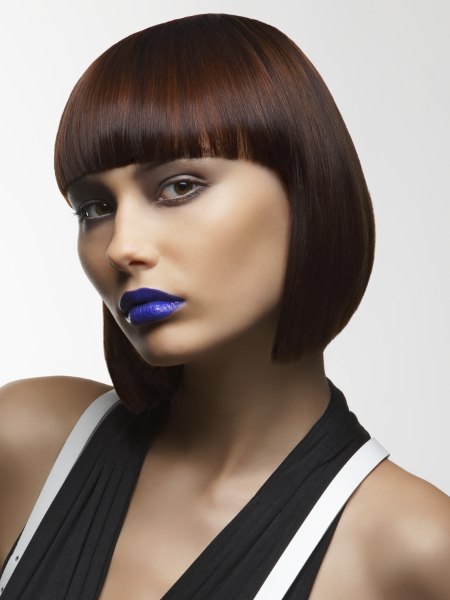 A classic with a new definition. The cut combines precise lines and sharp pointed angles, but also a mellow roundness and a beautiful curve in the fringe, that frames the upper part of the face. All are in harmony and flowing into each other. Seamless without any disruption.

This Zen quality bob is all about smoothness and balance and makes us want to meditate on it for a very long time. The hair color, a brown that is almost black is even and does not need any mixed tones to ripple its beautiful, shiny surface.


Smooth Raven Bangs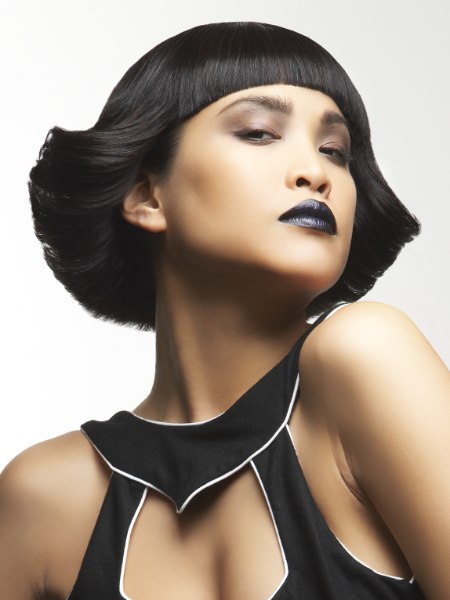 True artistry can be found in a single line. It is about the curve, the momentum and the direction of it. This is true for paintings but also for hairstyles. There are two dominant lines here, which are so phenomenally crafted that it takes our breath away for a moment of silence and adoration.

The top curve includes the short and precise fringe. It transitions into the flipped up and rolled part of this short hairstyle which runs all around the sides and the back.


Minimalist Short Blonde Bob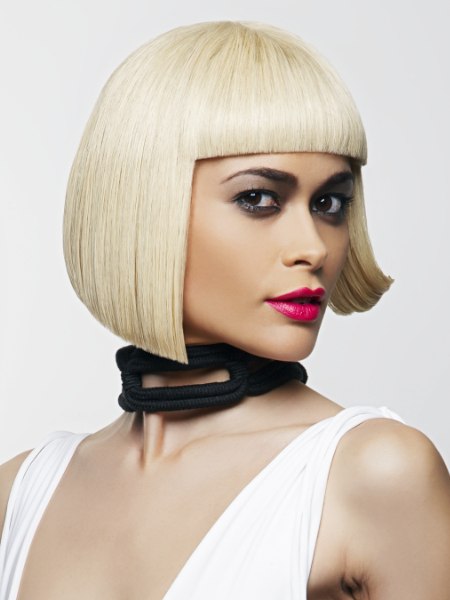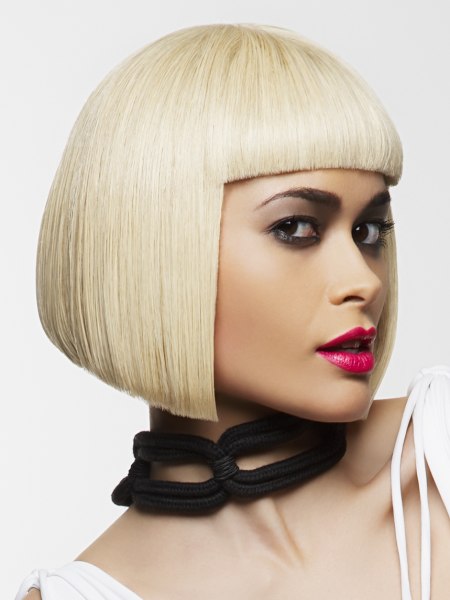 As innocent the beige blonde hair color may look, it is the wicked shape that makes this classic hairstyle so very x-rated. Minimalist in its approach, it is female power in a very concentrated form.

The lines are sharp, blunt and almost static, if it wasn't for that playful wink and surprise element on the right side of the photo, where hair is flipped outward.

Hair: Mark Woolley
Makeup: Natasha Lakic
Styling: Roberta Resta
Photography: Pete Webb @ Creative Wasp
Assistant Photographer: Terri-Lyn Hohenadel
Art Direction: Creative Wasp Studio