Foundation Make-Up (2)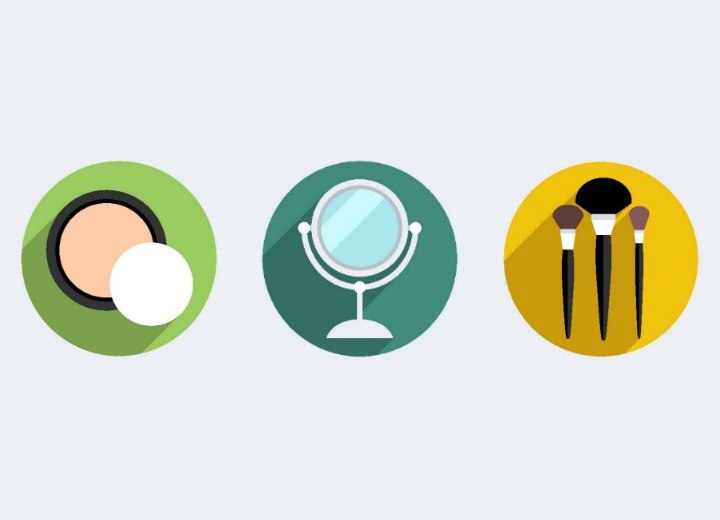 Previous Page

Dealing with Specific Problems:

The two most common problems women want to combat using foundation is discolorations and/or blemishes and marks. Discolorations, commonly freckles, are generally lighter in color though usually significantly darker than the normal level of the skin tone.

It's important to remember that the object isn't to cover-up the freckles, but to make them (or any discoloration) appear less prominent. If you attempt to completely obscure the appearance of freckles, you're going to end up with a very unnatural look.



Simply apply your foundation over the face as you would normally, using the tools appropriate to the specific formulation of foundation (sponges, brushes, etc.). The application should be somewhat sheer, as you don't want to look as though you've "painted" on your face. It is okay that your freckles are still visible after the cosmetic is applied, they should, however, be less prominent.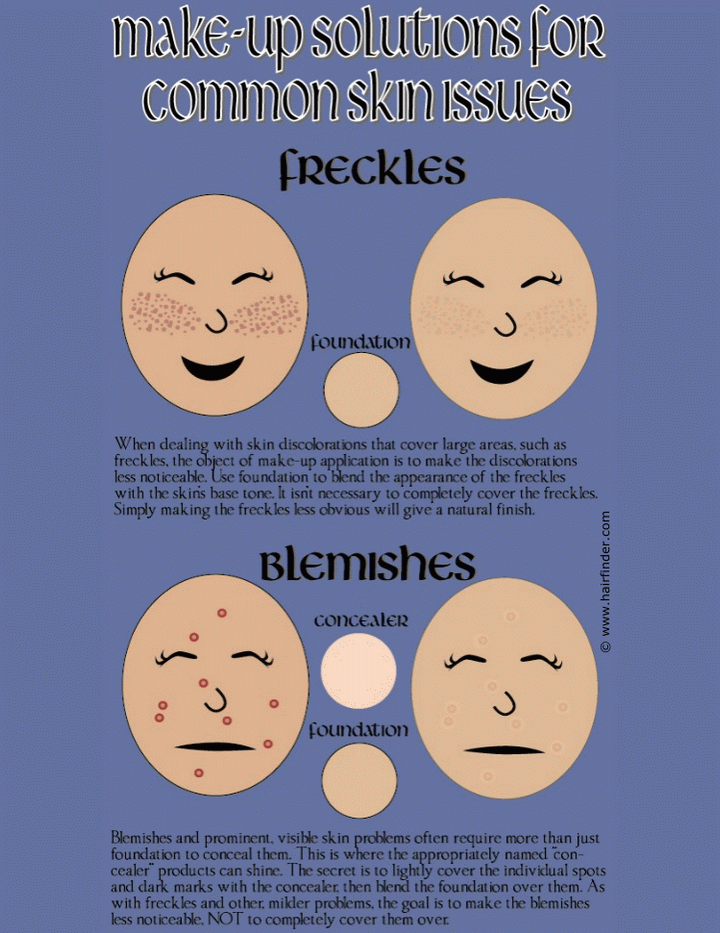 The other major consideration when using foundation is to cover and camouflage blemishes and marks such as acne and moles. These tend to be darker and harder to "blend" into the background with foundation alone. This is where concealer comes in to play. Concealer, being lighter than foundation in color, will help to counter the darkness of the blemish and is subsequently blended away by the foundation.

Apply concealer sparingly in small daubs to cover only the dark marks of the blemishes or spots. If you need to cover larger areas of darkness, use a stippling (dotting) effect and apply the foundation over the concealer gently to blend in the color without revealing the blemishes again.

If the coverage results seem lacking to you after you've used the foundation, you can add an additional translucency by using a finishing powder. This will also enforce a matte finish of the foundation, regardless of the formulation used.

Make-up How To