John Gillespie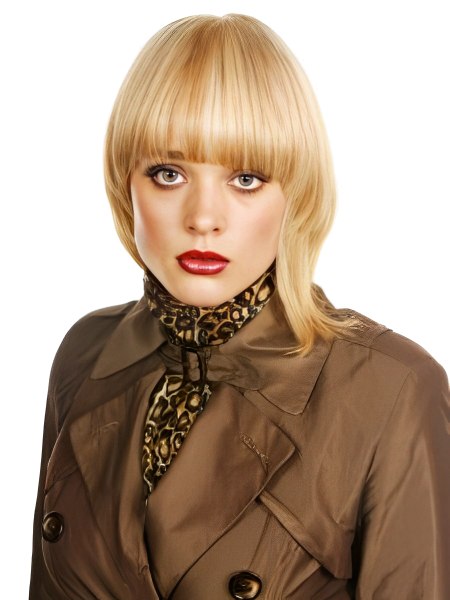 When it comes to creating exceptional hair colour and the hottest catwalk looks, a team of hairdressers from the John Gillespie hair salon in Perth have proved they are among the best in the UK having made it through to the Grand Final of the L'Oréal Colour Trophy 2007.



Glenn Fettes and Ashley Rattray from John Gillespie beat off stiff competition from thirty-nine salons across Scotland to clinch their place in the Grand Final in London on Monday 21 May. They are now one step closer to winning the prestigious L'Oréal Colour Trophy and a once-in-a-lifetime prize that could see them jetting over to New York to produce a photo spread for fashion bible Vogue.

At the Scottish final their live hairdressing skills were put under the spotlight by a panel of top hairdresser judges including Terry Calvert, Zoë Irwin, Nathan Walker and Jamie Brooks. "The standard was incredibly high and it was really good to see competitors thinking about the total look," explained Terry Calvert.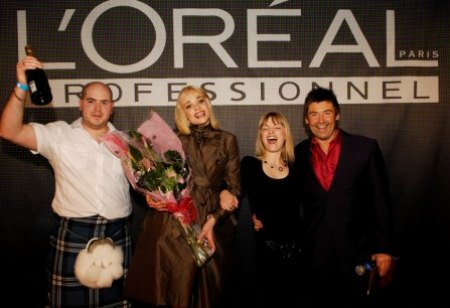 Here lead colourist Glen Fettes explains the thinking behind their striking image: "At the beginning of the year, the big news for colour was brunette so we were keen to explore where this would lead. Golden blonde tones really appealed to us and the sixties were a big influence as you can see from the choppy, page-boy bob and Factory Girl styling."

The whole room was on tenterhooks waiting to hear who had made it through to the Grand Final and upon hearing their name announced the John Gillespie team leapt off their chairs in delight. They will now go on to London compete amongst forty-five regional finalists from across the UK at a star-studded live catwalk show, to be held at Earl's Court.

"I almost went deaf from the cheers," exclaimed Glenn Fettes. "We were pretty ecstatic, it was a very special moment and we're now looking forward to our next phase of this incredible journey."

More Regional Finalists
Photo Credits: L'Oréal Professionnel