Craig Chapman Hair Design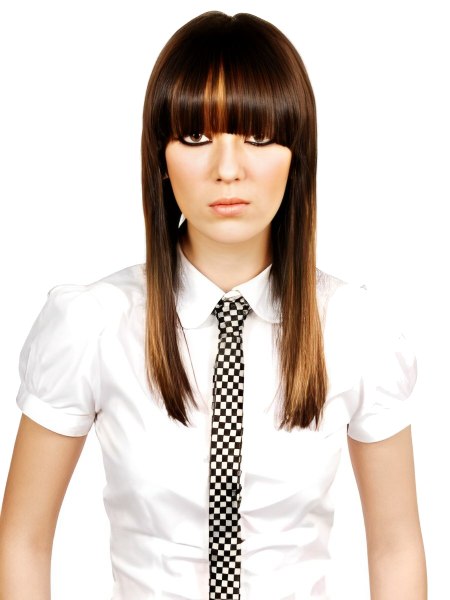 When it comes to creating exceptional hair colour and the hottest catwalk looks, a team of hairdressers from Cutting Room Creative in Chapel Allerton have proved they are among the best in the UK having made it through to the Grand Final of the L'Oréal Colour Trophy 2007.

Carly Aplin and Joe Nions beat off stiff competition from thirty-nine salons across the North Eastern region to clinch their place in the Grand Final in London on Monday 21 May. They are now one step closer to winning the prestigious L'Oréal Colour Trophy and a once-in-a-lifetime prize that could see them jetting over to New York to produce a photo spread for fashion bible Vogue.




At the North Eastern Regional Final their live hairdressing skills were put under the spotlight by a panel of top hairdresser judges including Errol Douglas, Sean Dawson, David Lambert and Dylan Bradshaw. Industry luminary and guest judge Sean Dawson commented; "The clothes styling was some of the best seen so far on this tour, making it a tough region to judge. There were interesting cuts and some really clever colouring techniques."

"We did thorough trend research and noticed that summer whites would take different forms next season," explains Carly of her salon's winning look. "We were also inspired by the striking presence of 'boy meets girl' androgyny on the catwalk. We used feminine white in masculine leather, then broke it up with block bright purple as a nod to the A/W collections. We applied vibrant copper on the hair to really play up the violet clothing and coupled it with a boyish haircut."

The whole room was on tenterhooks waiting to hear who had made it through to the Grand Final and upon hearing their name announced the team from Cutting Room Creative leapt off their chairs in delight.

"We were overwhelmed when our name came up first," recollects Carly of the team's winning moment. "We were so ecstatic we screamed all the way to the stage! It's natural to make comparisons with other competitors and the regional standard was so high we were amazed to get through. Looking forward all we can feel is excitement – now we've made it to the Grand Final we have as good a chance as anyone at scooping the title."

More Regional Finalists
Photo Credits: L'Oréal Professionnel