AKA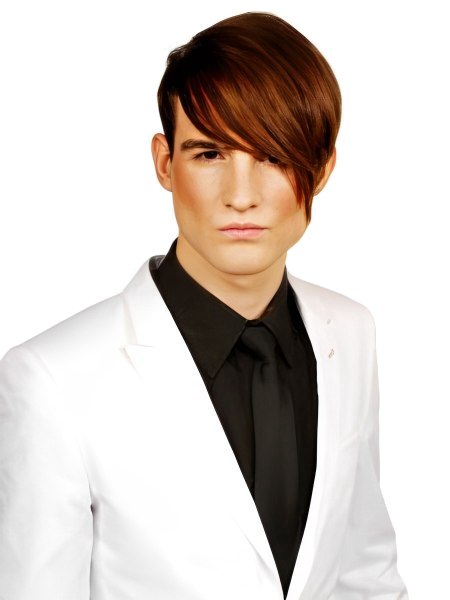 When it comes to creating exceptional hair colour and the hottest catwalk looks for men, a team of hairdressers from AKA in Bristol have proved they are among the best in the UK having made it through to the Grand Final of the L'Oréal Colour Trophy 2007.



Richard Cussen and Alex Cantle beat off stiff competition from thirty-nine salons across the Western region to clinch their place in the Grand Final in London on Monday 21 May. They are now one step closer to winning the prestigious L'Oréal Men's Image Award and a once-in-a-lifetime prize that could see them jetting over to New York to produce a photo spread for fashion bible Vogue.

At the Western Regional Final their live hairdressing skills were put under the spotlight by a panel of top hairdresser judges including Harriet White, Alan Edwards, Jonny Engstrom, Andrew Mulvenna, Sally Brooks and Carolyn Newman. "Competitors have definitely been looking at the catwalk trends, especially in the men's competition and there was a lot of interesting colour on the floor," commented Carolyn Newman of Charles Worthington, judge at the Western Regional Final.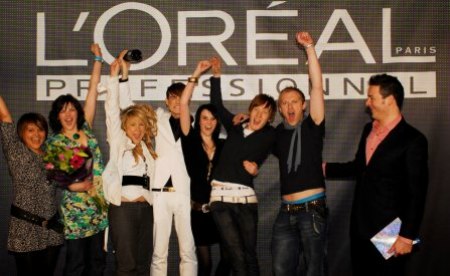 Richard and Alex explain the thinking behind their striking image: "Our look is all about rock star hair, inspired by the likes of Brandon Flowers from The Killers. There is also a strong influence from icons from the 1950's which we've given a modern twist to create an ultra-wearable, high fashion look."

The whole room was on tenterhooks waiting to hear who had made it through to the Grand Final and upon hearing their name announced the team from AKA leapt off their chairs in delight.

"The L'Oréal Colour Trophy is the only hairdressing competition we aspire to win," said salon owner Richard Cussen. "It is always such a team effort when we enter which mean's so much more as everyone feels inspired to create. It gives us all a real buzz which is great for the salon and even better for clients!"

More Regional Finalists
Photo Credits: L'Oréal Professionnel