Byron Hairdressing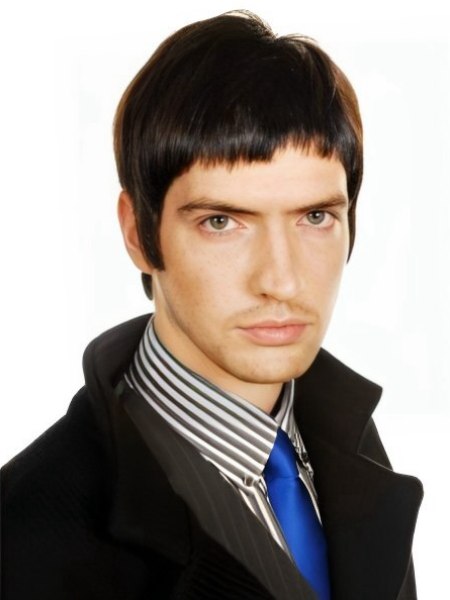 When it comes to creating exceptional hair colour and the hottest catwalk looks for men, a team of hairdressers from Byron Hairdressing in Kirkcaldy have proved they are among the best in the UK having made it through to the Grand Final of the L'Oréal Colour Trophy 2007.



Ronnie Marshall and Karolyn Watt from Byron beat off stiff competition from thirty-nine salons across Scotland to clinch their place in the Grand Final in London on Monday 21 May. They are now one step closer to winning the prestigious L'Oréal Men's Image Award and a once-in-a-lifetime prize that could see them jetting over to New York to produce a photo spread for fashion bible Vogue.

At the Scottish final their live hairdressing skills were put under the spotlight by a panel of top hairdresser judges including Guy Kremer, Terry Calvert, Zoë Irwin, Nathan Walker and Jason Miller. "The standard was incredibly high and it was really good to see competitors thinking about the total look," explained Terry Calvert.




Ronnie Marshall, salon owner, explains the thinking behind their striking image: "We picked up on a rebellious theme from two different eras. The Mod look from the sixties and the Pete Doherty rock star chic that is very popular at the moment. Strong masculinity is key to the execution of our look and we mixed metallic colours in blue and mulberry to give the overall style a fresh twist."

For salon owner Ronnie, it was a momentous experience. Having entered the L'Oréal Colour Trophy fourteen times, he is now through to the Grand Final for the first time in his career.

"It's absolutely amazing, I'm ecstatic! We have always focussed on the women's category but this year, on our 14th attempt we thought we'd try something different and go for the L'Oréal men's Image. I can't wait to get to London to continue this journey."

More Regional Finalists
Photo Credits: L'Oréal Professionnel