Prism by Aveda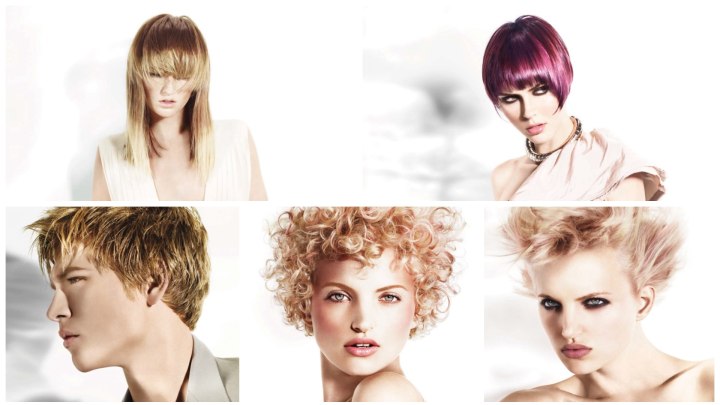 Led by vice president Antoinette Beenders the Aveda creative team created this great collection of hairstyles that they simply call the "Prism Collection." The styles offer distinct textures and unique shaping. The colors in the collection of styles are truly what set it apart.

Using contrasts is the theme of the collection. When you think about a prism you think about the intensity of the colors involved and that is what this collection aimed to capture. The haircuts are geometric shapes that add intensity to the style.



The colors are offset by the unique cuts of the collection. Shades are graduated and reflective in nature. The volume of the hairstyles gives an extra hue to the colors that are used.


Short Curly Hairstyle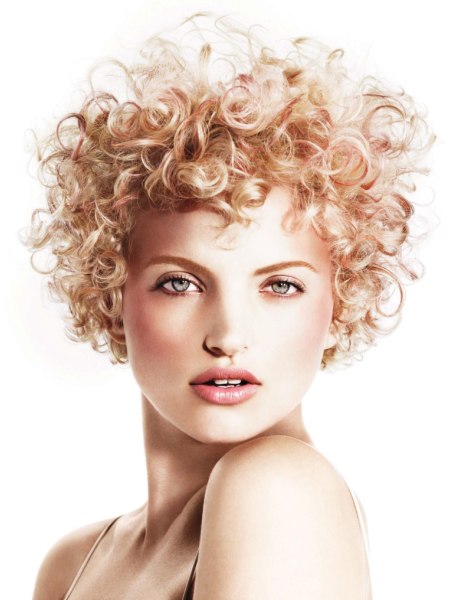 These are not your regular curls. Different densities of the curl create a sculptured crown around the head and a light, airy halo of loose and fluffy curls.

Dramatic colors, taken right out of an angelic flower garden, play with our senses and bring an almost surreal element into this "hairquasion". Blonde, violet, honey and pink are the characters in this play of true hair-art.


Super Short Hair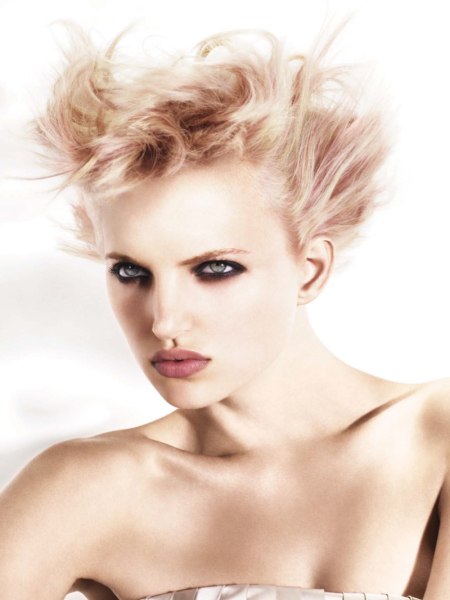 A modern goddess does not want to have the same look everyday. This minimalistic and super short bob is not a "what you see is what you get" hairstyle. There is more underneath that blonde shine than is obvious at first sight.

The straight tresses show their wild inner nature with the help of some good styling products, a little courage and a strong lift. With all of the movement in your hair you can take the world truly in a storm!


Look for Men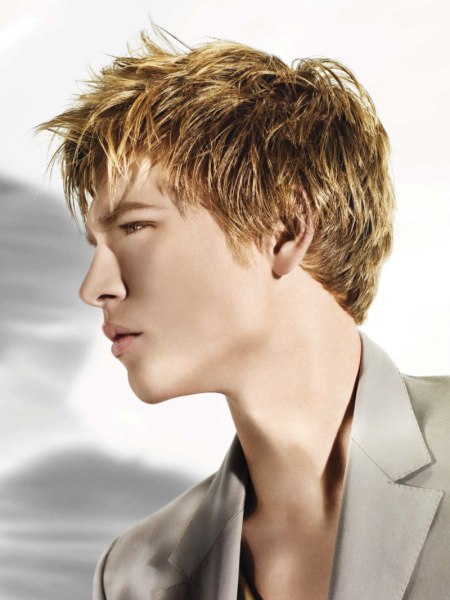 Bold and boisterous is this look for men who are not afraid to express themselves. The hair is cut in an oval line around the head, layered and highly textured. The center of all movement is high on the crown, from where the hair spreads with much energy towards the front and down the sides and the back.

While the sides are more docile, there is a lot of action above the forehead, all enhanced with golden tones of lighter and darker hues.


Long Hair with Chopped Lengths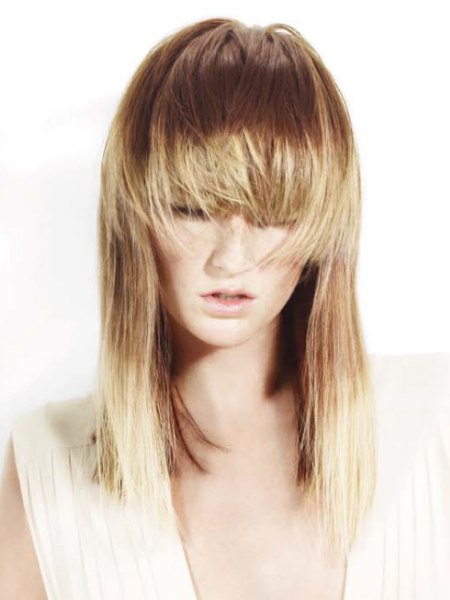 Different lengths and layers of color are the building blocks of this strong hairstyle. No subtle approach is taken here. The expression is intense and created by the hand of a visionary with the skills of an artist.

Hair colors harmonize in rich tones ranging from a deep brown to sandalwood and mild beige blonde. Just as the different flavors of the color harmonize, so do the chopped lengths and textures of the hair.


Hair with Pink and Purple Tones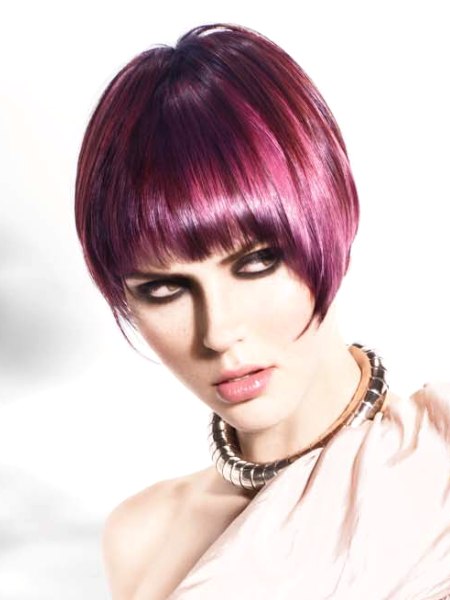 Flower power was brought to the new millennium with a striking short haircut that comes with a lot versatility and freedom to play with the hair. The pinks and purple tones create a 3D effect on the hair, breaking up the light into a shimmering aura of neo-punk elegance and unexpected sophistication.

For a change from the sleek it is easy to transition to the wild that is even more emphasized by keeping a part of the hair straight.

Creative Direction: Antoinette Beenders for Aveda
Hair Color: Ian Michael Black
Hair Stylists: Kurt Kueffner, Ricardo Dinis
Makeup: Rudy Miles
Photography: Miguel Reveriego
Wardrobe Stylist: Marie Chaix