Lounge by Carol Bruguera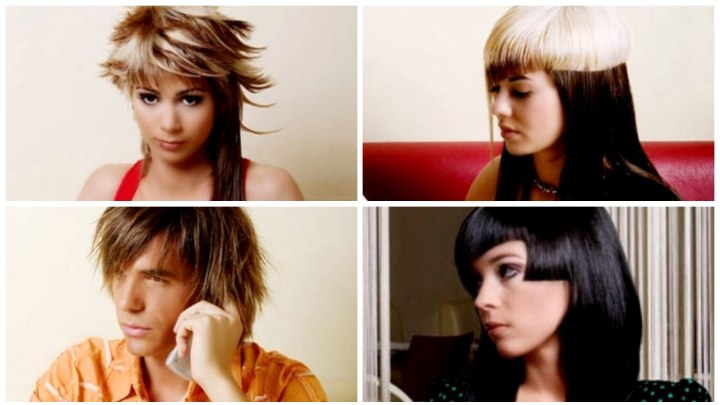 Carol Bruguera's Lounge collection features stark hair color and design elements in hairstyles that are meant to express dramatic style sense in everyday settings. The key elements of the collection are the use of high contrast hair colors and geometric shapes and strong cutting angles.

Each style is different and together they represent a range of design elements that can be used independently to add interest to many different looks.


Two-Toned & Two-Staged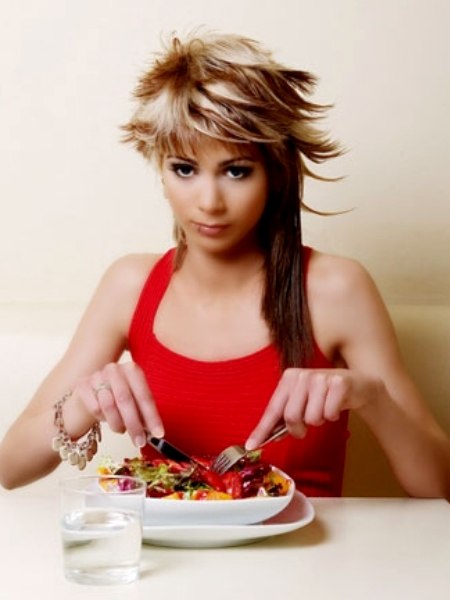 Calling this look layered is a major understatement. The style is two-toned and two-staged. The upper sections are razor-cut to create deep, choppy layers while the lower sections are left long and styled for smooth straightness.

To emphasize the differences, the upper sections are colored a neutral beige blonde. Use a structuring product to give texture to the hair and control the styling.


Dual Hair Color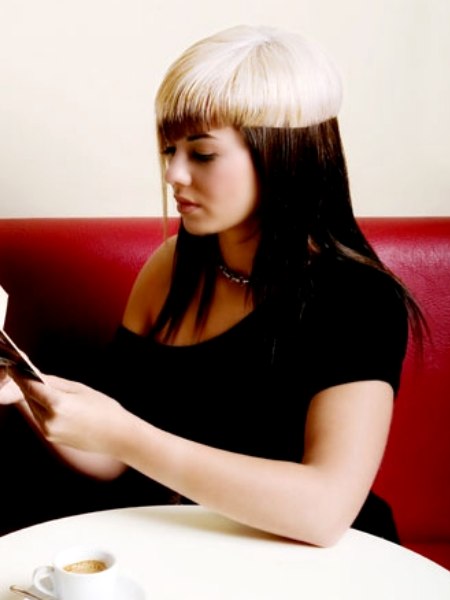 Here is another dramatic hairstyle that consists of a platinum cap that consists of a weight line with wispy strands that trail into the ebony base color. The overall styling is straight and it combines both portions into a sleek style.

If you have the hair colored the way you desire use a smoothing serum and blow dry the hair for straightness. Follow up with a flat iron as desired to get the sleek finish shown. You can use additional smoothing serum in order to reinforce the smoothness and sleekness of the style.


Men's Shag Razor Cut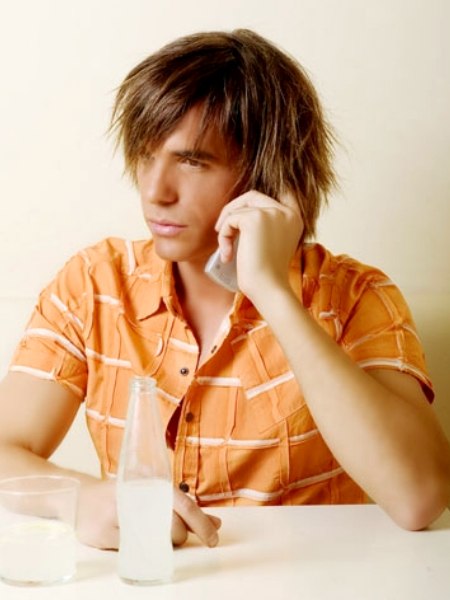 It isn't often that collections combine men's and women's hairstyles. However, this short shag razor cut fits perfectly with the other styles showcased here. The layers are steeply textured to create a fine finish.

Styling involves a simple blow out using a sculpting paste or other malleable product. Dry the hair to the mostly-dry stage and use the fingers to direct the hair as desired.


Black Hair with Sharp Angles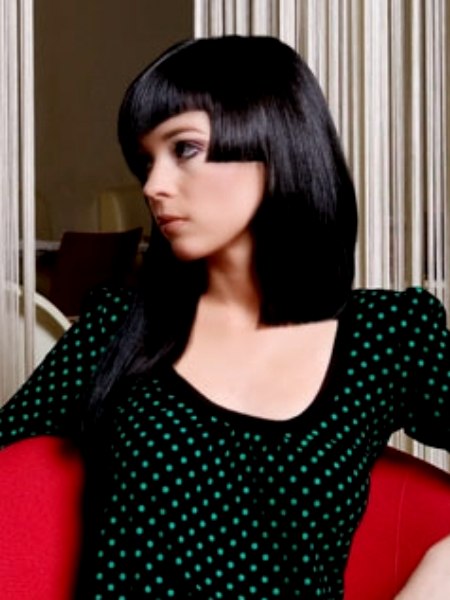 The last hairstyle in this collection is all about angles. The glossy black hair makes a great canvas for the clean lines and edges of this style. The cut is asymmetrical in the fringe area and symmetrical in the sides and back. The hair is styled to be smooth and sleek.

The simple styling combines with simple lines to create a look that is more complex as a result. Blow dry the hair straight and use smoothing serum for shine and to reinforce smoothness. Follow this with a flat iron in order to make the hair sleek and super straight.

Hairstyle: Carol Bruguera