Silk Collection by Tracey Devine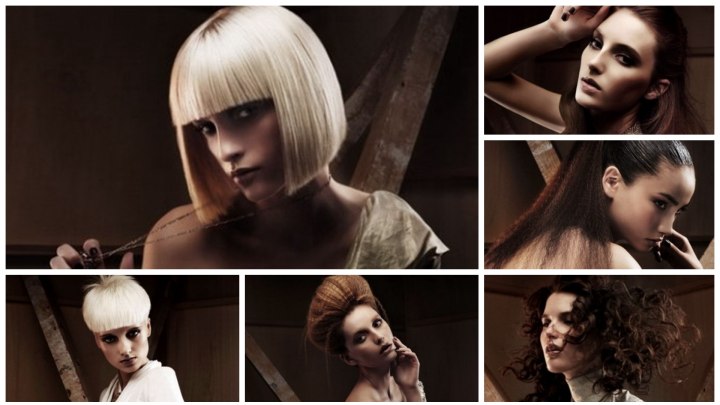 Tracey Devine's Silk collection was inspired by nature and by the most precious fabric. Silk is the material that luxurious dreams are made of and the Hairdresser of the Year from Aberdeen translated it convincingly into her medium hair.

With much artistic skill she combined textures, colors and cuts to a series of earthy, but highly sophisticated, artistic and lavish hairstyles. The cuts pay homage to classic shapes; textures are inventive, creative and they come with a great balance of tradition and avant-garde.


Chestnut Long Hair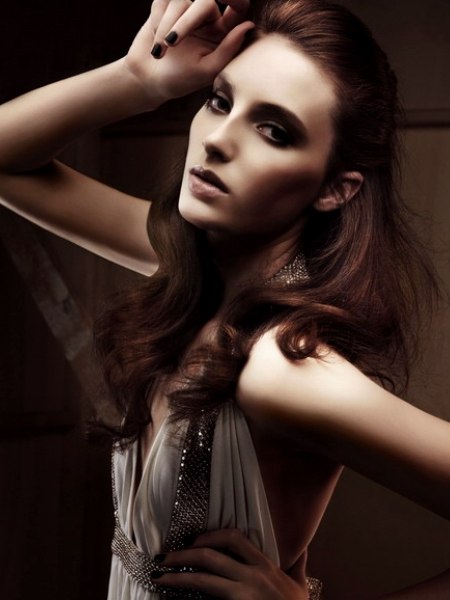 The very luxurious long hair shines in a warm tone of roasted chestnuts and if colors had a scent this one would be a musky, seductive scent with hints of sandalwood and cinnamon. Large curls flow around the shoulders and were not overworked to keep all of their fine definition.

The fringe section, top and sides between face and ears were smoothed towards the back and gently gathered. This hairstyle shines with its simplicity and could not be more enchanting.


Modern Makeover for a Pageboy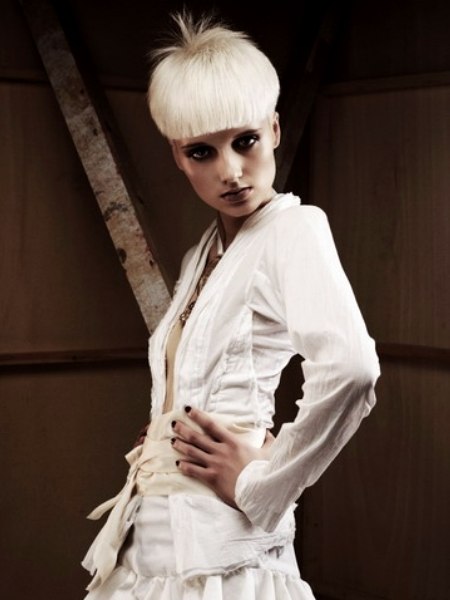 Pageboy meets pixie and gets a modern makeover in this beaming, luminous look. The color is a pristine white-platinum that reflects the moonlight with a magic aura. The haircut shapes a rounded, blunt edged mushroom cap that sits right above the ears.

Sides and back are clipped to their shortest and a few strands bring attention to the crown like the spread feathers of a snowy white egret.


Waist Long Cinnamon Hair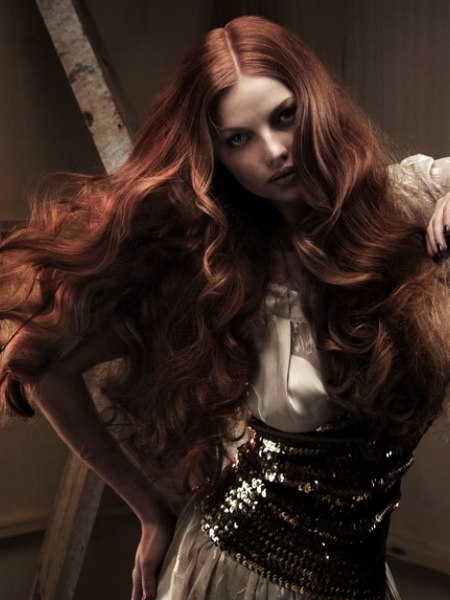 Hair that takes your breath away. Turn into a fairy tale warrior princess with this waist long priceless mane of cinnamon brown hair. Huge waves and extra sized large curls don't have to be a dream.

Tracey Devine really captured a piece of hair heaven with this lavish hairstyle. The center part is a humble counterpoint to all of the beautiful drama that reminds us again that dreams can come true.


Sporty Short Haircut


Elegance with a swoosh is the essence of this sporty, dressy and flirty haircut. Just perfect for the high winds of autumn the hair is cut to beveled roundness with the longest layer reaching about mid-ear. This also takes the thickest part with the most volume to the middle of the head, creating a flattering oval shape.

The bangs are long and all around the head the edges are styled to a wispy roundness that brings much movement and energetic dynamics to this classy and sexy hairstyle.


Slick and Frizzy Ponytail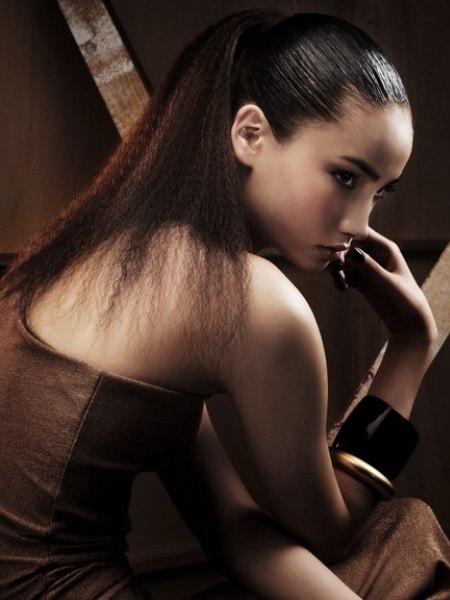 This ponytail has an attitude. Natural curly or frizzy hair can reach its full potential with the creped creation. Straight hair can be brought into shape with a crepe iron. All hair was gathered high in the back and secured with a separate strand of hair that is wrapped around the basis of the ponytail. Pomade or gel bring hold and slick shine.


Fashion Bob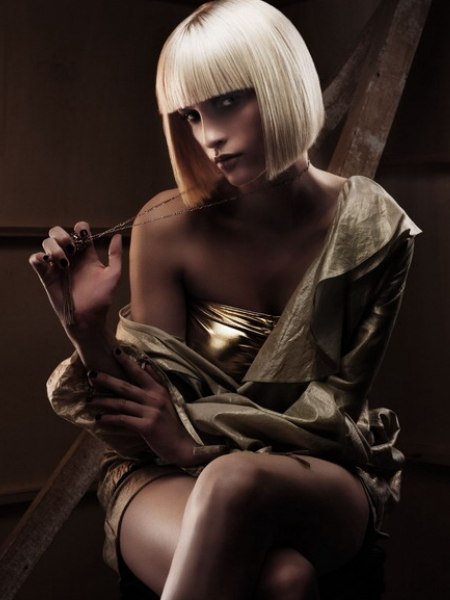 Sirens of the fashion jungle of today bet on classics. In its simplicity this consequently geometric bob is très avant-garde. The radiant silver metallic color is very 21st century, flatters all ages and shapes and is one of those timeless looks that always appear polished and fitting all occasions from professional to gala.


Free Look with Long Curls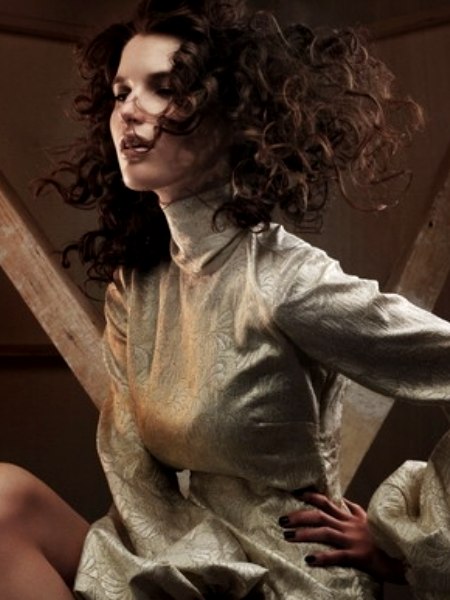 In their operatic opulence the long curls of this attractive and free look seem to defy gravity. This amount of volume will not be overlooked. With the lightness of a feather and all the theatricals of a Wagner opera this girl is ready for any battle.

Charming is the slightly disheveled and tousled appearance as well as the toned down hair color, a satisfying chocolaty brown.


18th Century Up-Style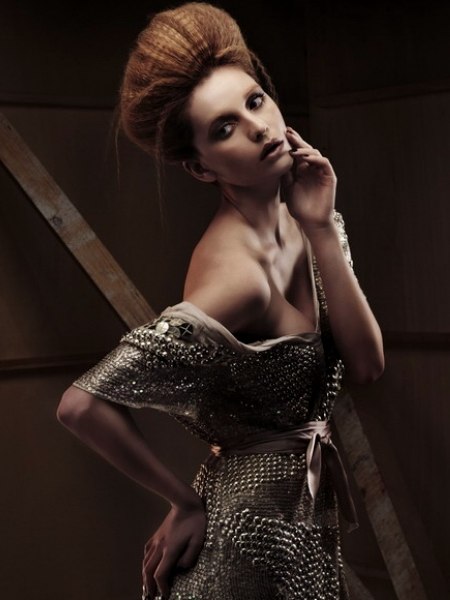 A futuristic crinkle texture was shaped to a Marie Antoinette like up-style that could not have been more lavish in the 18th century. Modern fashion queens will not loose their heads but keep them in style with extravagant looks like this sensual creation made by the angels of Aberdeen.

Hair: Tracey Devine @ Angels, Aberdeen
Make-up: Aleesa Hall
Styling: Bernard Connolly
Photography: Andrew O'Toole