Asif Yvette - AW09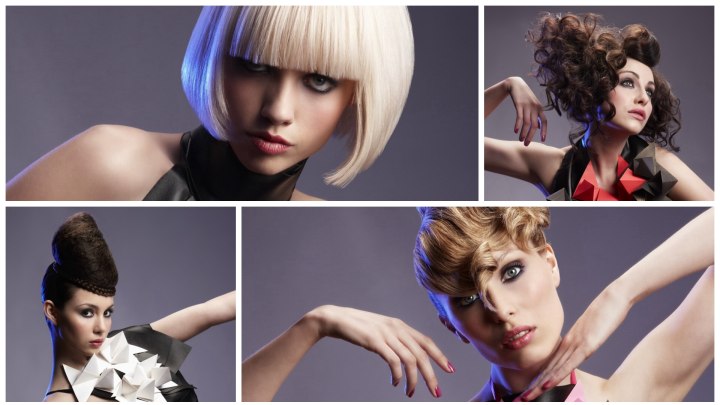 The creative minds at Asif Yvette have done it again with a selection of hairstyles for the autumn and winter seasons that are quirky, stylish and high impact. The looks take the best features of the hair and combine them with appropriate color and styling to create unique and memorable hairstyles.

From up-styles, to revisited classic looks, to the gravity-defying arrangements that Asif Yvette are known for, these styles are guaranteed to be the talk of the town.


Up-style with Waves and Curls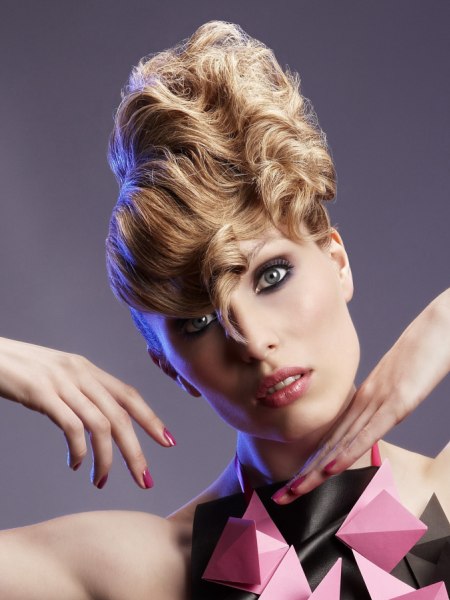 The lush waves and structured curls of this up-style are shaped into an asymmetrical puffed-up style. The faun-toned beige-blonde color is subtly highlighted with neutral tones of cream and wheat.

The styling is a mélange of techniques with some ruffing and backcombing to create lift and internal structure in the style. The foreground features a smoothed-out curl shaped into a forehead corkscrew as a focal point for the style emphasizing the vertical lines of the look.


Silky Smooth Bob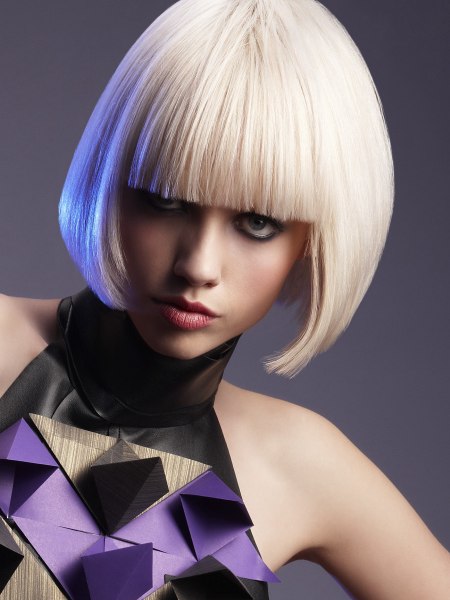 This is a dramatic revisioning of the classic bob amped up to new levels of intensity. Executed in silky-smooth platinum locks, the haircut features razor-sharp edges and clean, hard lines. Deep undercutting ensures freedom of movement around the perimeter and allows the hair to curve inward with minimal effort in the styling.

The hairstyle is crafted likely through a blow-out with a round brush to create the inward bend, followed by flat iron smoothing to give the glossy, glassy finish.


Coronet of Braided Hair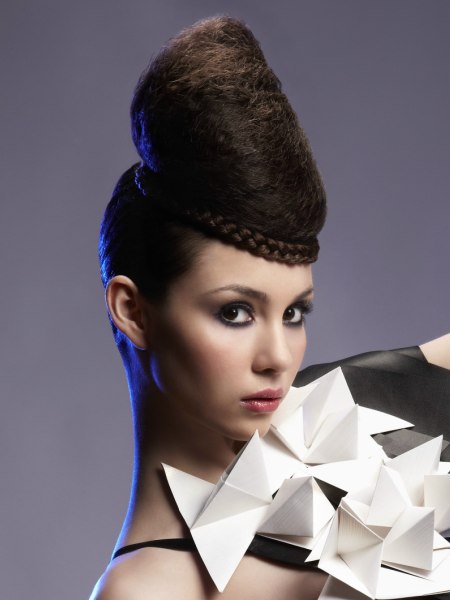 This sable brunette's hair is crafted into a sculptural element inspired by the classic beehive hairdos of yesteryear. With the nape, sides and crown smoothed forward, the hair is backcombed and ruffed to add volume and structure, then molded into a cylindrical roll that is anchored and adorned by a coronet of braided hair.

This may not be a hairstyle for just any occasion, but the look is one that shows skills and execution of techniques with masterful flair.


Curls and Tendrils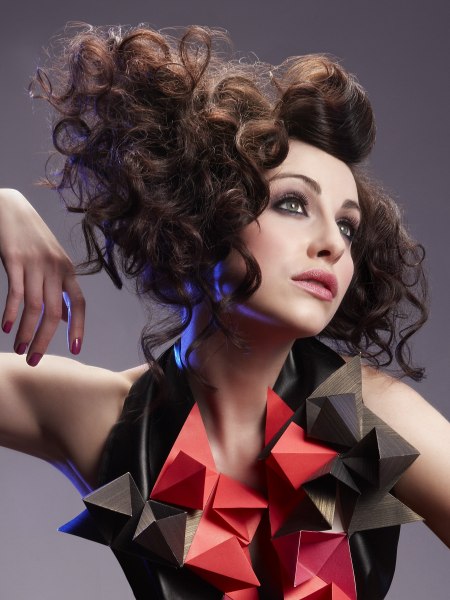 Starting with a long-layered haircut in sable locks, the hair is curled to add volume and movement. The top section is swept forward and back over the top of the head, while the nape area of the neck is swept fan-like to meld with the hair of the sides and crown sections.

Building on the curls and adding additional structural strength through backcombing and product the hair is shaped into a broad, fan of silken protein, the curls and tendrils giving a lacy effect and adding texture to the overall look.

Hair: Asif Yvette, Birmingham
Photography: Richard Miles
Make-up: Justine Collins