Shadow & Light by L'ANZA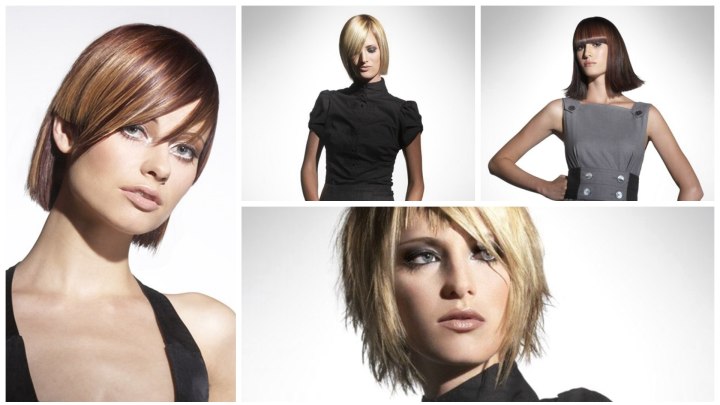 Reflecting the latest runway trends the new hairstyles collection by L'Anza is very structural, yet simplistic with a sophisticated and luxurious approach to shape and color. As their line of healing hair care products the L'Anza styles are as natural as can be and infused with artistic brilliance.

Shadow and light styles are designed to make the most of cut and color by using the reflections and therefore also the shadows on the hair to support its shape. Ultimate shine is a given. Smooth transitions and gentle highlights of various hues add to the glamorous effect.


Half Ear Haircut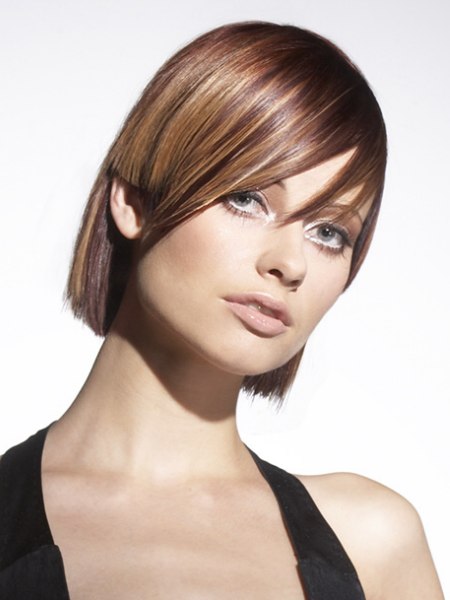 The balanced architecture of this geometric cut is the perfect canvas for the multi-tone coloring. Cut straight and vertical in the back and at half ear, including only minimal texture to soften the line, the look comes to life with the contrasting long bangs.

The only diagonal line is across the face and has jagged edges and varying lengths so that the eyes have enough room to sparkle. Several tones of light browns and blondes put turn the shiny surface of the hair into a precious, silky adornment.


Champagne Bob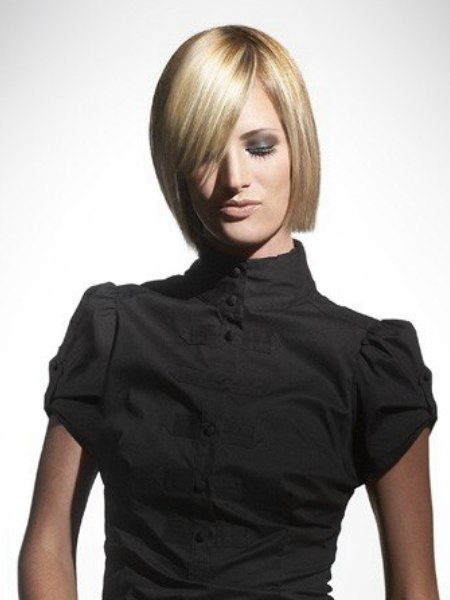 The color of champagne is just one thing that makes this masterpiece of simplicity sparkle. The contrast of straight lines around the perimeter and a long, diagonal fringe with subtle textured ends contribute as well to the delicious balance of cut, color, light and shadow.

One cannot be without the other and to put all of these elements in one single cut is not only proof of highly refined skills but results in an absolutely wearable example of high fashion.


Feast of Texture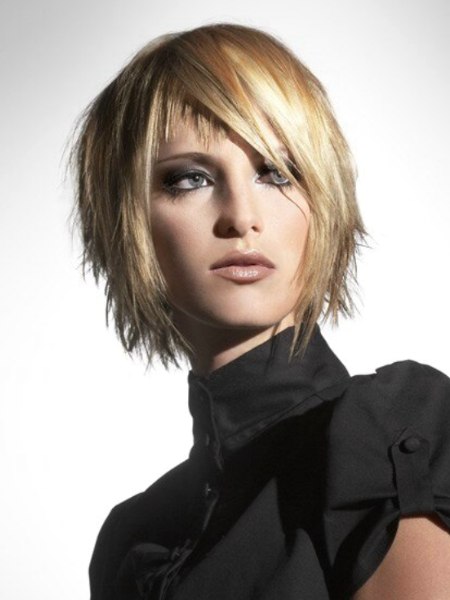 Layers and layers of intense texture come together to a rounded, face framing short hairstyle that shines in multiple tones of gold. This surface is a grandiose playground for lights and shadows to cast their irresistible spell on everyone.

A special effect is the smooth diagonal fringe that flows over a short section of the bangs, which are cut in varying lengths with a finely tuned edge.


Luxury in Brunette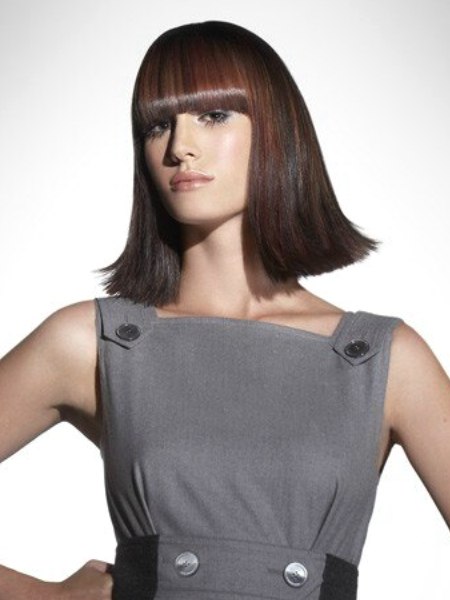 Simple lines, subtle effects and a fresh outward swing come together to shape a bold statement of high elegance with a little memory of the 70s. This power bob features eyebrow covering round bangs and a sleek body of hair that almost touches the shoulders with its blunt edge.

A mélange of chocolate and spice colors give it the dimension that this great cut deserves.

Hair: L'ANZA