Autumn 09 by Guys & Dolls Hairforce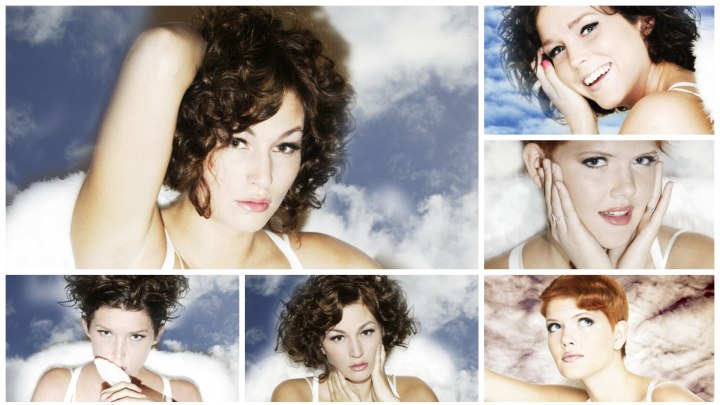 The Danish masters of hair from Guys & Dolls Hairforce see us entering fall in style with polished, fresh and sexy new looks.

The short to medium long hairstyles are not only very versatile and easy on the eyes. They spread a contagious joie de vivre with every strand and every curl.



A magical lightness is expressed in the shapes with their flips, wisps and curly passion. The colors remind us of the season with a warm, coppery red and a deep, walnut color. Playful elegance is paired with a natural attitude as fresh as a mountain spring.


Accent Wave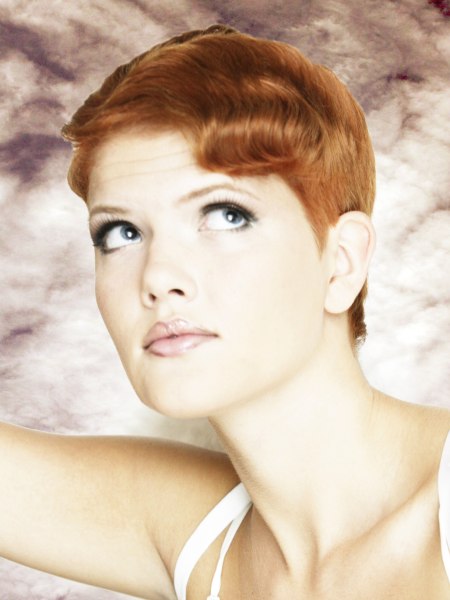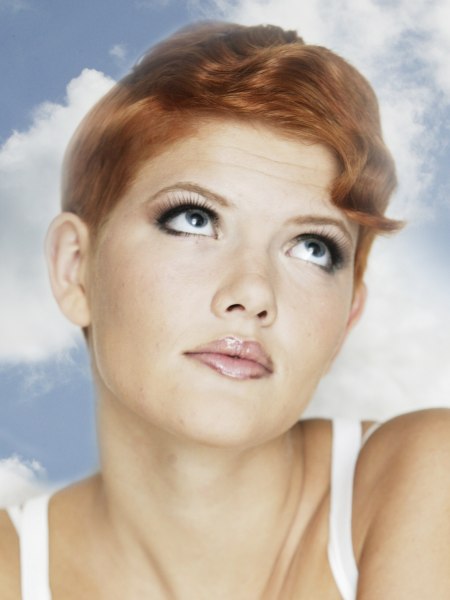 The short hairstyle with neatly cut sides and extremely short layers comes to live with its longer front and a quirky finger wave. While the rest of the head is styled to velvety smoothness the bangs are not only much longer but also in full motion.

Parted on the side the hair curves diagonally above the forehead and the fringe forms a charming S-wave right above the left eyebrow.


Pixie with Flirty Ruffles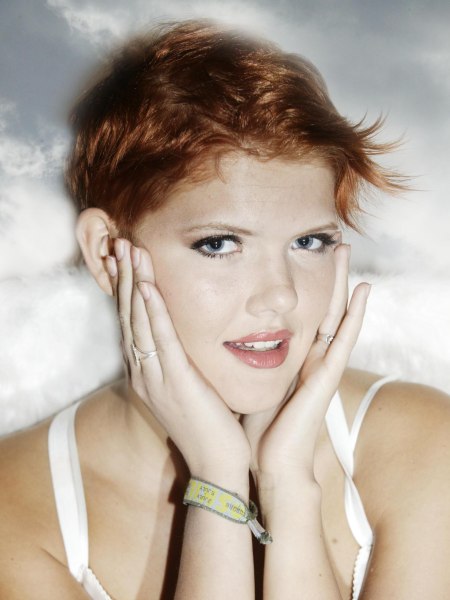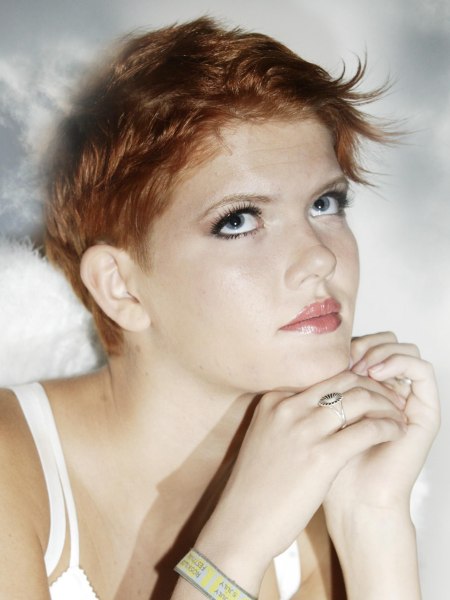 The short haircut from the previous picture shows its wild side and versatility. It is so easy to transform the short layers with a few skilled moves and products.

Here the smoothness makes room for lots of motion and ruffled textures. How much fun is that!


Dreamy Curls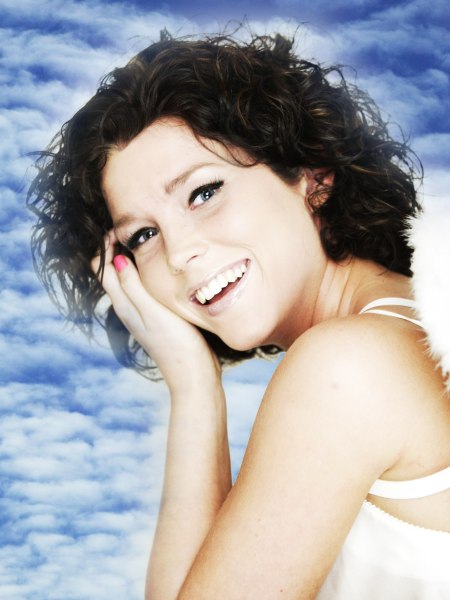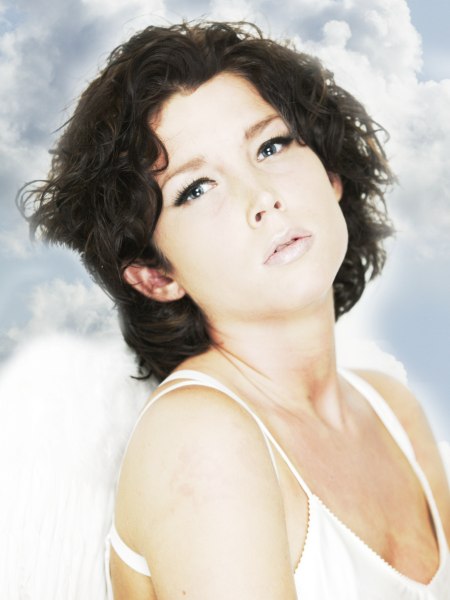 Light texture and bouncy styling make this curly medium length hairstyle appear almost weightless. Of course the secret to so much volume and airiness is the right cut.

The hair was layered for optimal distribution of its weight and the curls were just gently separated to boast full definition and a moist, fresh appearance.


Heavenly Bounce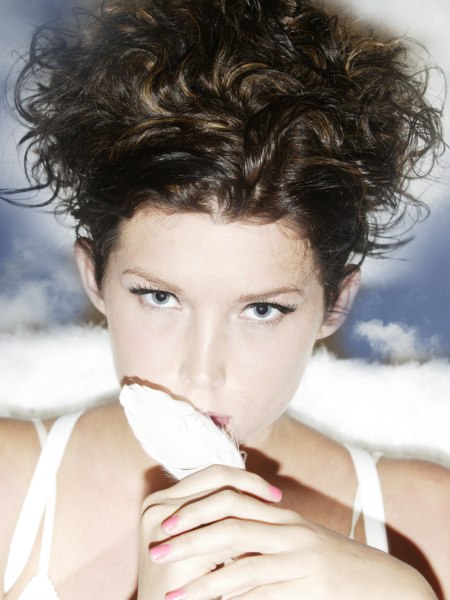 Soft and light as angels' feathers, this curly updo is out to enchant. The Guys & Dolls team got creative with a layered head full of coveted curls and took it a couple of notches higher on the style scale.

The front was sleeked closer to the head and appears like a band made out of own hair with lots of shine and smooth texture. The rest of the bouncy mass is free to play in high definition and impressive shine.


Beautiful Side Part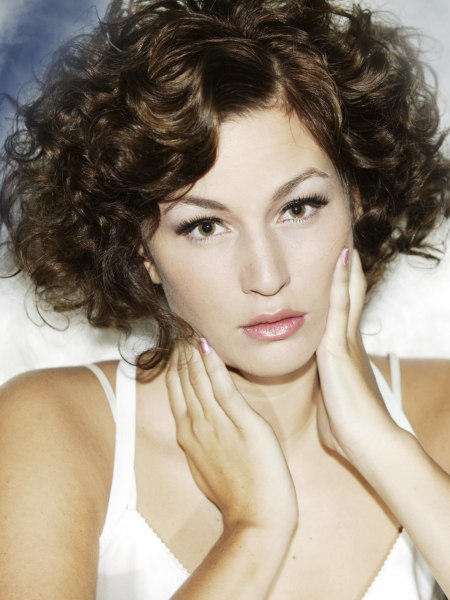 The large curls of this slightly asymmetrical hairstyle were set in varying sizes to create a most natural appearance. The largest of these are gracing the front section with their shimmering beauty and enhance the effect of the stylish side part.

The hair shows a controlled silhouette but is ruffled and mussed enough to exude smoldering passion.


Curls Delight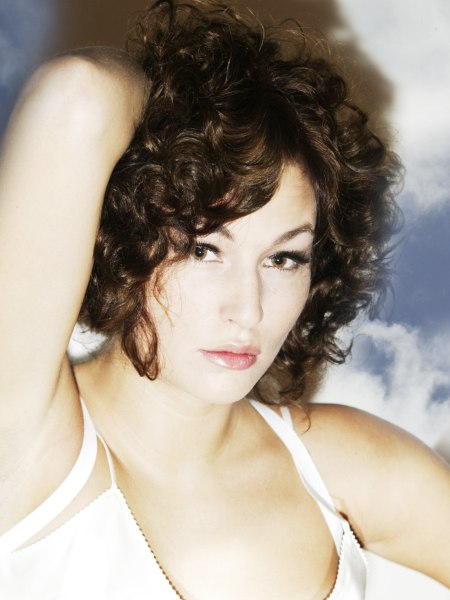 Who doesn't want to run their hands through this curly delight! The small and medium sized curls turn the layered haircut into a light and bouncy cloud of hair. The curls are well defined, full bodied and shimmer in a healthy, walnut shine.

Natural curly hair is the perfect start for this sultry and stylish look, but it can also be achieved with a perm.

Hairstyles: Guys and Dolls Hairforce - Denmark