Top Model Coiffure - SS10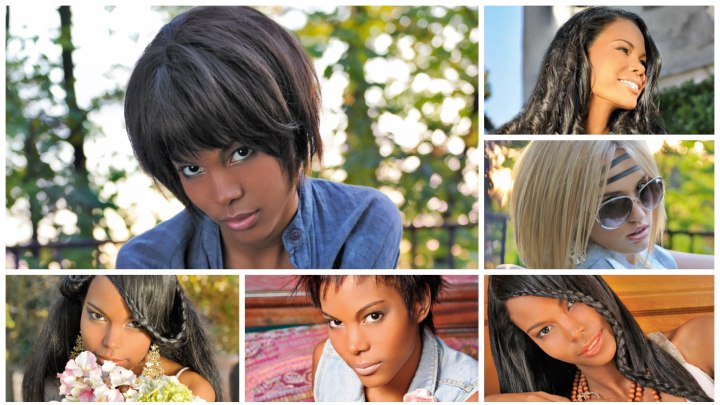 For the sunny season Top Model Coiffure invites us to exotic lands with a series of hairstyles that just have it all. They are romantic, sporty, rocking out, festive or exude elegant casualness. A hint of flower power and a good dose of unique styling create looks that have something in store for every type of woman.

The versatile nature of these adorable styles makes them ready for any situation and surrounding, day or night. What they all have in common is glamour and sophistication. Browse through the seven looks and get inspired!


Spiky Short Hair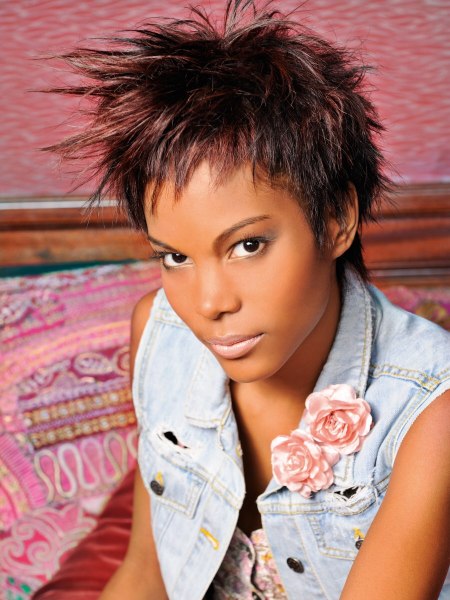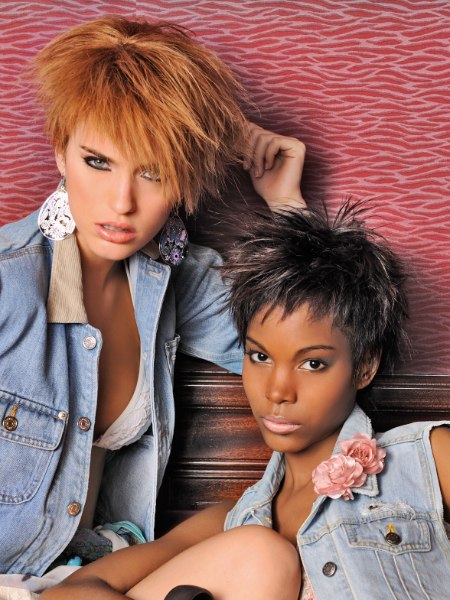 The cropped hair is short enough for it to stand up in spiny spikes. At the same time softness is added with a rounded contour and a face framing, soft cutting line with much texture in the tips that are pulled into the forehead.

The distinct outline continues around the sides and the back where much volume is created through short, finely textured layers.


Black Hair with Braiding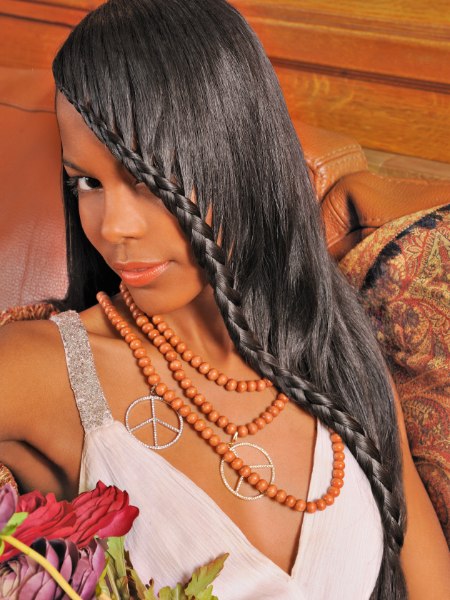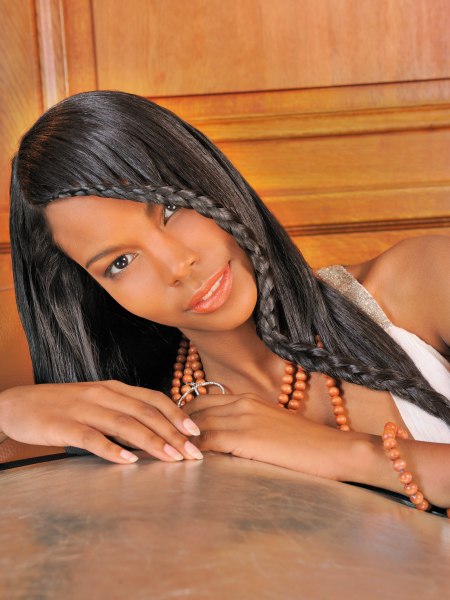 Poetry made into hair. A wide braided band forms a diagonal edge of the hair and speaks of love and peace as well as highly developed creative skills of the stylist.

Her deep black hair sparkles with high shine on a smooth and silky surface.


Decorative Headband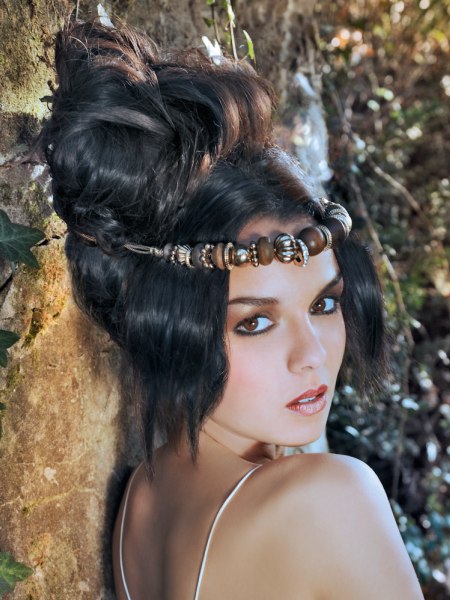 Seduction comes with high hair. A fluffy chignon was sculpted high on the head with casual lightness and structure. The long bangs were left open and grace the sides of the face with their gentle waves.

All is decorated and also held in place by a decorative headband. This is a chance to really get creative with your accessories and to dress this style up or down.


Textured Bob Cut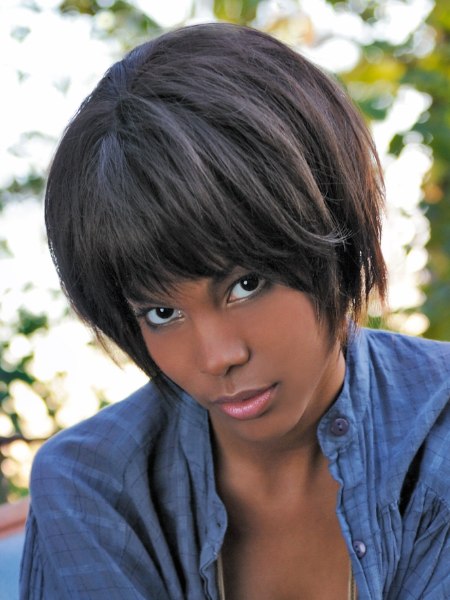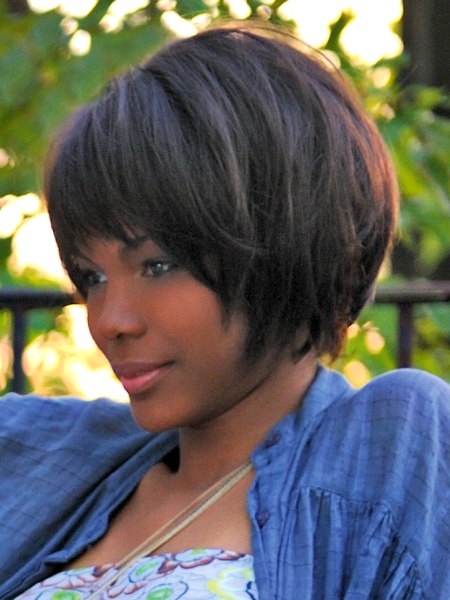 Sweet and mischievous is an adorable, yet dangerously irresistible mix.



With this textured rounded carré cut featuring thick bangs and fun texture all around, you'll get all the versatility and flexibility you need from a hairstyle to do with you wherever and whenever you want to go and to do that in style.

Wear it funky, fluffy or sleeked with different products.


Dreadlocks Inspired Look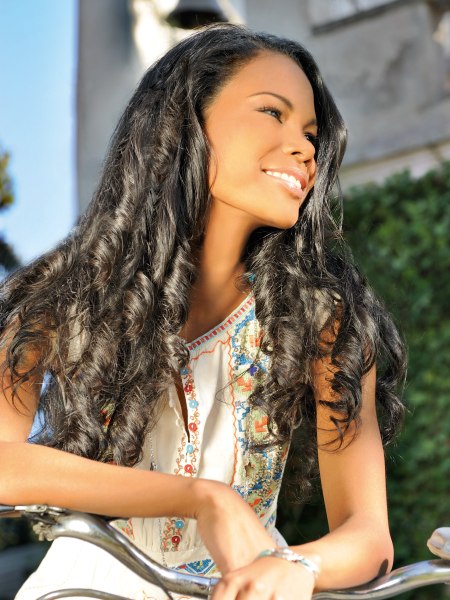 Celebrate life with a head full of mock dreadlocks. The long spiral curls resemble the famous Rasta look but you won't have to sacrifice the silkiness of your hair to an eternally matted state.

The spirit of this look is free and happy, perfect for a summer full of happy moments. Fill your basket with flowers and go out to share the love.


Hair with Braided Edges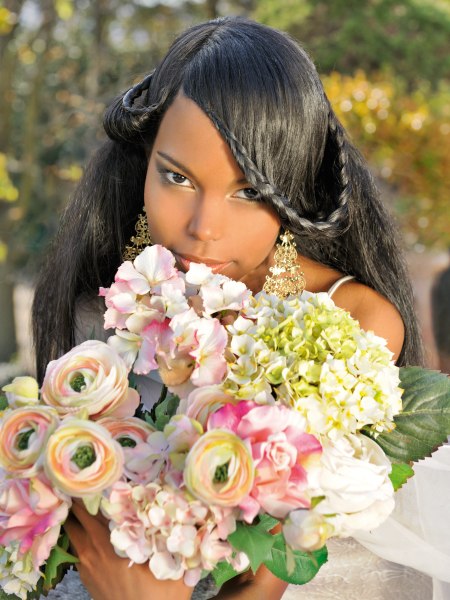 The edges are woven to braided borders that are then slung backwards to shape this angelic look. A simple and very effective way to turn long hair into an expression of romance and summery lightness.

Wear it to a garden party, a secret rendezvous or just to make yourself feel as special as you are. Much shine is given and maximizes the effect.


Long A-line Cut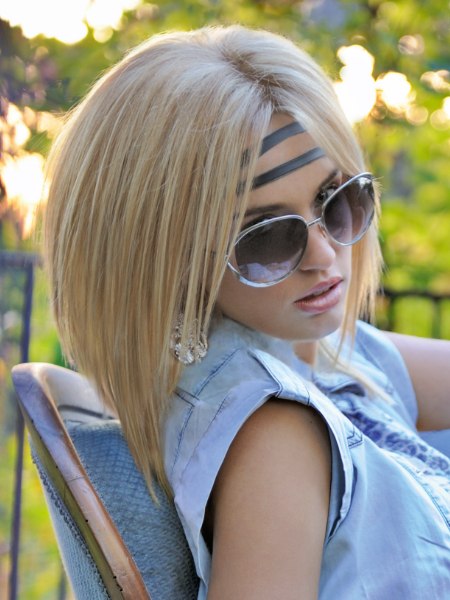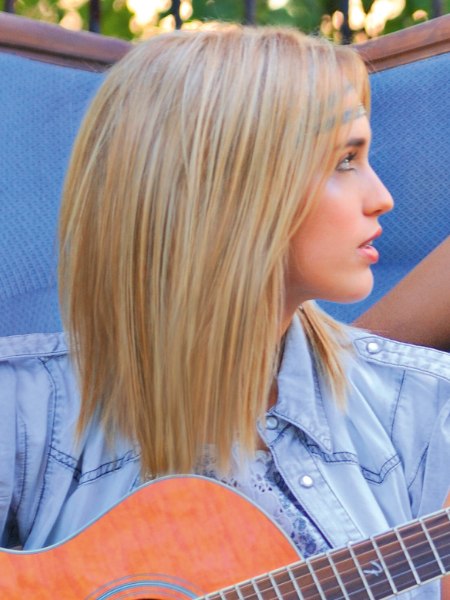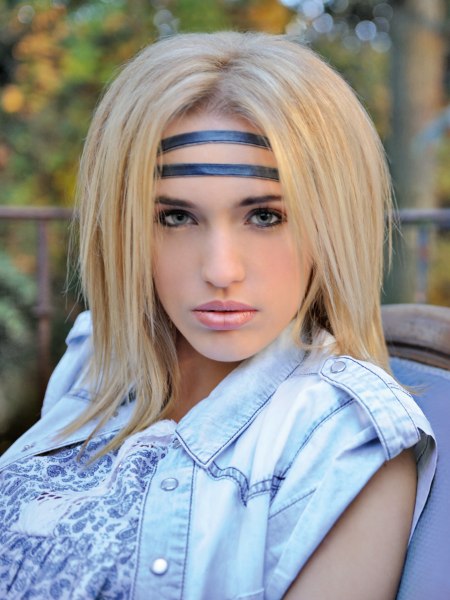 The long A-line cut boasts tons of volume but has a sleek surface that gets its excitement from many narrow highlights and lowlights. Simply parted in the center the hair falls to both sides in even weight and features textured edges for a little softness.

A double headband made of black leather adds edginess and a fashionable touch of the 70s.

Hairstyles: Top Model Coiffure
Photography: Studio Didier Michalet & Karen Firdmann