Laser by Sassoon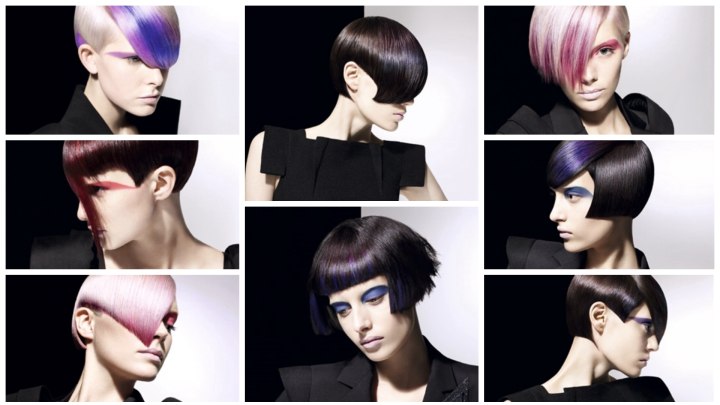 Pop Art of the second decade in the 21st century is still a reflection of the cultural revolution and has made its way also into fashion. Inspired by manga, anime and glamorous, new cyber worlds and the new looks still have a core of traditional Sassoon classics that are so ingenious in their balance and esthetic expression, that they have proven their iconic status since the 1970s.

Modern cutting techniques add a new edge and textures for an even more dimensional and sculptural beauty. New coloring techniques achieve holographic and airbrushed effects. Super smooth transitions of and between intense, yet transparent hues in the new palette of electric brights.


Purple Dream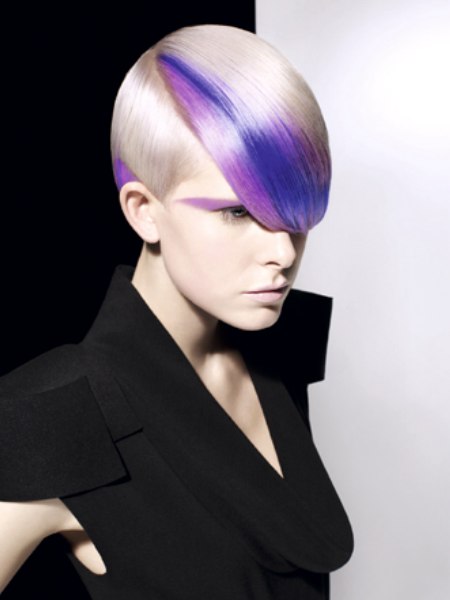 Radiance with the soft gleam of brushed metal lets the layers of purple and electric blue shine from deep within and spread their iridescent magic.

The smooth rounded lines of this perfectly cut Sassoon masterpiece are offset by a couple of sharp angles on the side and a play of straight and curved lines. Bangs run deep into the forehead and harmonize with the expressive eye make-up.


Maroon Vibe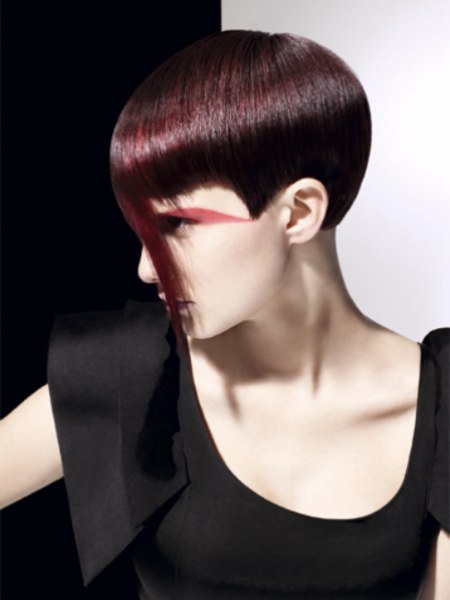 A double curve cuts into a tailored side view, revealing the ear and creating soft pointed sideburns that are met by a long extension of the eye make-up. In the front it is a long textured strand that almost steals all the attention away from the rest of this deliciously eccentric hairstyle.

The warm glow of the berry tone and maroon play of hues accentuates the roundness of the look and her light complexion.


Variation in Pink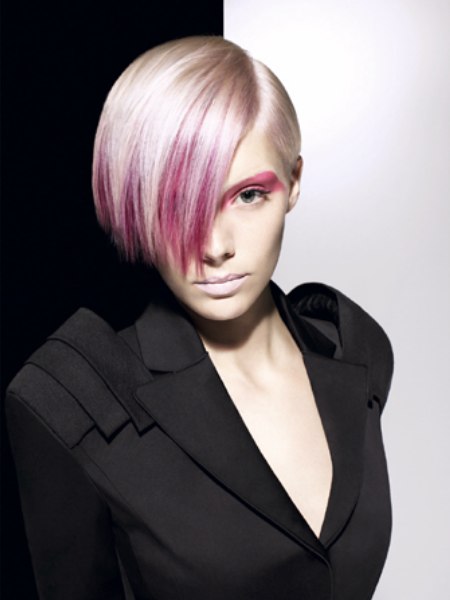 The sharp wedge of hair that begins behind the ear and juts forward in a laser-precise line before it meets the corner of the mouth in a pointed angle is softened by a flowery fuchsia color.

Layers of the bright hue are injected in a platinum base and can be more or less visible and bold with the choice of styling. The cut is highly versatile and allows sleek techno looks and deconstructed, free flow of the hair.


Bob Extreme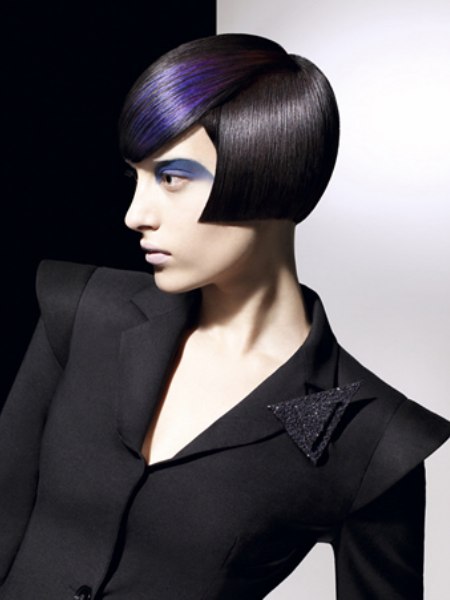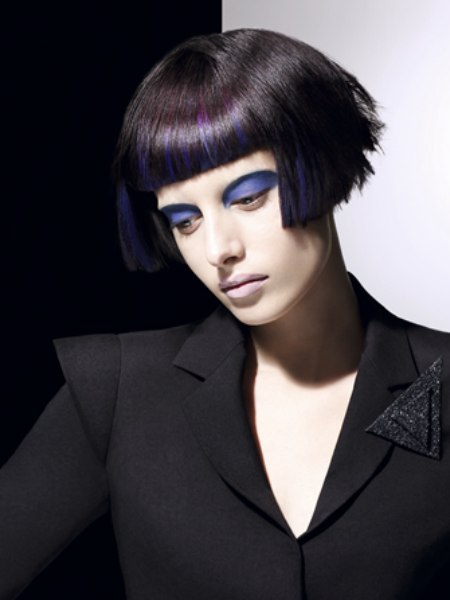 One cut and two extreme looks. The cheekbone short bob is designed to be shaped in very distinct and different ways, while always looking original. A special touch comes with the application technique of the blue color amidst a raven base.

Layers of blue shine through the hair either in subtle streaks of in bold pieces, all depending on the styling.


Art Nouveau 20th Century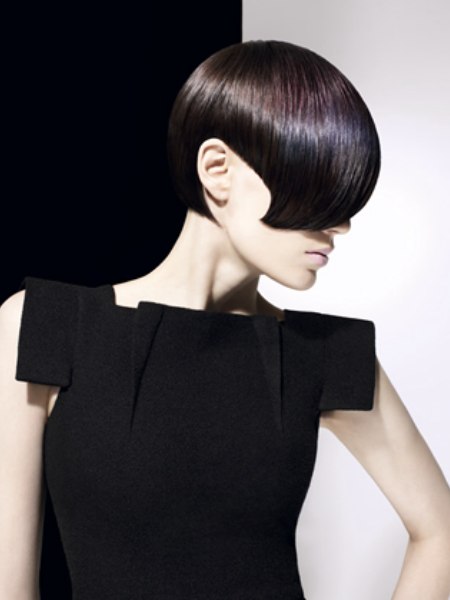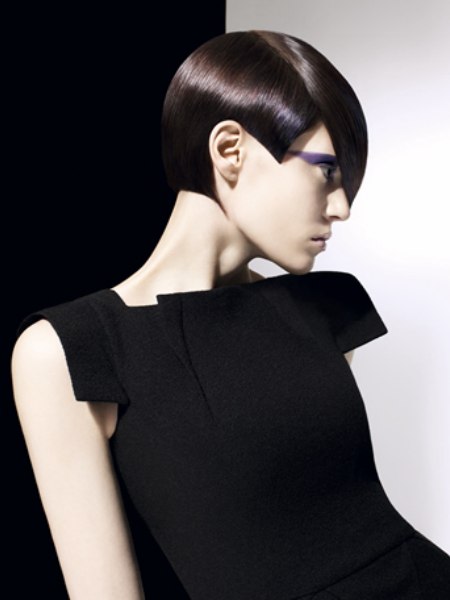 Shapes of nature and technology work together to form this sharply outlined short haircut. The artistry of the cutting technique enables a range of styling options ranging from wave shapes to razor sharp angles and corners.

Bold dark browns and blues work together to create a metallic radiance that also walks the line between earthy and high tech - all in high elegance and new age glamour.

Hair & Color: Sassoon Creative Team led by Mark Hayes
Make-up: Daniel Koleric
Photography: Colin Roy