Carpy Coiffeur - AW 07-08


Let the snow and ice come! With hairstyles like this we won't get cold. Hot looks for the cold season come with plenty of texture, deep color and powerful elegance with a casual edge.

Carpy Coiffeur sets the tone with wearable hairstyles for the whole family - for play and for glamour. What they all have in common is timeless style, meticulous cuts with modern details and easy but effective styling for men, women and children.



Colors stay natural but rich and of course we want that intense shine to reflect all of the wonderful lights of the holidays and long candlelight filled nights.


Trendy Long Bob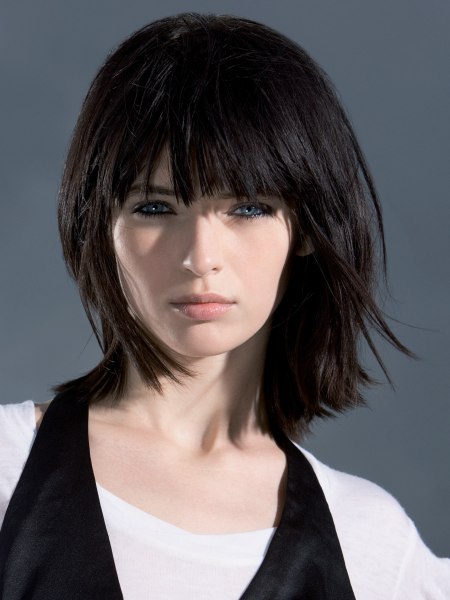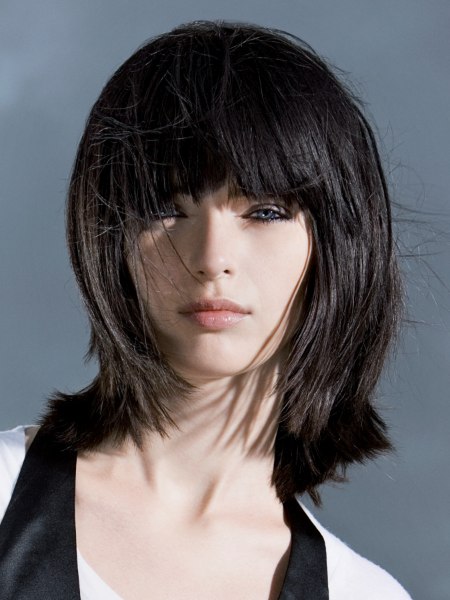 It might get chilly outside but this long and textured bob will keep you in the warm embrace of high fashion all season long.

A beveled cutting line close to the shoulders, long layers and textured tips produce an airy, elegant hairstyle with a round distribution of the volume and a flattering line around the face. Deep bangs are super trendy, as is the charcoal brown hair color with its gemlike shine.


Layered Haircut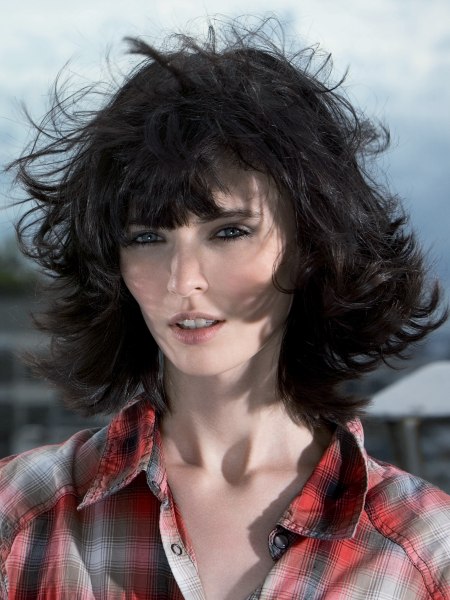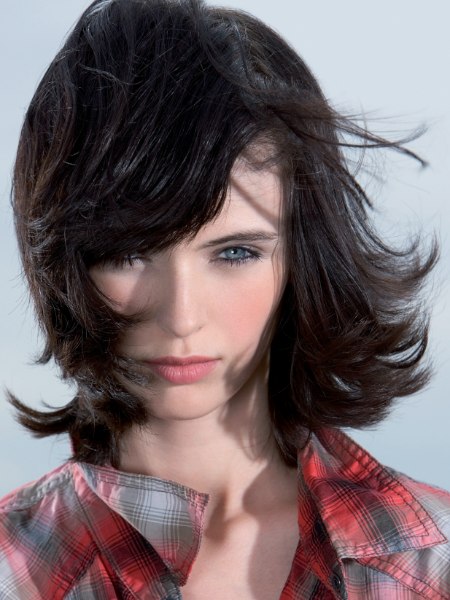 Long waves and curly volume have enough motion and energy even without the wind. But this layered, feminine haircut looks just as good exposed to the elements for an outdoorsy adventure as it does in all its finesse at a more glamorous event.

The secret to the wispy volume are varying lengths of layers with a steeper angle towards the bottom.


Dressed Up Hair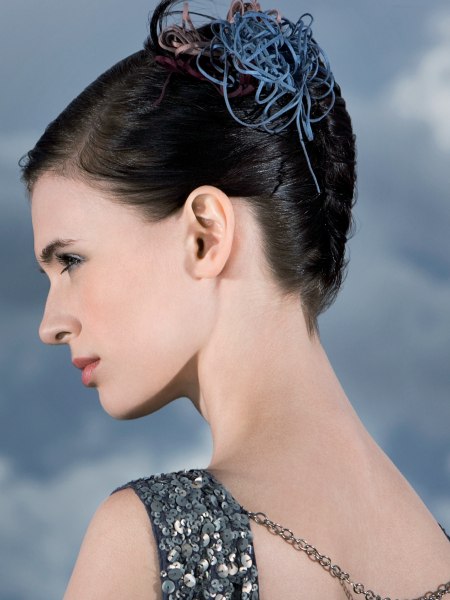 Sleek and smooth surfaces are paired with the clear line of a neatly drawn side partition and a perfectly rolled "banana" in the back. A classic and elegant look for a festive evening.

This timeless hairstyle is easily dressed up or down - wear it plain or adorn it with your favorite hair pin. In this example the tangled structure of the pin is a fine contrast to the even structure of the hair.


Hair for a Young Man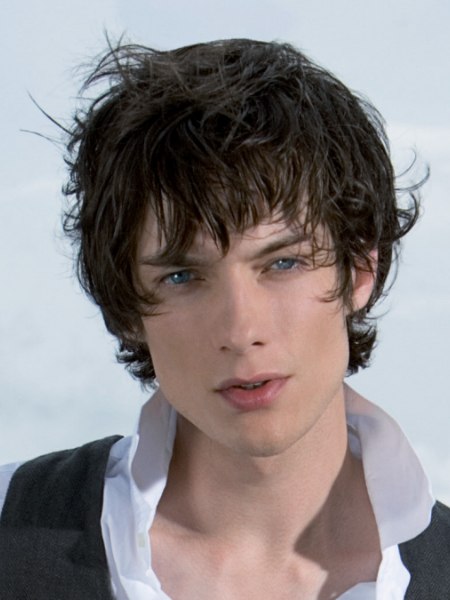 With the long bangs and ear-covered sides this young man appears like a romantic figure out of a Jane Austen novel but also has enough rock star flair to keep the cool factor in the trendy world of today.

Finely layered and textured, the light hair volume extends from the crown to the nape and frames his face in wispy handsomeness. The dark brown hair color is rich and natural and underlines his earthy and passionate appeal.


Easy to Maintain Haircut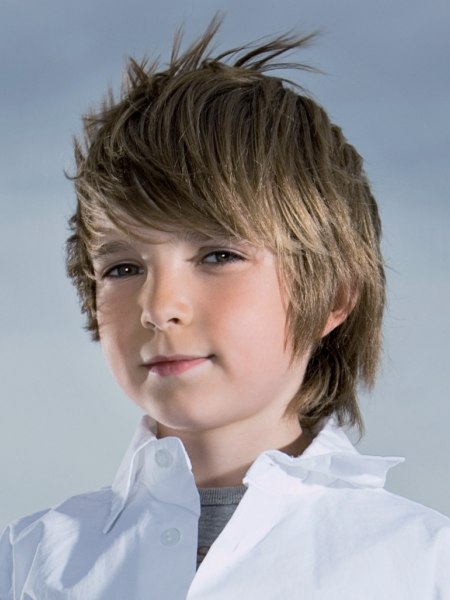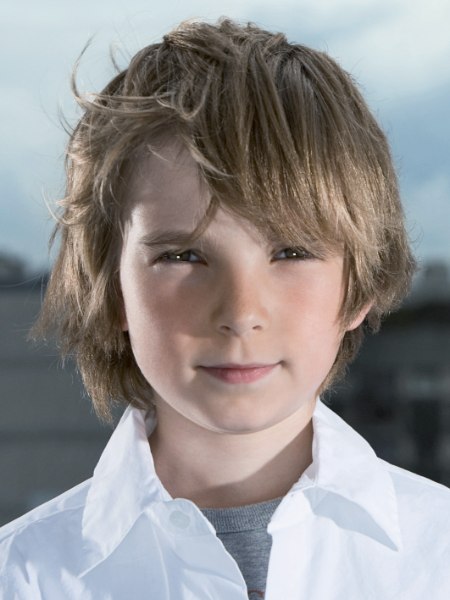 Kids don't want to be styled too much and a little unkempt wildness is a must for the heartbreakers of tomorrow. With the grown out look haircut featured in this example all bases are covered.

It is casual enough for the young fashion mavens but stylish and neat enough for mom. Layers and texture galore keep the boy's hair light and easy to maintain.


Blonde Curls for Girls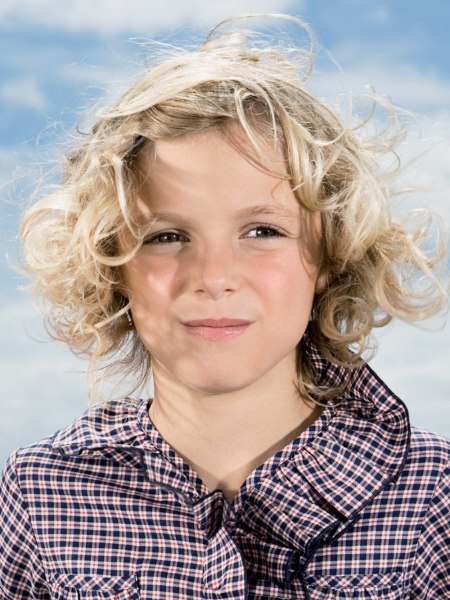 Don't let the mass of sugar blonde curls fool you. There is quite a mischievous smile lurking amid the chin long sides full of well-defined, large and lofty curls.

The side part makes it easy to tame at least a section of the unruly mass of the young girl's hair by pinning the long bangs to the side. The angelic blonde color and the healthy shine will let this girl get away with almost anything.

Hair: Carpy Coiffeur
Photos: © Filippe Darocha

See also: Medium hairstyles | Up styles | Men's hairstyles