CoCOON by Intercoiffure Böhm.Haare!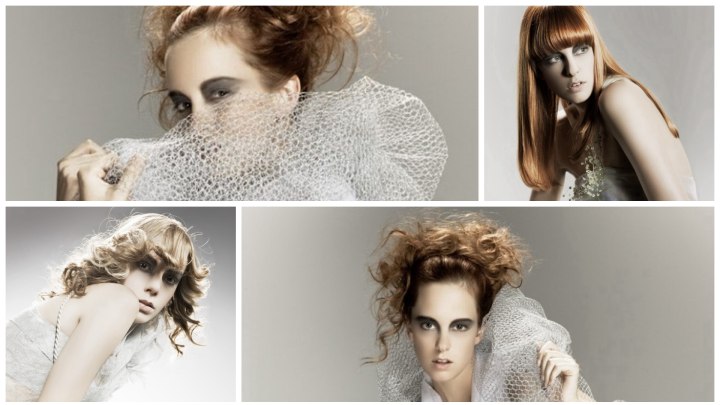 The play of shapes, colors and motion is not only rich in contrast but also results in the creation of a three dimensional character of hair, that catches your eye with its simple elegance, clear shapes and tantalizing colors. Adjusted to each individual type, the hairstyle collection CoCOON underlines the casual, feminine cornucopia of variations with its versatility generated by skill and finesse - be it elegant, classic or flirtatious and playful.

Reflecting colors and softly incorporated nuances that are set tone in tone transform the elaborate hair cutting and styling techniques to light and flexible designs, that easily adapt to different contours. In the blink of an eye a morning business styling can turn into a statement of seduction in the evening.



Patricia Normann's CoCOON Collection uses the metamorphosis of a butterfly as her inspiration. One moment a fully functioning caterpillar and suddenly a divaesque beauty emerges in the glow of the evening sun.


Tapered Hair with Curls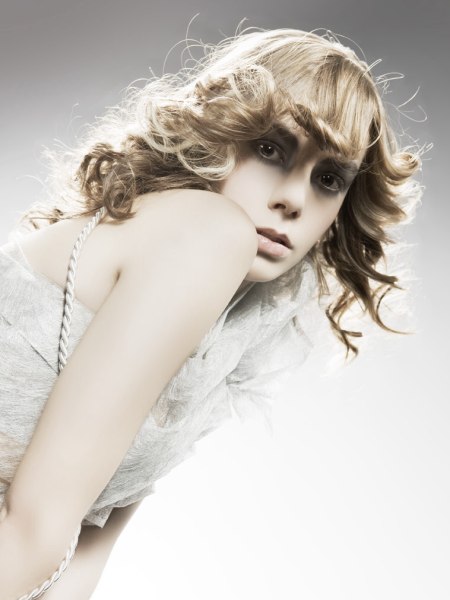 Large and partially deconstructed curls put wild romance in this medium long tapered haircut. A special effect was created in the long fringe by coiling the ends to a tight, narrow upward roll that graces the whole width.

Ashen blonde was lifted to new enlightenment with interspersed thin sections of an almost transparent light blonde. Let the sun shine in!


Very Long Bob Cut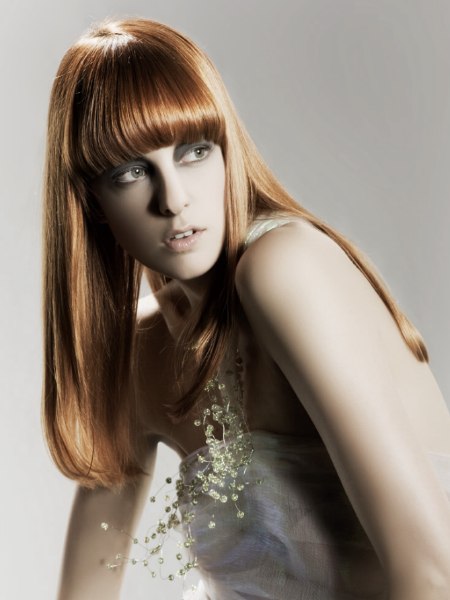 All grown up but still playful and blessed with timeless elegance. This distant and very long cousin to classic bob cuts enchants with its consequent sleekness and sophisticated, silky texture.

The slightly beveled ends curve inward just as the full fringe. A fun element is the diagonally drawn partition. A mélange of copper and golden blonde creates the precious surface full of seductive shine.


Medusa Curls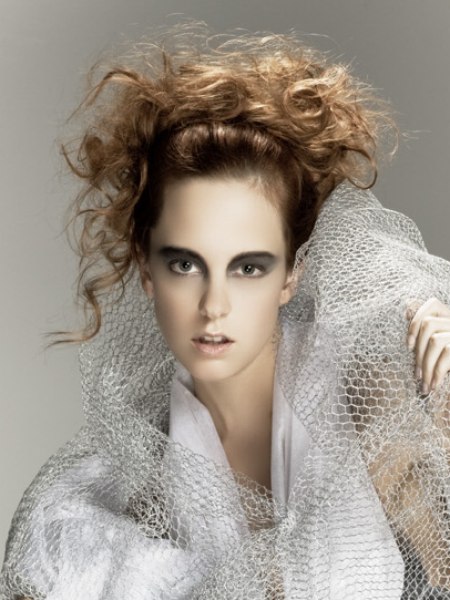 What a magical catch with high piled medusa curls! Romance and fairy tale are built into this enchanting hairstyle that was finely tuned in shape and glorious color.

A hairband holds the tumultuous mass of more and less defined curls out of the face, and the radiant brown appears deep and dynamic with tone in tone harmonies with darker and lighter hues.

Hair: Patricia Normann and Artistic Team - Intercoiffure Böhm. Haare!
Photography: Michel de Vries

See also: Long hairstyles | Up styles