Australian Hairdresser of the Year
Frank Apostolopoulos - BIBA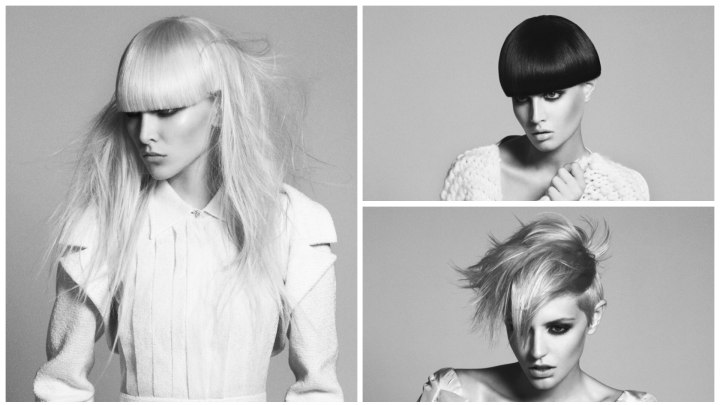 Scroll down for more photos ↓

Congratulations to Australia for a sizzling fashion scene that is more than deserving for the full international recognition it has been receiving. Frank Apostolopoulos with BIBA is one of the shear geniuses that turn heads between London and Sydney.

His collection features clear haircuts, high-definition lines and a controlled chaos with deliberately messy sections. Geometry is the base; the rest is creativity and passion. The winning hair colors are black and blonde, the cuts are meant to stand on their own and no further statement was needed with these powerful lines and expressions.


Short Cut with Long Top Hair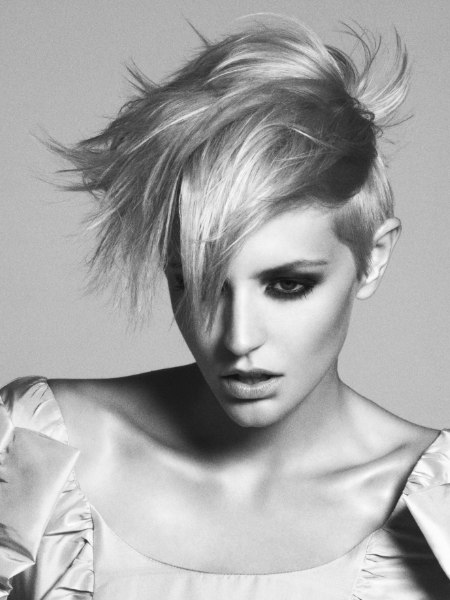 The geometry of the base cut is still visible along the sides. The precise cutting line draws a distinct contour from the mini sideburn all the way down the nape. The rest of the hair goes wild with a diagonal styling across the crown and towards the front.

The longer top hair thus forms a long, pointed fringe and the smoothness of one side is conquered by the raging pointy and wispy beauty of the other.


Semi-sphere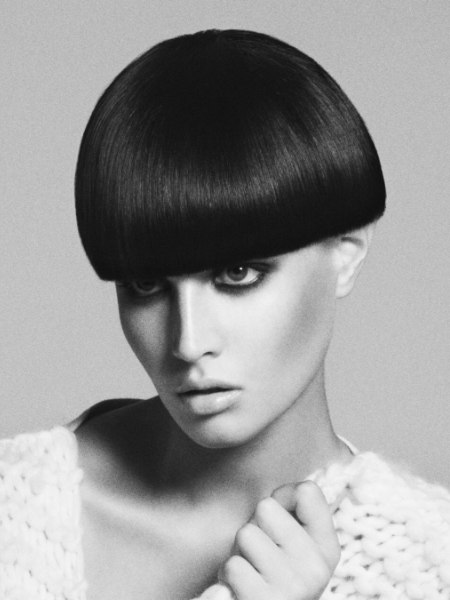 A dome of hair in the perfect shape of a half sphere seems to float on and around the head with a base line at mid-ear. The absolutely horizontal cutting line convinces just as the simplistic but by all means not plain black color of the haircut.

The consequent adherence to geometric and abstract principles makes this a winning haircut that in fact is quite wearable.


Feathered Long Hair


The fringe of all fringes, reaching from one ear to the other in geometric stylishness has each and every hair in its assigned place and takes over about half of the entire hairstyle. The billowy sides started out equally straight in the cut, but then the styling came in and lifted strand after strand to a feathery game with light and gravity.

Hair: Frank Apostolopoulos - BIBA
Photography: Andrew O'Toole
Make Up: Kylie O'Toole
Clothes: Leticia Dare

See also: Short hairstyles | Long hairstyles