Metropolis Hairdressing
Hairstyles Collection 10


There is always the right time to unleash the inner diva and make it visible. This small hairstyles collection by Metropolis Hairdressing suggests three types of looks that will make it easy.

All of them are short and full of movement and texture. However each has its own distinct character and flair that ranges from rebellious to purely elegant. The colors are intense, but still in the natural realm and are never overbearing but work with the cut to bring out the best in each woman.


Light and Feathery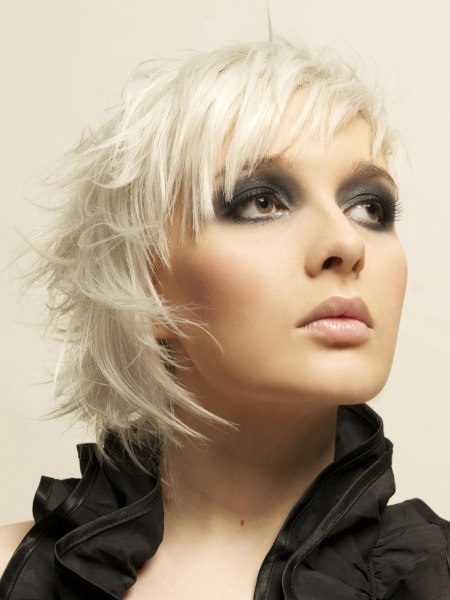 Just as pure as the platinum blonde color is the playfulness of the finely chopped layers of this short haircut.

Styling appears in two tiers - a heavier, denser bottom that follows the shape of the head and is styled to curve into the face from the textured, asymmetrical fringe down to the long strands below the chin. This is topped by a layer of wild and swirly lightness that seems to dance in the light.


Texture and Lines


Exquisite in its expression and architecture, this short cut is a new classic with its straight lined composition and the consequent and filigree texture throughout.

A wine red base with subtle highlights is a perfect color to stand out and to give the complexion a porcelain appearance.

The most outstanding features are the short, straight fringe and the thin point in the place of mini sideburns.


Uplifting Elegance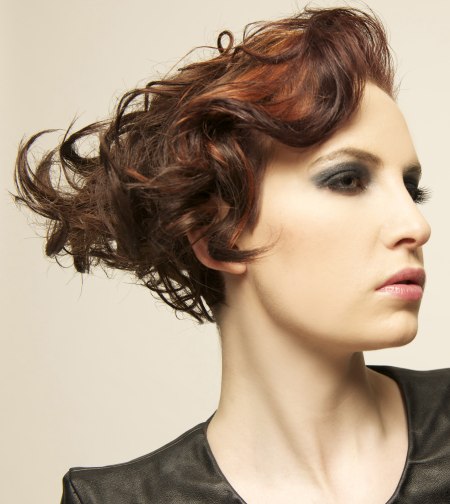 The shortest hair sits right at the nape from where it gradually lengthens. With the large curls supporting each other it is possible to create this gravity defying look that has a very geometric wedge shape.

Different sizes of curls keep a natural appearance and they were partially deconstructed to give the look a casual, artsy feel. Precious wood colors range from a deep brown to a reddish blonde for extra impact.

Hairstyles: Robert Masciave - Metropolis Hairdressing
Make-up: Rebecca Seal-Davis
Photography: David Alexandre