Fringe by Seanhanna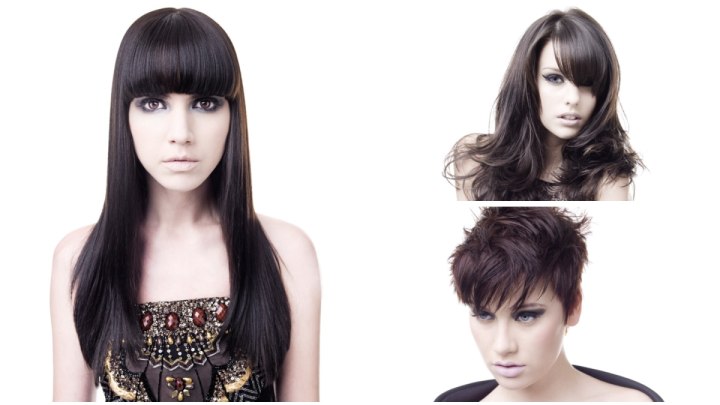 Scroll down for more photos ↓

Fringes come in innumerable shapes, lengths and textures. Reason enough for Seanhanna Salons to dedicate a small collection of haircuts to this topic.

With "Fringe" they examine the essence and the basic types of the beloved attribute. The new bangs come in straight, side-curved and textured styles to match hairstyles from classic to rock.


Long Hair with a Thick Fringe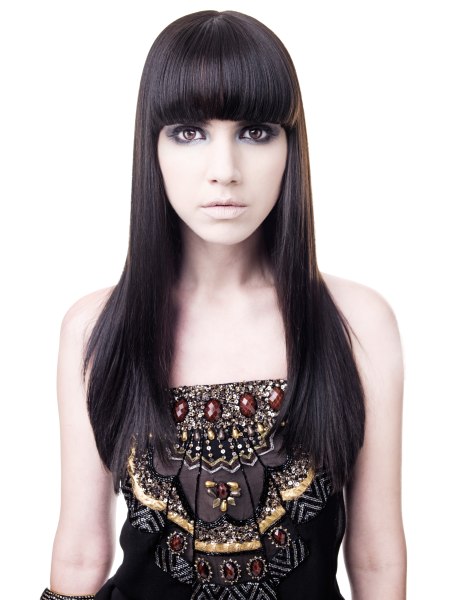 Shiny and sleek long hair turns stunning with a thick fringe that covers the eyebrows and connects to the sides in a neatly cut round curve.

The harmonious lines of this long hairstyle are unsurpassed and super classy, while keeping a fresh and wild element that shows especially in the textured ends. A perfectly coiffed fringe like this requires regular trims and daily styling to stay this beautiful.


Long Diagonal Fringe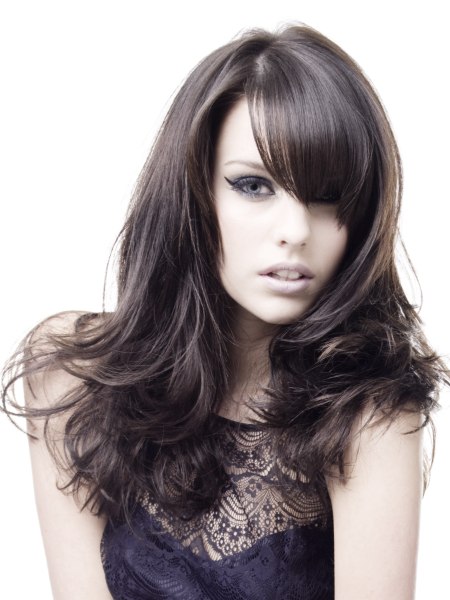 Tempting and seductive large curls look great with a long fringe running diagonally across the face. A side part is always elegant and feminine. In this long hairstyle the fringe is styled to a bouncy fullness and cut below the eye level.


Short Haircut & Textured Fringe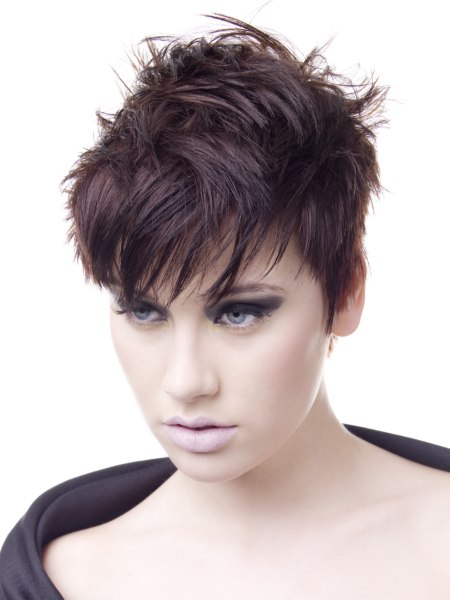 Just like the rest of the short haircut, the fringe is cut with motion and pizzazz in mind. A lot of texture makes it possible. This spicy look represents all the new trends in short pixie haircuts. A tousled styling is adorable, and the real frosting on the cake is the deep amethyst color.

Hairstyles: Skyler McDonald & Yesmin O'Brien from seanhanna salons
Make-up: Claire Portman
Styling: Thea Lewis
Photography: Roberto Angulair

See also: Short hairstyles | Long hairstyles