Alpha Male by Reds Hair & Beauty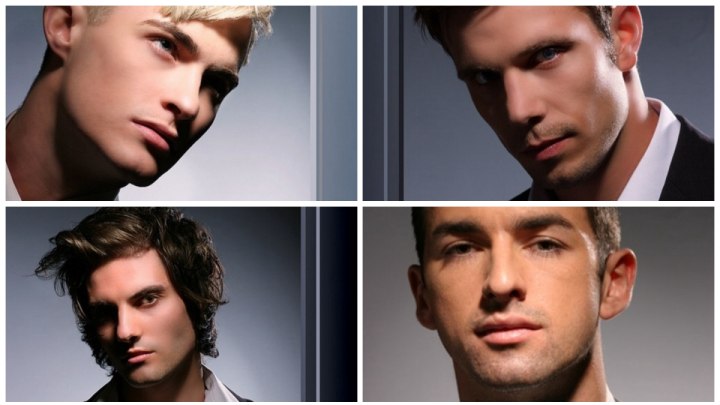 Scroll down for more photos ↓

First impressions count and image is all in a world that is becoming faster and life is more public than ever. Modern men are aware of that and present themselves in a stylish and masculine way. Within those attributes there is a bit of room to play and for personal expression.

The four hairstyles by Reds Hair & Beauty capture the essence of the alpha males in their favorite territory. Sporty, adventurous, stylish and business are the key attitudes that shape a modern man's world.



Forget the long flowing hairstyles of the latest wave of neo-romance. Men are redefining themselves again and celebrate testosterone with undeniable masculine looks.


Casual & Neat Men's haircut


The clear contour of this restyled classic redhead is balanced out of boredom by the strong texture. Shorter sides and the pronounced sideburns clearly have a strong "cool" factor and the slightly longer top hair not only invites caressing fingers but also a variety of styling options.

Here the direction of the hair is from back to front, culminating in a rascal charming flip of the bangs.


Wild Male Hairstyle


Perhaps not the perfect cut for a job in the banking world, but women love a man with wild hair and an adventurous demeanor. The layers end at the bottom of the nape and ears are covered in a scrunched and deliberately unruly mass of thick locks.

While the side part keeps things up to date in the style department and a twist in the fringe betrays higher skills of grooming, the overall look is effortless and casual.


Short Male Haircut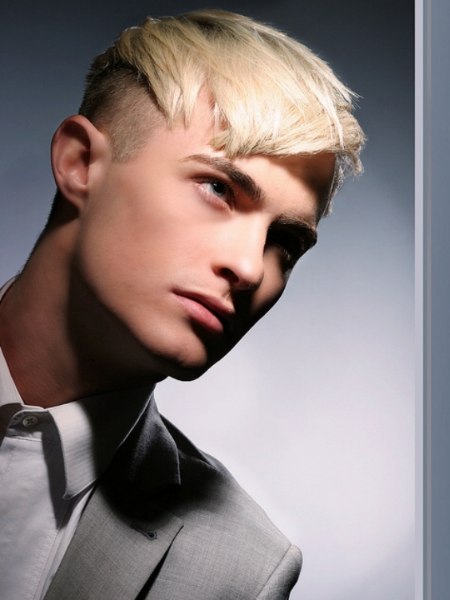 Sharp lines and contrasts distinguish this man from the rest and show his style consciousness. Regular maintenance cuts will be needed to keep the sides this short, but his image is worth it.

The shaven sections are topped by long, golden tresses that are arranged in pointed, opposing and overlapping directions for a strong impression.


Practical Male Haircut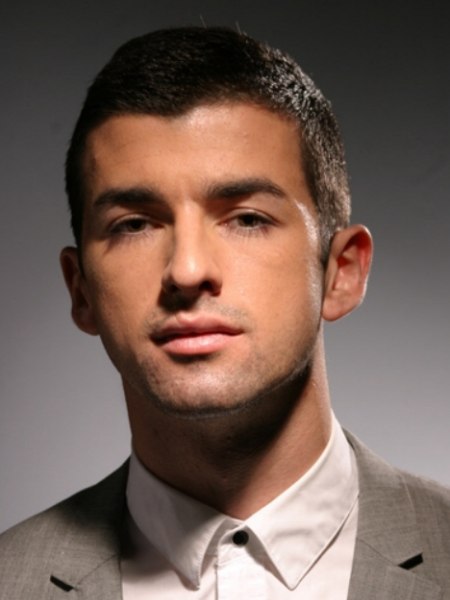 He stays in control. He does not mess around and does not want to be distracted from the things that are challenging him. His haircut has to be practical but also modern and in style.

Buzzed military style but with enough length on top to give the hair direction, he makes himself very clear.

Hair: Marshall Hall for Reds Hair & Beauty
Styling: Corinne
Photos: Scott Spock

See also: Men's hairstyles