New Romantic by Filippo Sepe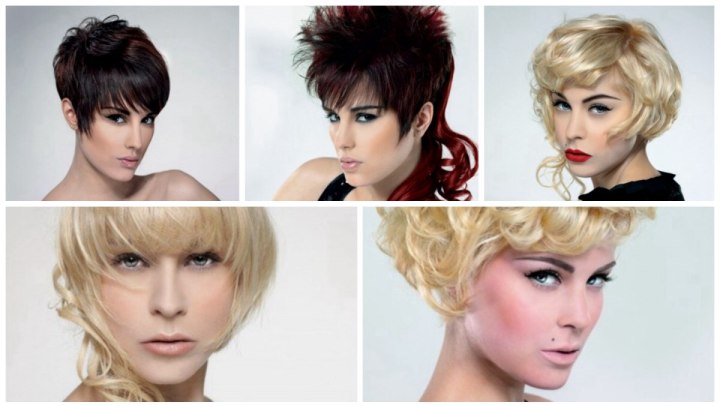 Scroll down for more photos ↓

Romance comes in many ways, and Filippo Sepe makes it look especially good. His collection "New Romantic" ads a modern and creative twist on the theme and also introduces new textures into the genre, which has been dominated by long, sweeping lines and sugarcoated colors.

He takes romance to our century and gives you the looks to attract it and to celebrate it looking stunning, edgy and modern. Short, textured haircuts display a new sensual power, enhanced with rich and warm hair colors. The platinum league sparkles with curly volume, but also a lot of textural surprises and a play on lengths.



Creativity and skill are met by a strong vision and the knowledge of what women really want. Thank you, Filippo!


Soft and Short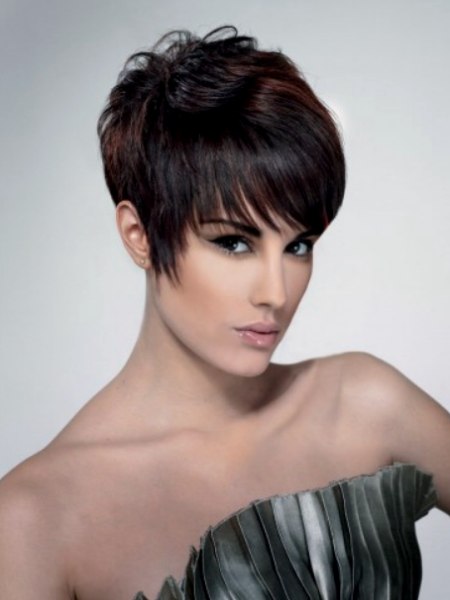 What could be sexier than the smooth, curved line of a slender neck? The extreme short length in the graduated back of this alluring pixie hairstyle emphasizes just that and the longer front section brings attention to her face.

Alternating fine and choppy textures bring a lot of life and action into this haircut, especially around the face, which is framed by long, stylishly jagged strands that are styled forward from the center of the crown and before the ears. Behind this sleek structure is a dance of volume made possible by fine layers. The hair color is a rich, sensual, musky brown with cognac colored highlights. Meow!


Chocolate and Merlot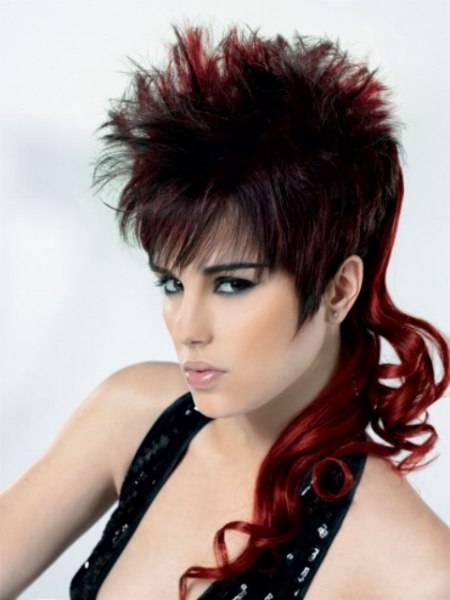 The power of hair extensions is obvious in this punky, slinky and so very seductive haircut. Of course you can sport your own long strands in combination with a short, spiky, layered cut. But it is so much easier and more flexible to use extensions, when you really want to impress.

The basic cut is full of wonderful graduation along the sides and the back and the fine layering with textured tips allows the top hair to be styled upward in a fun, retro punk manner. Another fun element are the pointy sideburns that are nestled right under her impressive cheekbones. The warm brown and red hair colors are perfectly blended and harmonious with a truly captivating flavor that will have everyone ask for more.


Platinum Princess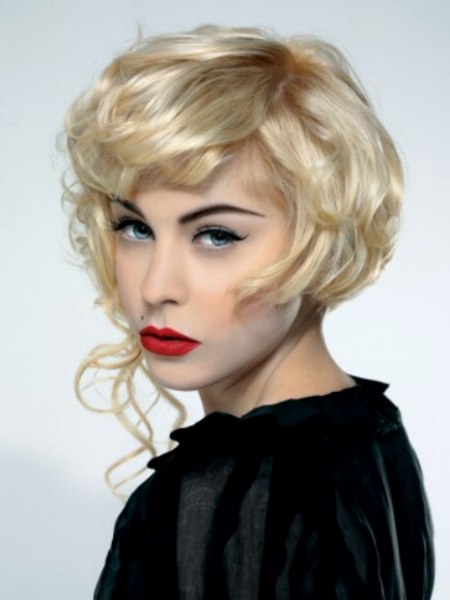 The ultra glam color of all times comes into play every time when a little bit more drama and glitz is needed. The hue of famous Hollywood goddesses has lost nothing of its seductive impact and now it comes in new, eccentric and tempting shapes. Long tendrils swirl their way into his heart and turn this short, textured bob into a flamboyant example of modern hair art.

A few strands are enough for this amazing effect. They can be fake like fabulous lashes, it does not matter. A slightly tousled styling with scrunched in waves and volume perfect the lascivious, sensual and very romantic look.


Champagne Rivulets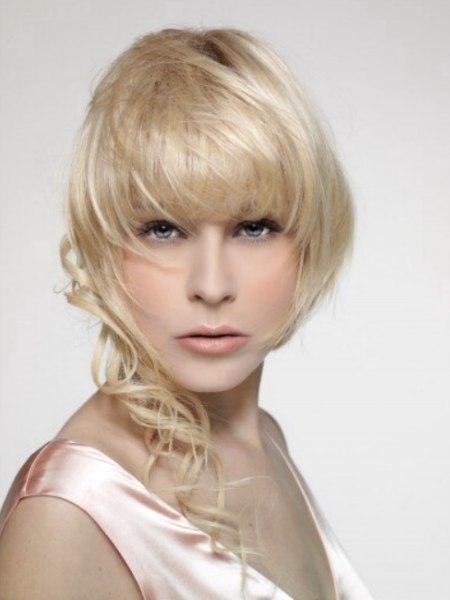 A short rounded bob with graduated angles all around smooths itself against her face and frames her face in golden glamour. The deep fringe brings most of the attention to her eyes and is only topped in charisma by the long tendrils curling their way down her side and over her shoulders.

This intricate play of textures and shapes turns up the heat, bewitching all around her. The hair color is a beautiful champagne blonde with platinum highlights for a very silky sheen. Styling a few strands diagonally across the sleek surfaces makes for an especially unique and sizzling effect.


Bubbles of Love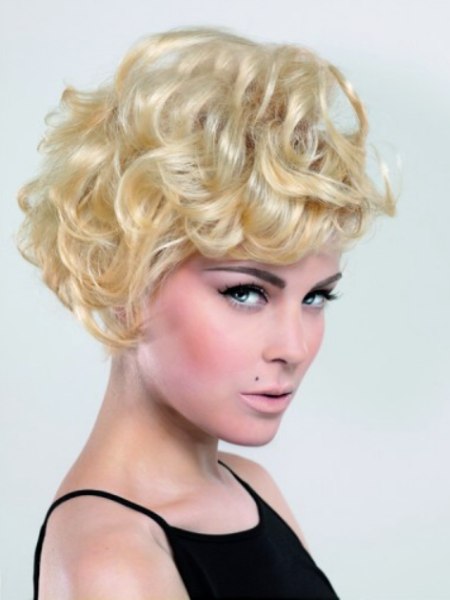 Adorable curls pile up higher and higher. Their size increases from the short sides to the top, where they are styled for a lot of poufy volume. Much attention is directed to her jawline and cheekbones by the refined use of a slight A-line and the fringe also plays along with the retro theme by sitting just a touch above the well-accentuated eyebrows.

A mix of golden and platinum blonde with cool and warm tones brings a lot of heat and a visual booster to increase the appearance of all of the movement and volume even more. Luxury and style for a very romantic time.

Hair: Filippo Sepe

See also: Short hairstyles