Very Short Haircut

Even a very short haircut makes it possible to change styles and enjoy a variety of looks.

• An assertively short cut contrasts with a very feminine face to play on mystery. The hair is simply finger-styled and slicked down on the sides, bringing the texture a lovely lustrous effect that flatters the color.

• Then the transformation is complete when strands are sculpted and mussed with Camille Albane Extra-matte sculpting paste. A short-cut yet voluminous bed-head that creates an illusion of spikes.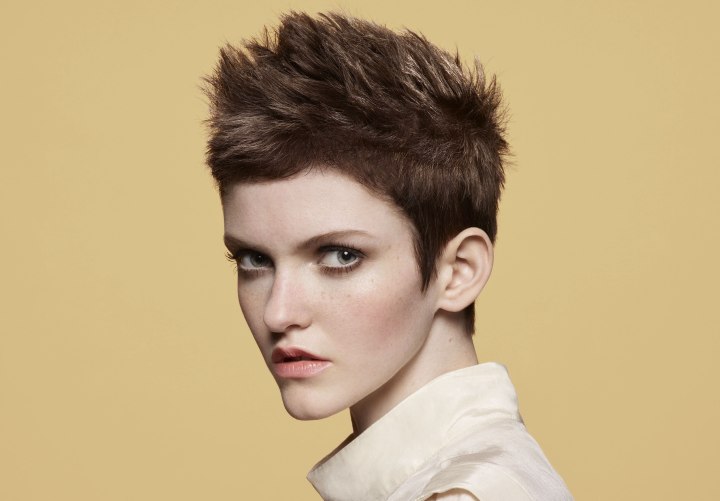 Collection: Echappée Belle
Hair: Camille Albane
Photography: Nicolas Valois

See also: Short hairstyles