Blonde Bob

One cut can be transformed into several styles when extensions are added...

• An airy bob with subtle bangs for a sun-kissed effect, and a beige blonde color to bring natural depth to the hair and to reinforce the summery look. The hair is styled with a flat iron, using Camille Albane Texturizing Powder, to create a slightly mussed wavy finish.

• With the extensions, the whole look is transformed into mid-long beach waves. The layered cut creates an ultra-styled effect, and the bangs are slightly shortened to create more contrast with the lengths.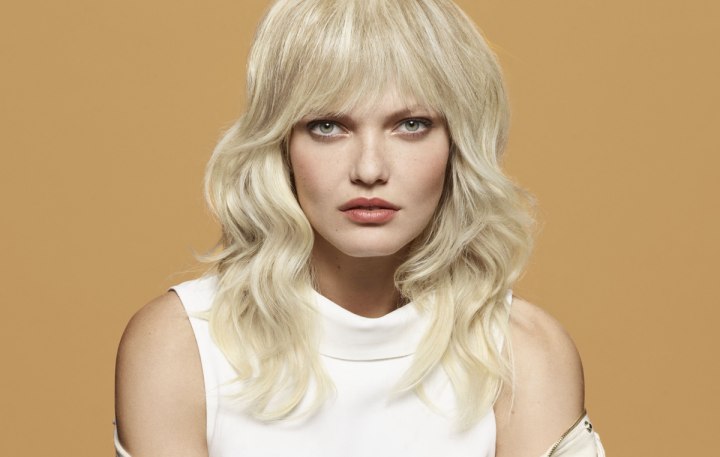 Collection: Echappée Belle
Hair: Camille Albane
Photography: Nicolas Valois

See also: Medium hairstyles