50% ROLL 50% ROCK by ksfh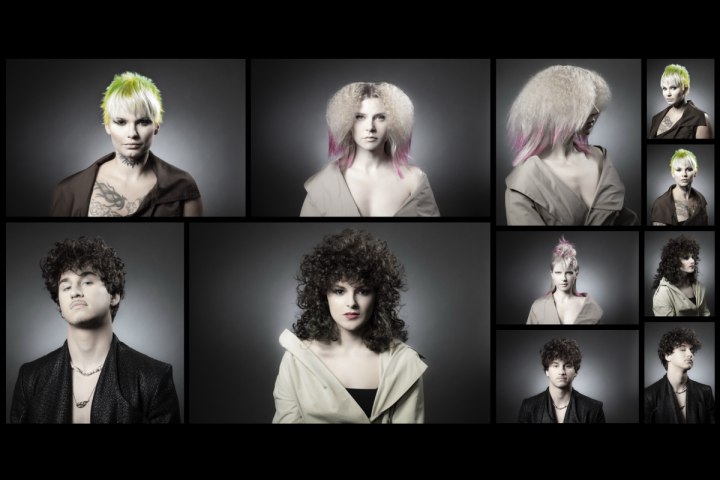 For this collection, ksfh leaned on details of hairstyles from the past and combined them with a high dose of the present, resulting in a new age rock and roll story with remarkable hair creations. The ksfh team offers hairstyles for people who want to stand out from the crowd and who dare to do something more daring with their hair.

The well-trained hairdressing team used a wide range of cutting techniques, coloring techniques and styling techniques to create these hairstyles. Achieving these results requires a great deal of expertise, and ksfh clearly has no shortage of that. They keep surprising us time and again!



Two elements that stand out in this collection are bold hair colors and curls, but they are never combined in one hairstyle. The wispy pixie cut with a green-yellow hair color and the longer blonde style with purple-pink ends are stunning, but clearly not for the faint-hearted. The curly hairstyles are a little less daring, but still stand out with their seemingly infinite abundance of beautiful curls.

Have you fallen in love with one of these hairstyles? Are you ready to take the plunge? Let it rock and let it roll!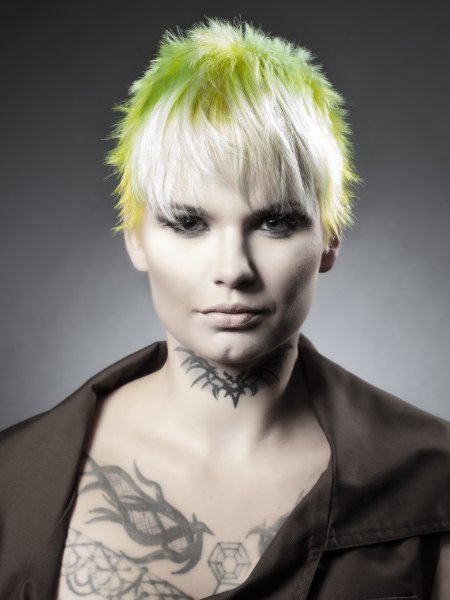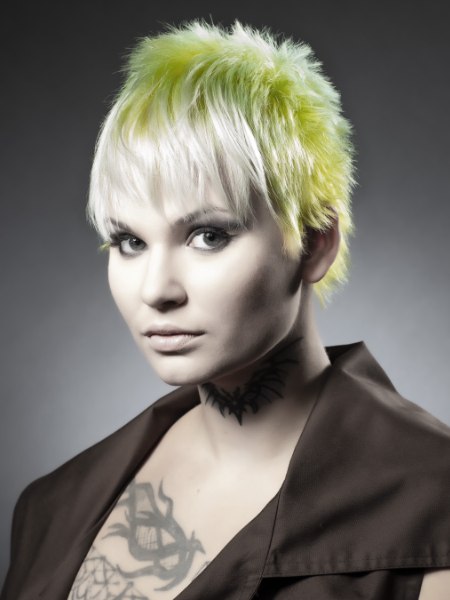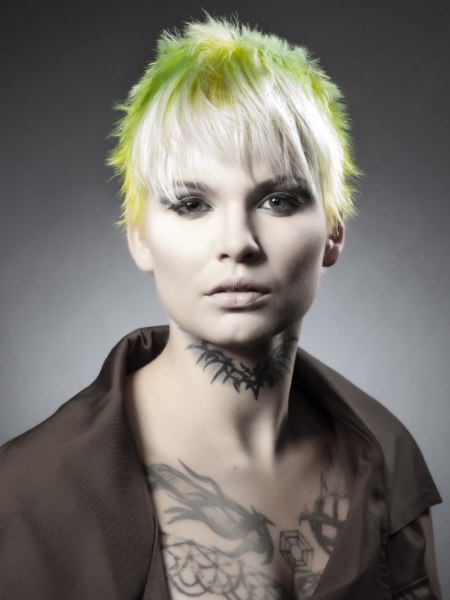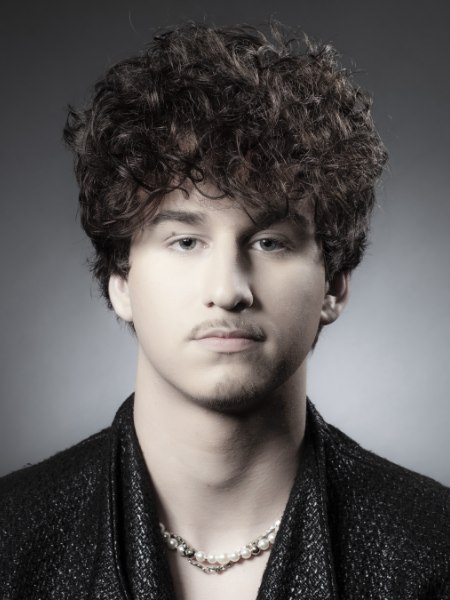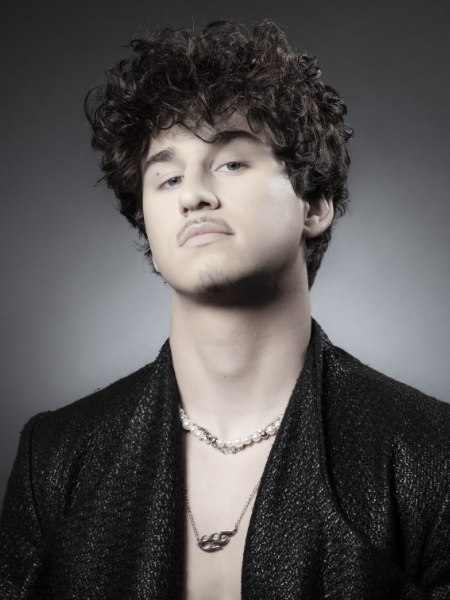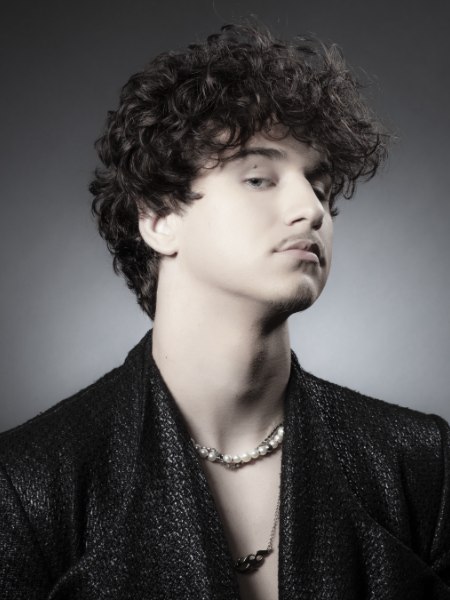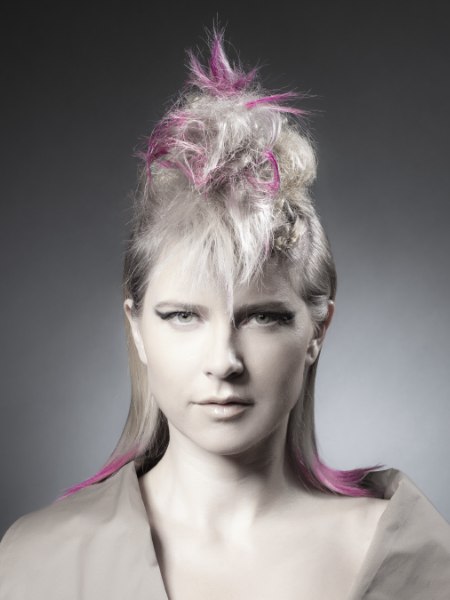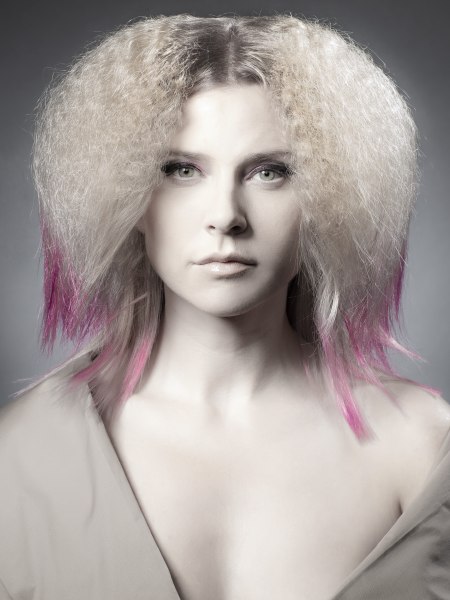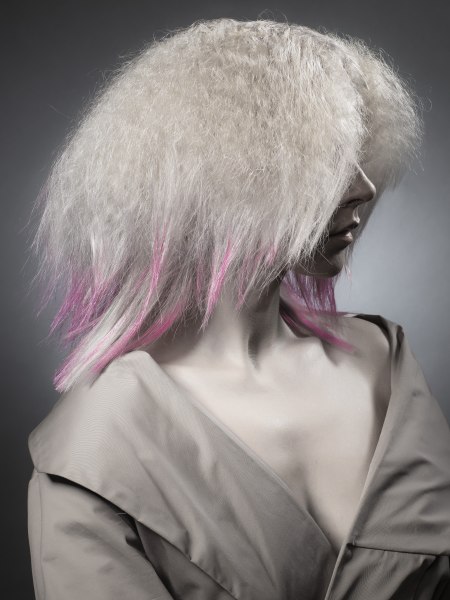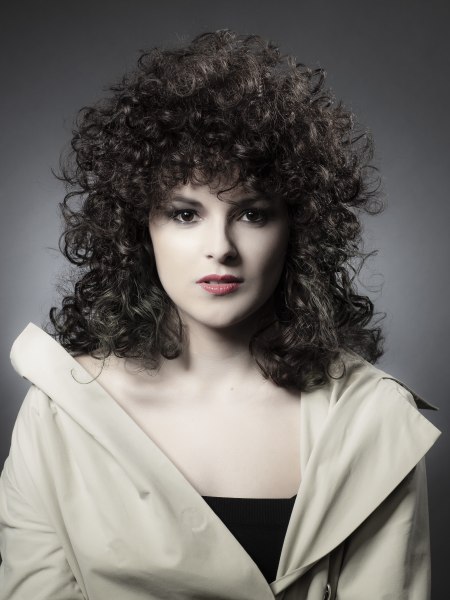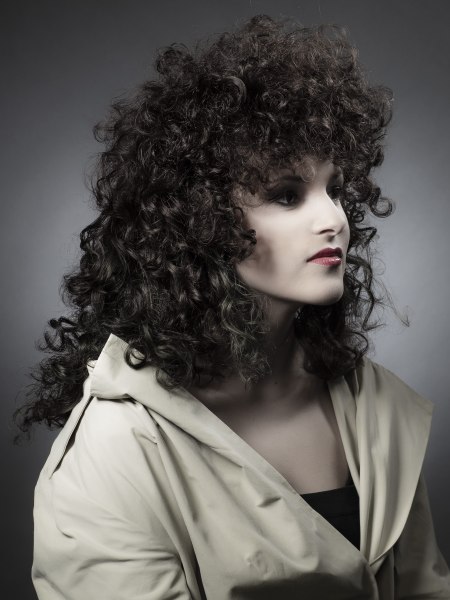 Cut and styling: Kristijan Petek for ksfh
Color: Marko Beltram for ksfh
Styling: Eva Jež for KSFH
Make-up: Marko Žagar for ksfh
Photography: Dejan Nikolič

See also: Short hairstyles | Long hairstyles | Updos | Men's hairstyles