"From One Woman To Another" by Camille Albane


Rebellious, feminine, and naturally stylish, the Camille Albane woman enjoys her paradoxes. She is a reflection of her city, whether she was born there or chose it. Everything comes easily to her. Her refinement is mischievous. Allure runs in her blood.

Her hairstyle is a travel companion; it imposes nothing, but helps her stay on course - an audacious course. Colors bring energy to the look, and its lengths and body are striking, with the cut suitably matching the texture.



Camille Albane delves into the classics to better reinvent, exaggerate, add a daring touch of boldness, and expand on their subtlety. Customized creativity is an essential complement to individuality. In other words, it is the touch that shines light and makes a difference! A new, stronger, more authentic, and more serene femininity is thus born.


Seductress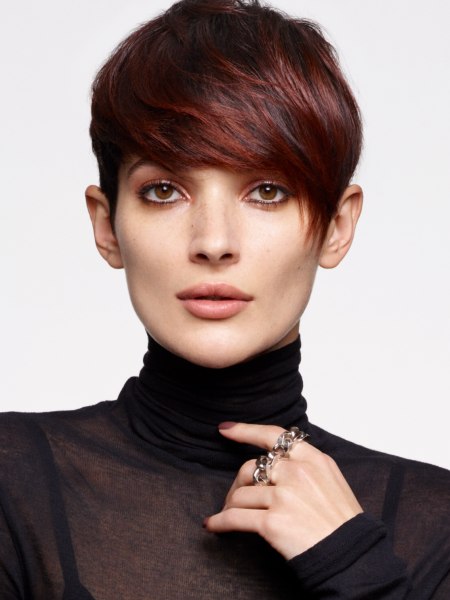 Short hair continues to occupy a prominent role on the checkerboard of worldwide hairstyles, since it has a free, untamed spirit. Some even dare to adopt the bold, assertive undercut.

The cutting-edge touch? A few copper-red strands and ends against a dark chocolate base, creating a vibrant contrast and a texturized hairstyle to showcase its glamour.


Free Spirit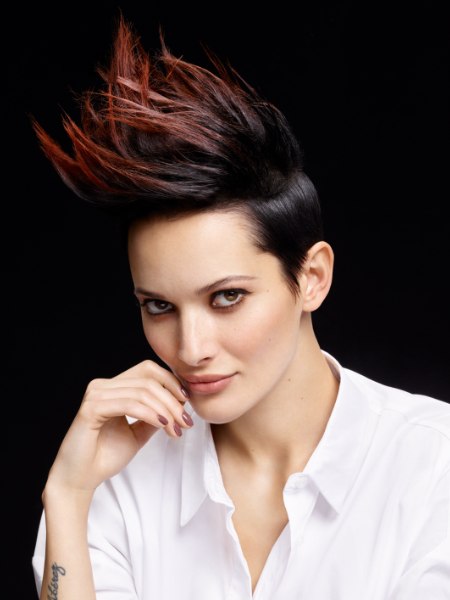 Why not take your dream of long hair and cut it short? Opt for a mischievous, boyish, dynamic, and feminine cut. This completely trendy look involves slightly longer hair on top than a traditional cut, giving the hair a very fashionable "burst" shape. Texture is created with hair spray or gel.


Flippant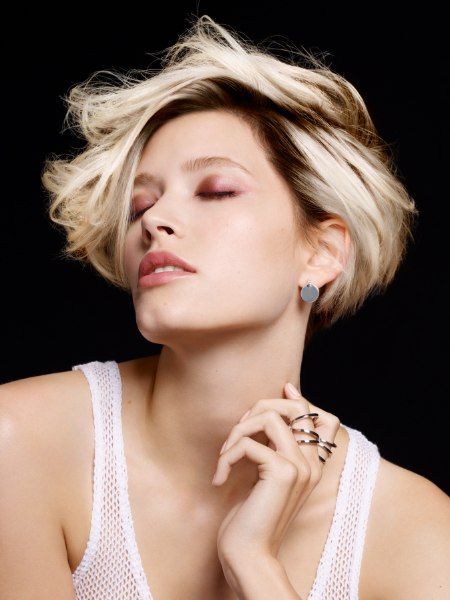 When intense ivory blonde highlights contrast with dark roots, and feathering heightens its impact, this romantic rock woman takes a wide-angle view, demanding customized contrasts to boost her short hairstyle for winter.


On the Move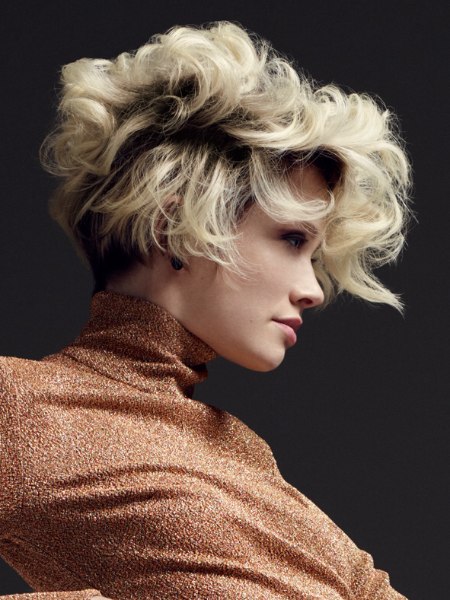 Timelessly elegant feminine allure excels in exercises of style. Cool colors, flowing lines, and soft materials harmoniously elevate an audacious, multi-faceted short hair look to a higher level.


Proud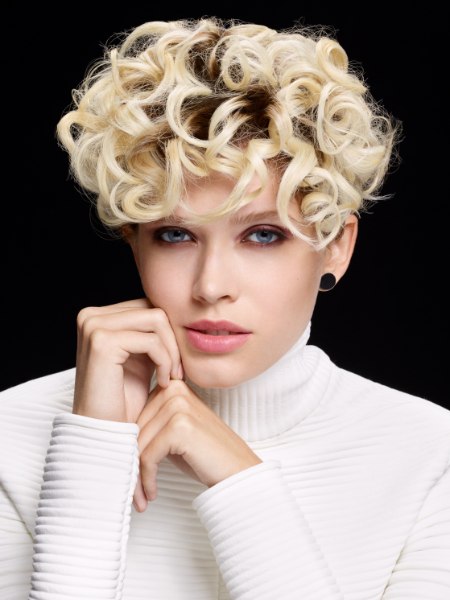 A revolution is underway in the fashion sphere. Curls are reviving their glory days of the 1980s, finally finding liberation!

The ultimate boast? Proudly displaying a short cut glorified by dense, tight curls at the roots that become looser at the ends. Another dictate of the season? The color contrastbetween ivory blonde and dark chestnut is perfect for winter outfits.


Passionate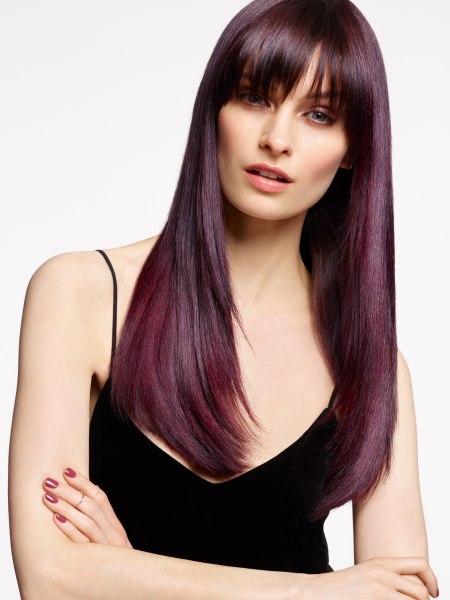 This intense, fiery tone is back on the scene. Lively, captivating, and voluptuous, dark purple takes on a new depth. It exudes its infinite charisma through this ultra-sleek, long style, framing the face with an oval shape.

Are you considering getting bangs? Choose the length that corresponds with the style you want; short or long bangs, uneven or destructured bangs with stone-style edges.


Forward Bound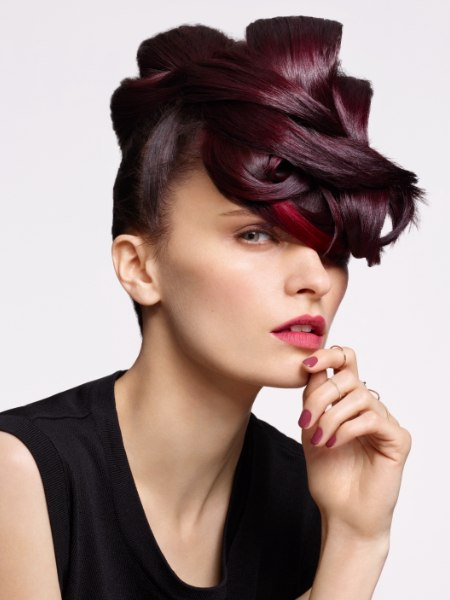 One of the most promising ideas for this fall-winter season is unbridled creativity that corresponds marvelously with your desires.

Hair that has been beautifully highlighted, teased, interwoven, texturized, and oiled. The centerpiece? A light purple ponytail brought forward to spill over the face, accessorizing and emphasizing the style.

Hairstyles: Camille Albane