Identité by Bruno Flaujac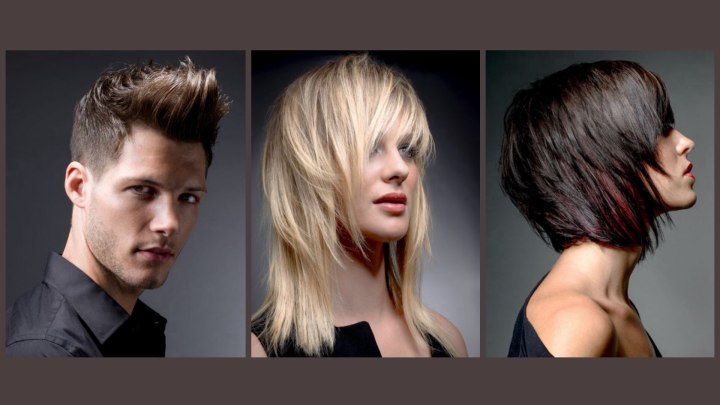 There are always days on which we are a bit unsure of ourselves. But a little styling and a cut by Bruno Flaujac make even those blues go away and replace them with layers, texture, brunette and blonde colors.

His forward moving expressive hairstyles make your own identity bold and underlined. Stylish and moved by a natural looking flow these looks capture mystery and high fashion in their soft contours.



Women show their seductive side with the face framing, smooth layers and men pronounce their attitude with a high lifted quiff.


On the Edge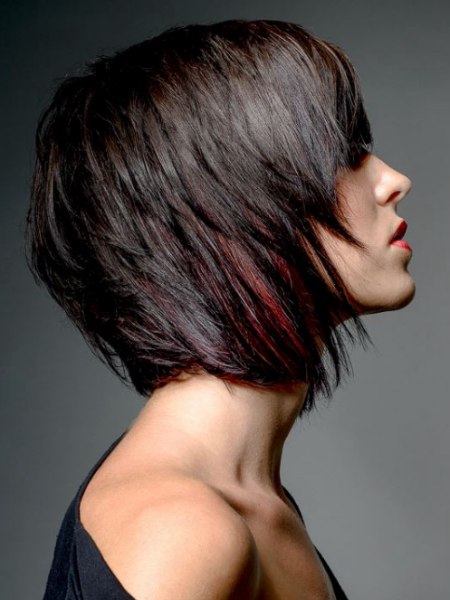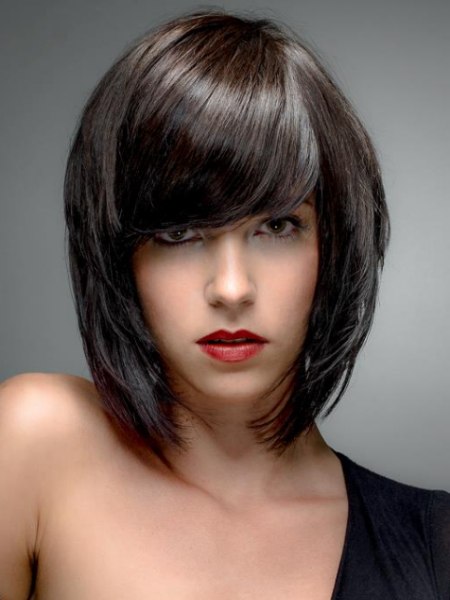 A wee color accent infused this forward look with a red glow coming from deep within. This ingenious design also enhances the visual effect of the textured layers that are styled from the back to the front. Her face is framed by strongly textured tips, which provide a soft edge and sweeten the geometry of the A-line shape.

The fringe is extra long and curved in the tips which throw a mysterious shadow over her eyes. This is the classic bob gone modern and it comes with all of the glamour and precious shine that a great classic deserves.


Fresh Cut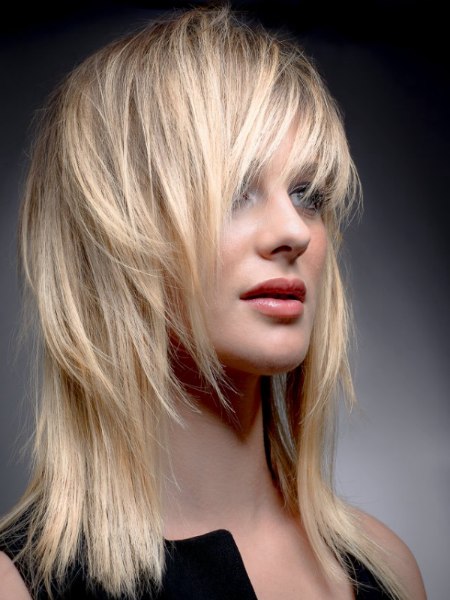 Bruno Flaujac puts a new spin on layers and the bob. This long hairstyle perplexes with a simple and subtle but very exciting effect.

Look closer and you will notice that the layers do not go through all the way and that the sleek inches between just under her chin and shoulder are a clever extension to the main bob shape which is defined by the strong texture and invigorated by the movement from back to front and the diagonal line of the bangs.

Her hair color is a beautiful and warm wheat blonde that spells sunshine in every strand.


Retro Neat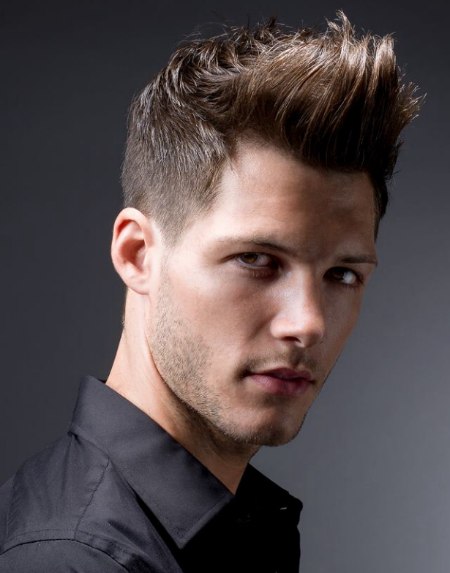 Against the stream and polished to a neat appearance and high shine, this is a highly versatile haircut for men with fashion awareness. He who has style wears his hair with super short sides and a trendy retro quiff lifting off from the frontal hairline.

The hair is graduated from neck to top with an uninterrupted increase of length. Styling it from the back forward with the help of some putty or gel illustrates his against the stream attitude and brings an irresistible dynamic to his medium brown hair.

Hair: Bruno Flaujac
Make-up: Marina Muller
Photography: Duy Ha Minh