Candy Pop by William de Ridder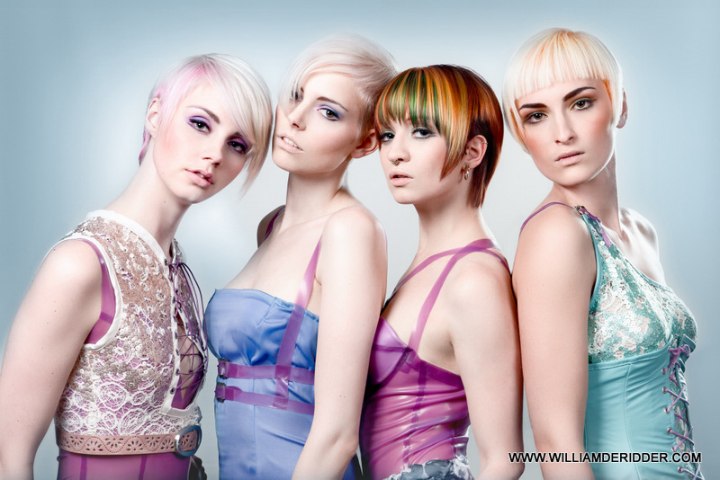 The most intriguing undercuts and pastel hair colors bring joy and energy to a new season of hair. In his Candy Pop collection William de Ridder delights us with four high fashion cuts that are easy to wear and feminine with a modern edge.

The geometry in these creations is stunning. Sharp details, meticulously crafted textures and designs that make us swoon are further embellished with accents of dreamy color and intense light.



Platinum is paired with berry, champagne and other gorgeous hues. The Candy Pop collection expresses pure joy of life and elegant playfulness at its best.


Undercut with Blueberry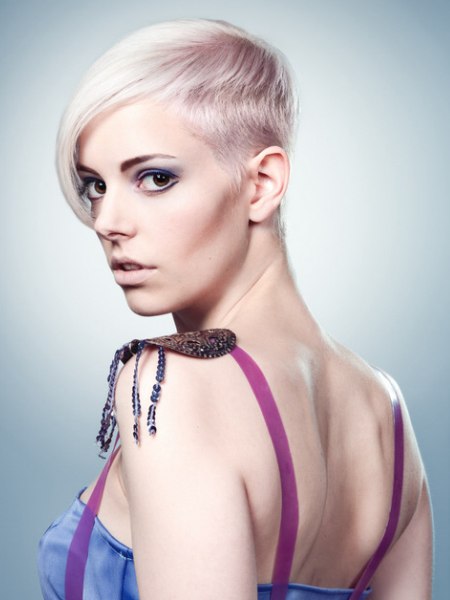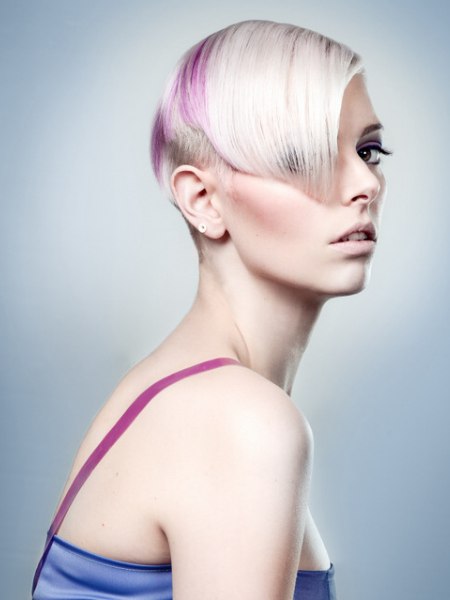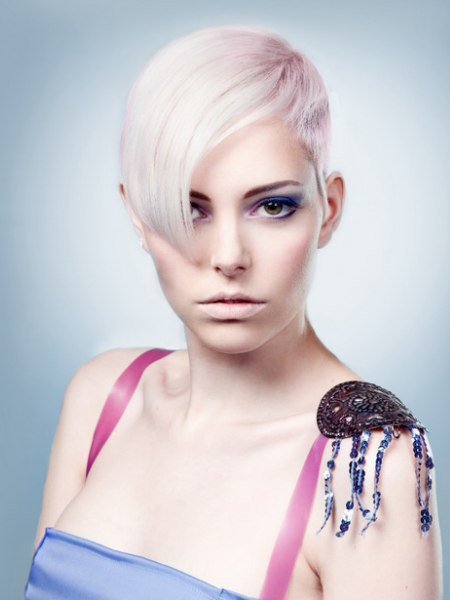 A different design stuns from every side of this multifaceted hairstyle. This is asymmetry taken to the next level. Dimensions and textures alternate with artistic harmony. One side is cropped short and features a beautiful curve in the short velvet texture.

A long fringe is part of the overhang to the undercut on the opposite side. The back is also defined by longer smooth hair that contrasts an extremely short section. To make this exciting look even more thrilling, a blueberry hair color and platinum are responsible for a gorgeous play of light.


Versatile with Lavender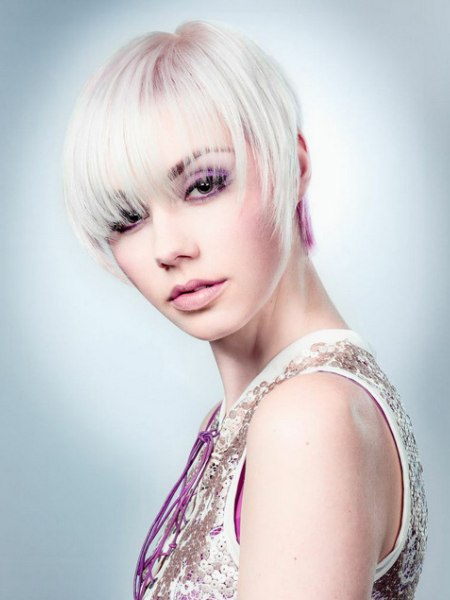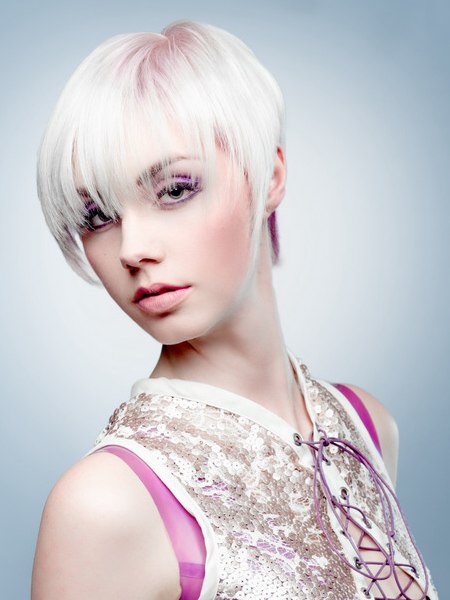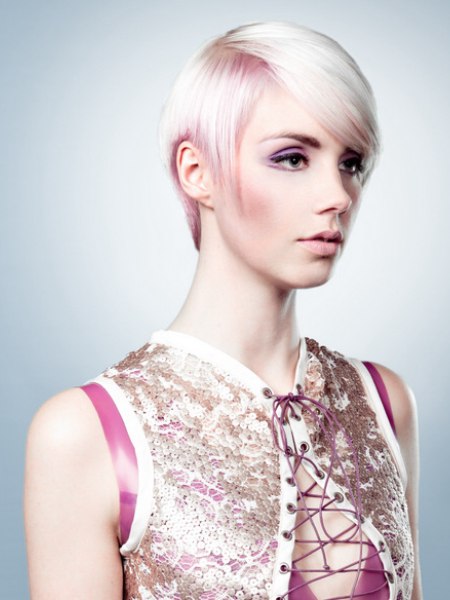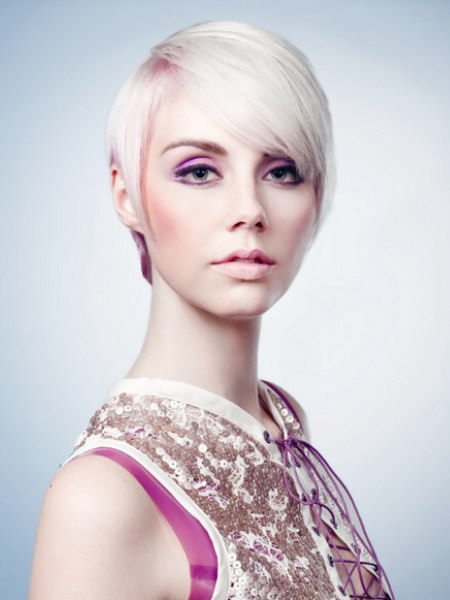 This short cut has much to give. With its ingenious cut several very distinct styling options are possible, each one revealing a different energy and character. Part the hair in the center and the long textured strands will frame the face in feathery platinum light.

With a side part and the fringe styled asymmetrically the edges seem smoother and the body of hair is sleek. A stylish curve is cut around the ears on both sides. The hair color is a highly refined platinum blonde with a lavender - rose underbody, which mostly shimmers through along the edges on the back and the sides.


Disconnected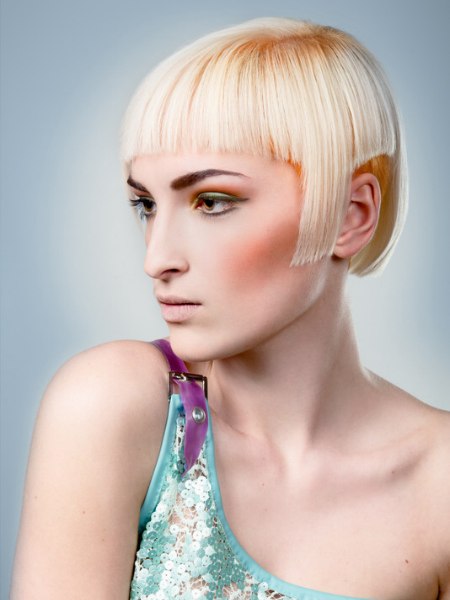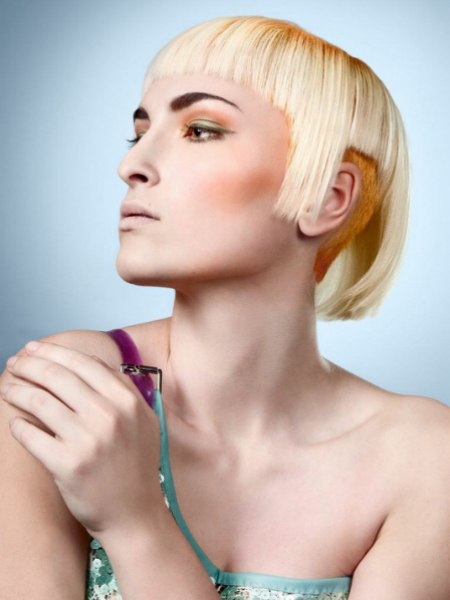 This edgy hairstyle features a new interpretation of layers. Don't look for wispy tips in its design, but a strong undercut semi covered by a smooth cut is layering following a different concept. Geometry paired with an amazing color combination is always a winner when it comes to modern looks.

The clean lines of this design are beyond stunning and when she moves her head the extend of the undercut becomes more visible, especially in the back, where most of the head is covered in super short sunflower colored hair and covered by a sleek layer of platinum silk. A section around he ears is cut out to create the intriguing disconnected effect. The great textured, short fringe is the finishing highlight of this masterpiece.


Colors of Nature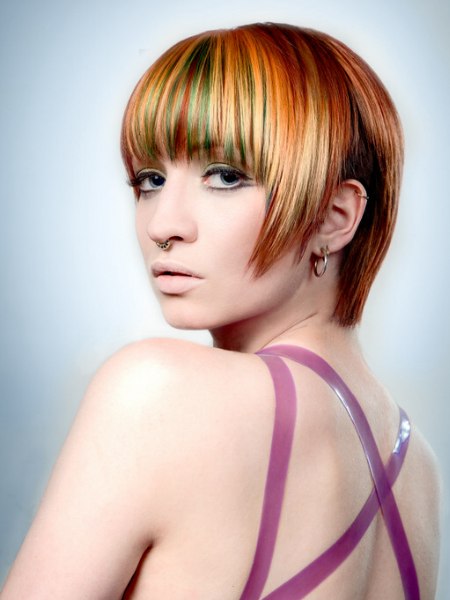 The colors of an entire forest are captured in the streaks of this short hairstyle. Blonde, copper, emerald green dark brown and a warm, glowing medium brown are part of the palette.

With darker hair colors peeking through from the undercut and the intense blonde and green tones mostly in the bangs, this look is filled with light and radiant vibration. A round cut with a textured disconnect over the ear, a smooth neck and full bangs is a perfect canvas for all of this color action.

Hair: William de Ridder
Photography: Paige Addams