"Style" by Eric Zemmour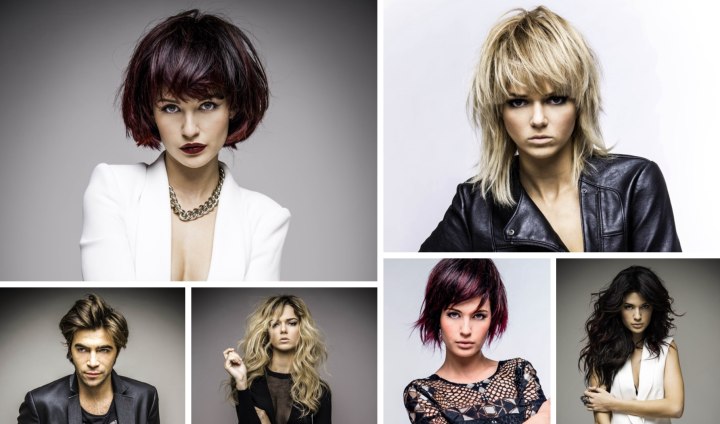 One word, one collection and one message. Eric Zemmour evokes mystery, glamorous and expressive femininity with his seductive hairstyles. Zemmour created a line of power cuts with elements of the famous shag, bobs and the wildest manes ever. The exquisite group radiates assertiveness and determination.

All is underlined by the hair colors that come to play. Compositions include dark brown with Merlot red, blonde with high and low lights and a luminous dark blonde for him. Volume is omnipresent in the strongly textured cuts whose shape is based on beloved classics.


Frazzled Edges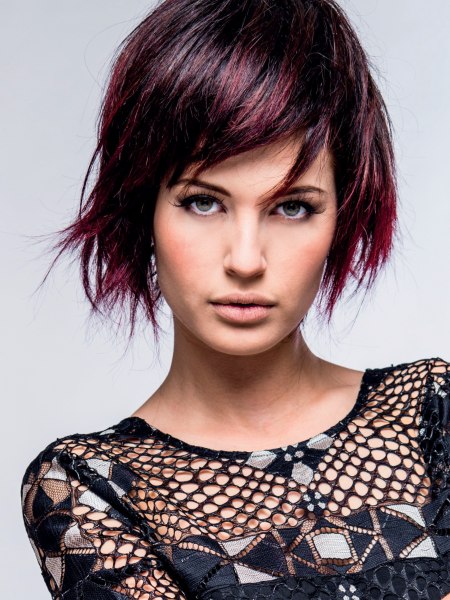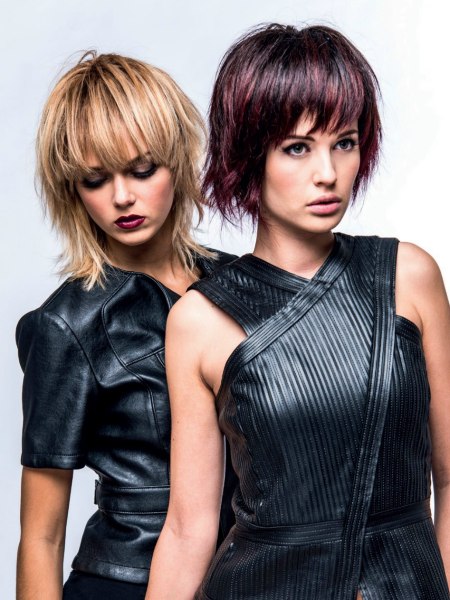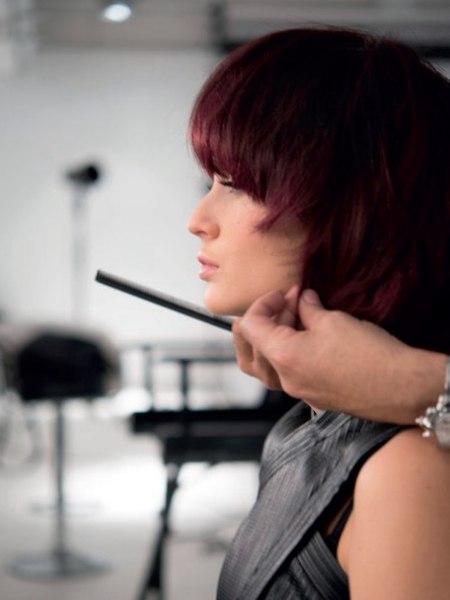 Soft but with a bite, this cut may be short, but it is overflowing with chic details. The edgy design focused on texture, which is cut into the ends with a razor. This gives the tips their deep and radically jagged shape. All of the hair is layered in cut as well as in color.

Blackberry and a radiant Merlot color alternate and they come with million dollar glamour. During styling the inner volume was emphasized and a rounded core shape is kept with the ends happily sticking out in their rebellious way. A diagonal fringe and big lashes are the grandiose finish.


Dipped in Wine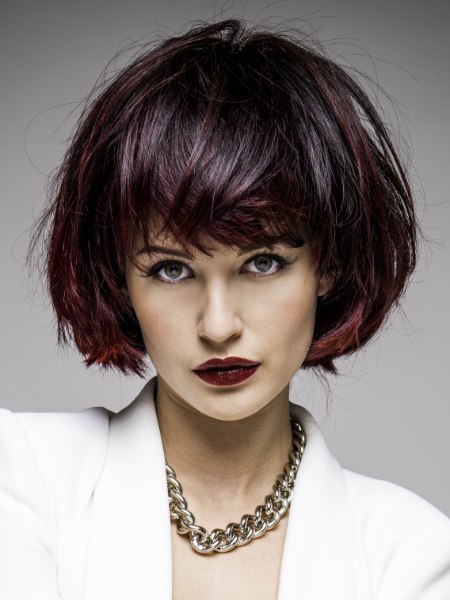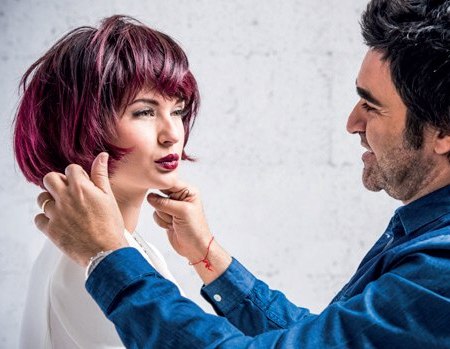 The color of red wine does not only inspire us when it is in a fine glass. A beautiful hairstyle that sparkles in a rich Merlot tone can boost our mood and ego for an entire season. This smooth grape tone might just be the new blonde. It is attractive, precious and highly elegant. Radical but noble.

Her haircut is an almost chin length bob with beautiful, opulent volume. The classy form was worked through with the fingers and a styling comb to create the overlay in the criss cross fringe and the ruffled texture in the main body of hair.


New Shag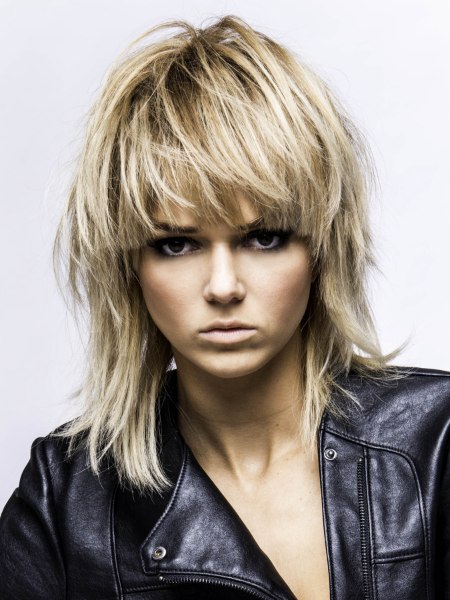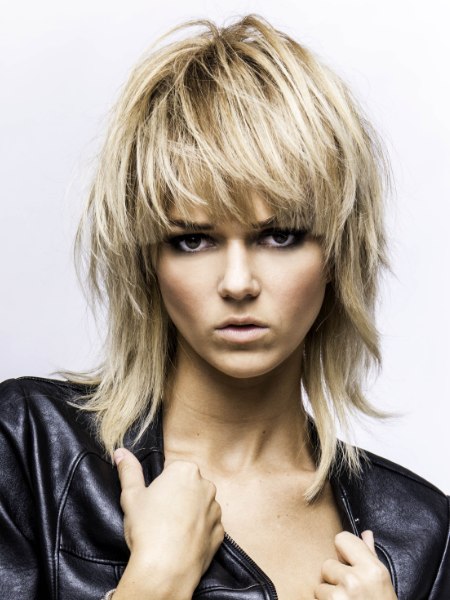 Rocker girls, wild hair and black leather are made for each other. The famous shag is enjoying a comeback from the vaults of the 80s and it is better than before. The bottom is cut straight around with a small amount of texture in the ends, the top layers keep the bulk of the volume at about eye level. This is emphasized by the line of the straight bangs.



Natural light blonde with darker roots gives it all a sweet and sunny feel contrasting her bold jacket and the intense eye make-up. Finger styling and light ruffling is a must to make this look work so well.


Long Waves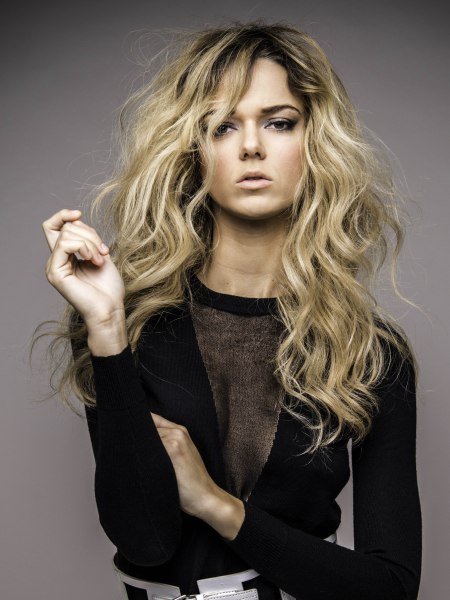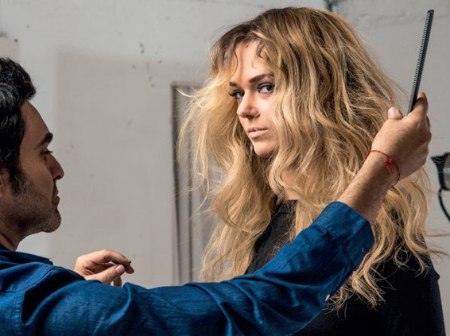 Sizzling long hair. Eric Zemmour puts the sensual back into hair and transforms long angelic locks into weapons of mass seduction. This is all about texture. Waves over waves and a stylish messiness together with the wheat blonde color are the perfect recipe.

The roots are darker for a very natural appearance. She wears her amazing hair parted in the center and following its own course. Texturing powder and some spray along the roots make it easy to create.


Black Mane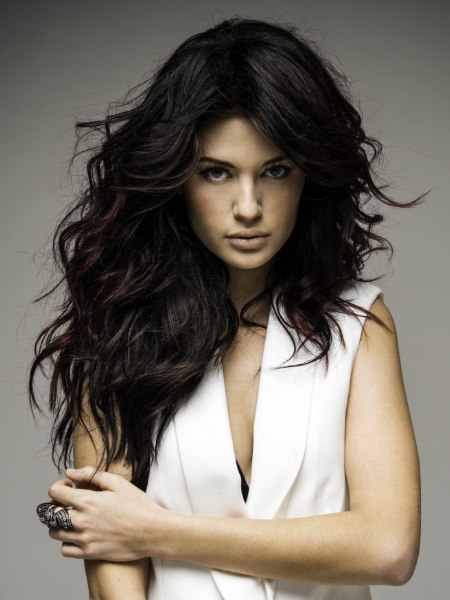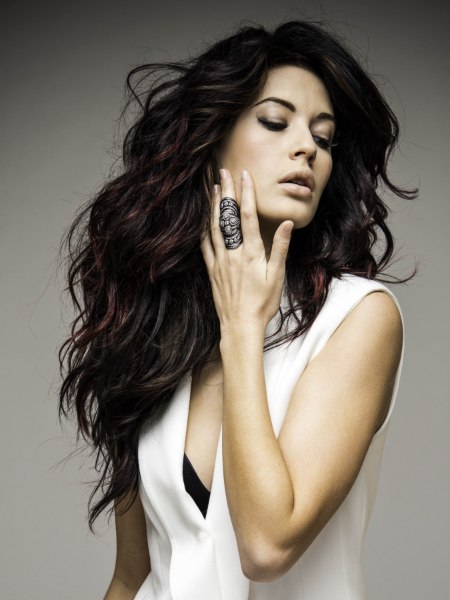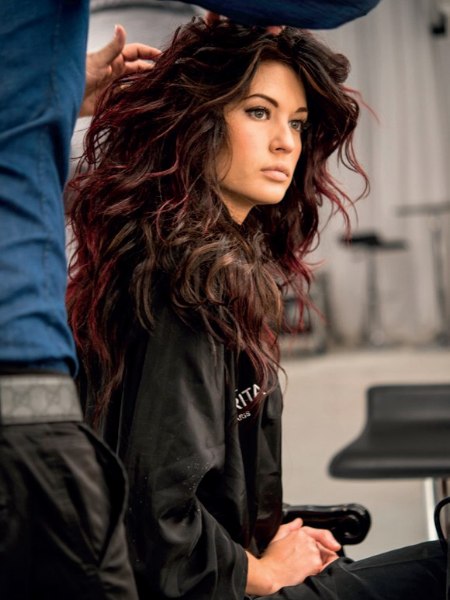 Abundance and luxury is what this amazing mane spells out. It is curled, waved and feathered to give the long thick hair volume. Lightness and movement are provided by cutting layers all over. That could be enough drama, but not in the house of Zemmour. This is where the color comes in.

A breathtaking play of black, dark brown and wine red teases the senses and gives her opulent hairstyle another boost. The finishing styling is done with the fingers to give it this chic messy texture.


Rugged Chic for Him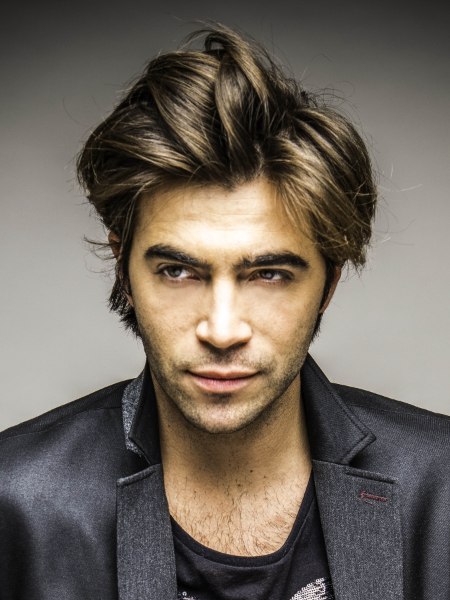 The morning after can be this handsome when he has a haircut that looks best with a slightly messy styling. The indestructible architecture of this look features long top hair and short sides as well as a graduated back.

It is just a bit longer than the traditional cuts for men and together with the fresh stubbles and finger styling he is too sexy for his own good. The hair color is a dark blonde with very dark roots and a few well placed highlighted strands.

Hair: Eric Zemmour
Hair Coloring: Laura Manaira & Laetitia Immordino
Make-up: Justine Lancelle
Styling: Louis Bohème
Photography: Gérard Taride