FAIRY by Laurent Decreton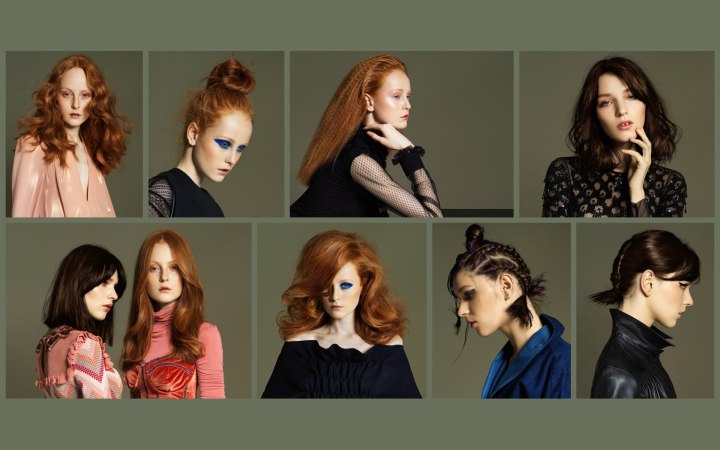 For fall and winter, Laurent Decreton took inspiration from the story of two women who came from an imaginary fairy world. A red haired beauty from the Irish heath, with porcelain skin and subtly wavy hair that is sailing through the wind. The second woman is an enchanting, enigmatic and modern fairy from mysterious Oriental places.


Shoulder Length Bob and Sophisticated Long Hair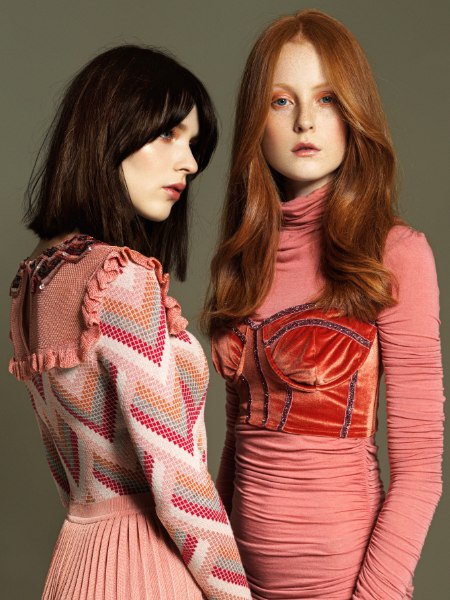 The shoulder length bob gets a modern makeover with long side-swept bangs. The long hairstyle is smooth and sophisticated.


Long and Naturally Wavy Red Hair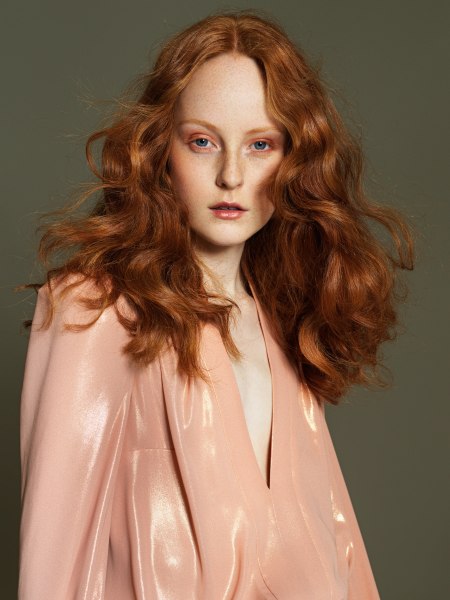 Naturally wavy hair never gets out of style. Long haircut with layers at the front. Styled with a curling iron, finger waving and L'Oréal Pli Tecni.Art. Hair colored with L'Oréal Botanea natural and vegan hair coloring.


Bob with Side Bangs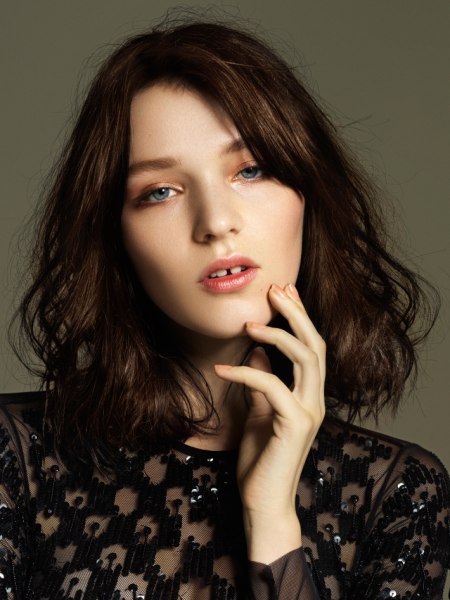 A straight shoulder length bob with long side bangs. Styled dry with a large brush and L'Oréal Tecni Art Volume Architect. Hair colored with L'Oréal Inoa for a metallic black effect.


Long Crimped Hair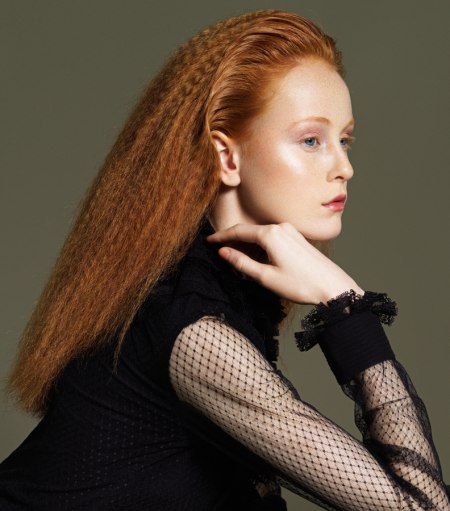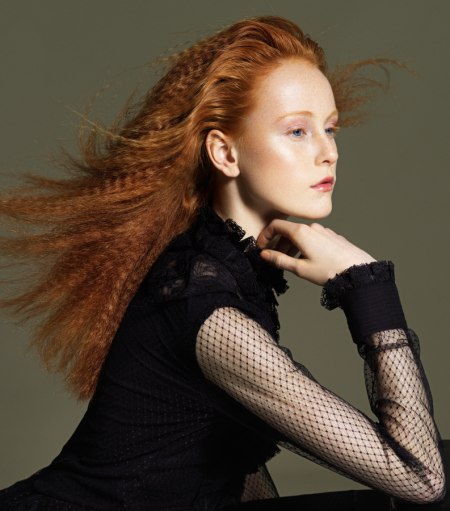 Long red hair with wavy roots and crimping for a fairy effect. Styled with L'Oréal Savage Panache Tecni Art.


Braids, Bun and Purple Hair Accents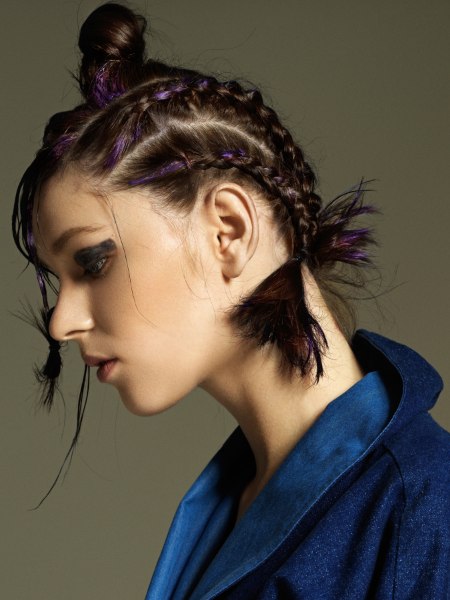 A beautiful mix of multiple braids and a bun. Purple hair color accents with a touch of Purple Reign L'Oréal Flash Pro Hair Make-up.


Messy Bun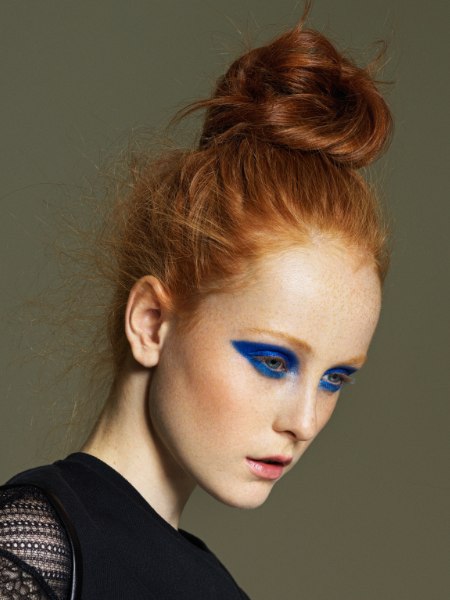 Long red hair styled into a messy bun on top of the head. A hairstyle created with L'Oréal Savage Panach Tecni Art.


French Roll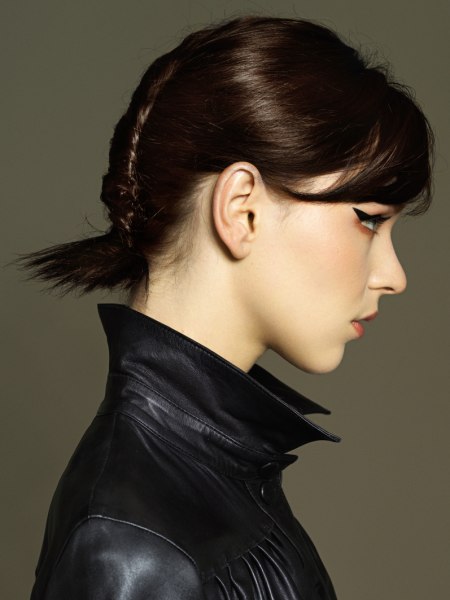 Shoulder length bob with the hair twisted into a French roll. Styled with L'Oréal Infinium Pure Soft.


Oversized Hair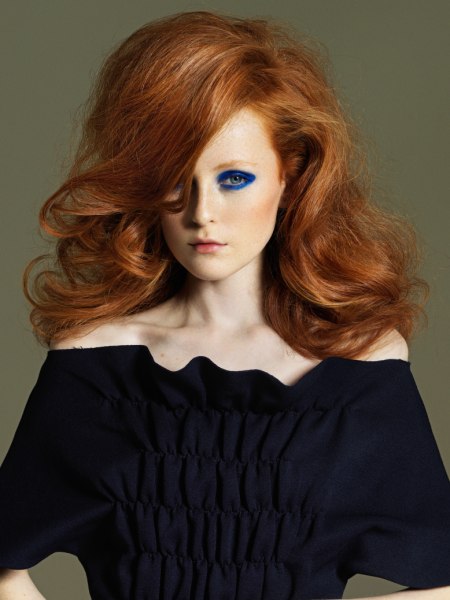 Long and oversized red hair, cut with a V-section for the long bangs and forward layers. Styled with rollers, backcombing at the roots and L'Oréal Tecni.Art Dust & Infinium. Colored with L'Oréal Botanea natural and vegan hair coloring.

Hair: Laurent Decreton
Make-up: Magdalena Loza
Styling: Lieve Gerrits
Photography: Giel Domen
Photography Assistant: Kenneth van de Velde