Expression by Raffel Pages


There is nothing like a great hairstyle to express your personality. Raffel Pages shows us some great ways to prep our tresses in his latest collection "Expression". The trend definitely goes for wild textures and precise cuts. A perfect mix of unruly elements and shape.

Close to nature hair colors and skilled finesse in the cut make these four looks for women and men prime examples of what expression means today. Forget the past flashiness, the new cuts are made to flatter.



The cuts are tailored to work with your individual features and face shape. Bring out the best in you and spoil yourself with a haircut that really matches the one and only you.


Short Blonde Layers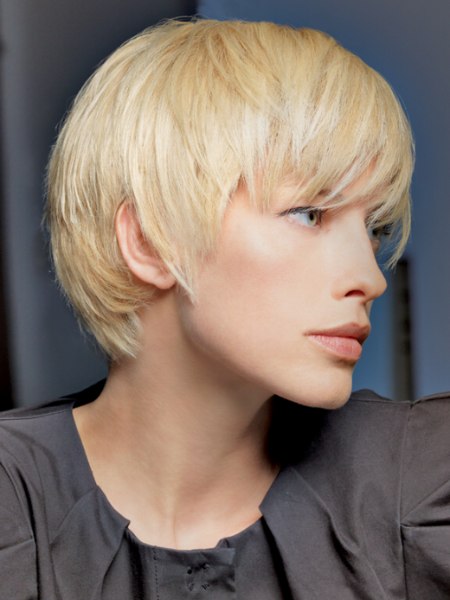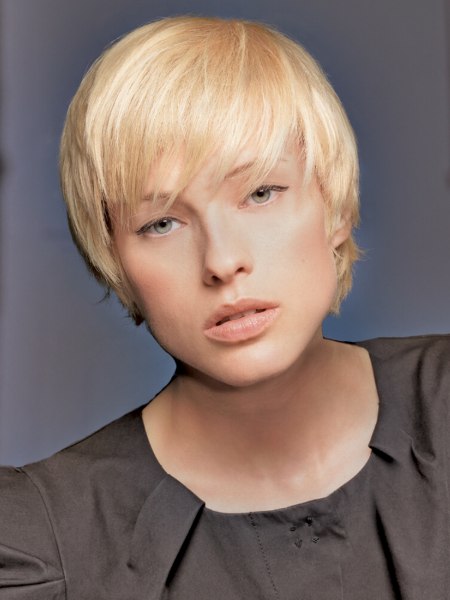 These layers are sculpted to follow the shape of her head. The round form is smooth on the surface, but the enhanced texture gives it much movement. The length of the strands is irregular in front for a beautiful outline to her face.

Bangs are trendy again and there are many ways to make them interesting. This type of texture is one of the most alluring as it creates a soft, but then also contemporary feel. Shape and texture of this cut are powered up by the wonderful combination of very light and gold blonde hair colors.


Red Bob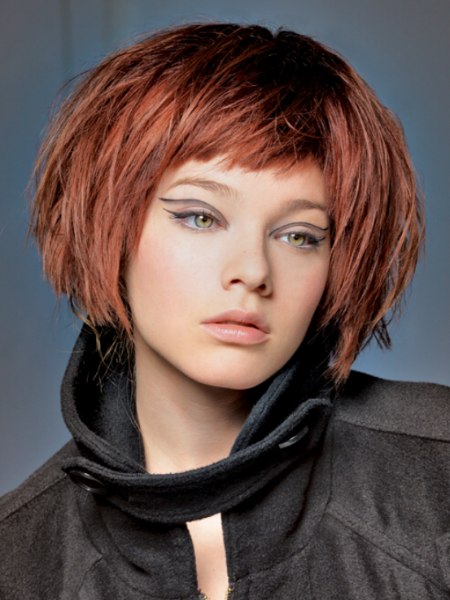 This modern bob enchants with its great texture, which can be worn smooth or, as seen here, made very visible with some good styling products. The cutting lines in the bangs and the lower perimeter are slightly jagged, which gives this look its feisty approach.

Her hair color is a warm and deep woodsy red, which works perfectly with her light complexion and her green eyes. Bangs are short, cut about midway between the hair line and her eyebrows. To get this ruffled look, apply a bit of mousse to the hair and just use your fingers to shake it up.


Long Shag Style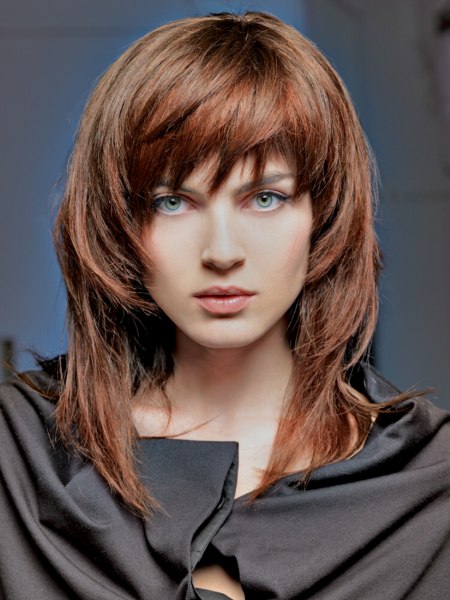 It is amazing how, with a perfect cut, the hair can just fall into place. Rough tapering on the side and a super jagged fringe are inspired by the legendary shag cuts, but now it comes with more texture and more attitude.

Below the side strands that curve into her face, the final lengths reach way past her shoulders. A special glow was applied into the bangs. This section is colored in a warmer brown than the rest of the hair. Subtle, but effective.


Feathery Short Cut for Men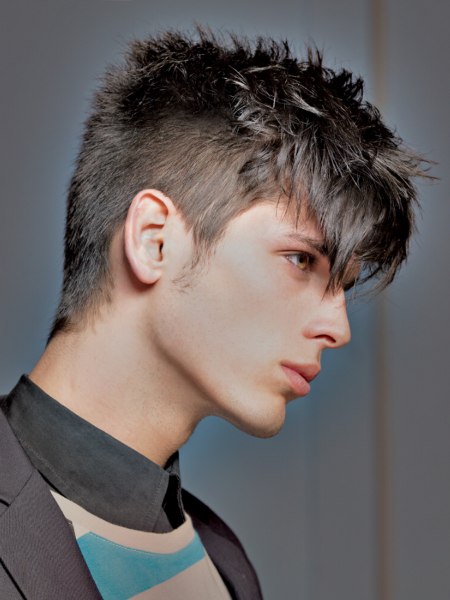 Even though cuts for men still remain in a shorter length, there is much creativity going on with them. Smoothly cropped sides and back meet longer top hair, which is textured to the max.

His long bangs are jagged but soft and the hair gradually lengthens from the military short back to the base of his nose. A little gel or wax and it all becomes shiny and individual strands can be accentuated for a more adventurous look.

Hairstyles: Raffel Pages