"The Next Level" by MK Haarschnitt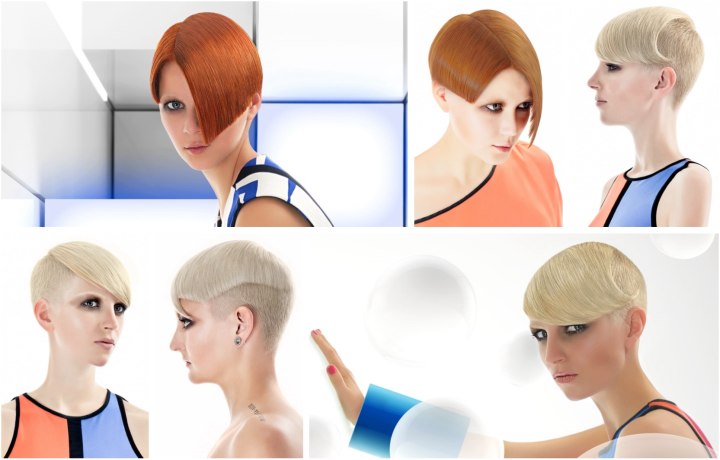 Some people follow trends, others create them. MK Haarschnitt ups the ante for undercuts with their new collection, aptly named The Next Level. Short and clipped surfaces stand against longer top hair with magical curves and lines.

The extreme undercuts, fine textures and unconventional designs capture the main idea, which can be elaborated on for more custom creations. There are many more ways to cut and style hair according to these basic principles.



Make your own trend, get creative and daring with your short hair. Color suggestions include a matte copper and platinum blonde.


Copper Rules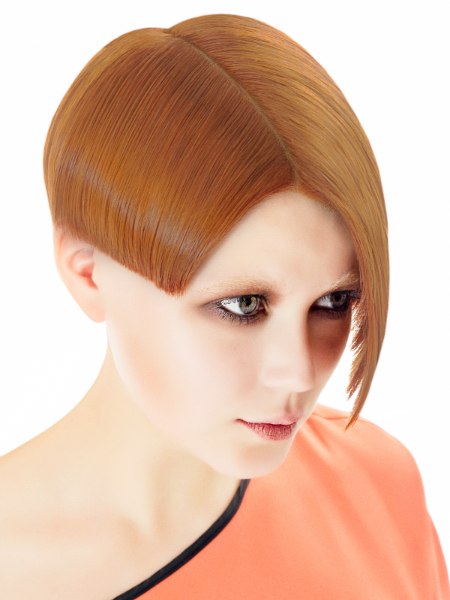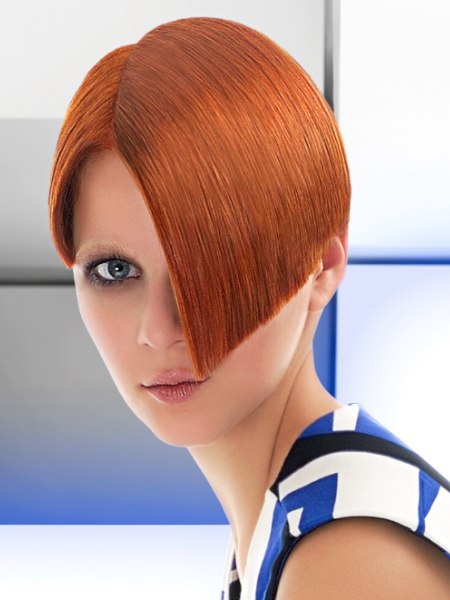 These lines could have been drawn with a laser, that is how exact they are. The geometry is consequent all around her head with a straight and neat part, level cut straight sides at mid ear length and a partially graduated neck.

Even the triangle that opens up to reveal her smoky lined eyes follows a strict rule. No hair is out of place.

The calculated design gets a big boost of warmth with the hair color composed of a matter copper and lightened up with thin and plenty accents in a deep gold tone.


Pixie with Wave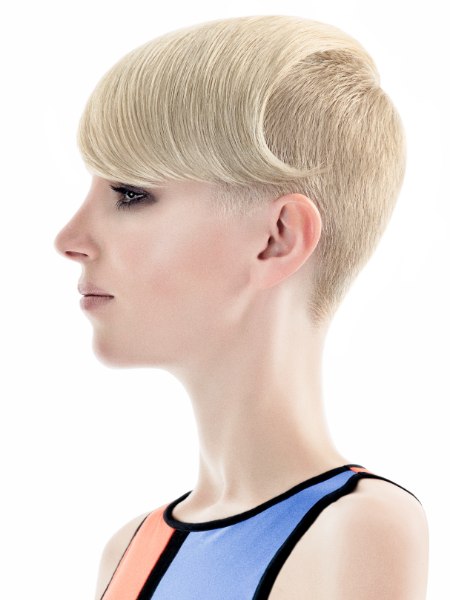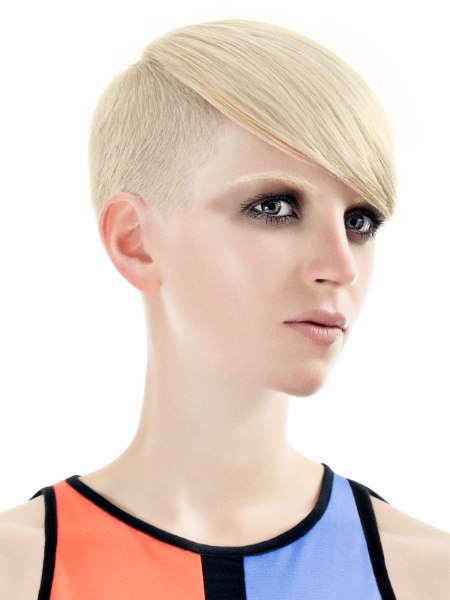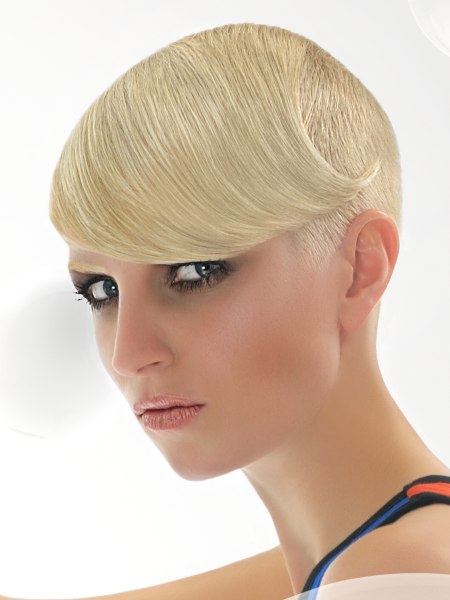 Calling this an undercut is an understatement. The short clipped area reaches all around her head and is more than an accent. The long hair on top is cut in a straight horizontal line just above the ear.

This is the dream length to be played with. Curve it, curl it, sleek it back or lift it up. You can do anything your can imagine. This version features a sleek and elegant look with a smooth fit and a beautiful curl on the side facing to the back. This is modern hair design at its best.


Expression in Angles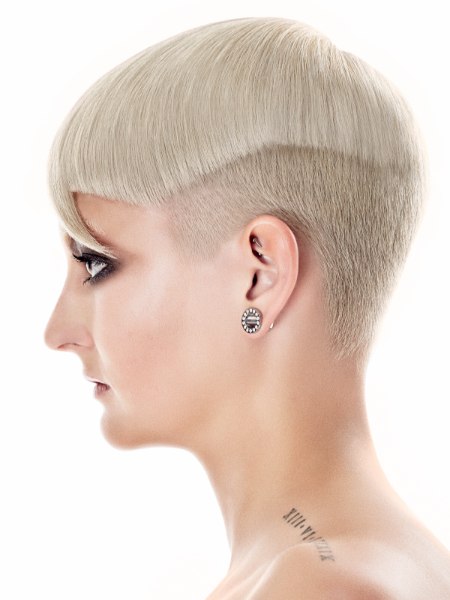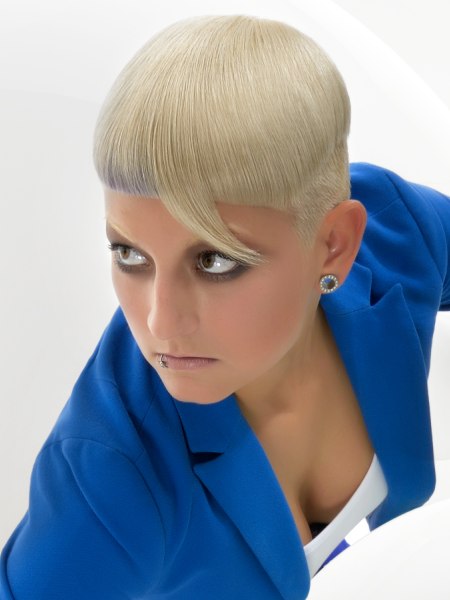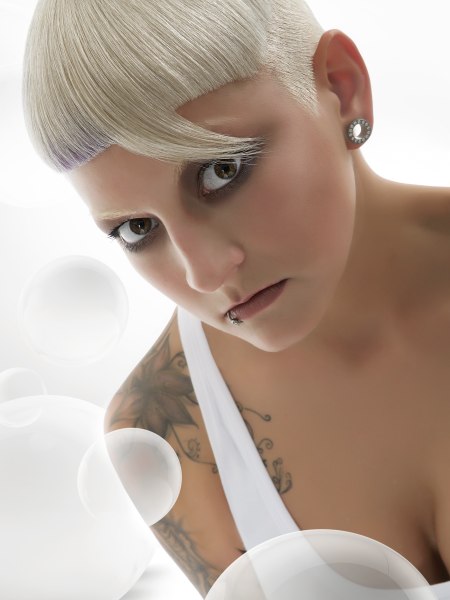 It will need a little bit of maintenance, but these lines will be worth it. Half undercut, half long hair are the canvas to create the most exciting styles on. Her top hair was cut in exciting angles. Still sticking to the theme of the collection, lines are crisp, but now several angles bring more action to the cut.

Wide zigzag on the side and a surprise swoosh emerging out of the very straight fringe make this very short haircut a modern masterpiece!

Haircuts: Michèle Keller - MK Haarschnitt
Styling: Florian Ferino, Susanne Pauly
Make-Up: Frauke Bergemann-Gorski
Photos: Mathias Weil
Graphic: Daniel Schimanski