Men's Collection by Kirsten McIntosh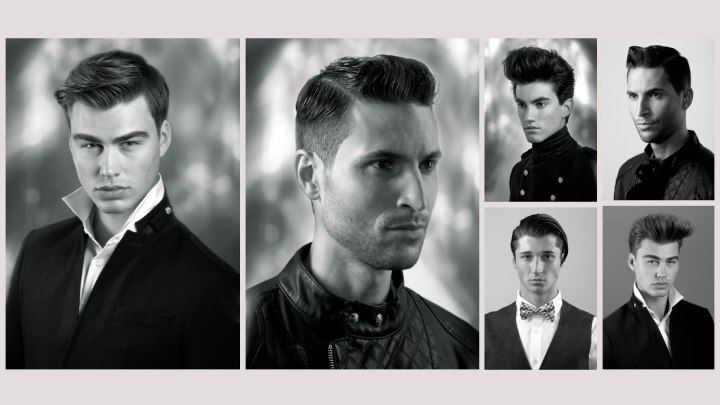 Trend friendly men can pick from a variety of hairstyles that express their personality with a mix of traditional and modern elements. The new cuts are inspired by timeless looks in all lengths and with or without beards.

Neat and clean cut, long and romantic or rugged - there is a great new style for every type. Kirsten McIntosh makes the world a bit more handsome with her latest collection where color takes a step back and all of the energy is in the cut and in the styling.


Modern Tradition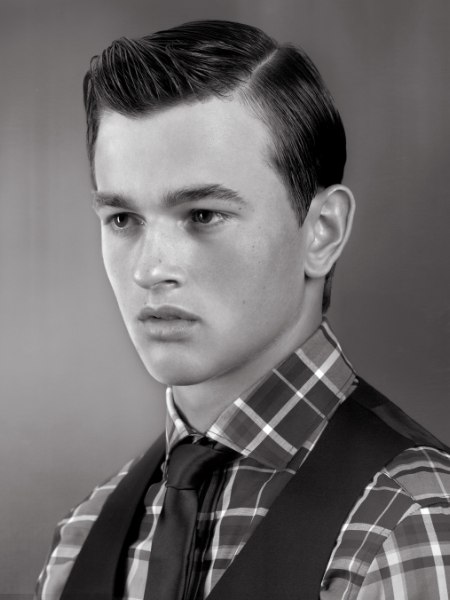 The 19th century started with sleek, combed back and styled looks for the dapper man. Clean lines define this look and the little wave in the bangs adds great old time charm to it. A memory of the time when chivalry came easy and being well groomed was a must.

Modern styling products make it easy to recreate these dashing looks. A key element is the strong side part, drawn low and with precision.


Playful Bangs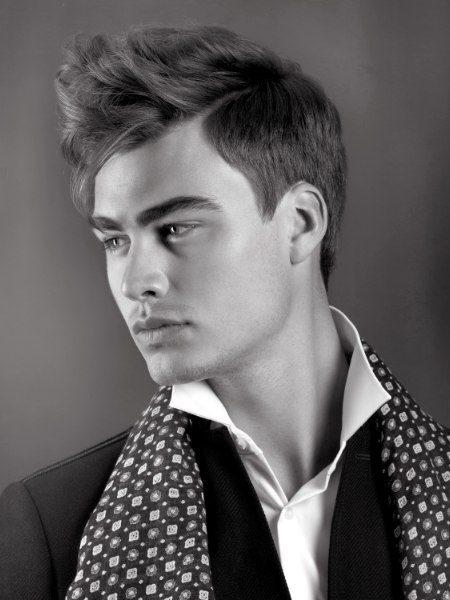 A little bit of loose styling in the bangs and on top make this short cut very intriguing. A good balance between modern coolness and the neat touch of vintage handsomeness gives him a daring and also romantic vibe.

This look signals that he creates his own style and follows his own tune. The sides are clipped short and the length on top is the material to play with. For this styling the hair was gently rolled back with a round brush for movement and light volume.


Pomade Look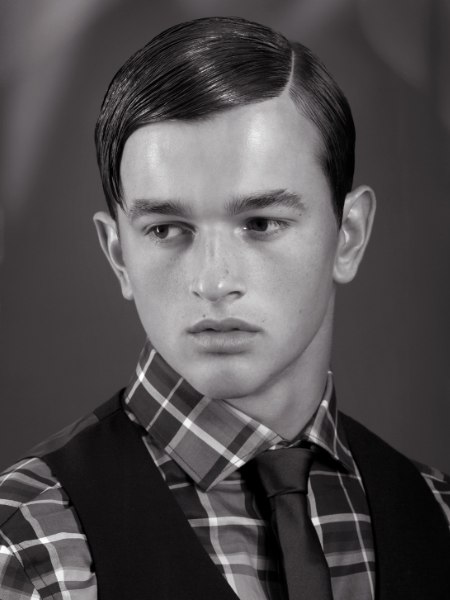 With this hairstyle he could have just come out of Sunday School but would just as well fit into a cool jazz club. Simple and stylishly retro it is the look for men who are daring when it comes to self expression and creative in nature.

A good amount of pomade was used all around to get the hair to behave this orderly and to cling to his head so neat and sleek. A tiny little curl on the side of the combed aside bangs adds a hint of rascal.


Long Hair Masculinity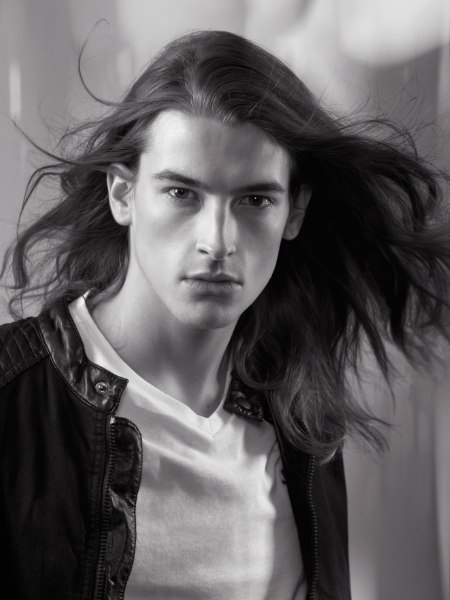 Long flowing hair is the attribute of male heroes since time began from warriors to pirates and princes. It has lost nothing of its power and the new long looks are as irresistible as ever. The hair has to be well groomed and a good cut guarantees a balanced fall and healthy volume.

His windblown mane features a side part and just a few layers that he can quickly tame into a ponytail.


Wild with Whiskers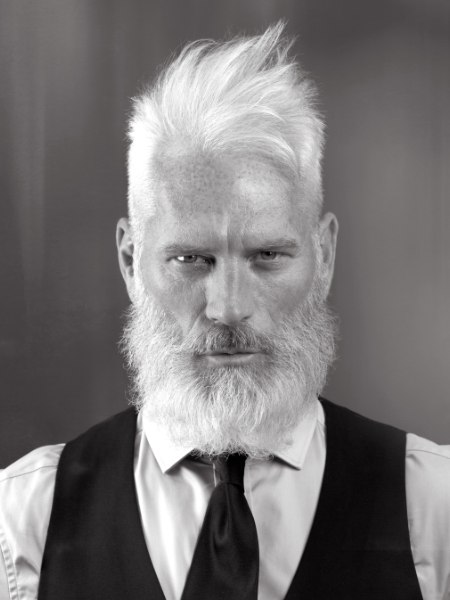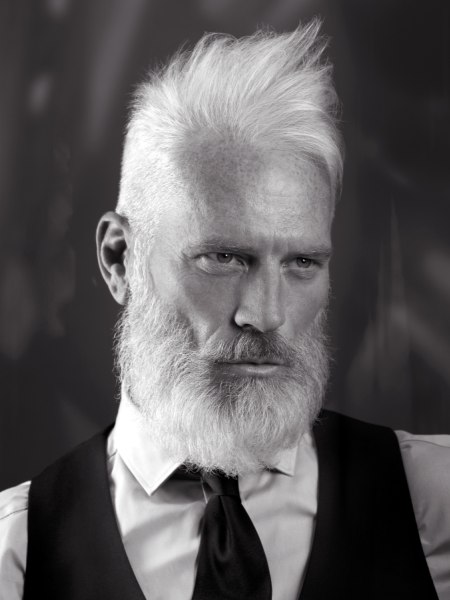 He feels a bit more rugged and does not want to mess around with sticky substances to control his hair. A great cut with super short sides and a more exuberant top always falls in place by itself and looks better the more ruffled it is.

This together with his long but well groomed beard creates an image of masculine chic that makes us think of mountain cabins but also of an artists studio.

Hairstyling: Kirsten McIntosh, Donato Academy/Artistic Team
Photos: Kint Quon