Men's 14 Collection by John Donato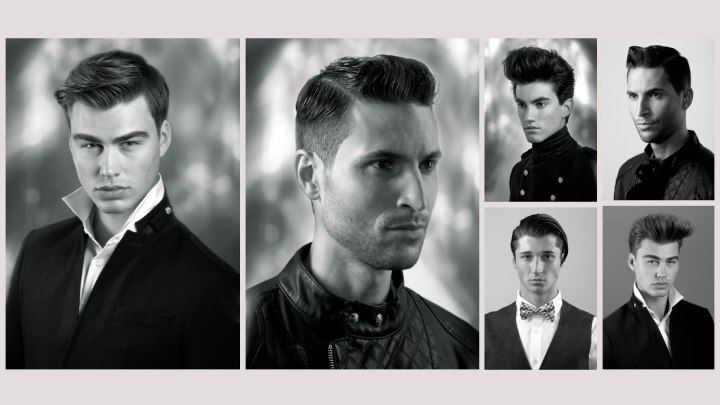 From a military style short cut to a slick hipster look is a collection of trendy new hairstyles for men designed by the creative genius John Donato.

Modern looks with a hint of nostalgia and at times extravagant turn men's hair into fashion statements that go so very well with the new trends in men's clothing for this season, which calls for more stylish and put together looks.



In general cuts feature short sides with a clean outline and the top hair is longer to create the fabulous quiffs, bangs and accents.


Always In Uniform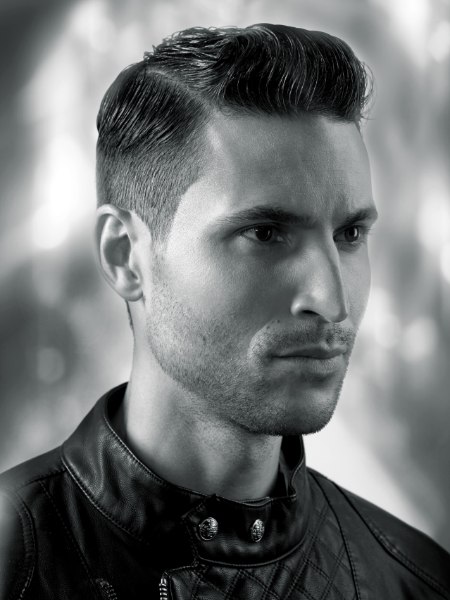 The good old regulation cut comes with great new style. Short can have many variations and Donato added some spice to the uniformity of military inspired cuts. The clipped sides are adorned with a curved longer accent just on the edge of the sharp and exact side part.

The bangs are lifted and curved to the back in a dapper wave. Just a shadow of a beard gives him a laid back and sexy vibe.


Mr. Ivy Keeps it Cool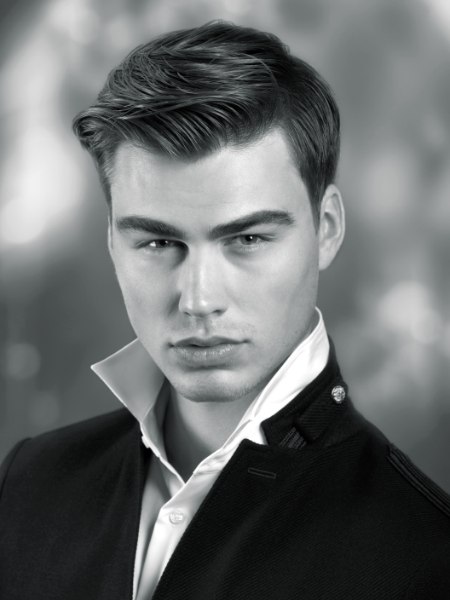 Ivy league at its best with a neat haircut that has a subtle rebellious edge. The lifted fringe with its sharply edged wave alone gives this style so much personality. With all of this exciting attitude comes ease of styling because the cut is executed with perfection and takes the natural fall of his hair into account.

Styling crème was used to add the height to the bangs and to make the look withstand all of the challenges of his day. A lifted shirt collar, a raised eyebrow and pouty lips underline the elite eccentricity of the look.


The Sound of Rock & Roll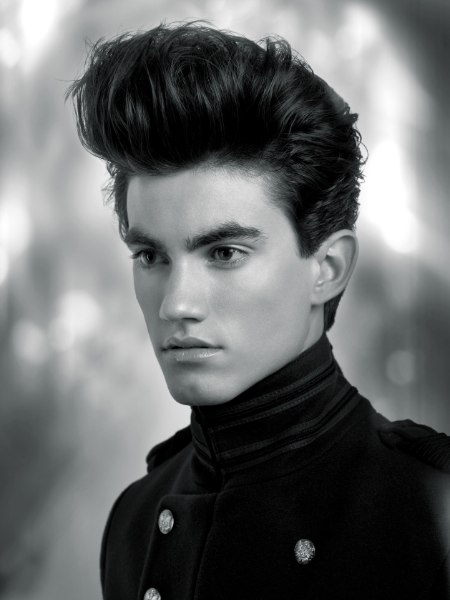 Grease is the word and the 50s still fascinate with their rock and roll styles and big hair for men. The age of the quiff is still going strong when it comes to modern haircuts for our favorite rockabilly guys.

This pouffy creation is extra large and flanked by short sides that are combed back for an ultra cool look. Unlike its predecessors this rocking hairstyle is not slicked up with sticky substances, but coiffed with heated tools and kept in shape with modern, non stiffening styling products.


The High Swooner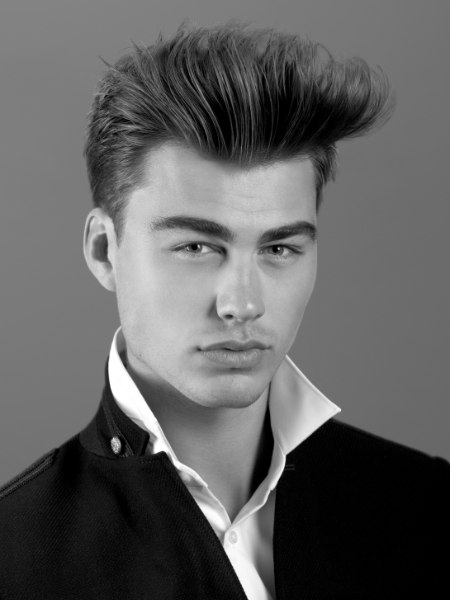 He knows of his effect and always keeps a comb in his pocket to freshen up his swooning cool do. A loose quiff, styled with a strong hold but non sticky product, infuses his hairstyle with a 1950s melody and it bounces along to the rhythm of his life.

The entire fringe is raised up and gently curved back while the sides are combed back solid and neat. Cool as cool can with a boyish twinkle.


Dapper Days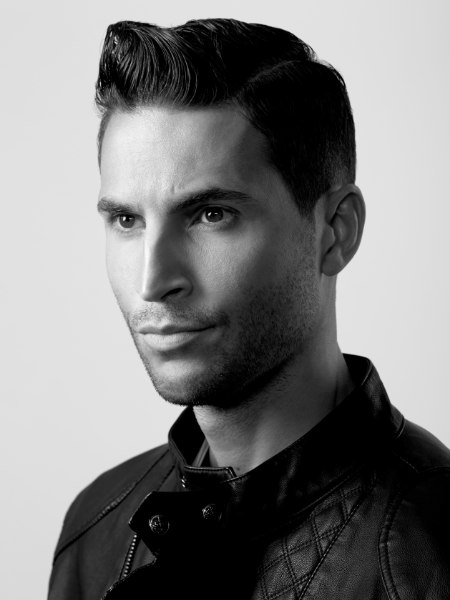 He better not put a motorcycle helmet on this dapper do. Anything else this stylish, retro look with a modern twist can withstand. Inspired by the slick looks of the 1940s his hair features some great details in its design.

The bangs are up and twisted to a flattering and utterly charming peak. A side part adds traditional charisma and the stubbles go incredibly well with his leather jacket.


The Hipster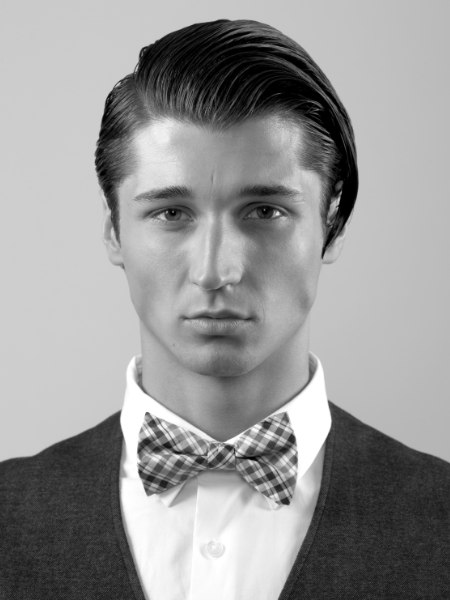 This hairstyle is a more extreme play on the classic short sides with long top looks. The length of the center hair reaches almost to his earlobe when styled down. With this much length he has many options for dashing stylings.

In this version the hair was drenched in a good amount of modeling product and combed over to the side with a sweeping curve on the side of his face. A dapper and extravagant look that incorporates contemporary shape with a retro flavor. The perfect hair to go with the newly revived trend for bow ties and stylish collars.

Hairstyling: John Donato, Donato Academy/Artistic Team
Photos: Kint Quon