FLASH-IN by LLONGUERAS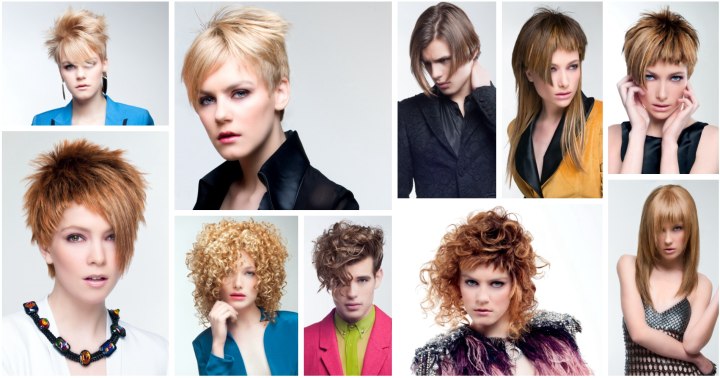 Ready for a change? Then waste no time and visit your local salon! Bring a photo of your favorite looks and let your stylists customize them to your specific needs.

The latest collection by Lluis Llongueras gives us a plethora of ideas for all lengths, colors and types. Medium long manes, long sleek layers or feisty short cuts are full of creative sparks which shall inspire you as well to be a little bolder and to explore the possibilities.



Enjoy the flashes of blonde, which illuminate warm, natural shades of color. Men wear their bangs a bit longer and in general the volume and texture increases on their heads. Besides all these beautiful hair designs Llonguera's main message is that what makes hair most beautiful is it's health and shine.


Long Tapered Hair


Are you warming up to the idea of a new look? A great way to get long and straight hair under chic control is this layered style with a beautiful tapering around the face. There is no real parting line, but instead just a spot on her crown around which the hair falls evenly around the head.

The top roots were gently lifted with blow dryer and brush and provide this soft volume. Towards the ends the silhouette narrows and eventually fizzles out in the textured tips. Flashlights of a lighter shade of blonde were worked into the darker shade in a seamless transition.


Disconnected Long and Short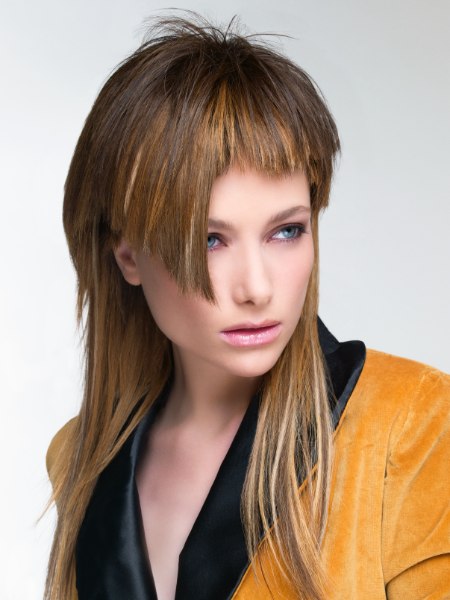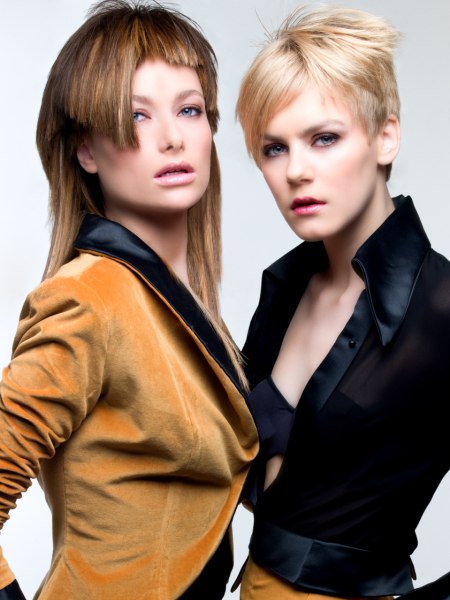 A popular combination of long and short elements might just be what you need right now. Get rockin' with a disconnected hairstyle full with texture and bright sprinkles of natural looking highlights.

A sharp downward angled corner comes into her face from one side, while the other one is short and jagged just like the fringe. A few even shorter strands bring interest to her crown. The back is long and sleek and also features light blonde highlights.


Angel in the Light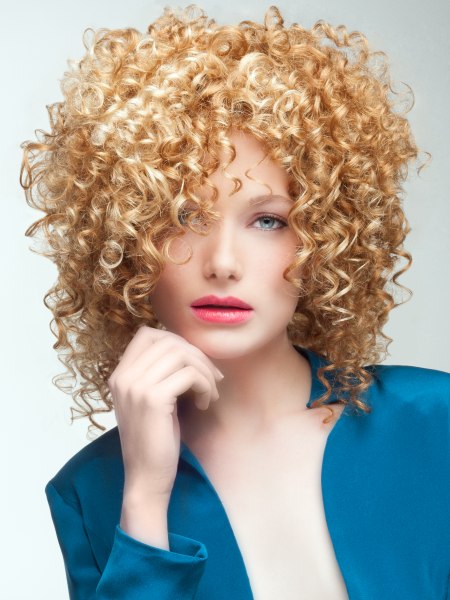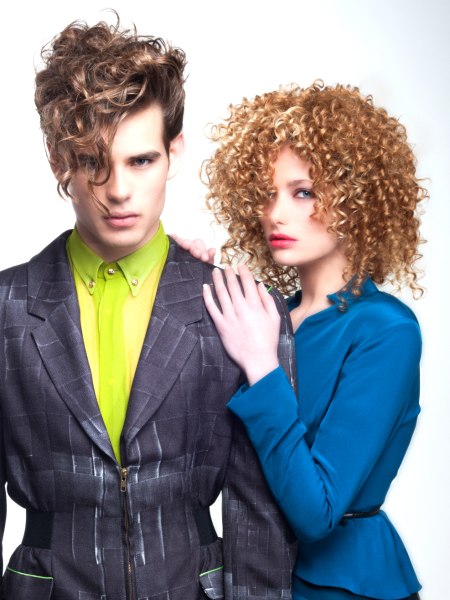 Lucky you who is blessed with a strong natural curl! Use it to your best advantage and bring out every delicious curve in your spirals and add some highlights for a look that is made for the limelight.

Her corkscrew curls were tamed with a product that controls frizz, but also encourages all of the curling action. Layers give the shoulder length hair shape with a wider top and a narrow perimeter just on the shoulder line.


Big Hair Reinvented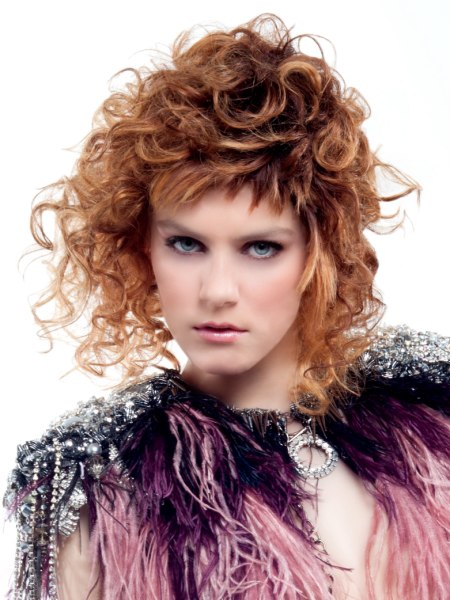 You don't really have to mourn the big hairstyles that were left in the 80s. They are back, but now even better and funkier! Large curls get much dimension with light and dark shades of brown and blonde and some heat with a copper shimmer.

The soft and exuberant play of the curls finds a wonderful contrast in the edgy jagged fringe and some straight strands that are styled into the face from one side. Volume, asymmetry and incredible color effects are the right medicine for dull hair days. Bring on the glamour and take your feather boa for a walk.


Sassy Asymmetry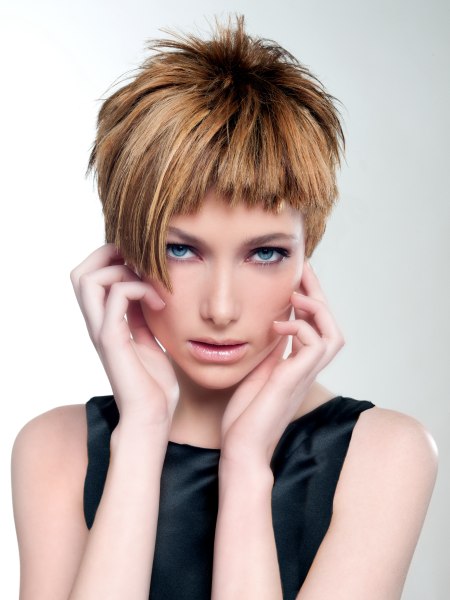 All it takes to update a short hairstyle is to add some sassy asymmetry to it. One long section on the side of the fringe can make a huge difference. Her hair has a feisty jagged texture and a round contour with a dark brown base color that is spruced up with warm highlights in a medium brown and blonde.



The neck is graduated just as the sides are and the top is longer, but layered with a forward slant in the length.


Pixied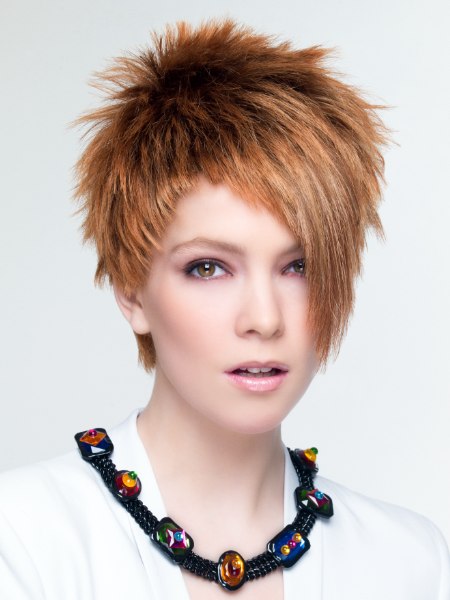 These spikes don't hurt and are actually velvety soft. The art of the cut shows in this modern pixie style. While there is much texture going on, the transition from the short back to the long fringe is smooth and round. This is a great look for thicker hair that can almost stand up by itself just because of its mass.

Fresh and contemporary with a fun loving essence, this short hairstyle is like a precious accessory that makes your quirky personality visible. Copper on brown with touches of light in the tips enhances the energy of the cut.


Undercut in Rosy Blonde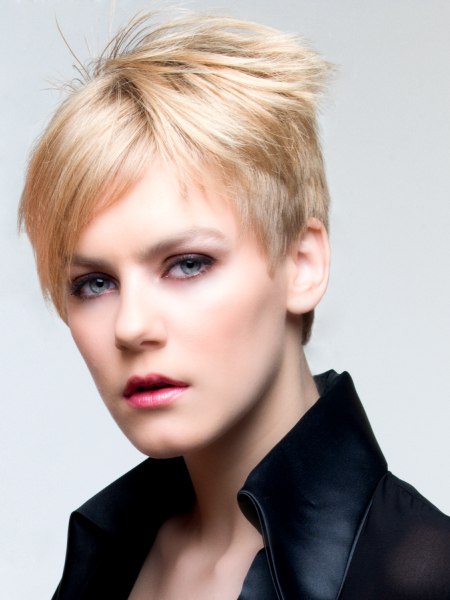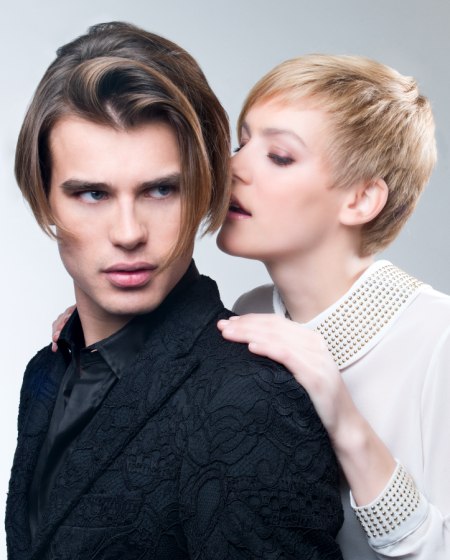 Make a pixie cut all yours with a soft finish and a longer, disconnected top. A bold styling and a feminine hair color brings a new twist to short hair. Sides and back are less than half an inch short and smooth themselves to the shape of her head without any further help.

A little styling effort is needed though for the longer crown with its smooth fine hair, artfully disheveled with an asymmetrical lift on one side. The color is a sweet light golden blonde with a hint of rose in the bangs.


80s Inspired Pixie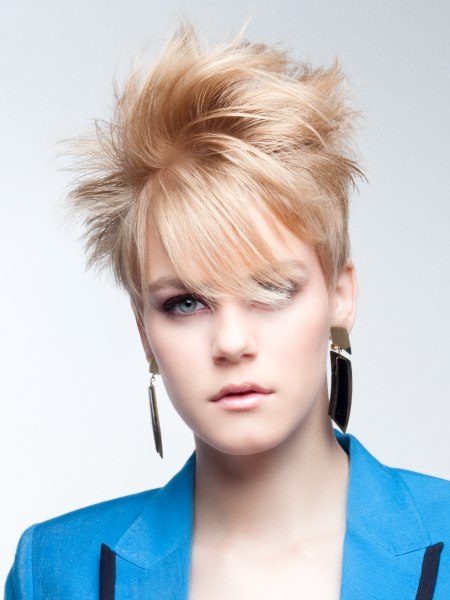 The 80s brought us shoulder pads, big hair and also a range of memorable short styles, made popular especially by British boy bands. If you are loving your oversized earrings, there is no better way to show them off than with a sassy short hairdo.

This cut lengthens tremendously towards the top and with the help of mousse, a blow dryer, your styling brush and extra hold hairspray, gravity will cease to have an effect on your hair. Let it rise, ruffle it and let the bangs take center stage.


Almost Bob for Men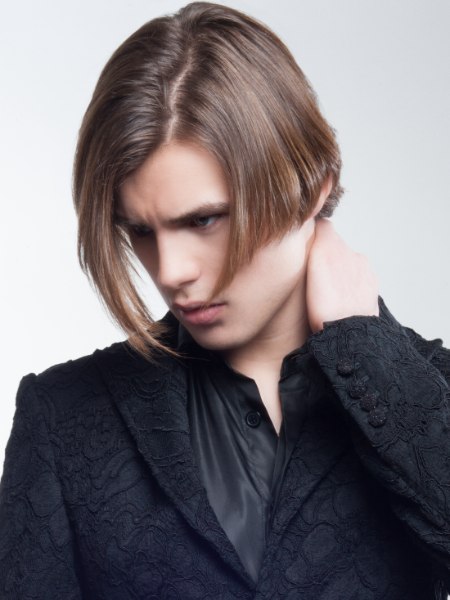 As the lengths shrink in the new styles for women, men can look forward to longer hair and fanciful stylings. This look brings out the softer side in handsome with a long fringe and a cut that is very close to a bob with one main smooth length above a shorter and lightly graduated neck.

The hair is parted a little off center, but not in a straight line to keep it looking natural and not over styled. The length almost covers his ear and a sexy curve lets the points of his fringe accentuate his lips.


Poetry in Every Curl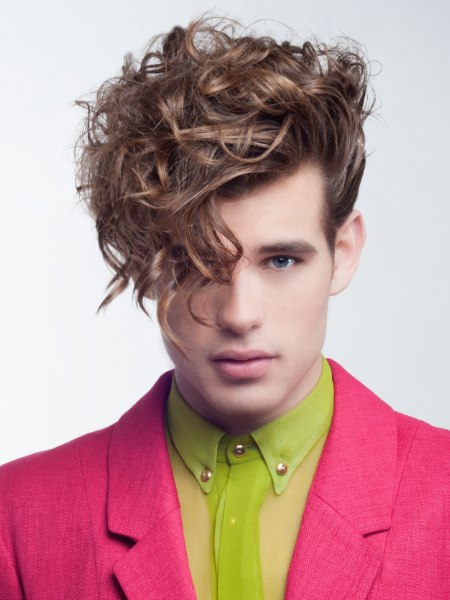 Neon colors and long locks are a match made in pop star heaven. You don't have to play an instrument to look like on the cover of a magazine. Use your natural curl to its full potential and style it up with some gel on the sides.

The defined curls have gentle highlights to add to the dimension. Pull them forward for a dramatic, cascading fringe.

Hairstyles: LLONGUERAS
Photography: David Arnal