"Chelsea Rock" by Mod's Hair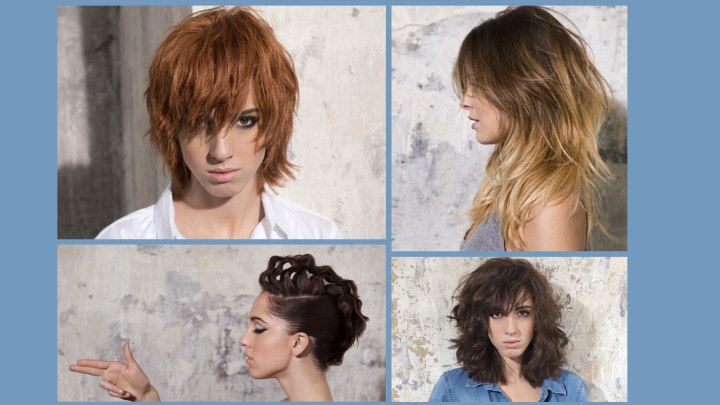 Warmer times are just around the corner and the latest collection by Mod's Hair reflects the wild, colorful, daring and just uplifting spirit of spring and summer with four new hairstyles. There is one cut for the most popular lengths from short to medium, over the shoulder and really long.

These rocking styles come with a memory of 80s rock ballad manes and much flexibility in styling. Each one of them can easily be dressed up or down. Hair colors are in the natural realm, but show fine tonal differences to create a delicate play of light and shadow. Finesse with a wild side, the must have for the new season!


Medium Long Layers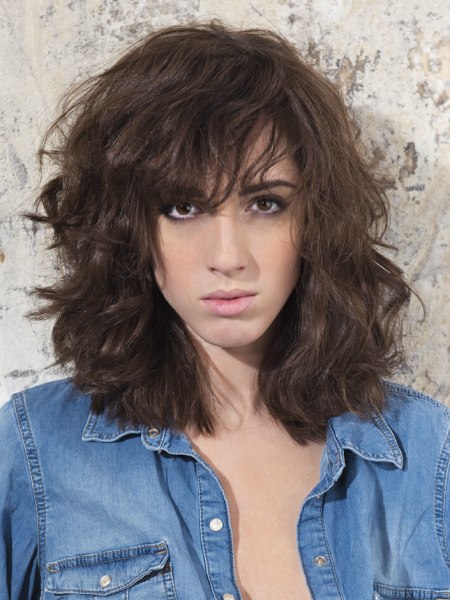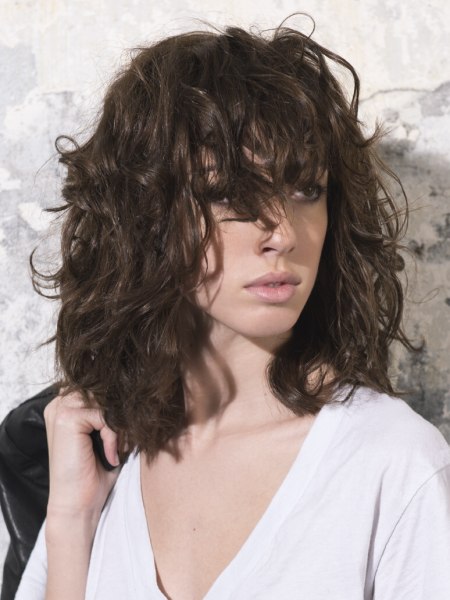 You can shake it, ruffle and scrunch it and it just looks better and better. The quintessential layered cut with wispy volume throughout is a classic of the most flattering kind. Here it is cut to shoulder length and with a side swept fringe.

The casual and wild nature of this hairstyle makes it a perfect companion to the once again so trendy denim outfits, but it looks good with anything else. Check out the lower picture for a great way to add some glam to the cut for sassy evening looks.


Strawberry Texture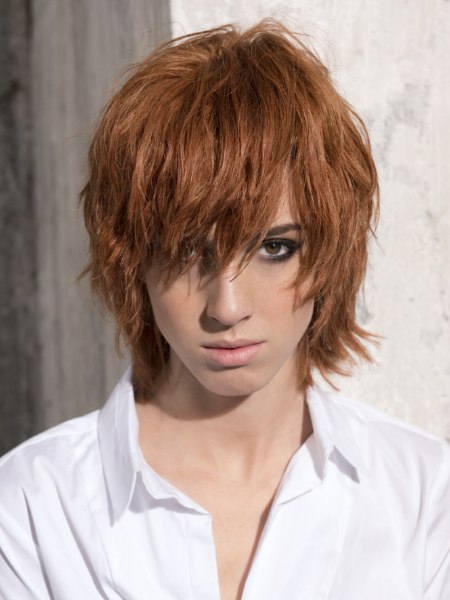 A strawberry blonde short shag with heavy texture looks great with this layered semi short length. The volume builds up on top and the center piece is the extravagantly long fringe. There is no visible part in all of this ruffled delight, but the bangs are split by a little wedge with the width of her eye.

To add to the wild impact the tips were pulled into the face and flare out on the neck. Spice it up with extra definition in the ends of the separate and elegantly messy strands.


Dark to Light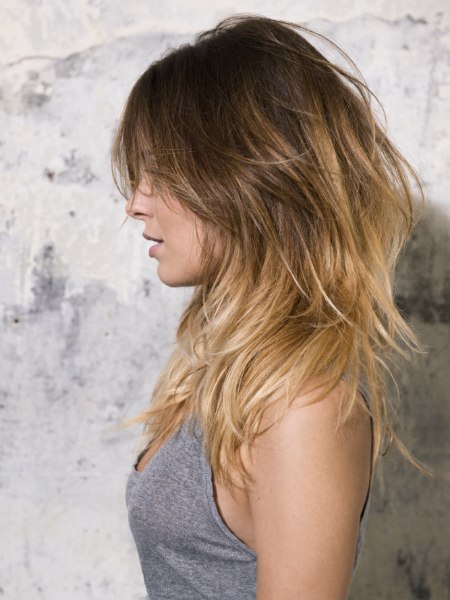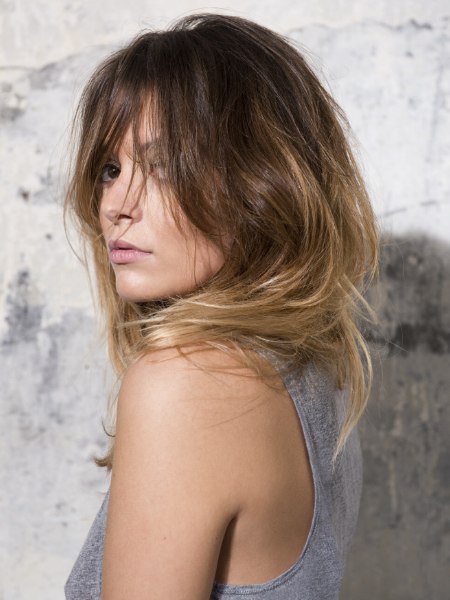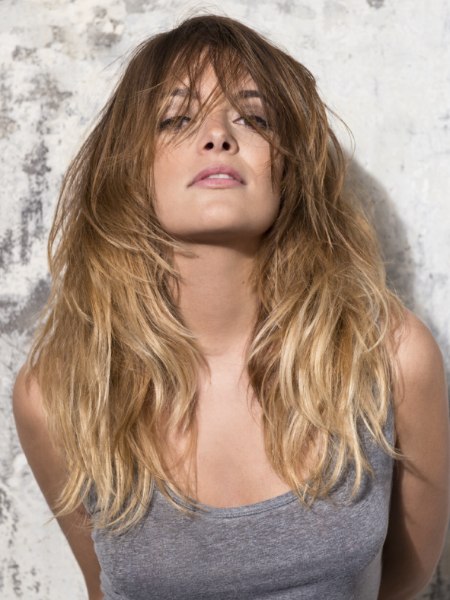 This hairstyle captures the essence of summer with the light blonde tips, a darker base and softly swaying lengths. The long layers bring enormous movement to the hair and have a very natural styling to underline the free spirited energy of this fabulous hairstyle.

It is casual and very stylish, just asking for large sunglasses and a colorful drink in the hand. The fringe is extra long and falls lavishly to each side. A little extra volume on the back of her crown shows effortless finesse and the messy styling is sexy beyond description.


Artistic Waves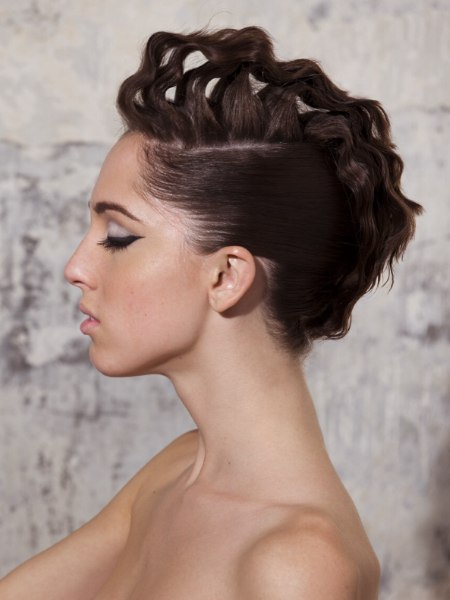 These waves come with a lift and are arranged in the trendy Mohawk shape in a strip along the center of her crown. There is no braiding involved in this creation and there are not even any pins, at least not on top.

The hair was brought into shape with a curling iron and is well "starched" with a good styling product. Then the individual segments were arranged to overlap each other while allowing gaps in between them. The entire rest of the hair was combed back with a smoothing creme, rolled in and fastened in a tight and invisible banana roll. Edges from the top design smooth themselves over it and slowly fizzled out right at the nape.

Hairstyles: Mod's Hair
Hair: Olivier de Vriendt
Make-up: Benoit Guinot
Photography: Guillaume Bérard