Wonderland by Klaus Peter Ochs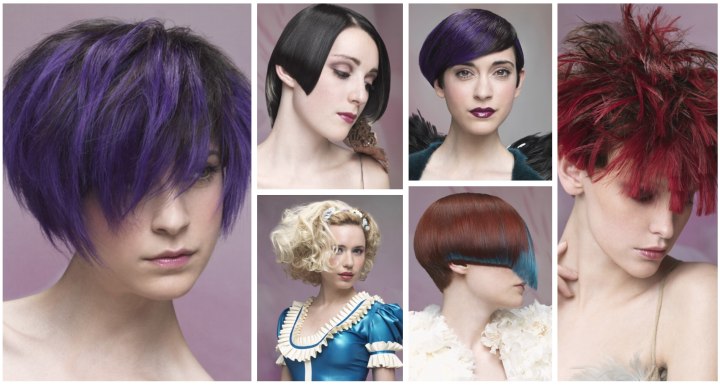 Live your own fairy tale! Get ready for your own happily ever after starting with a new hairstyle. Klaus Peter Ochs dove into Wonderland, had tea with Alice and came back with one of the most beautiful collections of hairstyles ever!

Enchant and amaze with hair that is exquisitely playful, sensual and dreamy. Retro style and a little touch of avant-garde capture a new flavor of bohemian looks. Ochs brings out the essence of each type with daring lines, sleek, textured and curled surfaces.



Colors are made in fantasia as well with candy colors that stand out against natural hair tones. Dare to dream and ware your dreams in your hair!


Feathery Dream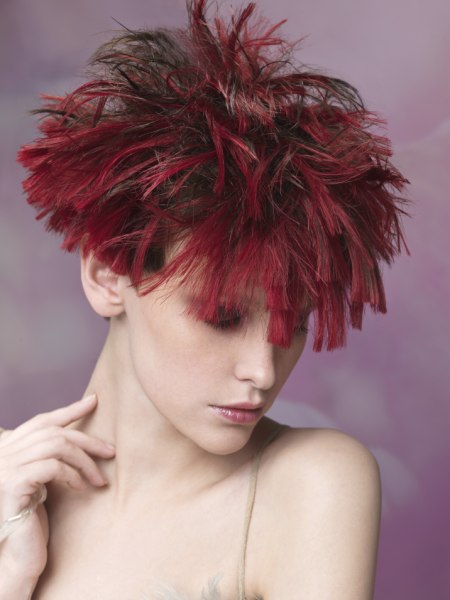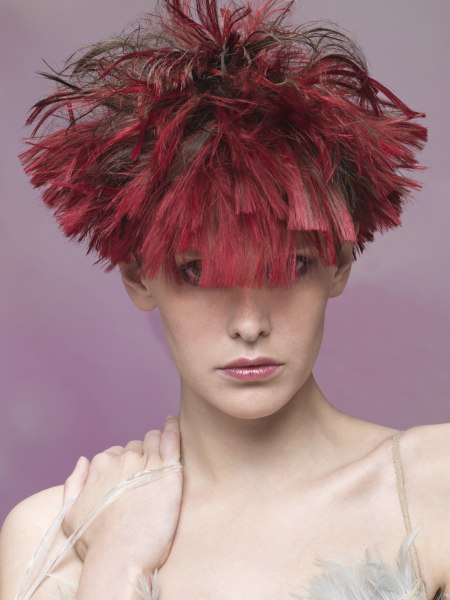 Spread your wings and fly with Klaus Peter Ochs to fairy tale land. The short hairdo with its radical texture will make you fit right in. All of the hair is cut at about the same length above the ears, with a blunt edge on the cutting line.

Brown and red are an unusual but extremely beautiful combination. Both hair colors appear with different textures. The brown is teased and unruly, building much body within the look. Wine red flat strands jut out all over for a fun and joyful effect.


Asymmetrical Bob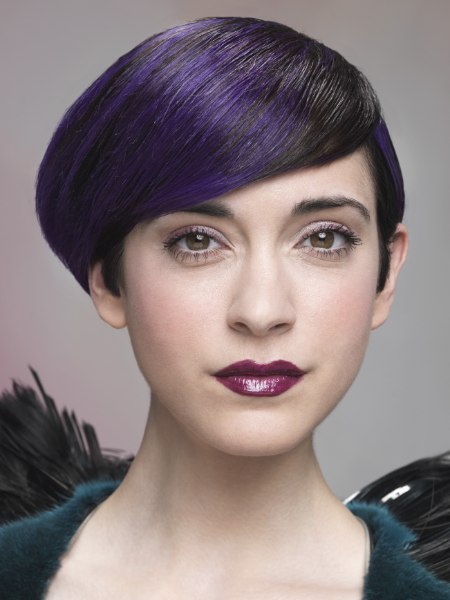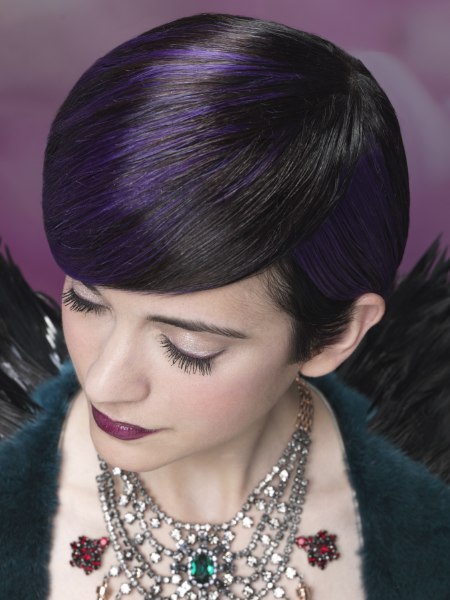 Purple and black make this short asymmetrical bob a dream that you can wear. Mysterious and elegant with a modern and even avant-garde spirit. The hair was cut with the highest in precision, paying special attention to all of the fine tuning around the edges while including gorgeous details like the little point in front of the ears.

The shape of the hair flows as beautifully as the color does. This kind of soft curves and the marbled transition of hair colors can only be made in wonderland.


Tea Time with Curls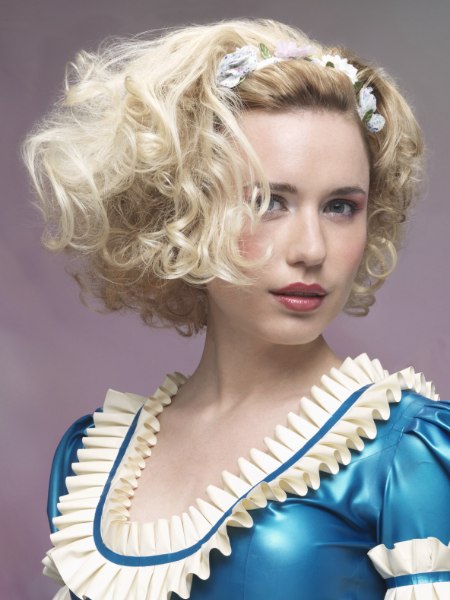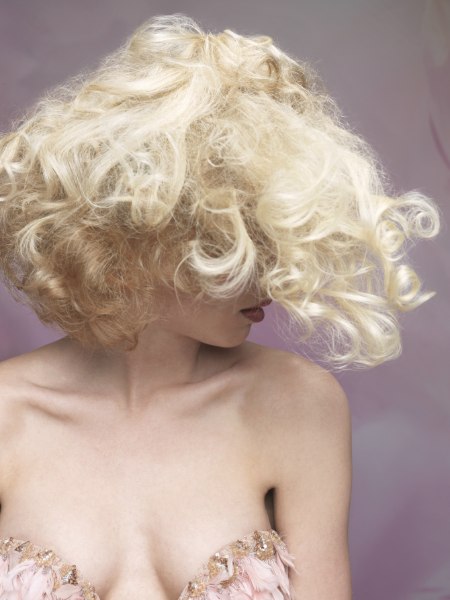 A bit of Alice is in all of us and wonderland is where we make it. This adorable short hairstyle with thick curls and plenty of volume looks very fresh and summery with a small band of flowers and leaves worn almost like a tiara.



A range of blonde tones includes darker hues at the roots and the brightest, lightest teasing the senses in the top layer. The length reaches the line of the chin and is cut in an even perimeter with short hair in the neck and the longest strands are falling right from the top in their whimsical curly delight.


Metamorphosis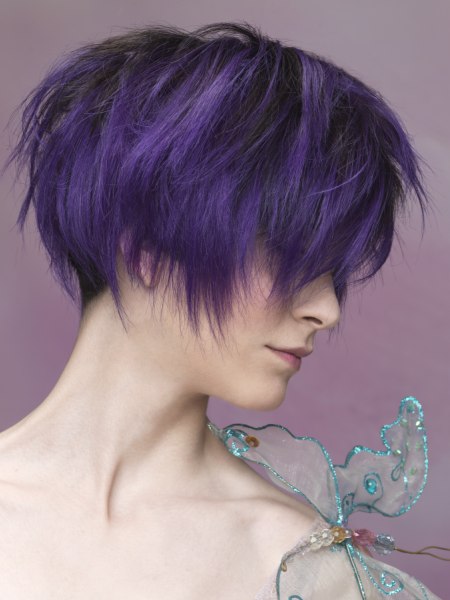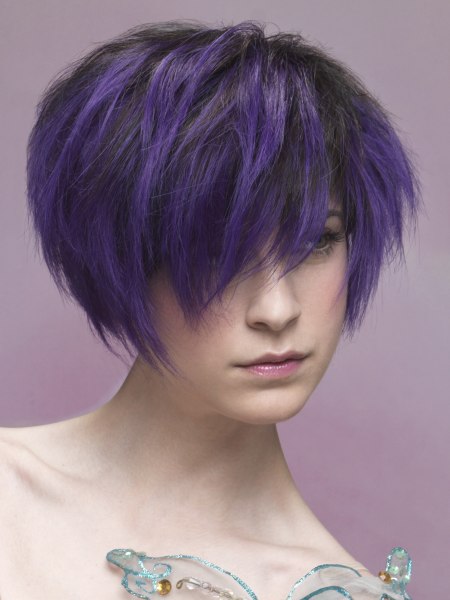 Like the butterfly on her shoulder, she experienced a total transformation. Take a look at the two photos below on the right. Cutting her long hair and a change of color, both rather bold and full of fairy land drama, changed her into a resident of the land of creativity and style.

The new short cut features much feathery texture, different lengths and contrast of hair colors with black and a beautifully magical morning glory purple. The fringe is low and the volume high.


Shades of Night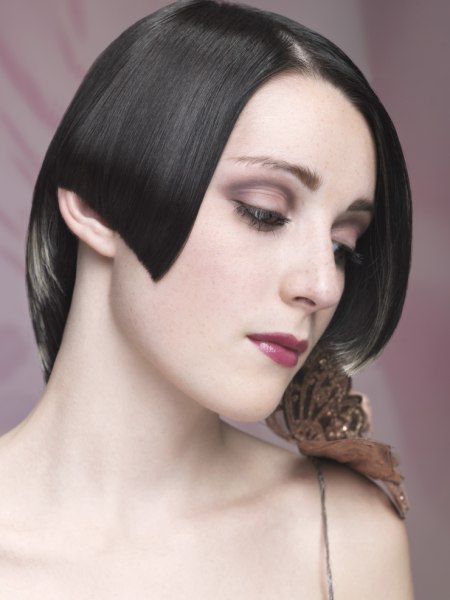 Black and silver like a night lit by the full moon. Straight lines continue the bold theme in the shape of the hair. It is short, sleek and filled with enchanted geometry. All exaggerated to make it stand out.

The front is cut like a retro bob with a square point accentuating her cheekbones and smooth lengths framing her face. The neck is angled and long. Tiny silver accents can be found right on the very edge of it. This look presents a Gothic type of romance and melancholia.


Blue Surprise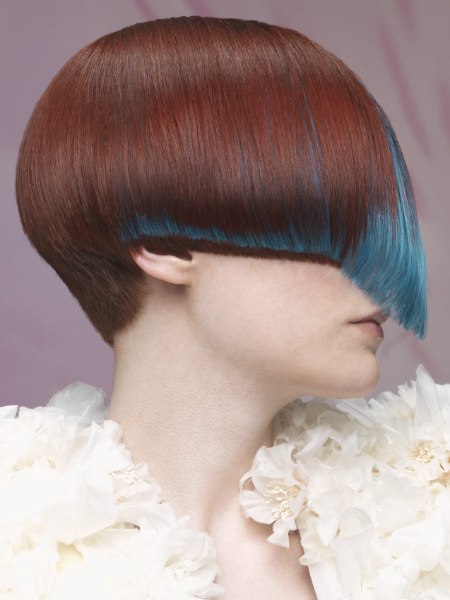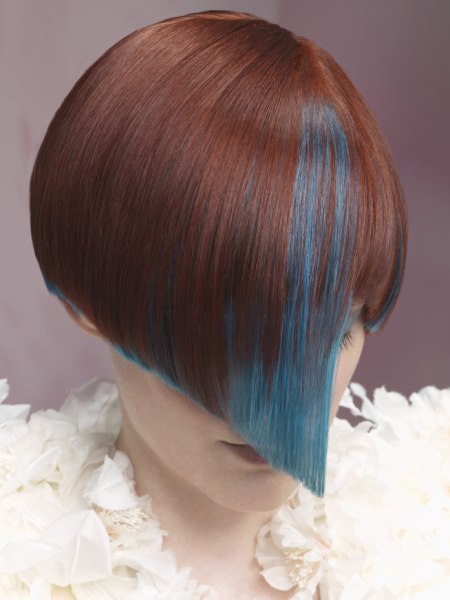 With the contrast of playful white flowers in her outfit her short graphic haircut takes on a very surreal air. It also reminds of masks seen at the carnival in Venice and if you don't get to your salon quick enough it will disappear again like a mirage.

A beautiful trend look that comes with an elongated front, a break in the straight line on the side and a change of color. A warm reddish brown transitions into a sky blue dream and overlaps it on the way. Every move of her hair will bring out another pattern in the color!

Hair: Klaus Peter Ochs
Artistic Team: Siriluk Schwer & Franco de Palma
Make-up: Florent Pellet
Photography: Cyril Lagel