VOG Coiffure - SS14


Watch the model's transformation from long to short hair and get inspired! This beautiful collection by VOG Coiffure shows once again that less can be so much more. Starting with a wild wet look mane full of layers and adventurous texture she ends up, 5 cuts later, with a radically diagonal short hairstyle with a dominating fringe.

In between are a variety of stylish moods ranging from voluminous diva to a soft retro, rockabilly look. You can go from long to short in one big step, but it looks like too much fun not to try out all of the stages in between!


Long, Free and Wet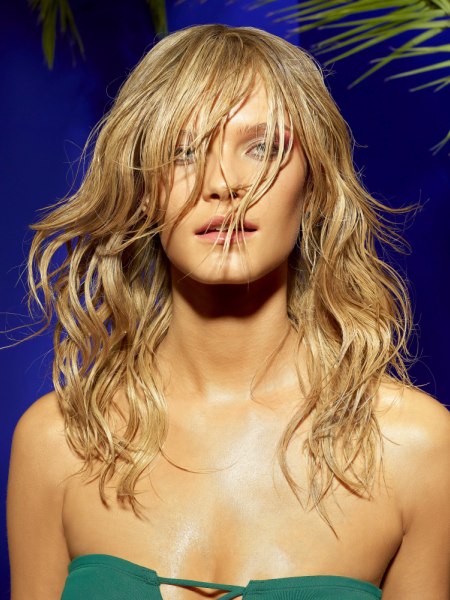 Nothing like a long day on the beach and coming back with the hair to proof it. Her tresses are wavy, swaying in the rhythm of the ocean and giving her this sexy and mysterious mermaid look. With long layered hair you are halfway there already.

If there is a lack of beach and sunshine, get this wet look with some golden highlights and a loose styling after the hair was treated with shine enhancing styling products.

Strands fall separated and follow their own rules. This is only the beginning of her journey through haircut wonderland with the goal of finding the perfect look at every length from long to short. Get on board!


Full Throttle Volume Layers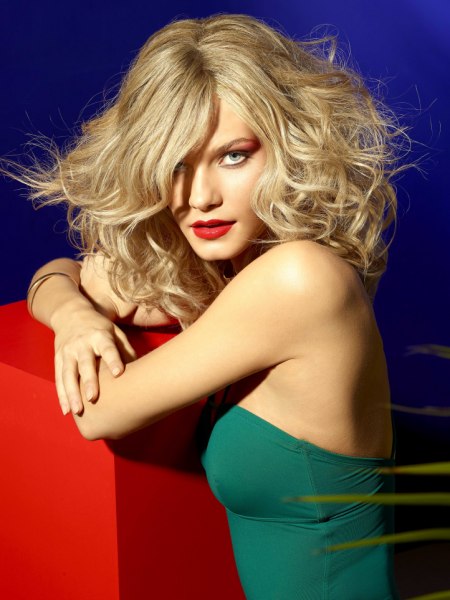 Get your minx on and seduce the world with this full volume, high intensity, layered look. Now the hair is cut just a smidgeon over shoulder length and is able to bounce up much more with the new lightness.

Thick curls frolic around in the lower perimeter, quite a contrast to the sleeker top with a deep and wide side slung fringe. A sexy and utterly alluring hairstyle with just the right amount of messy strands.


Medium Long and Preppy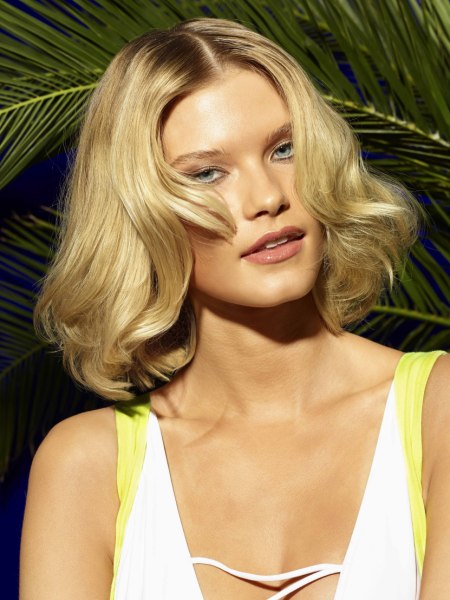 Tennis court, campus or bistro, wherever you show up with this adorable hairdo, jaws will drop. A medium long bob gets more movement with some strategically placed layers. The resulting curvy strands caress her face on both sides and do a trick with her eyes that are suddenly even more magically mysterious than before.

The lower ends are curled inward and a center part keeps it all nice and balanced. Simplicity wins and almost shoulder long haircuts are a great step in the transition from long to short, as it is still long enough to wear up or in a ponytail, but hardly reaches the shoulders.


Shaggy Chic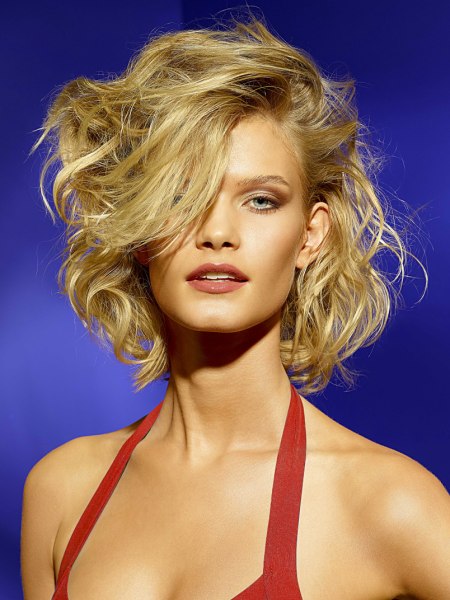 The long fringe remains, but this look has not much else in common with the posh style before. More layers and a beveled shape with crazy and fun movement all over are the next step in her transformation.

This medium short wild hairstyle stands out with swooshing movement of the top hair that seems to have been taken there with one move of her hand. A little messy and much lift in the top roots guarantee the sexy factor. A lightweight cut with enormous flexibility. With such great design the styling options are endless.


Retro Lift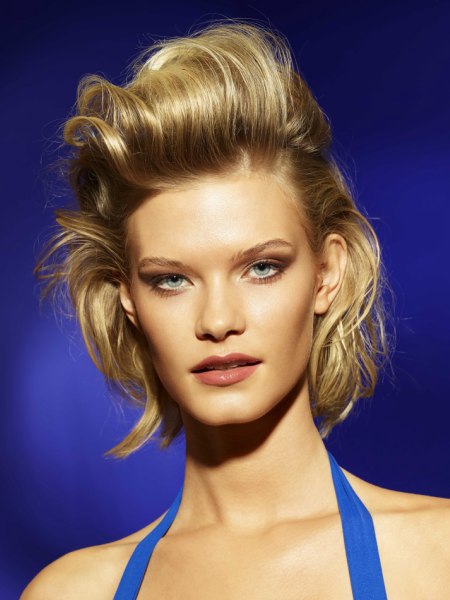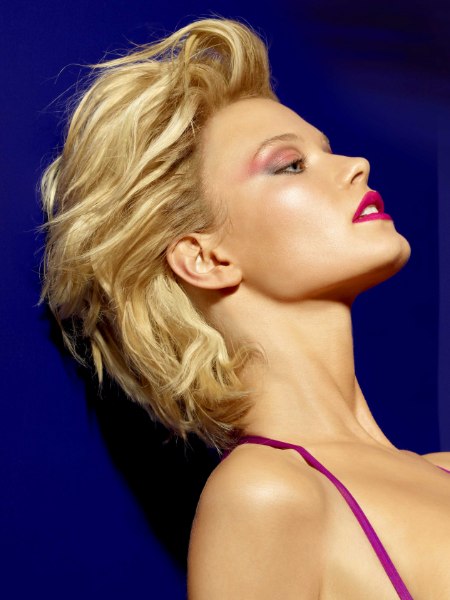 What to do with a long fringe, when you want to show all of your face? Just lift it up in a retro inspired style. The famous rockabilly quiff comes in many shapes and sizes. Here the entire width of the bangs where taken up, teased from the back and then smoothed over to form this fabulous surge of blondness.

Some spray or modeling crème in the roots helps with the standing ability and another mist all over keeps it together for a long night out. To finish, just tug the sides behind the ears, easy and no fuzz for a super cool appearance.


Modern Short Cut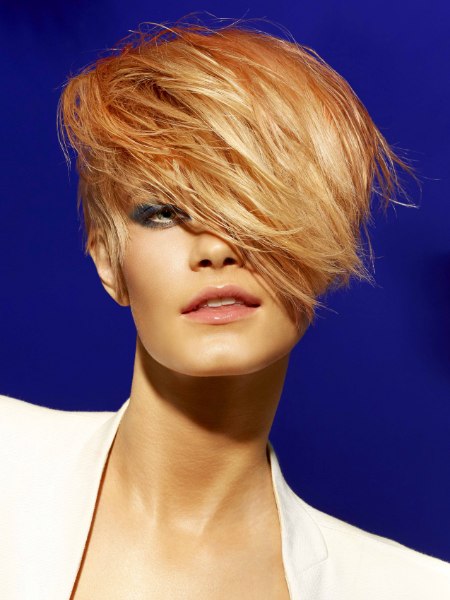 Applause for those bangs and for a completed step by step transformation from long hair to a super sassy short look. This Rihanna way of wearing an asymmetrical short crop is sultry and fresh, now with a transparent glaze of copper on her blonde base color.

This slight reddening of the color goes great with her lightly tanned skin tone. The hair was styled into the face from way back and falls into a daring triangular shape. Keep the surface messy and have fun with it!

Hair: VOG Coiffure
Artistic Director: Bruno Weppe
Make-up: Carole Lasnier
Styling: Audrey Taillée
Photography: Vincent Alvarez