L'uomo by Paul Gehring for ALCINA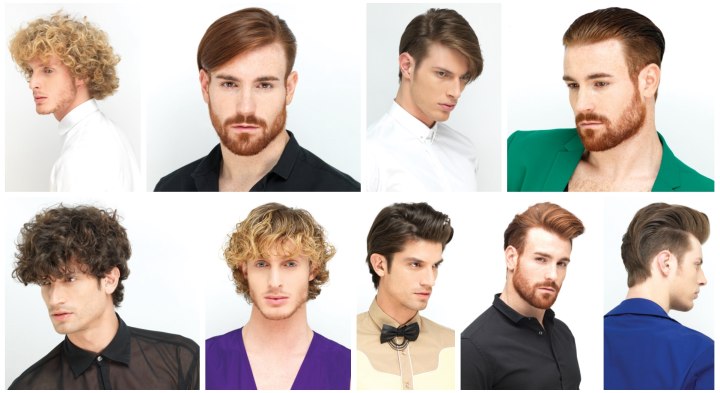 Undercuts, curls and adventurous fringes are in store for the fashionable man this season. Hair fashion for men is thriving with new takes on old classics and very refined styles, that are highly creative and masculine. Low side parts are a major design element as well as a fine balance between control and allowing the hair to flow according to its natural course.

Hair colors for men remain grounded with shades of blonde, brown and black, but not without some playful and effectful applications of dark and light to enhance. To up the ante even more, each style comes with alternative styling suggestions. Versatility is in!

Click here to watch the video of this collection.


Wet Look Curls for Men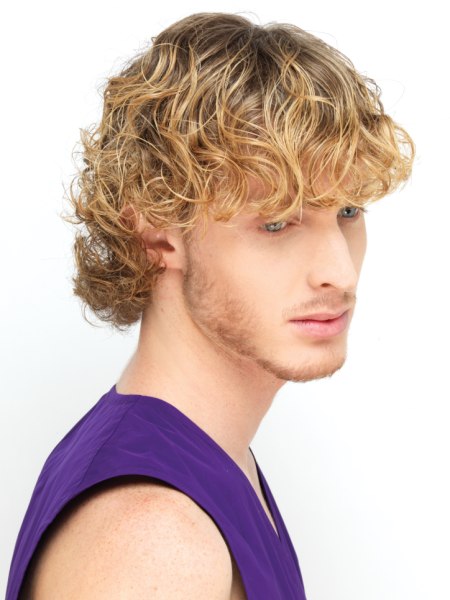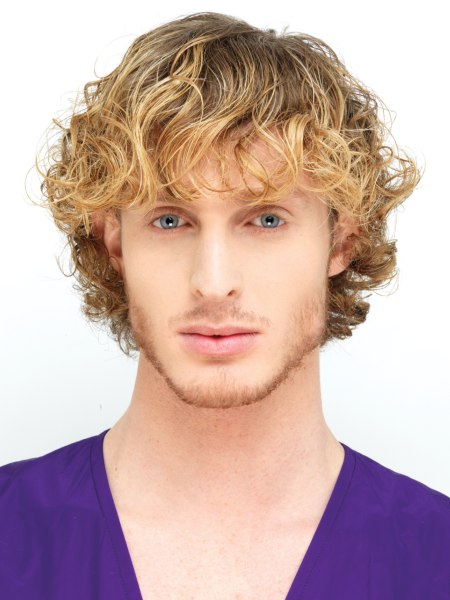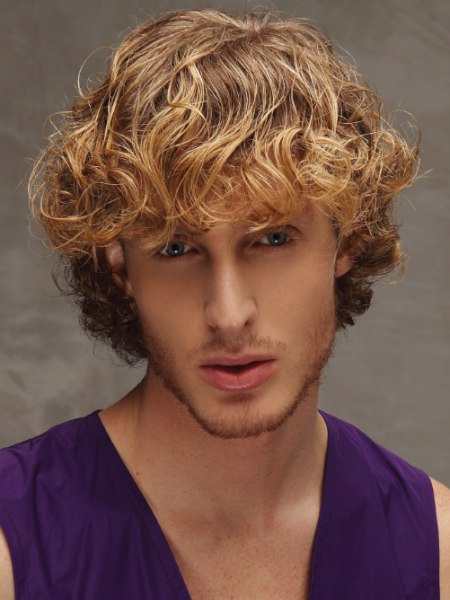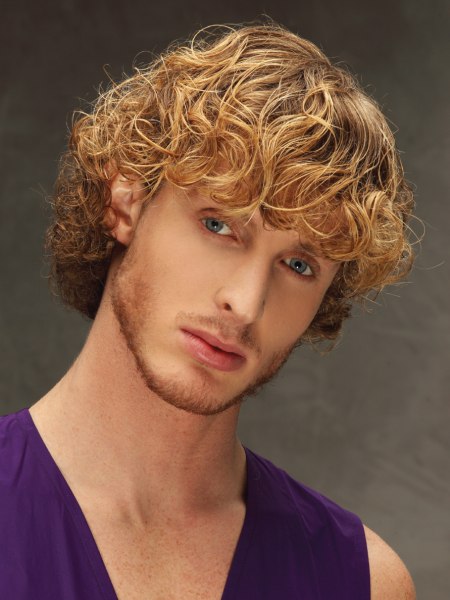 Sporty short curls are spruced up with a little gel to give him this fresh out of the water look. The longest layer reaches from the top to the length of his deep fringe. From there on the hair is layered in a steep angle.

A short neckline and much springy texture throughout makes this a perfect cut for active men with a natural curl. Just wash, ruffle through it and go. Check out the next image for an alternate styling.


Abundant Curls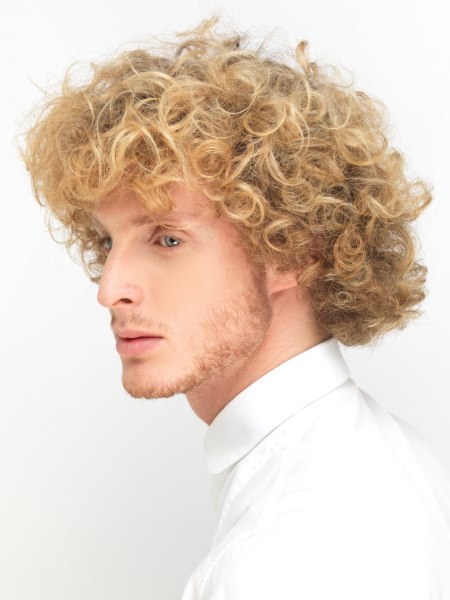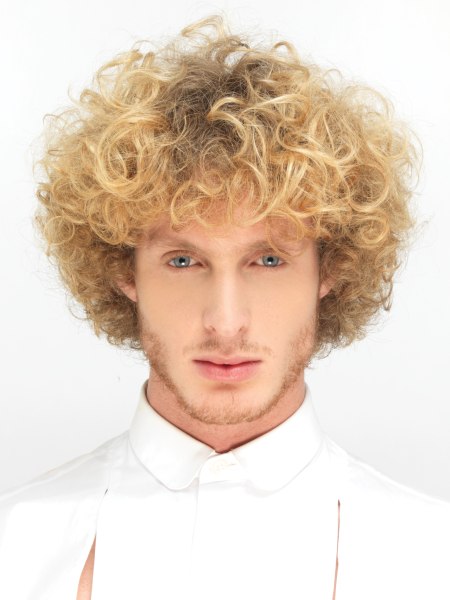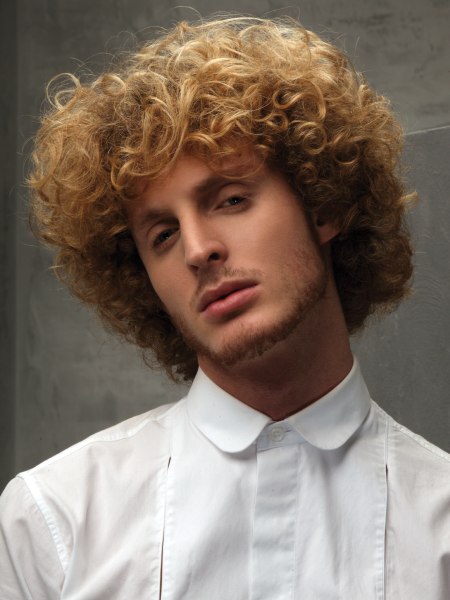 Without any wet look product the curls in his layered cut spring up to their full volume. Now the importance of the layers becomes even more evident, as they control the shape and keep things manageable as well as light and balanced.

The long fringe and short neck are seamlessly connected by the angled sides. His hair color is a very natural blonde with slightly darker accents in the back and underneath. Natural and sunny combined with a neatly groomed short beard.


Stylish Undercut for Men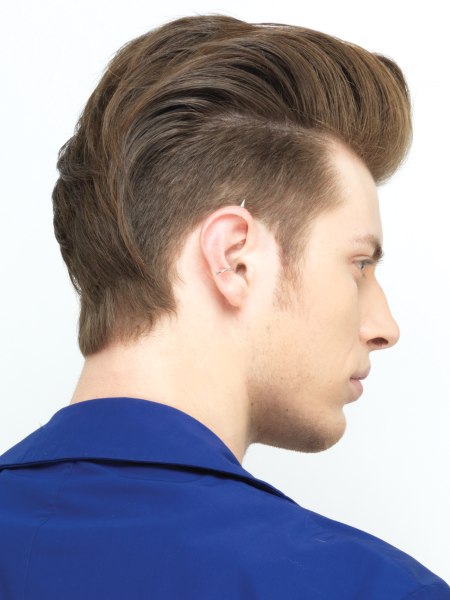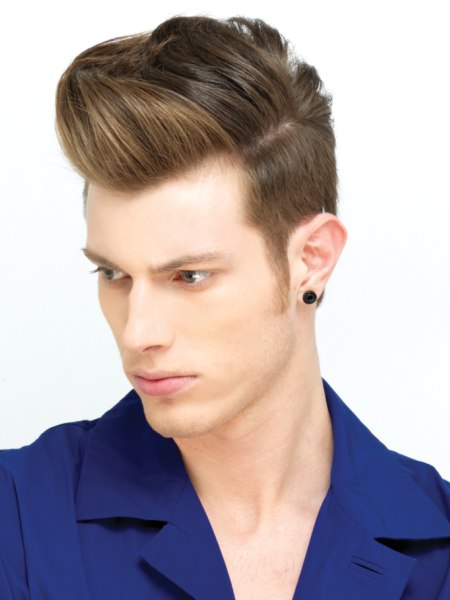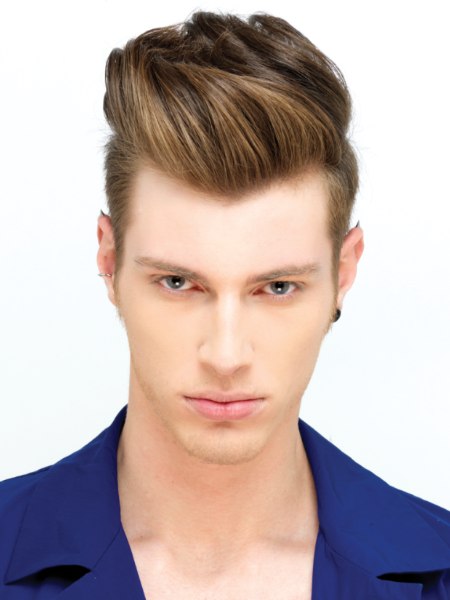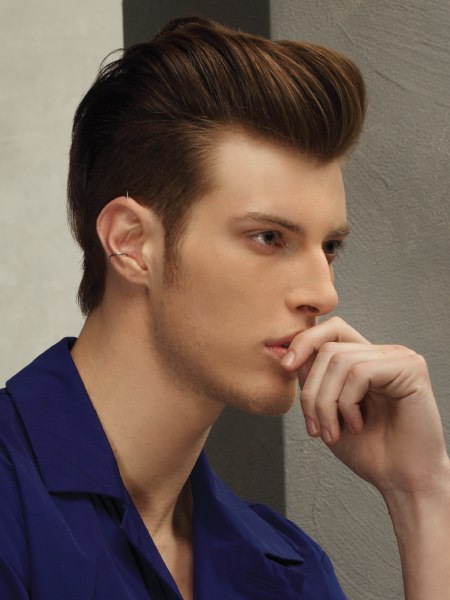 As versatile as it gets and infused with extreme style in from follicle to tips. The magic is done with a super short undercut on the sides and top hair that has a generous length of at least a couple of inches. It shortens gradually from forehead to the neck.

The cut also features a very crisp part between the sections of differing length. Here the top hair was lifted and styled to a retro quiff that falls in a soft and fluid flow towards back. Take a look at the photos below, which show other angles of this handsome look.


Classic Cut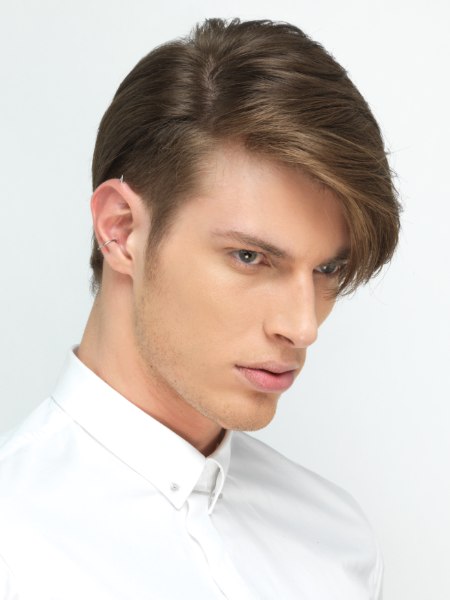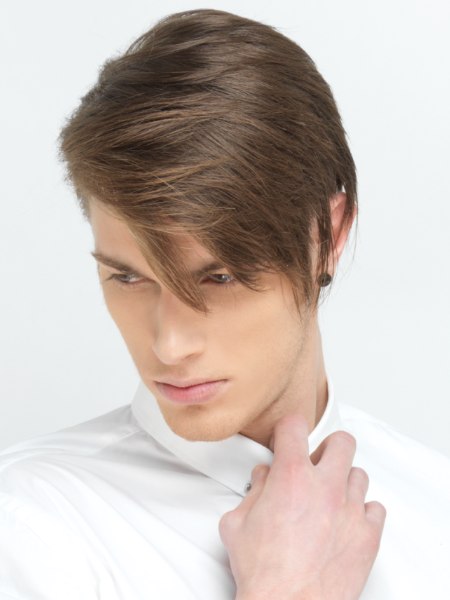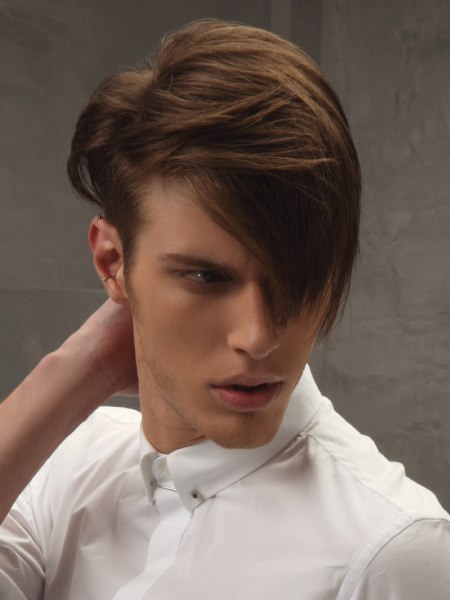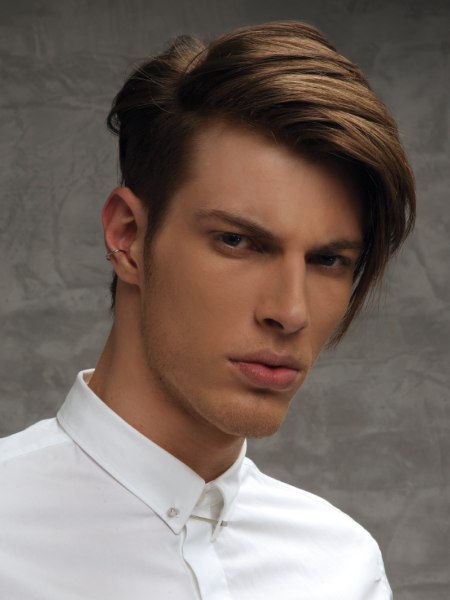 He is serious about his looks and uses the latest trends to bring out the best in his features. The shape of a classic men's haircut is transformed by a section with a very short undercut right before the ear and connected to his groomed sideburns.



The top hair has enough length to be worn in many different ways. Here it is parted low and moved over to one side, with a nice little swing in the fringe. The bangs are in fact the longest part of this cut. Check below to find out what more you can do with them!


Undercut with Beard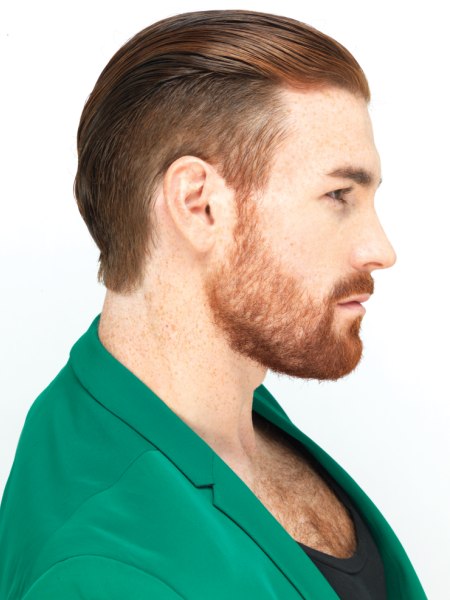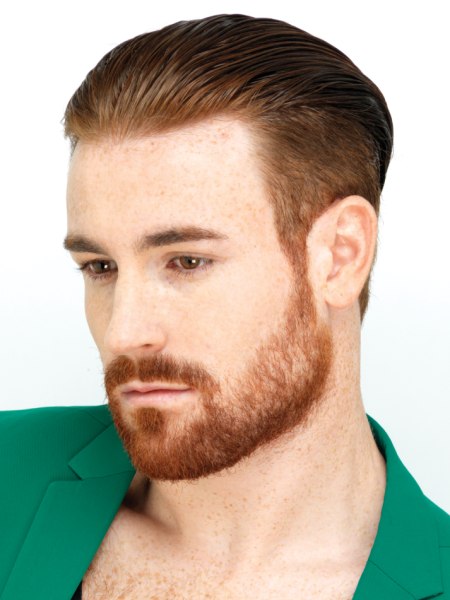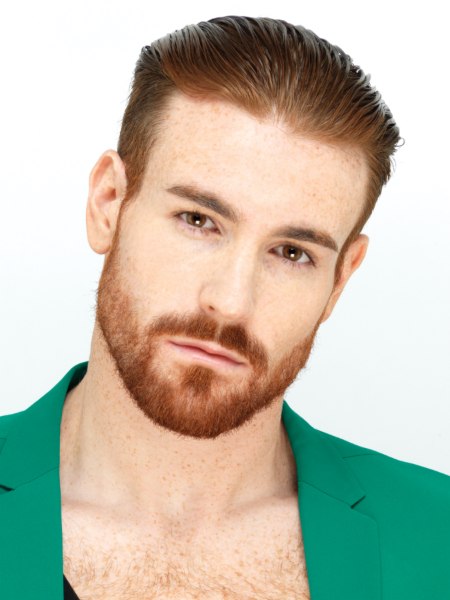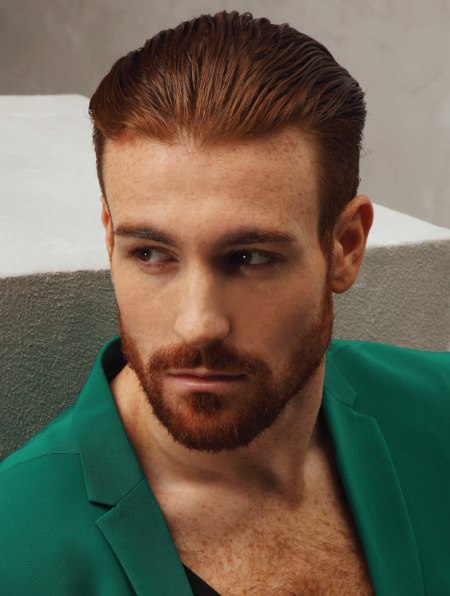 This neat beard just seems to go on and on. It has the same length as his short undercut hair and both are connected via the bridge of his sideburns. The top hair, separated by a clean line, is significantly longer and styled form fitting from front to the back. This style also features some interesting coloring effects.

Very subtle lines of a medium light, reddish blonde stream through his brown hair and are also reflected very naturally in patches of his beard. See below for the other angles of this masculine and super cool style!


Sidepart with Undercut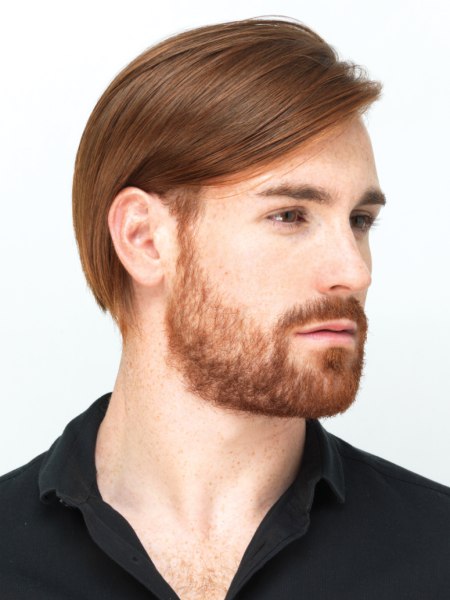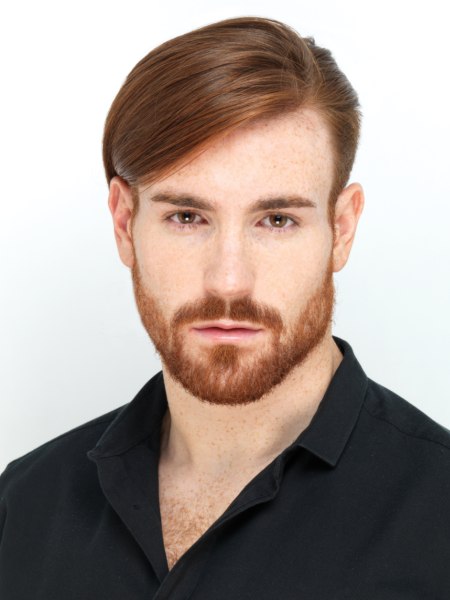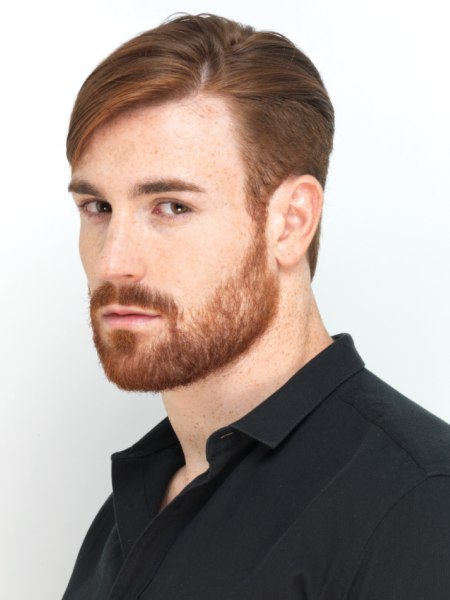 The fringe is long enough to be tucked behind one ear and that is not the only surprise in this gorgeous haircut for men. Simplicity finds finesse and all comes in a radiant hair color, which is almost natural. A light reddish tint in his beard repeats itself in small strands through his hair.

All about this look is smooth and sleek. It brings together a classic look with a modern attitude expressed in all of its fine details.


Sleek Top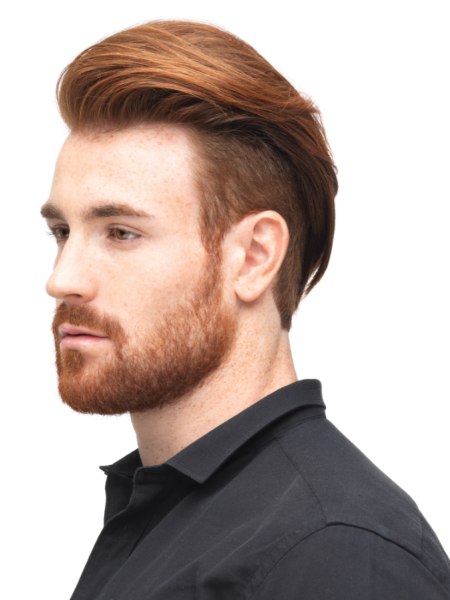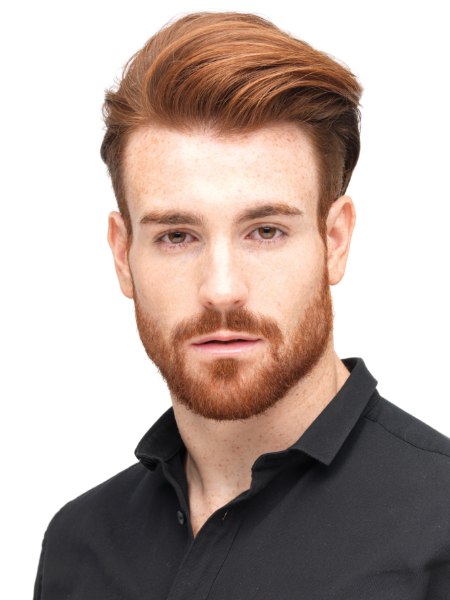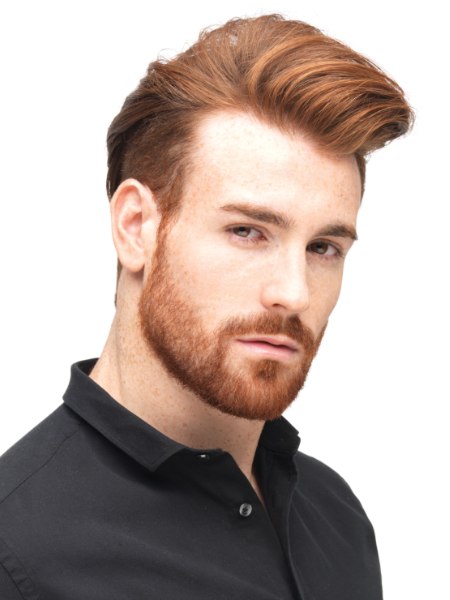 Modern warriors of fashion wear their hair with undercuts. A most versatile design allows him to change his look when he wants to, just with a move of the comb.

The top hair is long enough to cover the undercut section on the side and is styled towards the back in a sweeping curve. Everything seems to be in motion.


Sleek and Tamed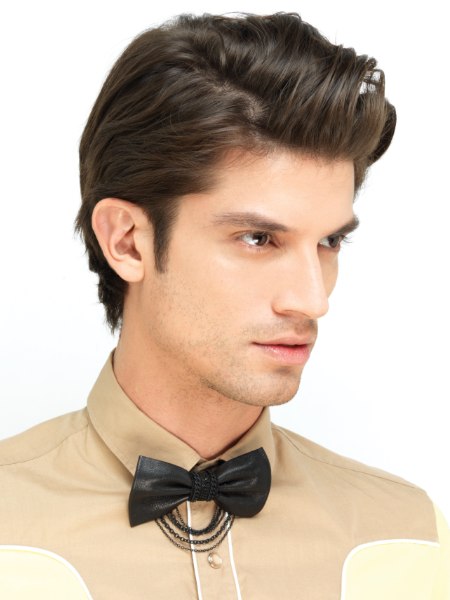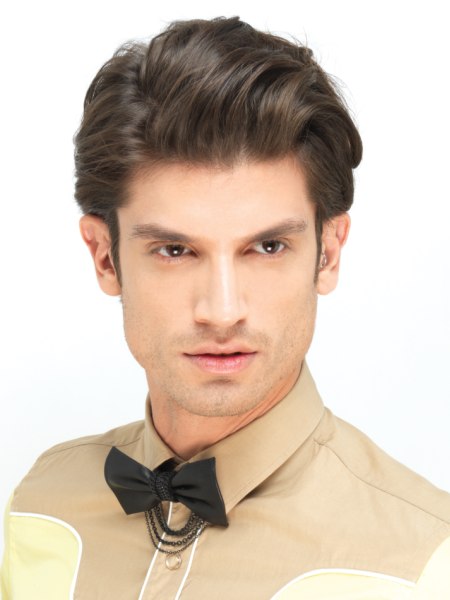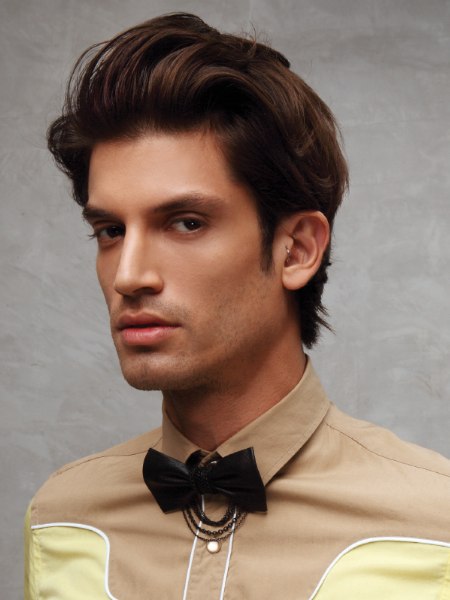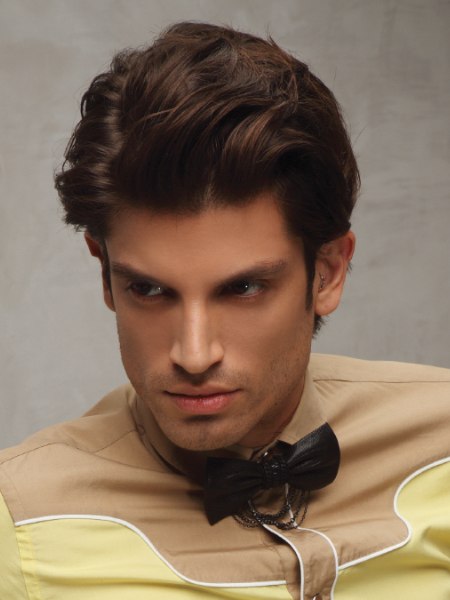 The length of his hair gives him great styling opportunities. He can wear it wild and free, but also all posh and controlled with a little bit of styling product. The vintage feel of this ruggedly styled hairdo is sexy and trendy.

Contemporary tradition is the word of the day and it can also be found in his bow tie accessory that underwent a modern make-over.


Full Curls for Men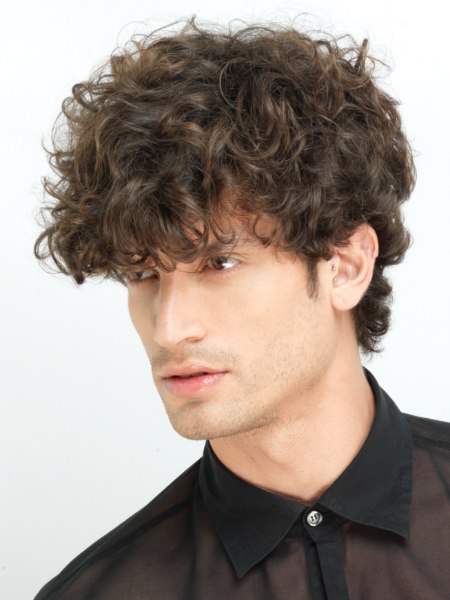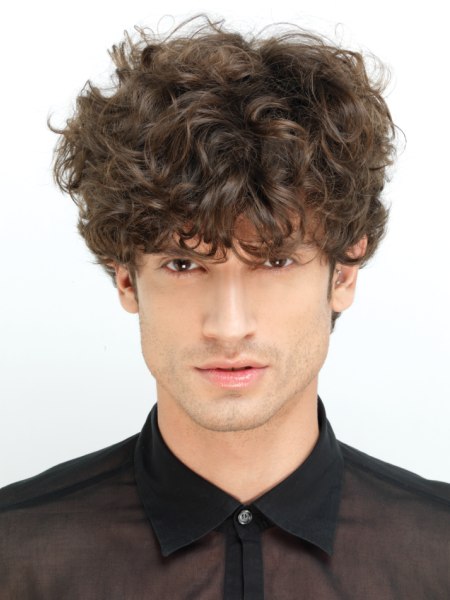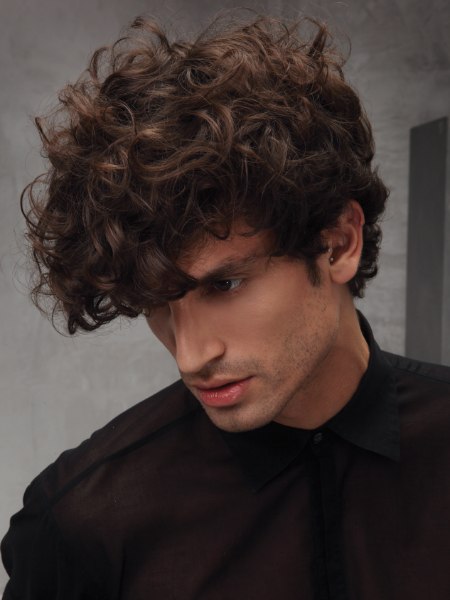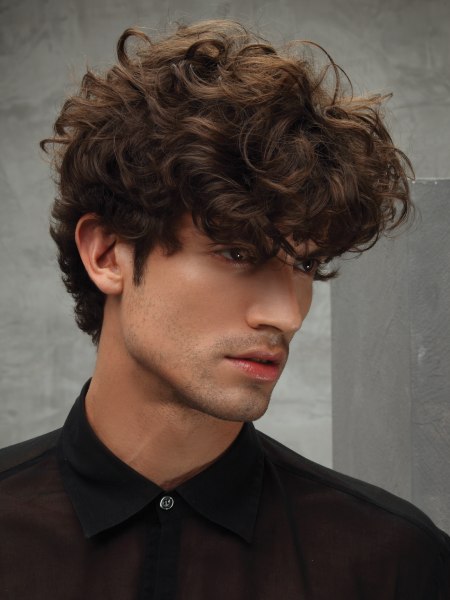 This fabulous collection started with curls and ends that way. Dark, Latin style curls throw a mysterious shadow over his eyes with a low sitting fringe. The sides are short enough to reveal the ears and the neck is practical and short.

All power is in the front and with just a little curl enhancing gel this look will last him all day and all night.

Hairstyles: Paul Gehring
Photos: ALCINA