Guys & Dolls Intercoiffure - Spring 14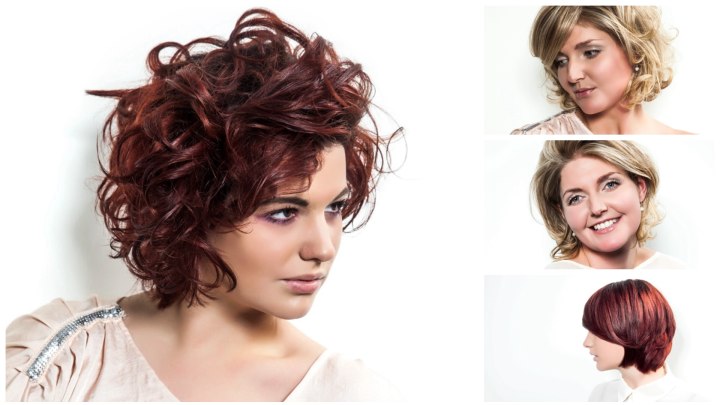 This small collection was created for women who are looking for a short to medium length haircut.

Often the decision whether to go short or keep it longer is not that easy and this type of length provides the manageability of shorter hair and it comes with the volume and opulent luxury of long hair.



They can also be great intermediate solutions on the way to let the hair grow or a step to shorter cuts. These four styles are through and through feminine with soft lines, curls and sensual colors.


Soft Neck Length Curls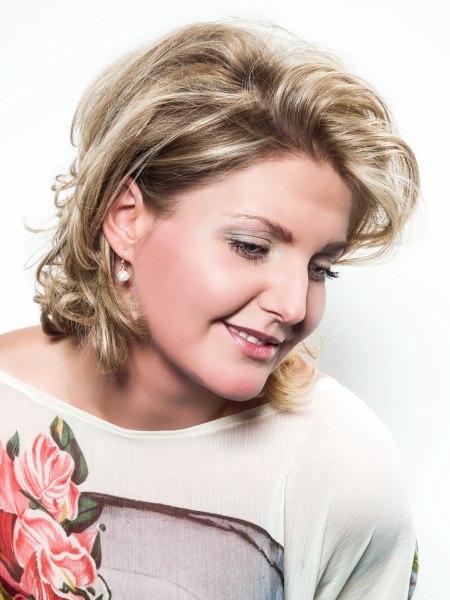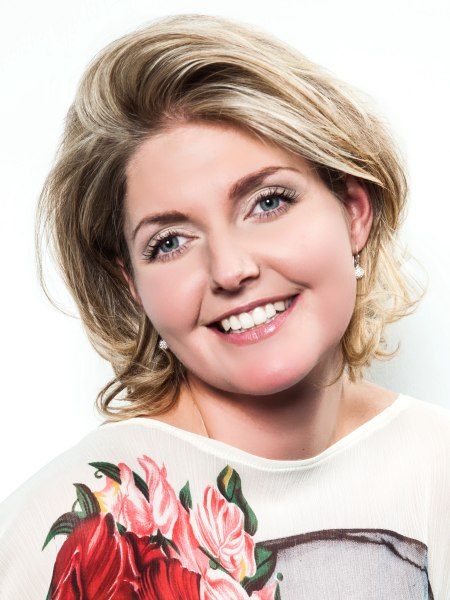 A not too straight side part adds charm to this soft medium long hairstyle. All is in motion and the curls bounce up around all edges. Sweet and soft with highlights to create much light and shadow, this is a great every day look that does not require much styling work.

There is a little lift on the roots, which quickly creates a good body in the hair. The sides are tugged behind the ears for a casual touch that also keeps the face free.


Stylish Curls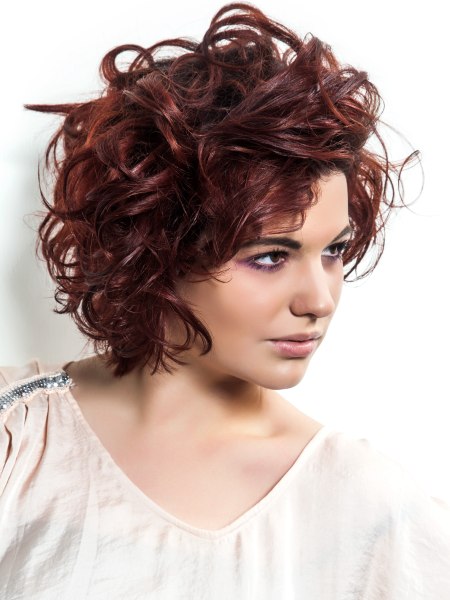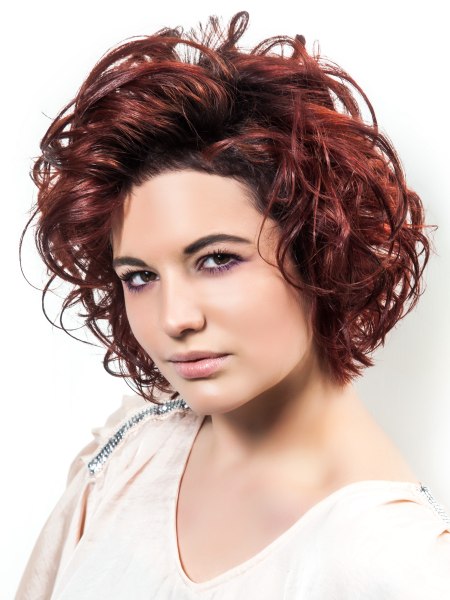 These curls are spicy in their own, very individual way. The unusual texture of the long coiled layers derives from keeping the single strands separated. So no brush allowed once the curls are set! Instead use a curling iron to give them just a little more twists and roundness, allow some ribbon like texture too.

Then just use your fingers to pull it all apart and direct it to just the right place. One side has more weight than the other through a side part, that becomes invisible underneath all of the gorgeous and passionate mass.


Round, Straight & Collar Length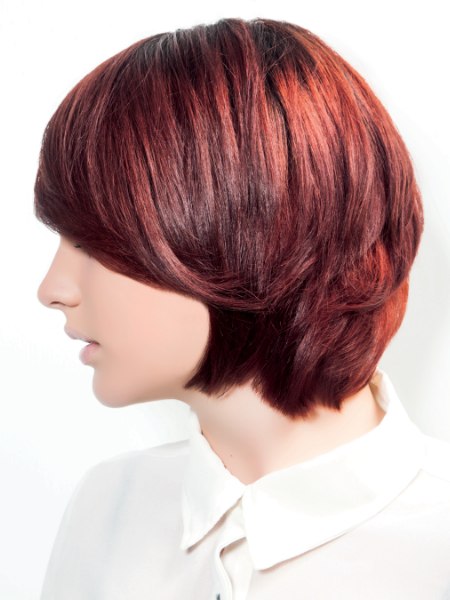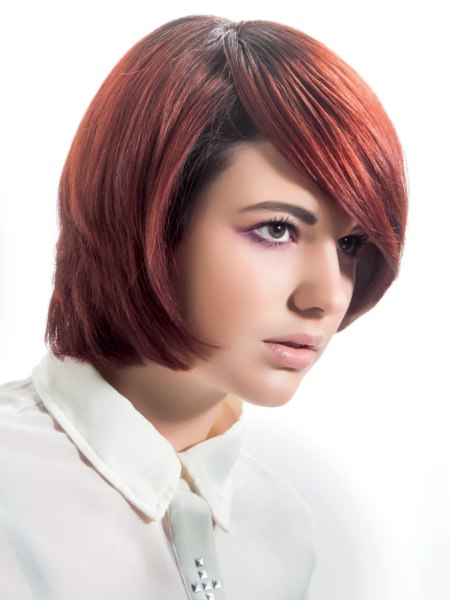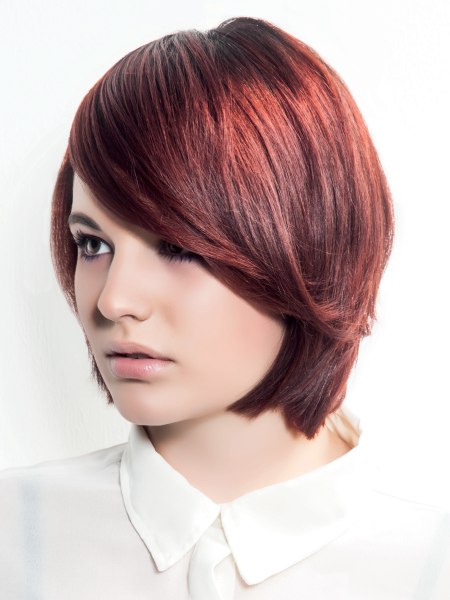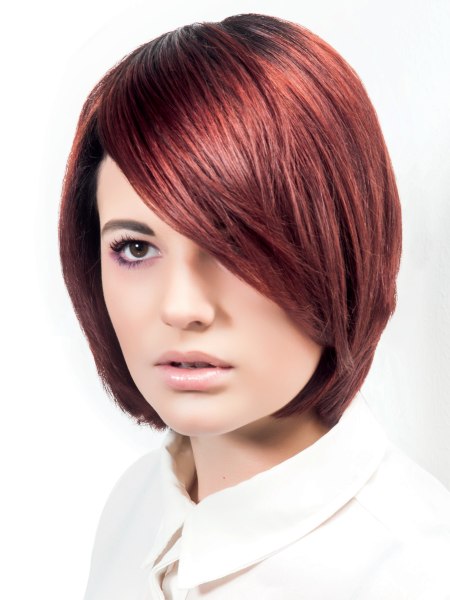 Tones of dark red with generous highlights set the mood with this beautiful short collar length hairstyle. An angled line defines the long side fringe and curls up just a bit in its final tip.

The area below the ears is layered for a beautiful round top and much movement in the lower perimeter. Here it is all about the shine. Use a good conditioner and a shine serum as the last touch.


Dark Blonde Curls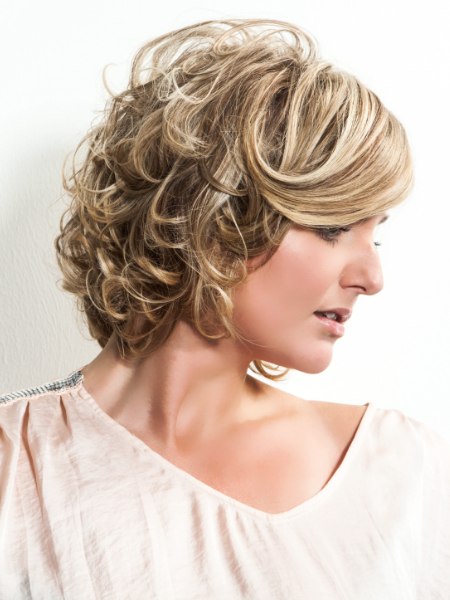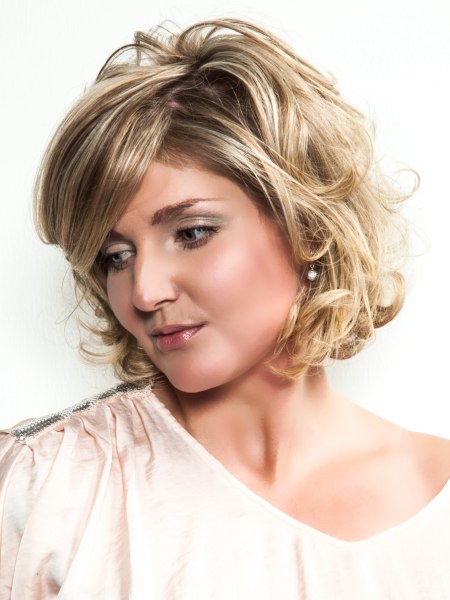 A classic in every curl, this easy to wear hairstyle is flattering to the max. Much curly action in the back is balanced with a sleeker front, which falls in a low and well defined curve on the side of her face. A curling iron is the most essential tool to create this look.

The hair color consists of an array of tones from brown, dark blonde to a light beige blonde. This gives it this lively and luminous appeal.

Hair: Sasscha Hirtsgaard - Guys & Dolls Intercoiffure
Make-up: Sasscha Hirtsgaard
Products: Paul Mitchell Denmark
Photography: Bert Goeman