Dreamstate Collection by L'ANZA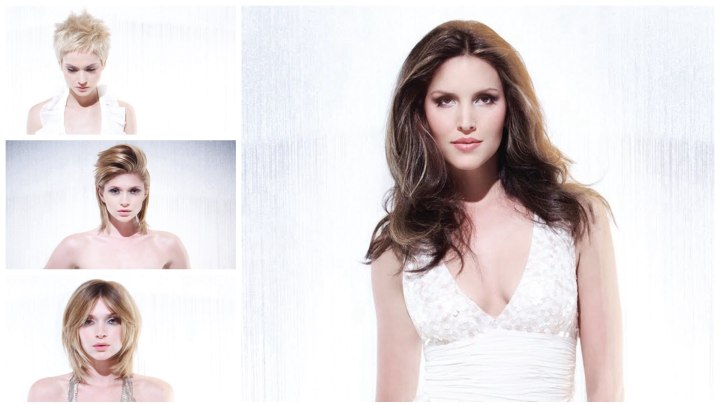 There are dreams that you never have to wake up from. The hairstyles from this collection will take your dream state into your waking hours.

One long, a medium long and a short cut reflect this place between the worlds and engulf you with sheer beauty. As the lengths grow shorter the colors become lighter going from a brunette long and wavy look to a platinum blonde crop.



The shapes are as soft as can be, flowing and flattering with much movement and simple design. Center and balanced they radiate purity and sophistication. Perfectly placed highlights add an out of this world shimmer.


Brunette Volume with Highlights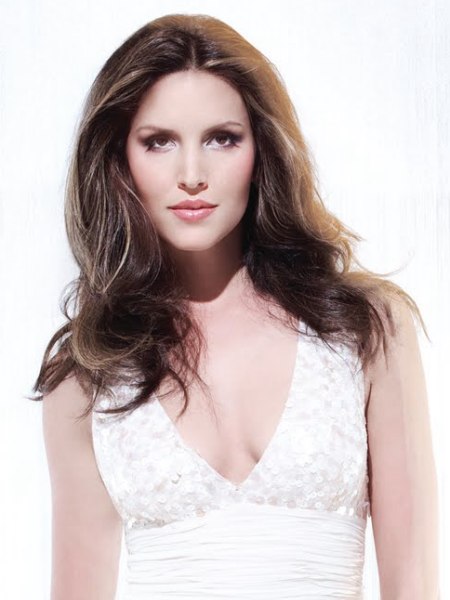 The bright highlights in her long and layered dark brown hair gives her a magical and ethereal appearance. This gorgeous mane was parted right in the center leaving the hair fall equally strong to both sides where it cascades way below her shoulders.

All of this luscious volume was helped along by the long and generously cut layers and a good blow drying technique which enhances the lift in her roots and from within.


Shades of Blonde and a Shag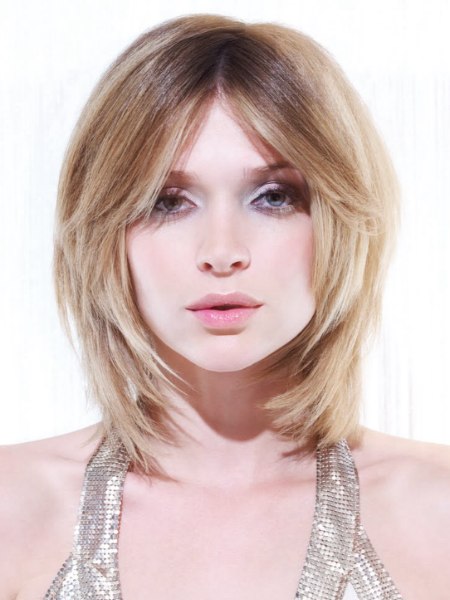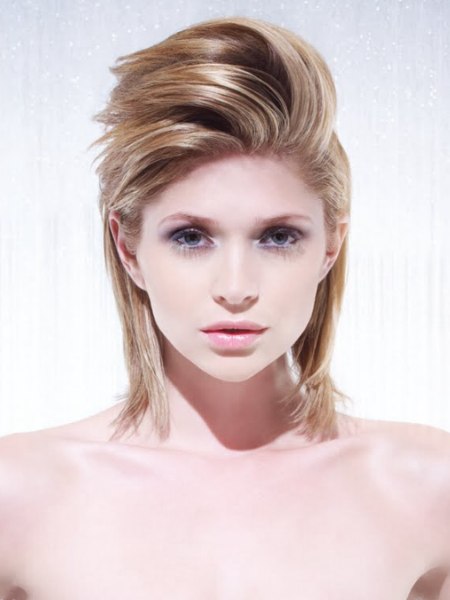 A basic medium length haircut that does not lack in the finesse department. This stylish simplicity comes from a center part and shag like layers that allow the hair to fall in such a pretty round form. The heavily textured ends curve into her neck and they follow the shape of her chin line.

Her bangs are simply pushed to both sides creating an adorable triangle in the middle of her forehead. It is the selection and type of application of her hair color, which brings drama to her look. A darker section off a medium brown sits right in front above her face, while the rest of the hair is of a wheat blonde hue.


Dreamy Blonde Pixie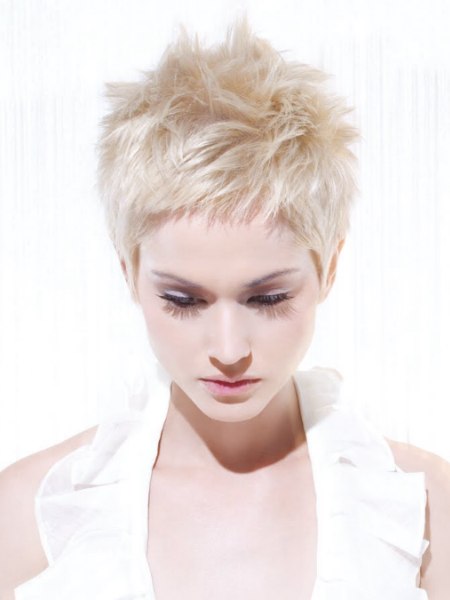 So short and so sweet as if kissed by the moonlight itself. Sugary strands stand up to spiky glory, creating a light filled halo around her face. Soft, but with panache, this pixie leaves her face free of any encumbrance. The bangs barely exist and the sides smoothly follow the shape of her head.

These new short hairstyles are custom tailored. All you have to do for styling is to use a little modeling paste and mess it up on top.

Hair: Oscar & Wendy Bond and Matt Swinney for L'ANZA
Assistant: Heidi Schroeder
Make-up: Veronica Lane
Wardrobe Stylist: Chriselle Lim
Photography: Hama Sanders