CUT by Haute Coiffure Française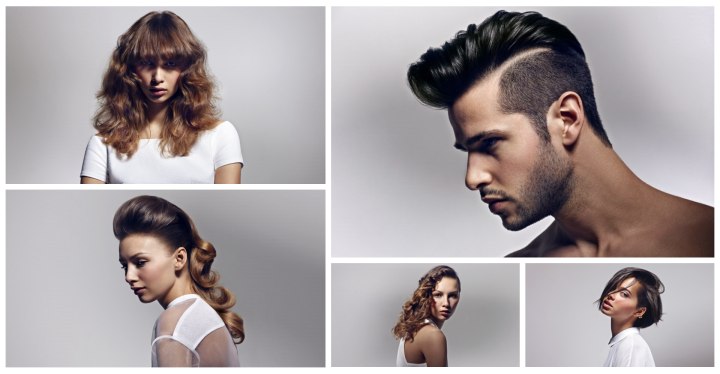 Back to the basics is the motto of the new summer collection of Haute Coiffure Française. The four styles for women show a natural fall of the hair, accents cut with clippers and styling to celebrate the natural beauty of the hair.

A very festive style ready for a wedding, two more casual long cuts and a short cut with a controlled, but dynamic nature join an expressive cut for men. Hair fashion made in France never lacks excitement and a highly refined, cultivated yet effortless elegance.


Dynamic Short Hair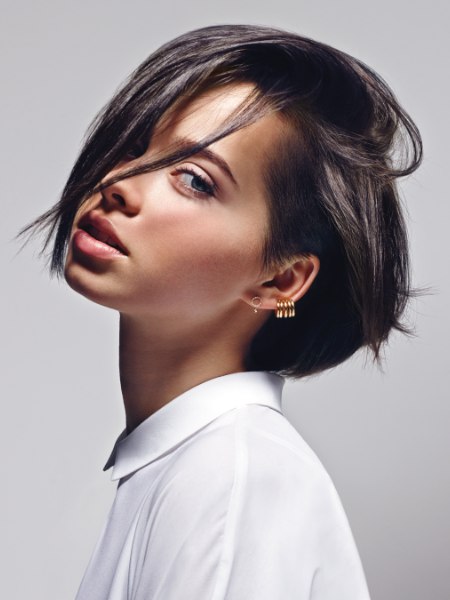 The long fringe with its fabulous dynamic flow is the first eye catcher in this short, black and shiny hairstyle. However do not underestimate the effect of the short clipped undercut on the sides. You can show it, as seen here or cover it up with the longer top hair that has the same length on both sides and can be swept either way.

The back is angled and short for a rounded shape. A little volume and some shine spray give this high fashion look its irresistible, posh and polished appeal.


Long Waves with Bangs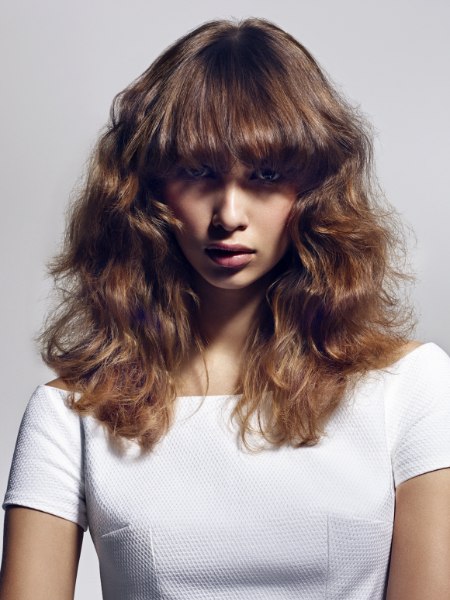 A hairstyle like a day in the country. Full of freshness, a sun drenched earthy color and a natural flow of the hair. The layers give definition to the waves and allow the ends to wisp up as they please. A few shorter strands tickle her face from the side.

Mystery comes in with the long bangs that are curved heavily with a curling iron and throw a seductive shadow over her eyes. Highlights are used in very subtle tones to resemble a natural bleaching from the sun.


Soft Braid in Open Hair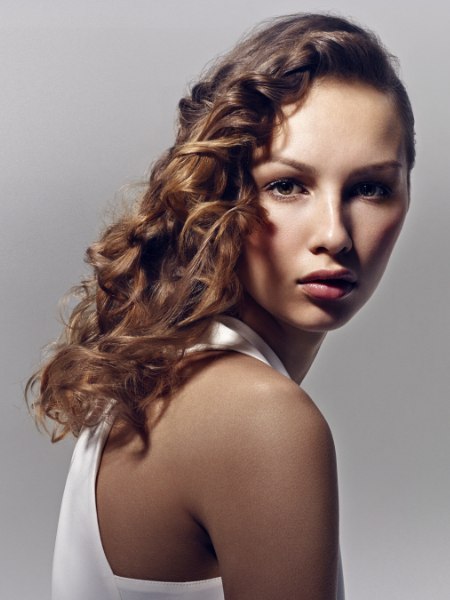 A great way to spruce up your summer hair is to add a very soft and loose braid into long hair, which is left open. It keeps the hair out of the face and adds a nice touch of pampered country girl to your look.

The braid starts high on the forehead on the wider side of the side part. It was created in the French braiding technique and incorporates more and more strands as it moves around to the side of her head. The ends are just open and mix in with the rest of the curly and disheveled fun.


Elegant Wedding Hairstyle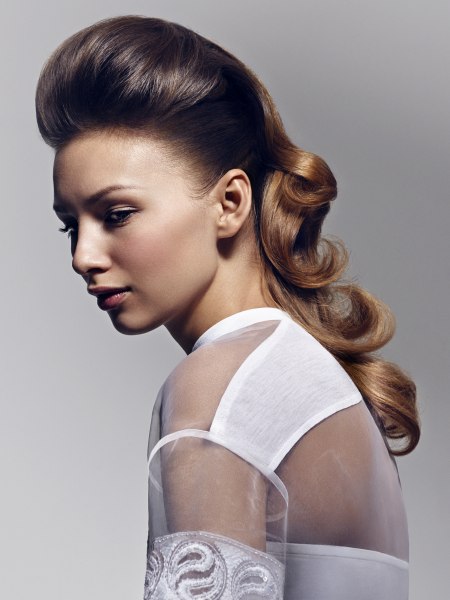 Impeccable in every strand. The high forehead was made by teasing the hair from behind, one small and wide section after the other, then combing it back and smoothing out the surface. It is gathered high in the back and followed by a tighter fitting part above and behind her ears.

The length was curled with care to form three distinct curled parts which are also a touch lighter than the rest of the hair for that perfect summer glow.


Clipped Expression for Him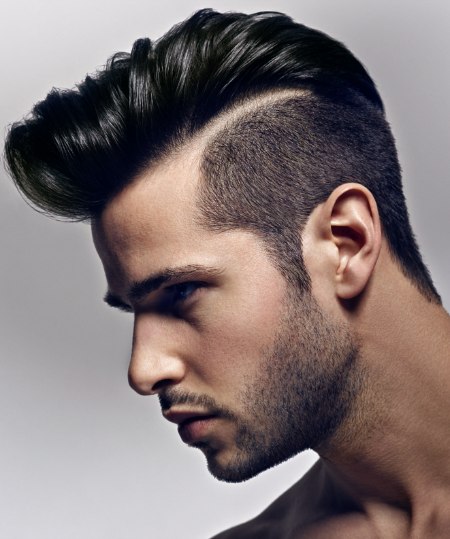 A high quiff with a smooth barrel shaped curve stands out against the extremely clipper cut sides. In between sits a partition that was pronounced by shaving a thin line of hair down to the root.

A simple but very striking effect that will make him the favorite in the club. A shadow of facial hair adds to the rebellious and very individual look.

Hair: Haute Coiffure Française
Photography: Gyslain Yarhi