Estilo Softy by Llongueras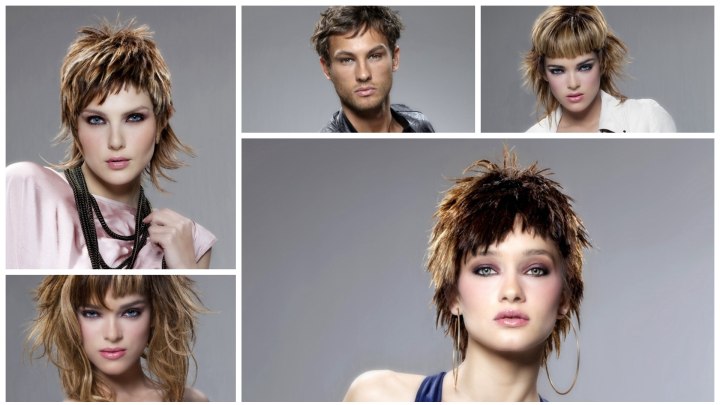 Llongueras interprets hair in a most refreshing way, just in time for an exciting, fashionable spring and summer with a hint of eccentricity. It is time to flaunt your daring spirit and to make the most out of the hair. The inspired stylists of Llongueras use strong textures, intricate coloring and brave lines to shape the hair.

Asymmetrical or balanced, depends on how strong your fashion courage is. The looks all have a pronounced front with interesting bangs and longer hair in the back. Highlights and shadow sections are used to pronounce the shape and flow of each look to perfection.



Get some of that Spanish passion and fabulous design in your life too!


Curly Hair with Highlights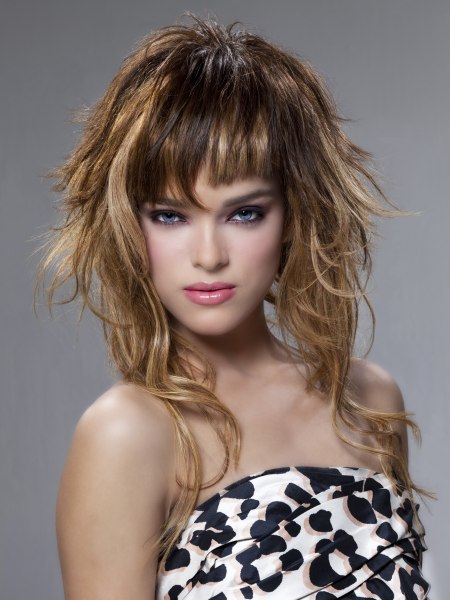 This beautiful creation of varying lengths will make lovers of long hair with a kick very happy. The design goes beyond the usual layered long cuts with a few novel ideas. The thick bangs are full of character with two tiers of length.

The hairstyle features a jagged, but softened line and heavy highlights together with dark brown strands that partially cover up the golden blonde main part. The lengths are textured equally strong, but fall in soft and large curls way past her shoulders.


Smooth Top with Wild Sides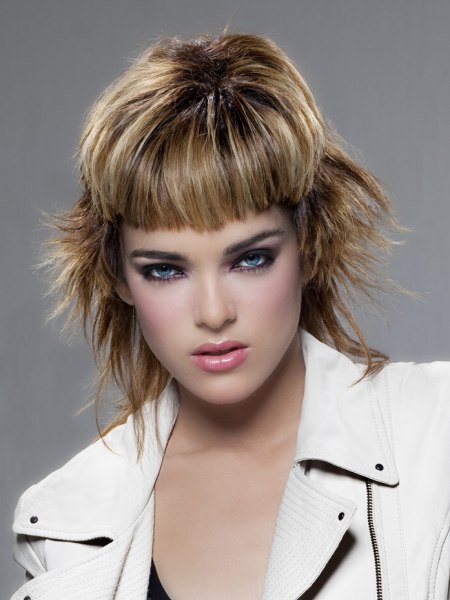 This might just be the power look you have been searching for. A smooth, round cut top connects the short and thick fringe with a line that reaches all around. The hair underneath is longer, strongly textured and styled to flare out on the sides.

This is a fun look, that is easy to style and will always make a bold expression. The hair reaches a touch over the shoulders in more and more thinning texture. You can wear it as seen in the photo or add a little curl with a hot iron for an alternative styling.


Raspy Short Haircut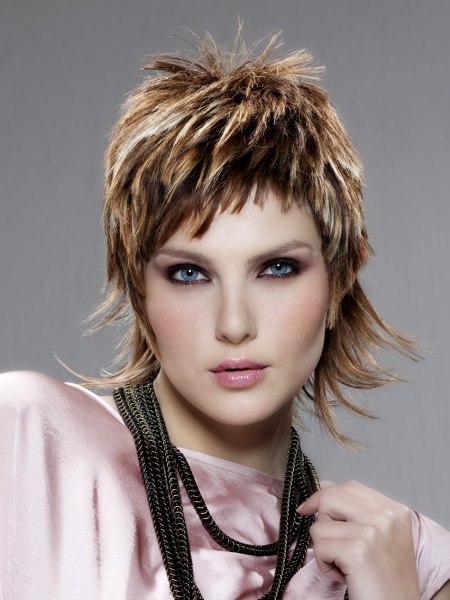 If you like your hair short and feisty but also want to have your own unique style that makes you stand out, this raspy short coif could be the answer. With the longer hair in the back, styled to flare out to the sides in long, textured tendrils, it covers all bases.

Short enough on top to stand up and long feminine lines to play with in your styling adventures. The color is a ravishing combination of deep, warm browns and brilliant highlights. An asymmetrical fringe is just the icing on the already delightful cake.


Double Contrast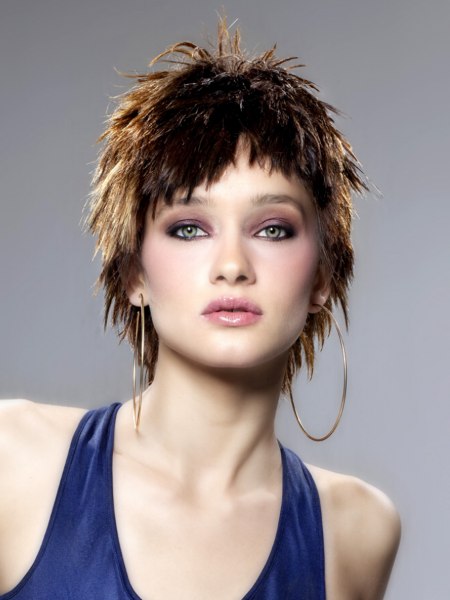 The soft and round outline of this short hairstyle is broken up by a mega load of intensely textured tips, which are rather bold and jagged. Longer strands peek out from the back and on the sides and the top hair is spiked up.

With so much action the stylists did a very special magic to make the result still come across as feminine and with its very own sophistication. The precious brown and gold tones have much to do with that as they are a grounding element, however not without a strong statement of a wide, distinctly darker section right in the fringe.


Bangs with a Slant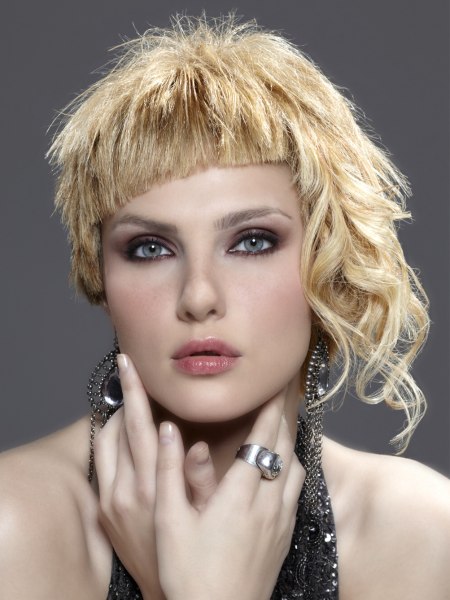 Linear with 3-D effects and a curious slant in the cutting line - these bangs want to be seen! The side of her modern short haircut is adorned with another level of asymmetry and contrast in the form of longer curls that give the hairstyle a sexy, ultramodern feel with much extravagance.

This cut comes alive with all of the opposites that are brought together in such fun and vibrant harmony. All is radiant in the sunny golden blonde which brings with it another soft touch and a very flattering glow.


Rugged and Soft Look for Him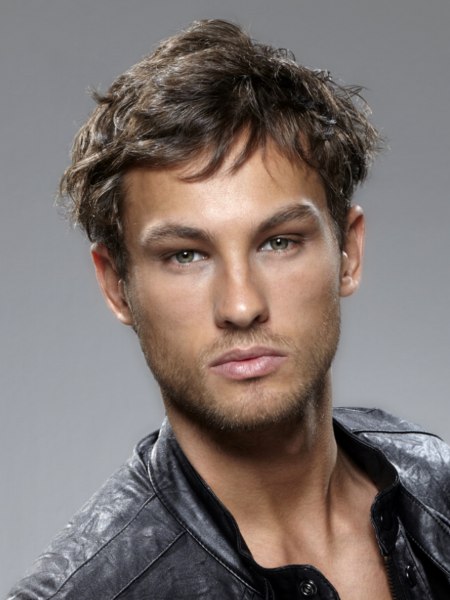 He wears his playful and manly hairstyle well and combines it with his short beard for a rugged look that still has a soft vibe. His layered cut is styled to be messy and sexy with a little bit of curl in the longer top hair.

A few strands define the fringe and the sides are cut neat and short. The color is a gentle brown with just little and very natural variation in the value of its hue.

Hair: LLONGUERAS
Hair Stylists: Lluís Llongueras, Jordi Vazquez, Eric M. Llongueras
Make-up: Conchi Garcia
Photography: Roger Llonch